Bistro- the word can be found immensely across the streets of France. In fact, the name comes from the Russian word for "quick"—although, like all great culinary traditions, it has evolved over time. Bristo are characterized by their cozy atmosphere, simple cuisine, and friendly service. Whether you're looking for lunch or happy hour after work.
Welcoming decor, rustic elegance, and heavenly aromas – these are the hallmarks of a bristo. French by origin, a bristo is often synonymous with casual dining in an intimate and cozy setting. As you step through the door, the ambiance and warmth of the bristo instantly set the mood for a memorable dining experience. One glance at the menu and your tastebuds come alive with anticipation.
So, pull up a chair, take a deep breath and let the room wrap you up in the essence of classic French dining. Bon appétit!
The Ambiance of Bistros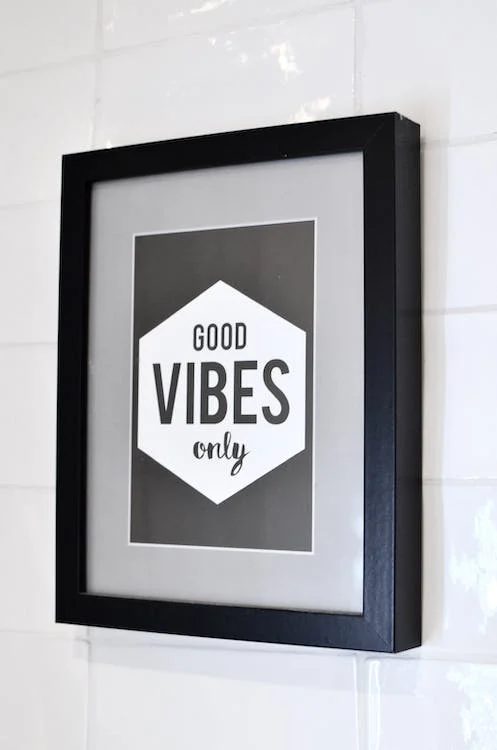 When it comes to creating a memorable ambiance for a meal, bistros know how to do it right. With an intimate atmosphere and casual décor, bistros often feel like you've stepped into someone's home. The warm wood details, candlelit tables and cozy banquettes all help create a relaxed setting for your dining experience. The service in a bistro is also warm and welcoming.
The music in a bistro is also essential. You might hear some classic French tunes playing softly in the background, or maybe even some live music. Regardless, it's always in good taste and adds to the overall ambiance of the restaurant.
The menu offerings at a bristo are simple yet delicious. You'll find classic French dishes like steak frites, moules mariniere and boeuf bourguignon. For brunch, you might have omelettes or croque madame. In addition, many bistros offer a selection of salads, sandwiches and other lighter fare.
The Cuisine of Bistros
The cuisine of bristo is all about simplicity and seasonality. The menu will usually feature classic French dishes such as coq au vin, steak frites and bouillabaisse, but there's often regional variations or specialties as well. At its core, bistro cuisine is simple but flavorful. There are three main elements that make up the menu of a French bistro. These three elements are:
Simple and Seasonal ingredients
Classic techniques, and
Regional specialties
1. Simple and Seasonal Ingredients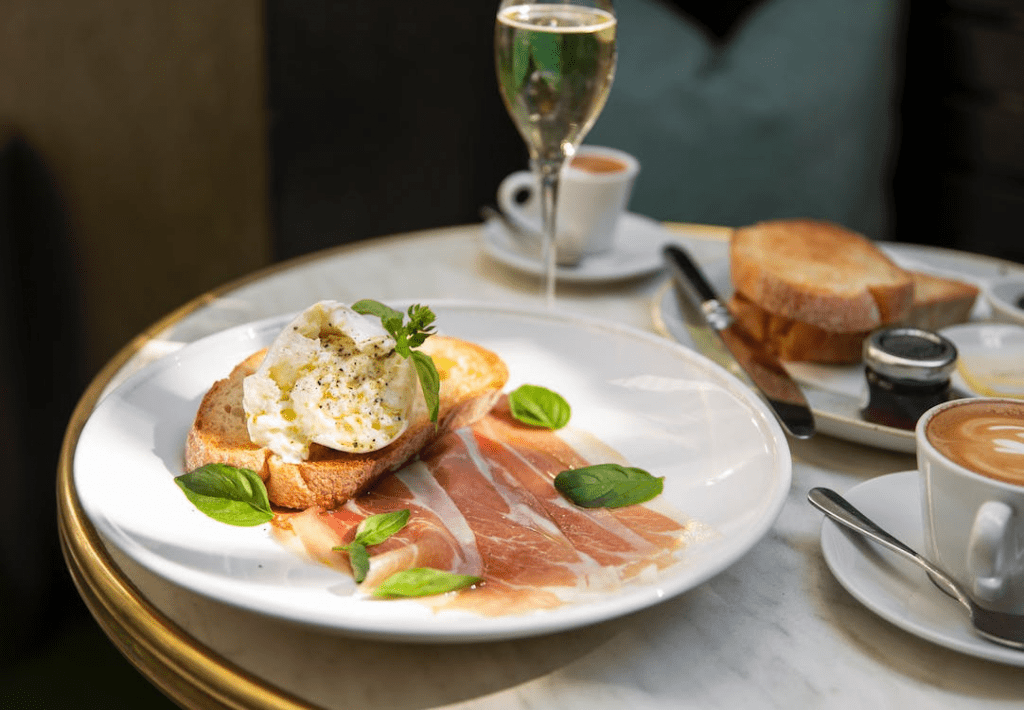 The classic French bistro menu emphasizes fresh, seasonal ingredients. Chefs at bistros source the best local products they can find and use them to create simple yet delicious dishes. Bread is also a key ingredient in many bistro dishes; you'll often find a basket of freshly-baked baguette or sourdough bread on the table.
2. Classic French Dishes and Techniques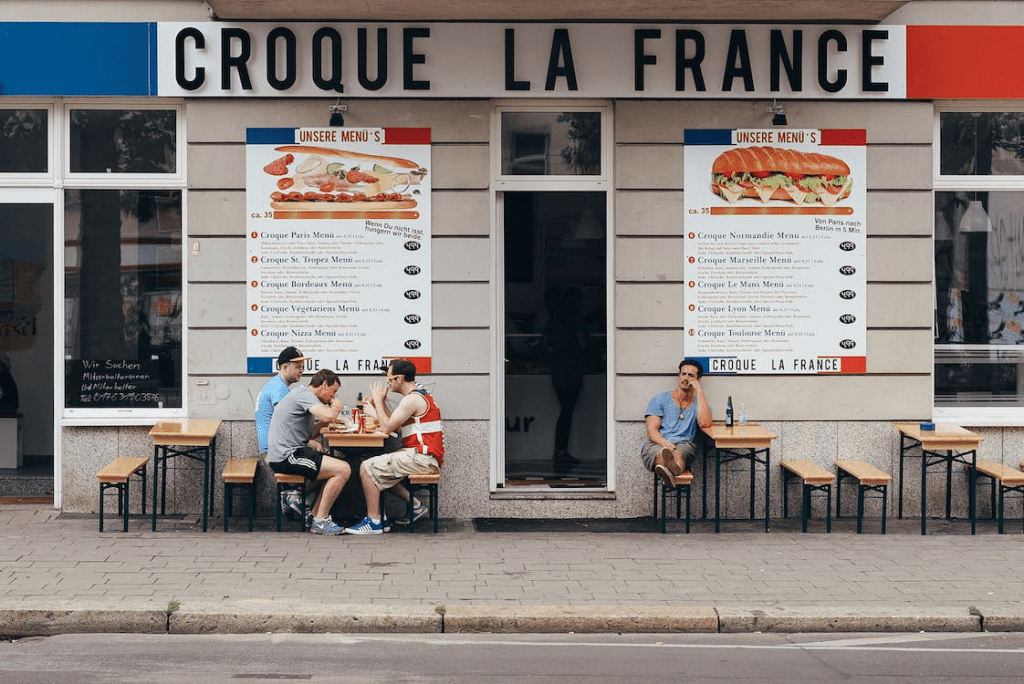 French cuisine has always been known for its rich and complex flavors. Chefs use classic French techniques to create dishes with complexity and depth. Some common dishes such as coq au vin, steak tartare and moules marinières are simple but packed with flavor.
3. Regional Variations and Specialties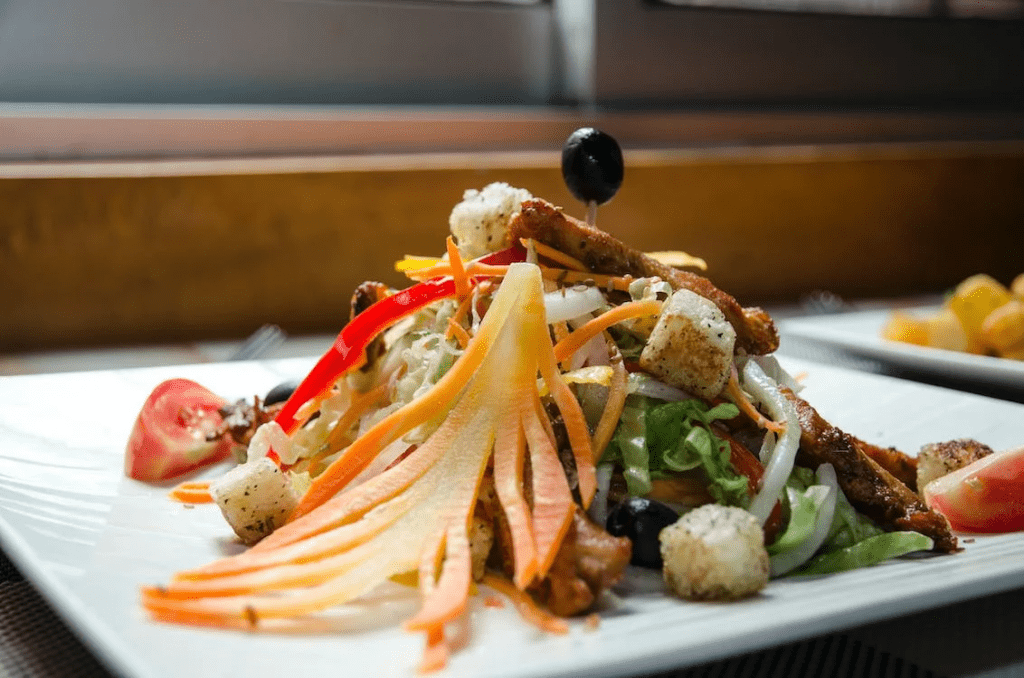 No matter which region of France you're in, you'll find some local specialties on the bristo menu. These dishes might feature regional ingredients like game meats or freshly caught seafood. In Provence, for example, you might see an entrée featuring rabbit cooked with white wine and served with creamy polenta.
The Wine of Bistros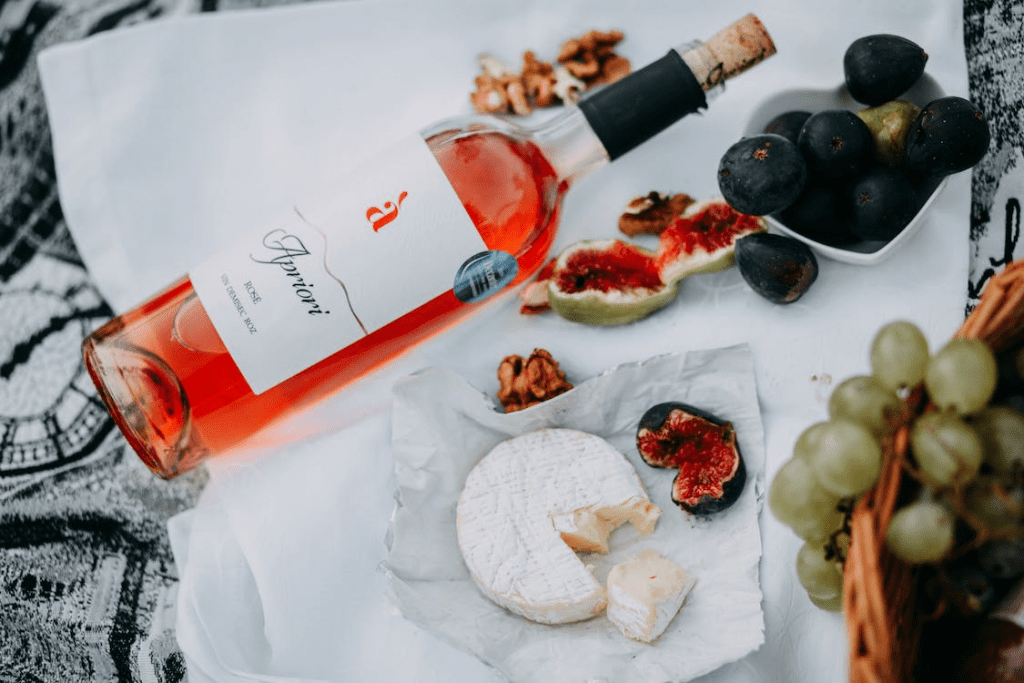 No French bistro meal is complete without a good bottle of wine. Bistros embrace the country's rich wine culture, and often have an extensive selection of wines available by the glass or bottle. You might also find spirits such as cognac and armagnac on offer, as well as cocktail libations like Kir Royale or a classic negroni.
1. Wine Culture in France
France is known for its robust wine culture and many regions are home to wineries producing world-class wines. Bistros tend to focus on the more affordable, everyday wines that can be enjoyed with a meal. From crisp whites to bold reds, these are the bottles that you'll find on bistro menus around the country.
2. Bistro Wine Lists and Pairings
Who needs basic cocktails when you can have a wine that perfectly pairs with your great food? That's the real party! while having a great time, passion for wine goes beyond just drinking it. And don't worry if you're new to the wine game, we all start somewhere! Just think of it as a fun experiment – except at the end, you get to drink the results.
3. Accessible and Affordable Options
Bistros are all about providing an affordable, accessible dining experience. That's why you'll often find plenty of reasonably-priced wines on the menu. Whether you're looking for a bottle to share with friends or just want to sip something special with dinner, there will always be an option that fits your budget and tastes.
The People of Bistros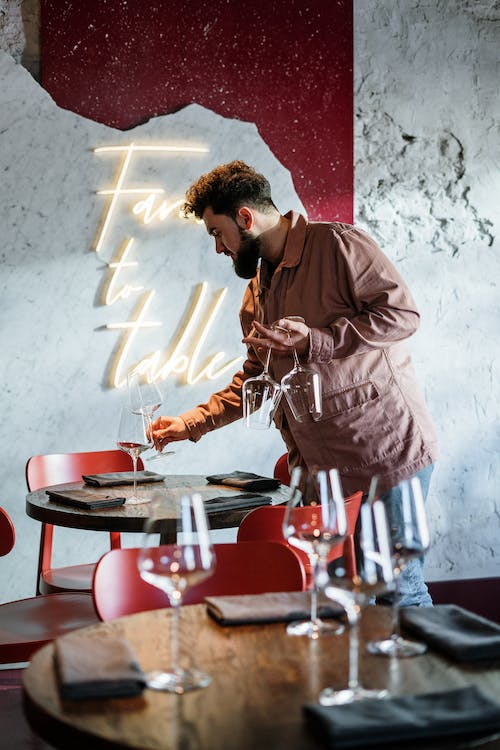 An important part of the bistro experience is the people. From the staff to the fellow diners, everyone comes together to make up a unique atmosphere that's warm and welcoming.
Whether its about a group of rowdy college students, family of four, or just looking for a cozy spot to catch up with old friends, Bistro has always been the best place for them.

The staff at bistros are well known about the menu and wine offerings. They'll be more than happy to answer any questions you may have and make suggestions based on your preferences.
The Future of Bistros
As the dining scene continues to evolve, bistros are poised to play a key role in the future of casual dining. These intimate eateries capture a sense of timeless charm and authenticity, with warm lighting and cozy seating arrangements inviting guests to relax and unwind. But it is the menu offerings that truly set bistros apart from other restaurants. Diners can expect classic dishes made with the freshest ingredients, often complemented by unique twists and unexpected flavor combinations.
Reservations are typically recommended to secure a table at these popular spots, but those who do snag a spot can look forward to a memorable dining experience that highlights the best of French-inspired cuisine. Whether you're savoring a hearty bowl of soup or indulging in a rich dessert, the future of bistros promises to be one of elevated, yet approachable, dining experiences.
Winding Up!
The French bistro is an iconic part of the country's culinary tradition. Bistros are also known for being unpretentious, so diners can expect a relaxed atmosphere where conversation flows freely. Even so, it's important to make reservations, as bistros are often bustling and fill up quickly. From couples celebrating anniversaries to groups of friends enjoying a night out, guests of all kinds can enjoy the flavorful dishes and warm ambiance that only a bistro can provide. To know more about Bistros and restaurants visit Orderific.
With its cozy atmosphere and simple yet delicious menu offerings, there's nothing quite like the classic charm of a traditional French bistro. For more such informative posts visit Orderific Blogs.
FAQs
What is a bistro?
A bistro is a small, casual dining establishment that originated in France and has become popular all over the world.
How does a bistro differ from a restaurant or cafe?
Bistros are generally smaller than restaurants and offer an intimate dining experience with personalized service. The menus are usually focused on classic French dishes.
Where did the concept of a bistro originate?
The concept of bistro originated In the 19th century in France. The word "bistro" comes from the Russian word "bystro" which means "quickly"
What are some common characteristics of bistros?
Common characteristics of bistros include cozy atmosphere, simple cuisine, and friendly service. The restaurant will also have an extensive wine list featuring a variety of bottles from different regions.
What is the ambiance like in a bistro?
The ambience of a bistro is like fresh and cozy atmosphere right when you step inside it and has an amazing vibe to it.
What kind of food is served a bistro differ from a restaurant or cafe? in a bistro?
The menu offerings in a bistro are simple yet delicious. You'll find classic French dishes for brunch, you might have omelettes or croque madame.