If you're looking for a casual, no-frills bar experience but don't know where to start, dive bars are the place to go. But, whats a dive bar? Referred to as "dives," these low-key establishments are an oft-overlooked spot where people come together over drinks and great conversation. Dive bars provide a welcoming atmosphere for all types of people, from neighborhood regulars to first-time visitors.
Dive bars can be found all over the world, with a long and varied history dating back to the 19th century. The earliest dive bars were referred to as "taverns" in the New York Herald newspaper. By the 1920s, these types of establishments had become widely popular in various cities across America.
But what exactly is a dive bar? In this guide, we'll cover everything you need to know about dive bars — from their history and culture to what to expect when you visit. Read on for more information about true dive bar!
History of Dive Bars
Dive bars have been around for centuries, but they first became popular in the United States in the 1950s. Since then, dive bars have become synonymous with cheap drinks and a laid-back atmosphere. While each bar is unique, all dives share certain characteristics that make them instantly recognizable: low lighting, inexpensive drinks, simple decor, and an absence of any frills or pretense.
While dive bars used to be viewed as a place that only served beer, whiskey has since become the spirit of choice for most dives. The selection is usually sparse, but the quality of these whiskeys stands up to more expensive options in many cases.
Whereas traditional bars and clubs are often associated with a certain "type" of customer, dive bars have something for everyone. Long-time regulars rub elbows (and shots) with first-timers, while the atmosphere is often relaxed and inviting.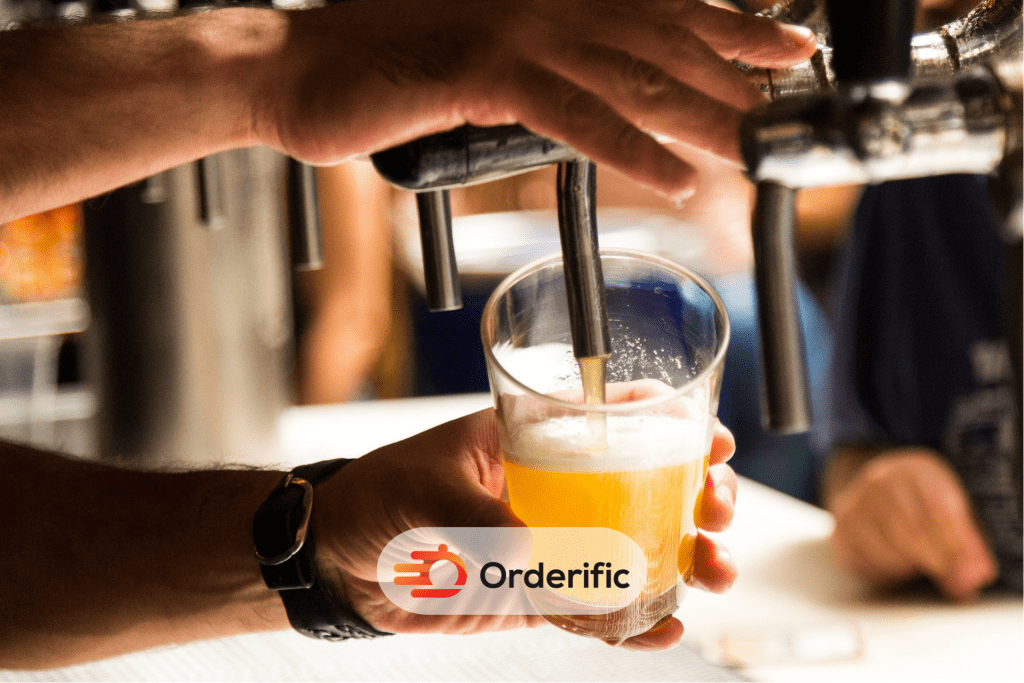 What to Expect at a Dive Bar
When you enter a dive bar, expect to find an atmosphere devoid of any pretense or frills. Most dives have seen their fair share of wear and tear over the years and are marked by dim lighting, tattered furniture, and a jukebox full of classic tracks. The drinks are cheap (often priced at $2–3 per drink) and the selection is usually limited to beer, whiskey, and wine. Not a fancy cocktails or craft beer!
Atmosphere and Decor: The atmosphere in a dive bar is usually laid-back and welcoming — no judgment from the bartender or other regulars for drinking cheap beer or whiskey. The decor is generally sparse, but it's not unusual to find interesting memorabilia on the walls and vintage furniture scattered around the room.
Drinks and Menu Offerings: Dive bars typically have a limited selection of drinks, usually focusing on beer, whiskey, and wine. The prices are also usually fairly cheap — you can expect to pay around $2–3 for a drink. In addition to alcoholic beverages, most dive bars offer a small selection of bar snacks such as chips and peanuts.
Entertainment and Events: Don't expect to see a DJ or live music at a dive bar — most dives prefer to keep the atmosphere low-key. But that doesn't mean there isn't entertainment; many dives have pool tables, dart boards, and TVs tuned in to sports channels. Additionally, some dive bars host weekly events such as trivia nights or karaoke.
Finding the Best Dive Bars
From New York to Los Angeles, now that you know what to expect from dive bars, it's time to find your new favorite hangout spot. While the best dives can be hard to find (they are called "dives" after all) there are several ways you can locate a great one in your area.
Word of Mouth: One of the best ways to find a great dive bar is through word of mouth. Ask your friends and family if they know of any good spots or do some research on social media platforms like Facebook and Twitter. Chances are, someone you know has visited a dive bar in the past — don't be afraid to ask for their recommendations!
Yelp and Google Reviews: The internet is also a great resource when it comes to finding dive bars. Sites like Yelp and Google offer reviews from customers, so you can get an idea of what other people think about the bar before going in. Additionally, many dive bars have their website or social media page, so be sure to check those out as well.
Visiting a Bar: Ultimately, the best way to find a great dive bar is to visit one in person. Look around the neighborhood and see if you spot any interesting signs or neon lights — these are often good indicators of a great dive bar. Once you've identified a potential spot, go in and take a look around. If it looks like your type of place, grab a seat at the bar and start chatting with the regulars — they'll be sure to point you in the right direction!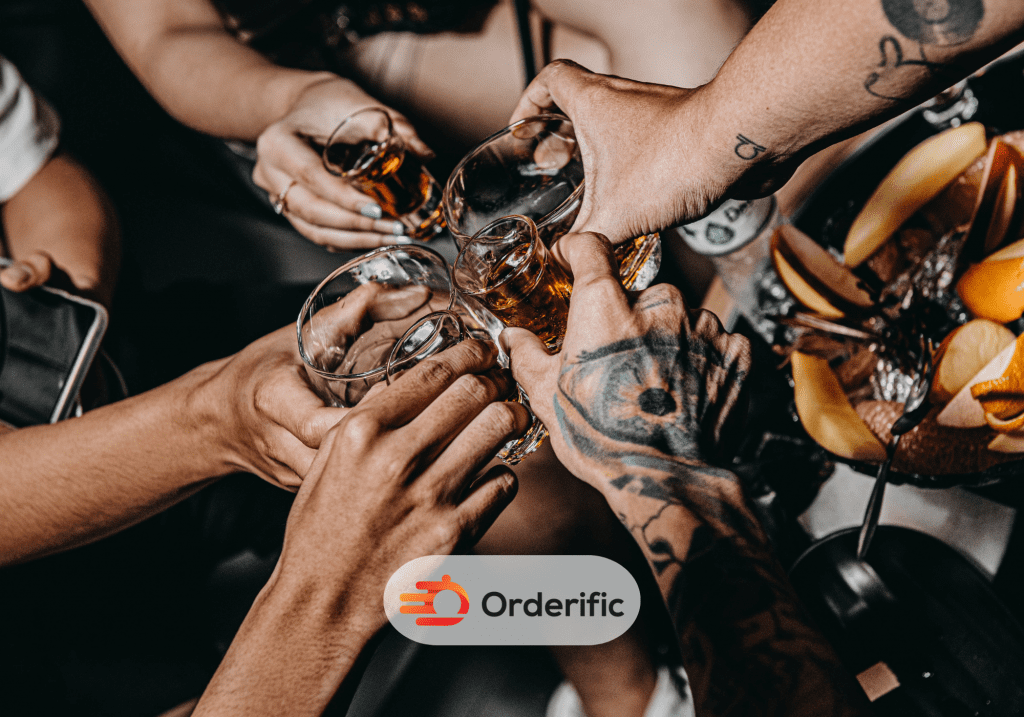 Dive Bar Etiquette
Dive bars are all about respect and good manners, so it's important to follow proper etiquette while you're there. Here are a few things to keep in mind when visiting a dive bar:
Cash Only Policies: Many dive bars are cash only — so make sure to bring enough for your drinks and tip. Credit cards may be accepted at some dive bars, but it's always best to call ahead and check beforehand.
Respect for Regulars and Bartenders: Dive bars are often frequented by locals and regulars, so be sure to show respect when you're there. Introduce yourself if it's your first time and try to get to know the other people at the bar. Additionally, be courteous to the bartender — they'll appreciate it!
Safety and Responsibility: Last but not least, it's important to be mindful of your safety and the safety of others while at the bar. Don't drink too much (and don't drive) and make sure you leave with someone you trust in case you need help getting home. Dive bars are a fun place to let loose, just make sure you do it responsibly.
Conclusion
Dive bars are a great place to grab a drink and experience the relaxed atmosphere of an authentic, no-frills bar. With their cheap drinks and laid-back attitude, dive bars offer something for everyone — from neighborhood regulars to first-time visitors. Before heading out to your nearest dive bar, be sure to brush up on your dive bar etiquette and remember the importance of safety. With these tips, you'll be ready to explore the world of dive bars in no time!
If you're looking for a new spot to hang out this weekend, why not check out the nearest dive bar? You never know who or what you might discover in these unexpected places!
So get out there and dive into the world of dives — you won't regret it. Grab your friends and head to the nearest one for a night of drinks and conversation! You can find other interesting and informative contents we have published as Orderific here. You can also review the countless benefits Orderific will bring to your business here!
Cheers!
FAQs
What makes a bar a "dive bar"?
A dive bar is a casual, no-frills establishment with cheap drinks and an inviting atmosphere.
Are dive bars typically located in specific neighborhoods or areas?
Dive bars can be found in any neighborhood, though they are often located within walking distance of other bars and restaurants.
What are some common traits of dive bar decor?
Dive bars usually have dim lighting, tattered furniture, and memorabilia on the walls. They also often feature a jukebox filled with classic tunes.
Are dive bars typically cash-only establishments?
Yes, many dive bars are cash-only establishments, so make sure to bring enough money for your drinks and tip.
What types of drinks are typically served at dive bars?
Dive bars usually have a limited selection of drinks — usually beer, whiskey, and wine.
Do dive bars typically offer food or snacks?
Most dive bars offer a small selection of snacks such as chips and peanuts. However, they are not full-service restaurants.