Many are turning to food and grocery delivery services as the gig economy thrives to make extra money. But one question often comes to mind is, "Which delivery service pays the most?"
Whether you're a seasoned delivery driver or just getting started, knowing which platforms offer the best payouts can significantly impact your earnings. In this comprehensive guide, we'll explore the top-paying delivery services and provide tips on maximizing your income in food and grocery delivery.
Understanding the Different Types of Delivery Services
In today's fast-paced world, delivery services have reshaped how consumers shop, eat, and receive goods. They bring convenience to one's doorstep, seamlessly merging the physical and digital realms of commerce. However, not all delivery services operate the same way. Their differences can impact the customer experience, the speed of delivery, and even the pricing structure. Let's delve into the primary types of delivery services and understand their unique characteristics.
1. On-Demand Delivery Services
On-demand delivery services, as the name suggests, operate in real-time. When a consumer places an order, the process starts immediately, aiming to get the item to the customer in the shortest time possible. Popular with food delivery apps like Uber Eats or Postmates, this model is about instant gratification. It caters to spur-of-the-moment needs and is ideal for items that people want without delay, be it a meal, a grocery item, or a crucial document.
2. Scheduled Delivery Services
Scheduled delivery services provide customers with the ability to choose a specific time and date for their delivery. This model is prevalent with e-commerce sites and large item deliveries, such as furniture or electronics. Instead of immediate dispatch, these services offer a window—sometimes with time slots—allowing customers to plan around their schedules. It brings predictability, ensuring that someone is available to receive the delivery, thus reducing potential missed delivery scenarios.
3. Same-Day Delivery Services
Striking a balance between on-demand immediacy and scheduled predictability, same-day delivery services promise to get the item to the consumer on the day of the order. Often with a cut-off time for placing orders, these services are popular with e-commerce giants and some grocery chains. They cater to those who desire quick delivery but not necessarily within the next hour. It offers the convenience of speed without the urgency of real-time delivery.
Top-Paying Delivery Services
The delivery service industry has experienced exponential growth in the past decade, driven largely by technology and changing consumer behaviors. With numerous players in the field, potential delivery drivers often wonder: which platform pays the most? While earnings can vary based on location, time of day, and demand, there are some consistent top-performers in the industry when it comes to driver compensation. Here's a closer look at some of the top-paying delivery services in the market.
1. Uber Eats
A brainchild of the global ride-hailing giant, Uber, Uber Eats has swiftly emerged as a dominant force in food delivery. Drivers appreciate the platform's flexible scheduling, dynamic pricing during high-demand periods, and the ability to earn tips. Additionally, with features like 'instant pay,' drivers can access their earnings multiple times a day, making it appealing for those seeking quick payouts.
2. DoorDash
As one of the leading food delivery apps in the U.S., DoorDash offers drivers, known as 'Dashers', competitive pay rates. With its 'Peak Pay' feature, Dashers can earn additional money during busy hours. The company also has a tipping system, which can significantly boost earnings. Dashers are informed upfront about their potential earnings for each delivery, ensuring transparency.
3. Grubhub
Grubhub, with its vast network of restaurant partnerships, offers its drivers a combination of a base pay, tips, and sometimes bonuses for high-demand times. The platform's driver app is designed to show the total amount to be earned from an order before accepting, giving drivers the autonomy to choose orders that align with their earnings expectations.
4. Postmates
Postmates drivers, often referred to as 'Postmates Fleet', enjoy the freedom to deliver a wide array of items, from food to retail. This diversification can lead to varied order values and, consequently, different earning potentials. The platform offers a transparent breakdown of earnings, and drivers can cash out instantly after each delivery if they choose.
5. Instacart
Venturing beyond the realm of prepared food, Instacart caters to the grocery delivery sector. Instacart Shoppers can either be in-store shoppers or full-service shoppers, with the latter handling both shopping and delivery. Pay is determined by order size, item count, and delivery distance, with tips often substantially augmenting earnings. The platform's 'batch promotions' can also provide additional earning opportunities during peak times.
How to Maximize Your Earnings as a Delivery Driver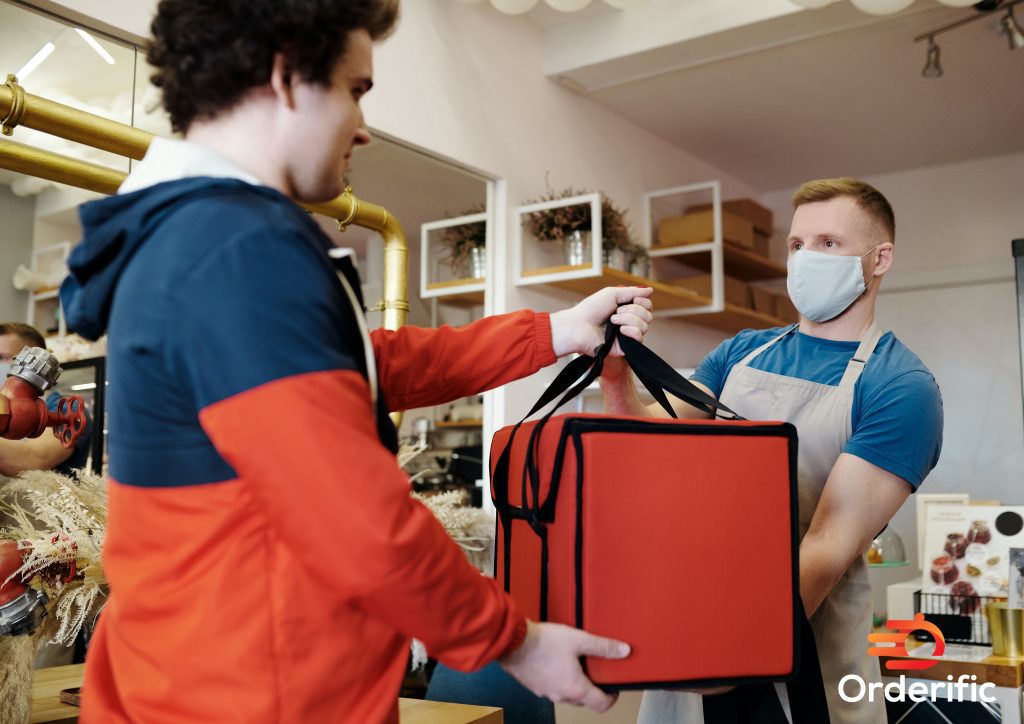 Diving into the world of delivery services promises flexibility and a chance to earn a respectable income. However, not all delivery gigs are created equal, and success often hinges on more than just accepting orders and transporting them. Efficiency, customer service, and strategy play pivotal roles in determining one's earnings.
But how does one navigate this gig economy effectively to ensure they're truly maximizing their earning potential? Let's explore some tried-and-true methods that seasoned delivery drivers swear by.
1. Tips for Delivering Efficiently
Efficiency is the linchpin of profitability in delivery driving. Knowing the local area well, using a reliable GPS system, and pre-planning routes can significantly reduce delivery times. Organizing multiple deliveries in a logical sequence and grouping nearby orders can also boost earnings per hour. Keeping necessary items handy, like insulated bags, ensures food stays fresh, reducing potential issues and delays.
2. Strategies for Boosting Your Tips
Building rapport with customers can greatly influence the tips one receives. Being friendly, presenting a professional appearance, and ensuring orders are accurate can make a significant difference. Small gestures, like sending a message when you're close to the delivery location or verifying any special requests, showcase your commitment to providing top-notch service, encouraging customers to tip generously.
3. How to Choose the Most Profitable Deliveries
Not all deliveries are created equal. Prioritize orders based on distance, order value, and potential tips. Platforms that show the total payout, including tips upfront, can help in making informed decisions. Being selective and aiming for orders from upscale restaurants or during promotions can also increase earnings. Understanding peak times and high-demand areas ensures you're in the right place at the right time.
4. Maintaining a High Rating and Reputation
In the delivery ecosystem, a high driver rating can lead to more lucrative delivery opportunities. Consistency is key—always ensuring timely deliveries, being communicative with customers, and handling any issues professionally can elevate your rating. A high rating can make you a preferred choice among users, leading to increased order frequency and better tips.
Conclusion
Navigating the competitive landscape of the gig economy can be challenging, but the potential rewards are compelling. A pivotal aspect influencing your earnings as a delivery driver is undeniably the platform you opt for. Aligning with top-paying delivery services can set the stage for higher income. However, it doesn't end there.
Adopting and integrating effective strategies, understanding peak demand hours, building rapport with customers, and ensuring timely and efficient deliveries can further augment earnings. By judiciously merging the power of the right platform with smart tactics, transforming your delivery gig into a genuinely lucrative endeavor becomes a tangible reality.
In case you want more content like this, visit Orderific right now!
FAQs
How much can I expect to make as a delivery driver?
On average, drivers can earn anywhere from $10 to $25 per hour, with potential for more during peak times or with high-tipping customers.
Are there any delivery services that pay more than others?
Yes, some delivery services have a reputation for better payouts. For example, some drivers report higher earnings with Uber Eats or DoorDash compared to other platforms.
What factors affect how much I can earn as a delivery driver?
Numerous factors can influence earnings: the platform's pay structure, your location, the hours you work,, the efficiency of your deliveries, and the tips you receive.
Can I earn more by working for multiple delivery services at once?
Many drivers "multi-app," meaning they switch between apps to take advantage of higher payouts or bonuses on one platform over another at any given time.
Is it possible to earn a full-time income as a delivery driver?
Yes, many drivers earn a full-time income, especially if they work during peak hours and are efficient in their deliveries.
Do I need any special skills or qualifications to become a delivery driver?
While you don't need any specific qualifications, having a reliable vehicle, a valid driver's license, and passing a background check are commonly required.