As the leaves fall and the atmosphere turns chilly, winter ushers in a season of comfort foods that warms the soul. This is the time when appetites surge, and food enthusiasts start exploring the myriad of menu items that reflect winter's culinary landscape. From piping hot soups to hearty stews, and decadent desserts to spiced beverages, winter food trends are all about celebrating the flavors and ingredients that resonate with the coziness of the season.
This year, it's not just about the traditional holiday fare. Modern diners are seeking a fusion of classic comfort dishes with a touch of novel ingredients and exotic flavors. Whether it's a twist on a favorite holiday dessert or a creative spin on the main course, there's a noticeable shift towards dishes that encapsulate the essence of winter while also pushing the boundaries of the culinary world. Stay tuned as we explore the latest food trends ready to make a splash on your winter menu.
Fastest-Growing Winter Menu Items
One of the fastest-growing winter menu items is the humble root vegetable. These earthly delights, including sweet potatoes, turnips, parsnips, and beets, are making a strong statement on menus this season. Chefs are creatively preparing them as comforting soups, crafting them into hearty salads, or roasting them to serve as a delectable side dish. The natural sweetness and rich flavors of these veggies, heightened by roasting or slow cooking, make them a crowd-pleaser, aligning perfectly with the winter food trends.
Another rising star in the culinary scene is the use of warm, aromatic spices. Spices such as turmeric, cardamom, cinnamon, and nutmeg are not just for pumpkin pies and mulled wines anymore. These spices are making their way into savory dishes, cocktails, and even coffee drinks. They not only add an exotic twist to the dishes but also infuse warmth, making them perfect for the winter season. From turmeric lattes to cinnamon-infused stews, these flavor-packed spices are turning ordinary menu items into extraordinary dining experiences.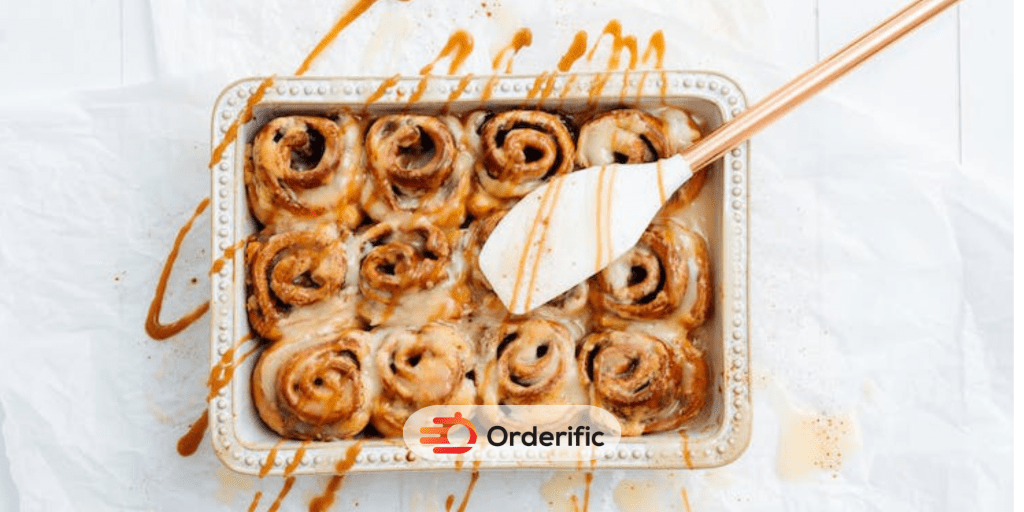 Top Times of Day for Deliveries During Winter
As the days get shorter and the nights longer, winter is a great time to look for potential delivery opportunities. The top times of day during this season for deliveries are lunchtime, dinner time, and late-night snacking. Restaurants can capitalize on the demand for warming comfort foods during these times by tweaking their menus with seasonal specials or curating boxes that contain popular offerings from
Lunchtime: As the temperature starts to drop, diners are looking for cozy lunch items that can thaw their chill. From warm sandwiches to creamy soups, this is a great time to introduce new dishes such as grilled veggie melt or roasted tomato soup with cheddar croutons.
Dinner Time: As the holidays approach, people start to look for more substantial dishes that they can enjoy with family and friends. Winter-inspired entrees such as maple glazed salmon, braised pork shoulder, or roasted butternut squash risotto are great options for delivering a comforting meal in a box.
Late-Night Snacking: As the temperatures drop and diners get ready to settle into their blankets, late-night snacks become a popular choice for delivery. Restaurants can capitalize on this trend by offering seasonal favorites such as spiced hot chocolate or pumpkin spice cookies. Diners will appreciate the warmth of classic comfort items along with some unique twists that they can enjoy from the comfort of their homes.
Busiest Days During the Holiday Season
As the holiday season draws near, restaurants need to be aware of the busiest days of the year and prepare accordingly. According to data from restaurants around the country, some of the peak days for delivery orders are Thanksgiving Day, Christmas Eve, Christmas Day, and New Year's Eve. These days require a well-thought-out approach to both menu selection and staffing
Thanksgiving Day: On Thanksgiving, diners often opt for traditional dishes such as turkey, stuffing, mashed potatoes, and gravy. Restaurants can prepare for this busy day by creating an à la carte menu of holiday favorites that customers can mix and match to create their feast.
Christmas Eve & Christmas Day: As families gather together for the holidays, Christmas Eve and Christmas Day are prime days for delivery orders. Many restaurants offer special menus for these days, featuring classic dishes such as holiday ham, roast beef, or a variety of vegetable sides. For those looking for something indulgent, festive desserts like Yule log cakes or eggnog trifles can be popular picks.
New Year's Eve: As the year ends, people often opt for a celebratory meal. Restaurants can offer special menus featuring festive dishes such as surf and turf platters, seared salmon with champagne sauce, or classic beef Wellington. For an extra dose of festivity, restaurants can add a selection of sparkling cocktails or mocktails to the mix.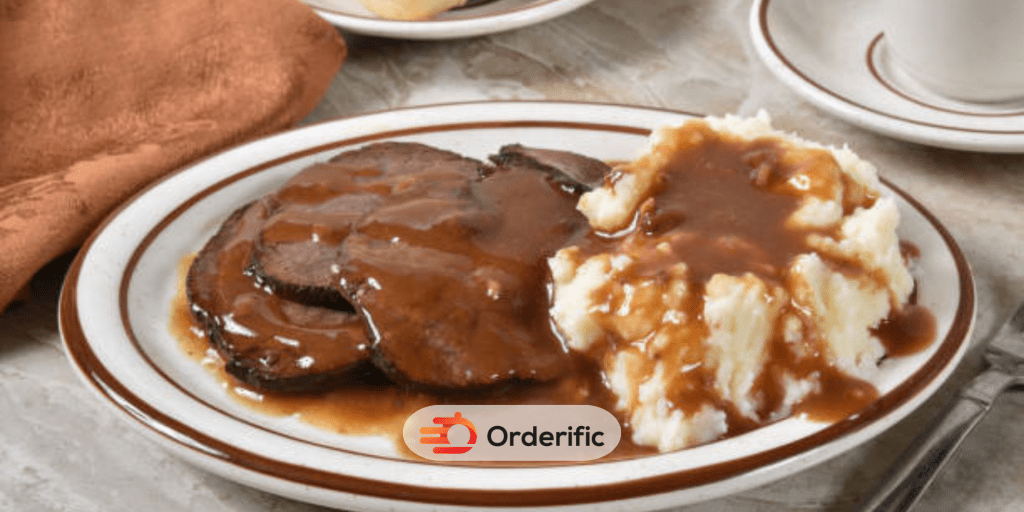 Top Menu Items on Thanksgiving
Thanksgiving is a holiday deeply rooted in American tradition and is synonymous with a bountiful feast. The most iconic dish of this holiday is undoubtedly the roasted turkey, often served with a delectable stuffing made from breadcrumbs, herbs, and spices. Accompanied by a rich gravy, this main course is the star of the Thanksgiving table.
Side dishes are equally important in creating the perfect Thanksgiving spread. Mashed potatoes, often made creamy with butter and cream, and green bean casserole, topped with crispy fried onions, are classic accompaniments. Cranberry sauce, with its unique tartness, offers a refreshing contrast to the rich, savory dishes.
Bread-based dishes such as dinner rolls or cornbread are also traditionally featured on the Thanksgiving menu, providing a comforting and hearty element to the meal.
The Thanksgiving meal is typically rounded off with a selection of desserts, with pumpkin pie being the quintessential choice. Other popular options include sweet potato pie, apple pie, and pecan pie, all of which capture the essence of fall flavors.
This year, we are noticing a trend towards incorporating non-traditional elements into the Thanksgiving menu. Some are incorporating vegetarian or vegan options, while others are bringing in flavors from different cuisines to add a unique twist to the traditional Thanksgiving fare. Regardless of the variations, the focus remains on sharing a hearty meal with loved ones, reflecting the spirit of gratitude that defines this holiday.
Top Christmas Menu Items by Region
The culinary traditions of Christmas are as diverse as the regions they originate from, each offering a unique array of dishes that encapsulate the season's festive spirit.
In the Northeast of the United States, a classic Christmas dinner might include a beautifully roasted turkey or beef Wellington, complemented by mashed potatoes and green beans. Meanwhile, in the Southern regions, Christmas feasts often showcase honey-baked ham, collard greens, and cornbread, embodying the comfort and warmth of Southern cuisine.
On the West Coast, a fusion of cultures contributes to a diverse Christmas menu, with influences from Latin, Asian, and Pacific cuisines. You might find tamales or roasted Dungeness crab, paired with sides like roasted Brussels sprouts or a vibrant citrus salad.
In the Midwest, hearty dishes like roast beef, glazed ham, or a wild rice casserole are common, alongside sides of creamed corn or green bean casserole, reflecting the region's comfort food traditions.
As we move across the Atlantic to the United Kingdom, Christmas dinner is traditionally centered around a roast turkey, served with stuffing, roast potatoes, Brussels sprouts, and a rich, fruity Christmas pudding to end the meal on a sweet note.
Over in France, Christmas Eve is celebrated with Réveillon, a luxurious late-night feast featuring dishes like foie gras, oysters, and a roast capon, rounded off with a slice of Bûche de Noël, a traditional Yule log-shaped cake.
These regional variations in Christmas menu items not only present a culinary journey but also a cultural exploration, revealing the diverse ways in which the festive season is celebrated around the world. It's a testament to how food brings people together, honoring tradition while leaving room for innovation and creativity.
Alcohol Delivery Trends in Winter
As the holiday season approaches, alcohol delivery is on the rise. With people looking for ways to responsibly celebrate with friends and family, restaurants can capitalize on this trend by offering an array of craft beers, unique wines, and specialty cocktails that capture the spirit of winter. Winter warmers such as mulled wine or hot buttered rum make great additions to your menu. People are also exploring ways to indulge in the comfort of their homes, and this is driving the demand for classic cocktails like Old-Fashioneds, Negronis, or Manhattans. Restaurants can cash in on this trend by offering premixed cocktails in cans or bottles that customers can enjoy from home.
For those looking to sample different varieties of wines,wine-by-the-glass packs are a great way to explore different wines in one go. These curated selections can be tailored to the customer's preferences, ensuring they get the perfect mix of reds, whites, and rosés.
For those who want something more personal, unique wine subscriptions or beer clubs can be an excellent option. Customers can sign up for regular deliveries of their favorite beverages and explore new flavors each month.
The winter season is the perfect time to explore these exciting delivery trends and create unique experiences for customers. From craft beers to specialty cocktails, there are many ways to bring the joy of celebration to people's homes safely and responsibly. With a well-thought-out alcohol delivery strategy that takes into account seasonal specials and local regulations, restaurants can boost sales this winter and maximize revenue potential. With a strong menu of unique offerings that reflect the season's flavors, restaurants can set themselves apart from the competition and deliver an exceptional experience to their customers.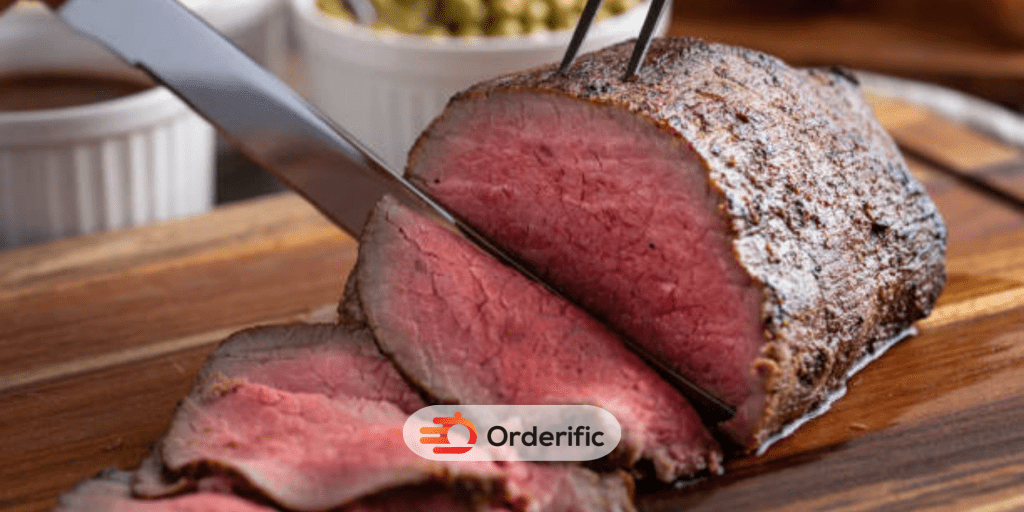 Winter Food Trends for Restaurants
In winter, restaurants can tap into consumer demand for new and comforting flavors by making seasonal dishes the star of the menu. From incorporating warm spices and hearty root vegetables to creating special holiday-themed meals, restaurants have many ways to showcase their culinary creativity.
By adding festive touches such as holiday decorations, celebratory drinks, or live music performances to their in-person dining experiences, restaurants can create an atmosphere of joy and festivity for their customers.
At the same time, they should take into account consumer preference for convenience by offering delivery services that make it easy for people to enjoy their favorite winter dishes without having to leave home. By staying on top of new trends while catering to both in-person and delivery restaurants can have a successful winter season.
By taking advantage of culinary trends and consumer demand for convenience, restaurants can create the perfect winter menu that will leave their customers delighted. Whether you're looking to add seasonal specials to your regular menu or curate special holiday boxes, there is something for everyone to enjoy this season! So let's get creative and make it most of winter!
Conclusion
From warm spices to festive dishes, winter is the perfect time for restaurants to get creative with their menus and delight their customers. With the right combination of flavors, hospitality, and convenience, restaurants can leverage this season's trends to boost sales and create a memorable experience for their diners. So make sure you stay ahead of the curve this winter and bring in some culinary delights to warm your customers' souls. Happy holidays!
As the winter season approaches, restaurants can stay competitive by incorporating special holiday elements such as festive decorations, live music performances, or unique menus tailored to in-person and delivery settings. By keeping up with new trends, restaurants can provide their customers with a memorable dining experience that celebrates the season. With the right combination of flavors, hospitality, and convenience, these winter food trends can help restaurants boost sales and create lasting memories this holiday season. So take some time to get creative and let your customers enjoy a delicious winter feast! Wishing everyone a joyous and prosperous holiday season!
Click here for more flavorful and informative advice with Orderific. To start experiencing the great benefits Orderific can bring to your business, click here now. Try Orderific!
FAQs
What are some popular winter food trends this season?
This season, popular winter food trends include adding warm spices to dishes, creating special holiday-themed meals, and serving festive cocktails.
Are there any specific ingredients that are trending in winter dishes?
Yes, popular winter ingredients include root vegetables, warm spices such as cinnamon, nutmeg, ginger, and allspice; and festive items like cranberry sauce.
What types of flavors and spices are commonly found in winter food trends?
Common flavors and spices used in winter food trends include cinnamon, nutmeg, ginger, allspice, cloves, and cardamom.
Are there any emerging cooking techniques or preparations associated with winter food trends?
Yes, some popular cooking techniques for winter dishes include braising and roasting, which help to bring out the flavor of the ingredients.
How can I incorporate winter food trends into my home cooking or dining experiences?
You can incorporate winter food trends into your home cooking or dining experiences by adding warm spices to your dishes.