Introduction
If you're a small business owner looking to simplify your card payments with a reliable card reader, the PayPal Zettle Reader is your go-to solution. This handy card machine transcends transactional boundaries, taking both card and contactless payments swiftly and efficiently. Frequently used alongside payment processing apps like QuickBooks Online and Google Pay, it also supports credit cards from various brands, including American Express.
The Zettle Reader, with its low transaction fee and minimal monthly fee, has become a preferred choice for many merchants, especially those needing to handle mobile payments. To aid in this, the Zettle app, which serves as a virtual POS app, is readily available on both the App Store and Google Play Store.
This guide will walk you through connecting a Zettle Card Reader to an iOS device, enabling seamless transactions. Whether you're processing payments via a credit or debit card or even the PayPal Business Debit Mastercard, this guide will ensure your customers experience a quick and easy payment process.
Remember, it's not just about the transaction. It's about delivering top-notch customer service from the sale's start to the receipt's printout. So, let's get started with your Zettle Card Reader – the key to unlocking a smooth and efficient payment process.
Easy Steps To Link Your Zettle Card Reader To An iOS Device
Turn The Zettle Terminal On
Before you can start enjoying the benefits of your Zettle Card Reader, you need to power it on. Locate the power button on the side of the Zettle terminal, then press and hold it for a few seconds until the screen lights up. You'll know it's on when you see the Zettle logo displayed on the screen. This step is the first stride towards an efficient and user-friendly transactional experience.
Activate Bluetooth On The Card Reader And iOS Device
To establish a connection between your Zettle Card Reader and iOS device, you need to activate the Bluetooth on both devices. On your iOS device, this can be done by navigating to 'Settings', selecting 'Bluetooth', and switching it on. On the Zettle reader, tap the menu button and select 'Bluetooth' from the options listed. Ensure that the Bluetooth status on the reader is set to 'Visible' or 'Discoverable' to allow your iOS device to find it.
Confirm Connection
Once Bluetooth is activated on both your Zettle Reader and iOS device, go to the 'Bluetooth' settings on your iOS device. You should see the Zettle Reader listed under 'Other Devices'. Tap on it to initiate the pairing process. A pop-up will appear on both devices, displaying a code. Verify that the codes match, then tap 'Pair' on your iOS device and 'Confirm' on the Zettle Reader. Congratulations, your Zettle Card Reader is now successfully linked with your iOS device, and you're ready to start processing transactions more efficiently.
Open The TicketCo App
Now that you've successfully paired your Zettle Card Reader with your iOS device, it's time to open the TicketCo App. Locate the app on your iOS device and tap to open it. If you haven't installed it yet, you can find it in the App Store. Once opened, log in with your credentials and navigate to the 'Card Readers' section. Here, you'll see your connected Zettle Reader. With these steps, you're now fully prepared to process transactions smoothly and efficiently.
Activate Zettle Sales
The final step to complete the setup is to activate sales on your Zettle Reader. On the TicketCo App, navigate to the 'Sales' section. Select 'Card Readers', then 'Zettle'. Here, choose your paired device from the list and hit 'Activate'. Voila! Your Zettle Card Reader is now ready to process transactions swiftly and efficiently, enhancing your customer service experience.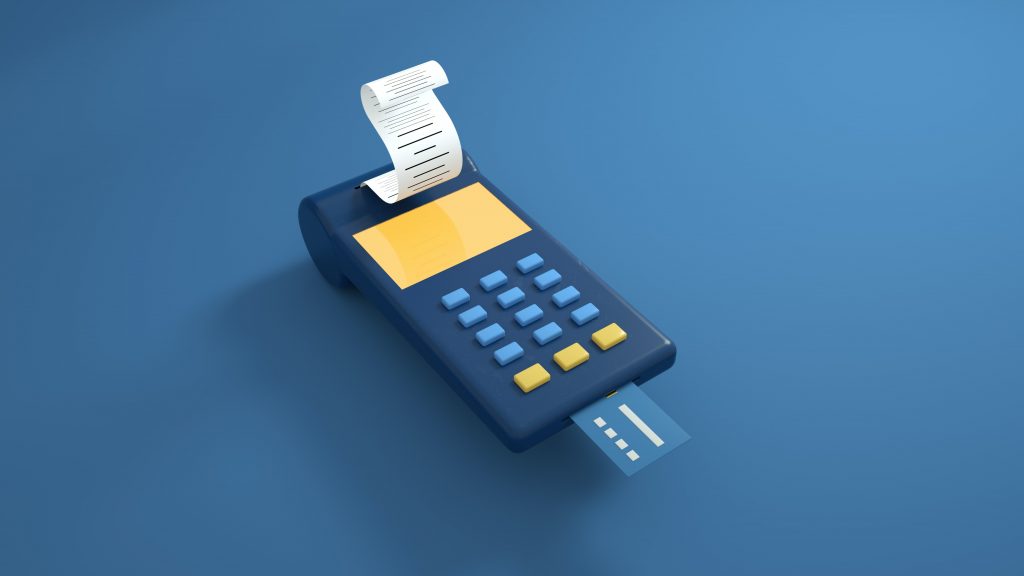 Advantages Of A Zettle Card Reader
Sales Tracking And Reports
One of the significant advantages of using a Zettle Card Reader is the ability to track sales and generate comprehensive reports. Detailed sales reports allow you to monitor your business's performance, understand the purchasing trends of your customers, and make informed decisions that can boost profitability. The Zettle system's user-friendly interface makes it easy to view and analyze these reports, making it an invaluable tool for any business.
Inventory Management
Zettle's integrated inventory management feature is another valuable asset for businesses. It enables you to smoothly manage and track your stock levels, ensuring that you're always well-equipped to meet customer demand. With Zettle, you can stay ahead of inventory shortages and surplus, leading to optimized operations and increased customer satisfaction.
Integrations
The Zettle Card Reader integrates seamlessly with numerous business management tools, enhancing operational efficiency. Be it accounting, CRM, or employee management, the Zettle system works cohesively with various platforms, simplifying your business processes. This interoperability empowers you to focus on the core aspects of your business, while Zettle handles the complexities of transactions and integrations.
Conclusion
In conclusion, making the switch to the Zettle Card Reader equips your business with a powerful, user-friendly tool that simplifies payment processing, tracks sales, manages inventory, and integrates with other business platforms. Switching to Zettle not only streamlines your payment process but also boosts overall business efficiency and drives customer satisfaction. So, why wait? Make the transition to smoother, more efficient transactions with the Zettle Card Reader. For more information or a demonstration of the system in action, we invite you to schedule a demo with Orderific today. Explore how Zettle can revolutionize your business operations and set you on the path to success.
FAQs
Can I use a Zettle card reader in a restaurant?
Yes, a Zettle card reader is well-suited for use in a restaurant.
How do I get a free PayPal card reader?
You can occasionally get a free PayPal card reader during promotional offers, but generally, it needs to be purchased.
Can a small business use a Zettle card reader?
Absolutely, a Zettle card reader is ideal for small businesses.
Are Zettle card readers free?
No, Zettle card readers are not typically free and must be purchased.