Introduction
Artificial Intelligence (AI) has undeniably transformed numerous industries, and the nightlife scene is no exception. With the power of machine learning and neural networks, AI systems are enhancing nightclub management in ways unimaginable a decade ago. These systems employ deep learning and data science tools to provide highly personalized experiences to patrons. The AI models are backed by the power of Google Cloud, bestowing them with capabilities to handle large-scale data. AI technology, from Natural Language Processing chatbots for improved interaction to Generative AI for creating personalized music, is revolutionizing the nightclub scene. This new AI era in nightlife management is akin to the transformation of pioneers like Elon Musk in other industries. Deep Blue, the AI model, and John McCarthy's vision paved the way, and today, we see the manifestation of their ideas in the heart of San Francisco's nightlife.
5 Ways Artificial Intelligence Is Shaping Pubs, Clubs and Hotel Experiences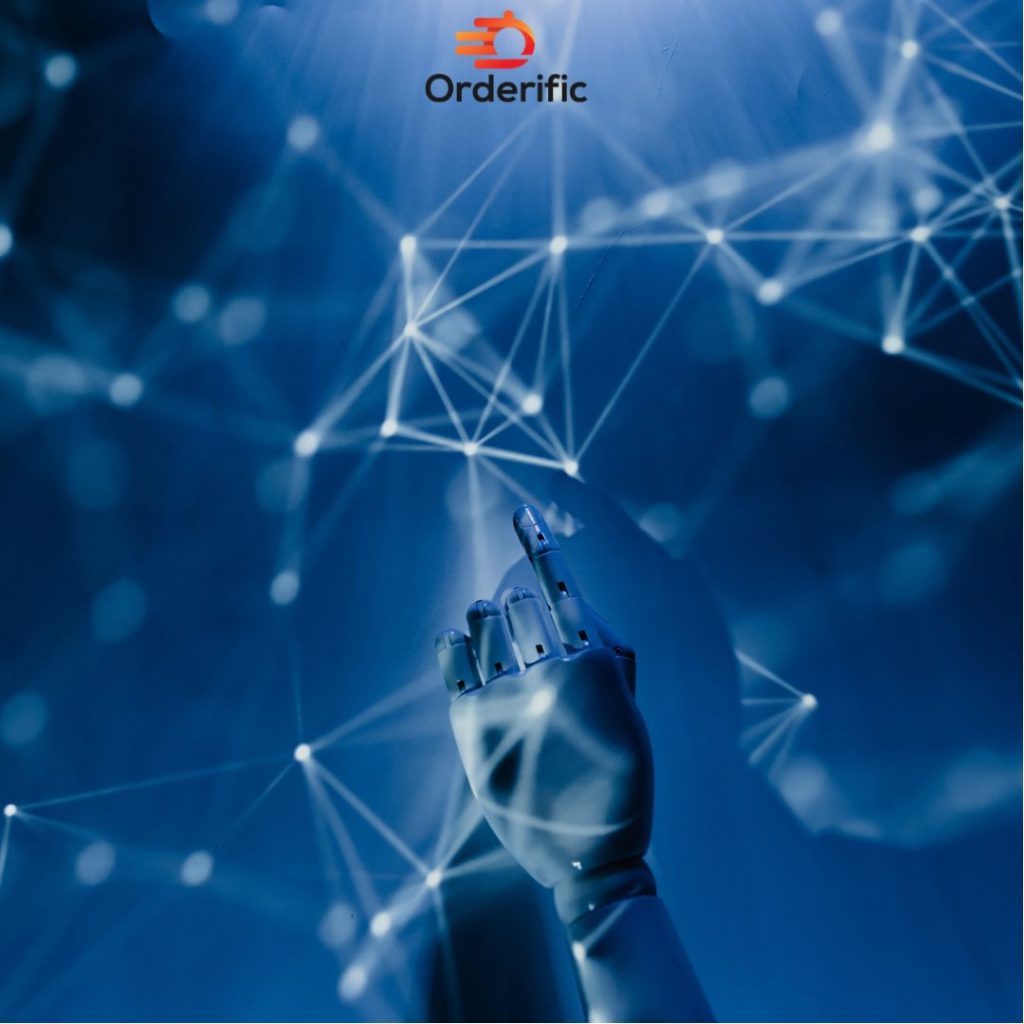 Artificial Intelligence for Clubs and Pubs
AI in clubs and pubs is reshaping the customer experience, providing personalized services, and optimizing operations. Advanced algorithms analyze customer behavior to offer tailored music and drink recommendations, while Natural Language Processing assists in seamless communication and real-time feedback handling.
Ordering Drinks and Food From the Table
The integration of artificial intelligence (AI) in ordering systems has significantly streamlined the process of food and drink service. With the convenience of scanning a QR code or using a dedicated app, customers can easily place their orders directly from their table, eliminating the need for waiting in line or trying to flag down a server. This not only reduces wait times but also enhances the overall dining experience.
But it doesn't stop there! Behind the scenes, advanced AI algorithms powered by neural networks are at work. These algorithms not only process orders efficiently but also can remember customer preferences. So, on subsequent visits, the AI system can make personalized suggestions, ensuring that customers feel valued and catered to.
With AI integration, the ordering process becomes seamless and personalized, providing a delightful dining experience for customers and boosting the efficiency of food and drink service establishments.
Promotions to Regulars and Members – Personalisation Using Machine Learning
The power of machine learning is harnessed to intelligently identify regulars and members, allowing establishments to offer them tailored promotions that perfectly suit their preferences. Through careful analysis of past booking data and consumption patterns, AI enables businesses to provide unique and personalized discounts and offers that not only foster customer loyalty but also significantly increase the likelihood of repeat visits. This level of customization enhances the overall customer experience, ensuring that each interaction is meaningful and memorable, leaving a lasting impression.
Maximising Efficiency, Predicting Staff Requirements
AI plays a pivotal role in enhancing operational efficiency by providing valuable insights to managers for predicting staffing needs. By leveraging historical data and analyzing patterns, AI systems can accurately forecast customer footfall, enabling businesses to optimize staff allocation and effectively manage labor costs. This not only leads to smoother operations but also results in improved customer service, as companies can ensure that the right amount of staff is available at the right time to cater to customer needs. With AI's ability to analyze vast amounts of data and make data-driven predictions, businesses can make informed decisions and stay one step ahead in meeting customer demands.
Minimising Time Spent on Forecasting With ML based Auto Forecasting With SME overlays
Machine learning-based auto forecasting significantly reduces the time spent on predicting future trends. By leveraging past data and incorporating insights from Subject Matter Experts (SMEs), it generates highly accurate forecasts. This not only saves valuable time but also enhances strategic planning, enabling nightclubs to make informed decisions and optimize their operations. With this advanced forecasting approach, nightclubs can stay ahead of the curve, adapt to changing market dynamics, and deliver exceptional experiences to their patrons.
Predict and Avoid Wastage
By analyzing patterns of food and beverage consumption, AI empowers nightclubs to anticipate demand and make informed decisions accurately. This, in turn, leads to optimized inventory management, significantly reducing waste and enhancing cost-effectiveness. With AI's ability to identify trends and forecast future needs, nightclubs can streamline their operations, minimize expenses, and ensure a more sustainable approach to their business.
Conclusion
In conclusion, the transformative power of Artificial Intelligence in the nightclub industry offers a compelling look at the future of nightlife. By harnessing the capabilities of machine learning, neural networks, and natural language processing, AI has redefined customer interaction, operational efficiency, and inventory management. This technology is not just reshaping nightclubs, but it's enhancing the overall experience for patrons and staff alike. And as we continue to innovate, the possibilities seem infinite. The future of nightlife is here, and AI powers it.
Ready to take the next step in revolutionizing your nightclub management? Visit Orderific to book a demo and explore how our AI solutions can elevate your business to new heights.
FAQs
What AI-driven innovations are improving operational efficiency in nightclub management?
AI-driven innovations like predictive staffing, auto forecasting, and waste prevention enhance operational efficiency.
Are there privacy and security concerns related to AI implementations in the nightclub industry?
Yes, like any technology, AI implementation comes with privacy and security concerns that must be properly addressed.
How can AI help tailor music, lighting, and ambiance to individual customer preferences in nightclubs?
AI uses customer data and behavior patterns to customize music, lighting, and ambiance, enhancing the overall nightclub experience.
What is the future of AI in nightclubs, and how will it shape the nightlife industry in the years to come?
AI in nightclubs is predicted to personalize experiences further, enhance operational efficiency, and revolutionize entertainment with technologies like generative AI and neural networks.