Beer, the age-old golden brew, has been a muse for many, inspiring quotes that range from the humorous to the profound. It has been the centerpiece of celebrations, a salve for a long day, and a common thread linking companionship across ages and cultures.
In this collection, we curate some of the most delightful and noteworthy ones that capture the essence of this beloved beverage. From the wisdom of ancient philosophers to the humor of modern-day pop culture icons like Homer Simpson, these quotes will appeal to beer enthusiasts and quote lovers alike. Get ready to raise your glasses in a toast to these witty and insightful beer-themed sayings.
Beer Proverbs and Sayings
Our journey into the world of these funny creations begins with a dive into various proverbs and sayings that have been passed down through generations. Each culture and era has its unique beer proverbs that reflect its values and experiences. From "Beer is proof that God loves us and wants us to be happy" famously misattributed to Benjamin Franklin, to the more straightforward "Beauty is in the eye of the beer holder," these sayings offer a glimpse into our collective love for this golden beverage.
Famous fictional characters have also contributed to beer wisdom. Take for instance the ever-charming Homer Simpson. His love for beer is legendary, and his quotes about it are equally so. One of his most memorable lines is: "Mmm, beer. Now there's a temporary solution." It's quotes like these that add a touch of humor and relatability to our beer-drinking experiences. Through these sayings, we see a reflection of our thoughts and feelings towards beer – a mix of humor, relish, and appreciation.
Beer Quotes from Historical Figures and Philosophers
Beer has also been a topic of contemplation for many philosophers and historical figures. From Plato to Martin Luther, these individuals have offered insights into the deeper significance of beer in our lives. One such notable quote is from Czech philosopher Jan Neruda who said: "Truth is found at the bottom of a glass."
These quotes remind us that beer is not just a beverage but also a catalyst for deeper conversations and musings. It brings people together, sparks ideas, and creates memories that last a lifetime.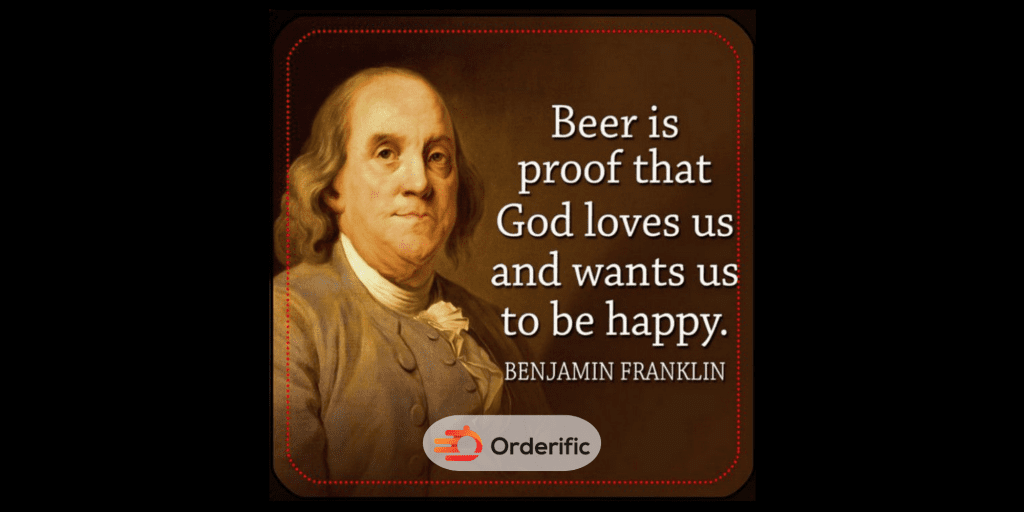 Famous Beer Quotes from Politicians
Even politicians have weighed in on the topic of beer. Former President Barack Obama famously stated: "I draw the line at having someone throw a beer bottle at me." Even leaders know that when it comes to beer, things can get a little rowdy.
But on a more serious note, former British Prime Minister Winston Churchill had this to say about beer: "Always remember that I have taken more out of alcohol than alcohol has taken out of me." This quote, while humorous, also speaks to the cultural and social significance of beer in many societies.
Quotes about Beer from Musicians
The world of music is also not immune to the charms of beer. Many musicians have referenced this beloved beverage in their lyrics, adding a touch of relatability and nostalgia to their songs. One such example is country music legend Hank Williams Jr's song "Country Boy Can Survive" where he sings: "I got a shotgun, rifle, and a four-wheel drive, and a country boy can survive. Country folks can survive." These lyrics speak to the simple joys of beer drinking in the company of friends and family.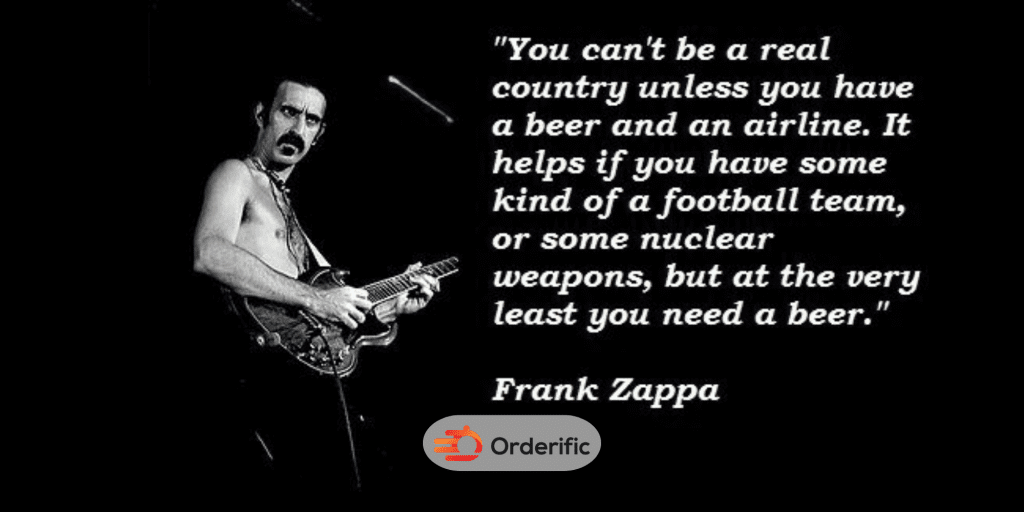 Quotes about Beer from Comedians
Last but not least, we can always count on comedians to add a touch of humor and wit to any topic, including beer. From Jim Gaffigan's "I'm not an alcoholic, I just really like drinking" to the late Robin Williams' "Never pick a fight with an ugly person, they've got nothing to lose," these quotes remind us that beer is meant to be enjoyed and shared with laughter.
Quotes about Beer from Writers
Writers, known for their way with words, have also contributed to the world of beer quotes. Take for example writer Stephen King's humorous take on drinking: "Beer is proof that God loves us and wants us to be happy. But whiskey…that's how you know he has a sense of humor." These clever phrases and word plays remind us that beer can be equally intellectual and entertaining.
Quotes about Beer from Actors
Even actors, who often portray characters with a love for beer on screen, have shared their thoughts on this beverage. Actor and comedian Seth Rogen once said: "Beer is the cause and solution to all of life's problems." This quote captures the complex relationship we have with beer – it can be both a source of joy and a way to cope with life's challenges.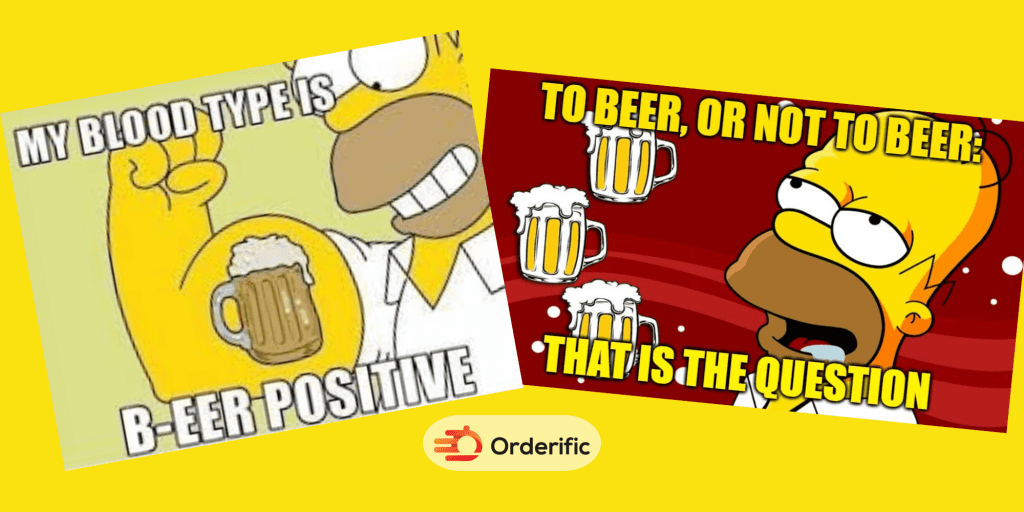 Homer Simpson's Beer Quotes
We can't talk about famous ones without giving a special shoutout to the king of beer himself – Homer Simpson. The iconic cartoon character has provided us with countless hilarious and relatable quotes about his love for Duff Beer. From "To alcohol! The cause of, and solution to, all of life's problems" to "I would kill everyone in this room for a drop of sweet beer," Homer's quotes have become synonymous with the joys and troubles of being a beer enthusiast.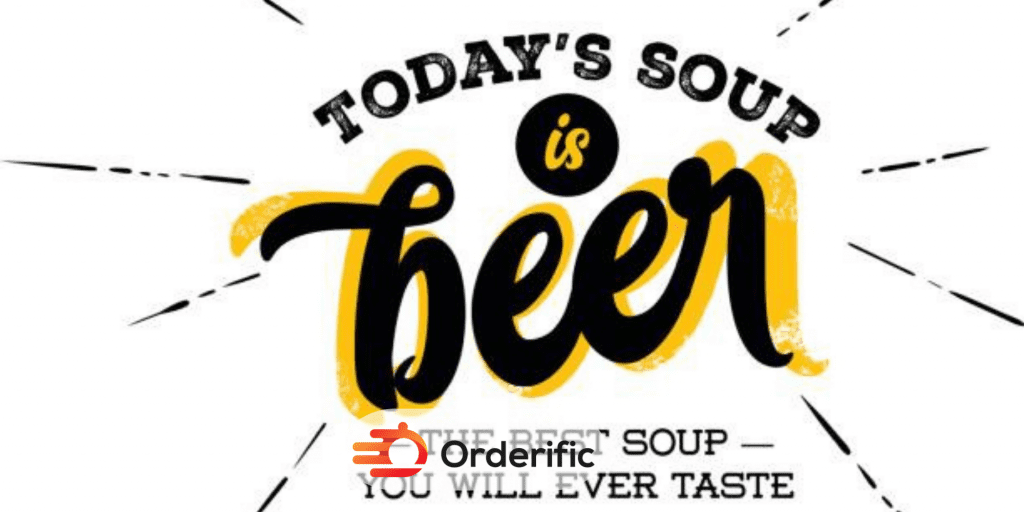 Conclusion
In conclusion, beer has been the subject of many famous quotes throughout history. From philosophers to politicians, musicians to comedians, everyone has something to say about this beloved beverage. These quotes offer us insights into our cultural and social relationship with beer, reminding us that it's not just a drink but also a source of joy, wisdom, and connection. So next time you raise a glass of beer, remember these famous quotes and cheers to the golden brew that has stood the test of time. Cheers!
You can find more insightful and funny content with Orderific here. For the countless benefits Orderific can bring to your business, start trying it out here. Today is Orderific time!
FAQs
Where can I find popular and funny beer quotes?
Popular beer quotes can be found on social media platforms like Instagram and Pinterest, as well as blogs and websites dedicated to beer content.
Can I use beer quotes for social media posts and captions?
Yes, they make for great social media content and can add a touch of humor and personality to your posts and captions.
Are there beer quotes that celebrate different types of beer?
Absolutely! There are quotes for every type of beer, from stouts to IPAs, and everything in between.
How can I incorporate beer quotes into brewery promotions or events?
You can create merchandise with your favorite quotes, use them as part of social media campaigns, or even have a beer quote contest where customers can submit their witty sayings.
Do beer quotes have historical or cultural significance?
Yes, many of them have historical or cultural significance as they reflect the societal values and experiences of a particular time and place.