Understanding visitor behavior is the key to success in the pulsating world of nightclubs. Imagine the dance floor, a vibrant mix of motion and music. Patrons sway, creating patterns as unique as fingerprints. How do we decode these patterns, you ask? Enter stage right: software analytics. With the power of data, we can dive deep into their behavior. We can comprehensively analyze the rhythm of visitor flow, the tempo of their actions, and the melody of their preferences. In the heart of the nightlife, we find the beat of data. It's time to tune into the rhythm and leverage analytics for insightful guest behavior patterns. Let's embark on this journey and see nightclub dynamics in a new light.
The Magic of Behavioral Analytics in Nightlife
Though it may seem like a realm of mystery, decoding visitor behavior is not a far-fetched dream anymore. The nightclub, a universe of swirling lights and infectious beats, pulsates with data. Every move on the dance floor, every beat dropped by the DJ, and every drink ordered at the bar transforms into data points. Enter Behavioral analytics.
Behavioral analytics is like the club's super sleuth, poring over every detail. It dissects patterns and behaviors, making sense of the chaos. However, it's not just about cold, hard numbers. It's about understanding the human experience woven within those numbers.
Every visitor is an individual with unique tastes and preferences. Whether a wallflower is nursing a drink at the bar or a dance floor dynamo, their behavior is a goldmine of insights. By deploying behavioral analytics, nightclubs can decode these actions. They can discern preferences, identify patterns, and predict future behavior.
The magic doesn't end there. Visitors' behavior is not isolated; it's influenced by music, crowd, ambiance, and even the weather. Behavioral analytics considers all these aspects. It paints a comprehensive picture of the visitor experience.
In essence, behavioral analytics is your night vision goggles in nightclubs' dark, pulsating world. It illuminates patterns, reveals behaviors, and enlightens us about the rhythm of visitor flow. So, step into the future of nightclub management. Join the rhythm of data and let behavioral analytics guide your next move.
How Behavior Analytics Works
As the neon lights dance and the music reverberates, a less visible form of magic weaves its enchanting spell into the vibrant world of nightclubs. This invisible sorcerer goes by the name of "behavior analytics." It operates in a meticulous three-step dance routine, offering invaluable insights into the kaleidoscopic array of visitor behavior.
Step 1: Data Collection and Transformation – As the night unfolds, every beat and every movement transforms into a data point, creating an intricate pattern. The wallflower at the bar, the patrons on the dance floor, each sip of the cocktail, and every song played all become integral threads in the data fabric. This raw data is then collected, organized, and transformed into a form suitable for further analysis. This step is about laying the groundwork, preparing the canvas for the masterpiece about to be painted.
Step 2: Data Analysis – This is where the real excitement begins. Much like a detective piecing together a puzzle, the data analysis stage involves examining these data points. Each piece of data is scrutinized, patterns are searched for, and behaviors are identified. This process involves using various techniques, such as data mining, predictive modeling, and statistical analysis, to reveal the hidden truths beneath the surface. It's akin to understanding the secret language of visitor behavior, a language only spoken in nightclubs.
Step 3: Alerting and Remediation – The final stage of this analytical dance involves taking the insights gleaned from the data analysis and using them for practical alerts and remediation. This means identifying areas for improvement, predicting future behaviors, and alerting the appropriate parties to take necessary action. It's about taking the insights from the dance floor and using them to choreograph an even more engaging and enjoyable clubbing experience.
This analytical process, run by the silent orchestrator – behavioral analytics, is a profoundly transformative tool. It's more than just understanding numbers; it's about discerning the human experience embedded within those figures. It's the invisible conductor of the nightlife symphony, shaping the visitor experience's rhythm and flow.
Types and Features of Behavior Analytics in Cybersecurity
Imagine a fortress, its tall stone walls standing as a symbol of power and protection. Within these walls, a kingdom thrives, its people going about their daily lives. Unbeknownst to them, their behaviors are monitored, patterns analyzed, and threats neutralized before they can even cause harm. This is not a tale from a fantasy novel; instead, it's a metaphor describing the world of Cybersecurity Behavior Analytics.
User and Entity Behavior Analytics (UEBA)
Picture the town crier walking among the crowd, his sharp eyes scanning and taking note of the townsfolk's activities. This is User and Entity Behavior Analytics (UEBA). UEBA is like the watchful town guard, vigilantly observing user behavior patterns and effectively predicting security threats. Every click, every download, and every login – they all shape the user's digital footprint. UEBA investigates these footprints, discerning anomalies and alerting cybersecurity teams about potential risks. It's the sentinel that never sleeps, ensuring the peace and security of your digital kingdom.
Network Behavior Analytics (NBA)
Now, visualize the network of secret tunnels and passages connecting the different parts of the kingdom. This network, though unseen, is vital for the kingdom's functioning. Much like these hidden pathways, the network within a cybersecurity system is a crucial lifeline. Network Behavior Analytics (NBA) acts as the protector of this lifeline. It scrutinizes network traffic, detects unusual patterns, and mitigates potential threats. NBA serves as the hidden protector, safeguarding the integrity of your network.
Insider Threat Behavior Analytics (ITBA)
Finally, imagine the wise advisor with an eye for potential threats within the kingdom. This is Insider Threat Behavior Analytics (ITBA). ITBA focuses on detecting threats that come from within the organization. It's the vigilant advisor, identifying rogue users, detecting data breaches, and maintaining the kingdom's internal harmony.
These three types – UEBA, NBA, and ITBA, form the pillars of Behavior Analytics in Cybersecurity. They work together, each bringing its unique capabilities, to provide a robust, comprehensive, and secure environment. They are the silent guardians, the watchful protectors of your digital kingdom. And as threats evolve, so do they, adapting and learning to ensure the absolute safety of your digital domain.
Unveiling the Key Benefits of Behavior Analytics
With behavior analytics on your side, you're no longer groping in the dark. Instead, you find yourself in a fascinating landscape illuminated by the glow of insightful data. Every step becomes a discovery, every insight, a treasure. This is the journey with the key benefits of behavior analytics.
First, consider predictive capabilities, a prized gem in our treasure trove. It's the oracle of your nightclub, foretelling visitor behavior based on past trends. Imagine knowing what drink a visitor will order before entering the bar. This predictive power transforms your customer service, enabling you to cater to individual tastes.
Next, we have the power of personalization. It's like a tailor-made suit, perfectly fitting each individual's preferences. Every visitor becomes the star of their unique experience, whether it's the music they groove to or the cocktails they savor. This personalized touch paves the way for customer loyalty, ensuring your nightclub stays at the top of their list.
Moreover, behavior analytics helps in optimization. It's akin to a master conductor fine-tuning the orchestra for a harmonious performance. Every element of the nightclub, from the music to the lighting, gets optimized. The result? A nightclub experience that resonates perfectly with your visitors.
Lastly, let's remember increased profitability. It's the golden reward for your efforts, the outcome of understanding and catering to your patrons' preferences. With behavior analytics, you create a memorable visitor experience and boost your bottom line.
In essence, behavior analytics is your compass in the dynamic landscape of nightclubs. It guides your steps, leading you towards success, one insightful data point at a time.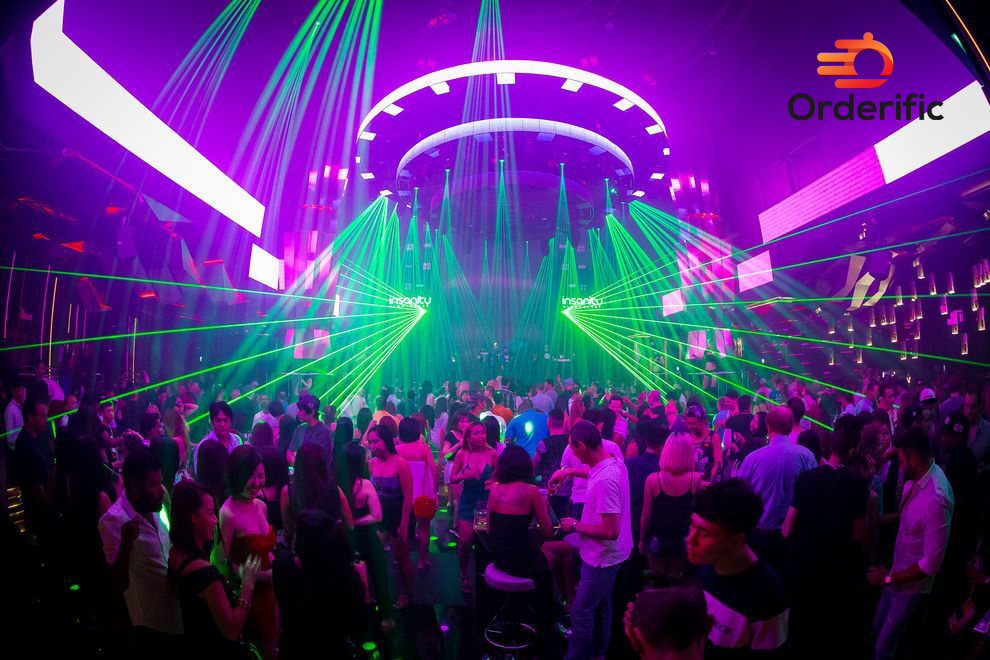 Proactively Identifying & Mitigating Cyber Threats
Imagine a seasoned detective keenly honing in on subtle clues. Similarly, behavior analytics is a vigilant guard, ceaselessly watching for signs of cyber threats. Like a comforting lighthouse, its presence provides security in the digital landscape. This essential tool tirelessly collects valuable data, each piece a potential clue to uncovering hidden threats.
Delving into the data, patterns begin to emerge. Similar to a criminal's modus operandi, these patterns indicate potential risks. The process is meticulous yet highly efficient. It's akin to an expert potter skillfully shaping the clay to reveal its true form. The result? Cyber threats, previously hidden in the depths of data, are now brought to light.
Once a threat is identified, the next step is mitigation. Think of a skilled firefighter, deftly extinguishing flames before they spread. In a similar vein, behavioral analytics jumps into action. It alerts the necessary parties, providing vital information to counteract the threat.
In essence, proactively identifying and mitigating cyber threats is a dance. A dance of vigilance, analysis, and swift action. With behavior analytics as your partner, you're sure to lead this dance. So, embrace this harmony of data and action. Become the maestro of your cybersecurity orchestra, ensuring your digital domain remains safe in the vast ocean of the internet.
Detecting advanced persistent threats (APTs)
Delving into the world of advanced persistent threats (APTs) is akin to a gripping thriller novel. The plot thickens with each page, drawing us in with its suspense. APTs are like cunning villains, infiltrating your digital landscape stealthily, staying under the radar. They persist silently, carrying out their covert operations undetected.
However, fear not. Behavioral analytics is your Sherlock Holmes, your Hercule Poirot. Armed with its advanced technology, it's your best ally against these insidious adversaries. It's like a stealthy cat, ever watchful, tracing the faintest of footprints, the subtlest of signs.
Your digital kingdom might seem quiet, the calm before the storm. Yet, beneath the surface, the tireless gears of behavioral analytics are turning. Data streams converge, forming a rich tapestry of information. Within this intricate design, behavioral analytics hunts for the elusive signs of APTs.
Suddenly, a pattern emerges, a deviation from the norm. It's like spotting a ripple in a still pond, disrupting the harmony. This anomaly is the whisper of an APT looming in the shadows. It's a silent alarm bell, signaling the presence of danger in your digital fortress.
Swiftly, behavioral analytics jumps into action. Like a skilled detective revealing the villain's true identity, it uncovers the hidden APT. Next, it alerts your cybersecurity team, providing crucial insights to neutralize the threat.
In essence, detecting APTs with behavioral analytics is a dance of vigilance, insight, and swift action. It's your safeguard, your silent sentinel in the ever-evolving landscape of cyber threats. Thus, arm yourself with this powerful tool and maintain the sanctity of your digital kingdom.
Immediately responding to threats
In cybersecurity, immediate response to threats is a thrilling dance of precision. Imagine an expert fencer, agile and ready. The first sign of a threat, and they spring into action.
Just so, behavioral analytics serves as your trusted sentinel, ever-vigilant. Its eyes scour the vast data landscape in the form of complex algorithms. Suddenly, an anomaly flickers, a potential threat. Instantly, the system alerts your cybersecurity team. It's akin to a piercing alarm cutting through the silence. The call to action is unmissable and immediate.
Now, this is a process that takes time. Picture your cybersecurity team as a group of determined heroes. They're your digital realm's defenders, each with a unique role. They huddle together, poring over the data provided by behavioral analytics. Their collective pulse quickens, matching the urgency of their mission.
The room hums with focused energy, like a hive of bees defending its queen. Each team member, from the analysts to the coders, unravels a part of the threat puzzle. They embody teamwork, their efforts blending seamlessly towards a common goal.
Finally, the threat is neutralized. It's an expertly orchestrated sequence of actions, a testament to the power of immediate response. The benefits of such a swift reaction are manifold. It significantly reduces potential damage, safeguards data integrity, and maintains user trust.
The immediate threat response is a riveting vigilance, action, and teamwork narrative. It's the perfect blend of high-tech analytics and the warm human touch. This dance, choreographed by behavioral analytics, ensures the show continues, keeping your digital kingdom secure and thriving.
Addressing compliance issues
Compliance issues can be as tricky to navigate in the digital realm as a complex labyrinth. Imagine standing at the entrance, the path ahead winding and uncertain. Yet, with behavioral analytics on your side, you possess a trustworthy guide.
Every step forward echoes with the click of data, painting a picture of your compliance landscape. Compliant actions resonate harmoniously, like a well-tuned melody. However, non-compliant behaviors create discord, disrupting this harmony. These anomalies are like signs on your path, pointing toward potential compliance issues.
Behavioral analytics swiftly identifies these signs. It's akin to a seasoned explorer tracing the faintest of trails. The process is meticulous, setting a rhythm for your compliance journey.
Once an issue is flagged, the focus shifts to resolution. Imagine a skilled mediator resolving conflicts with grace and diplomacy. Similarly, behavioral analytics guides your actions, steering you towards compliant behaviors. It's like the gentle hand on your back, guiding you through the labyrinth.
Finally, you emerge from the other side, resolving the issue. The experience is liberating, a testament to the power of behavioral analytics.
In essence, addressing compliance issues with behavioral analytics is a dance of understanding, action, and resolution. It's your guiding star, leading you through the murky waters of compliance. So, embrace this dance. With behavioral analytics, you can transform compliance issues into opportunities for growth, ensuring the integrity and trustworthiness of your digital kingdom.
Avoiding huge financial loss
Consider the financial realm as a bustling marketplace, resplendent with opportunities yet fraught with risks. Like market vendors, businesses are constantly bartering, investing, and navigating this complex landscape. With behavioral analytics, however, they are not left wandering, potentially losing fortunes. Instead, this technology steers them on a path illuminated by insightful data, potentially safeguarding them from significant financial loss.
Imagine a gust of wind rustling the marketplace with an unforeseen upheaval. In the business world, this can equate to sudden market fluctuations, unexpected downturns, or even cyber threats, all posing potential financial risks. Behavioral analytics, however, acts as a vigilant sentinel. It diligently observes market trends, business patterns, and possible threats, akin to a weather vane tracking the wind's direction.
Suddenly, an anomaly flickers, a potential risk that could result in a significant financial loss. Behavioral analytics, like an astute market vendor, senses this change. It alerts the necessary parties, providing valuable insights to avert the impending economic storm.
The response is swift and efficient like a seasoned sailor adjusting the sails to the changing wind. Measures are taken based on the insights provided, mitigating the risk and avoiding significant financial loss. This swift response, orchestrated by behavioral analytics, is the key to economic resilience in the dynamic business marketplace.
Avoiding substantial financial loss with behavioral analytics is a dance of vigilance, insight, and swift action. Armed with this intelligence, businesses can transform potential financial threats into opportunities for growth and stability, ensuring their continued prosperity amidst the bustling marketplace.
Conclusion
As we bring the curtain down on our exploration of "Analyzing Nightclub Visitor Behavior with Software," the dance of analytics, behavior, and patterns emerges as the showstopper. Like an expert choreographer, behavioral analytics shapes the nightclub experience, transforming every visitor into the star of their unique performance. The secret lies in the patterns, the subtle rhythms of behavior that become the language of success. When wielded by platforms like Orderific, it doesn't just streamline operations and boost revenue for restaurant owners but delights customers with personalized experiences. So, let the rhythm of data guide you in this dynamic dance of insights and actions. Schedule a FREE DEMO today for a closer look at how Orderific can revolutionize your business.
FAQs
How can businesses use analytics to gain insights into customer behavior and preferences?
Businesses can use analytics to track customer interactions, preferences, and purchasing patterns, which help inform personalized marketing strategies.
Explain the concept of predictive analytics and its applications in various industries.
Predictive analytics uses historical data to forecast future events, aiding decision-making in finance, healthcare, and retail industries.
What are some common patterns in consumer behavior that e-commerce companies track to enhance their marketing strategies?
E-commerce companies track shopping frequency, spending habits, cart abandonment rates, and product preferences to enhance marketing strategies.
How can data analytics identify and address inefficiencies in manufacturing processes?
Data analytics identifies inefficiencies by analyzing manufacturing processes' process time, wastage, machinery performance, and workforce productivity.