Introduction
Blockchain in hospitality is poised to revolutionize the industry, bringing transformative change. From bookings to loyalty programs, the application of blockchain brings unparalleled security and efficiency to the table. The technology is particularly beneficial in managing transactions and enhancing the customer experience. Smart contracts, one of the unique features of blockchain, can simplify complex processes, creating transparent and trustworthy mechanisms. The use of blockchain in the hospitality sector also extends to the supply chain, ensuring traceability and accountability. This shift towards blockchain is not limited to the hotel industry. Still, it echoes throughout the entire travel industry, shaping the future of tourism and giving rise to a new era of technology-driven hospitality. As we delve deeper into the impact of blockchain on the hospitality industry, let's explore the potential of this technology and the value it brings to both hospitality professionals and guests alike.
What Is Blockchain?
Blockchain technology is a decentralized, immutable ledger system that records transactions and tracks assets in a business network. Essentially, it is a chain of blocks where each block represents a transaction. The potential of blockchain technology in transforming the hospitality industry is immense. It offers heightened security, efficiency, and transparency and can redefine the customer experience by reassessing how hotel bookings are managed and loyalty programs are executed.
In the hospitality industry, blockchain technology can streamline the booking process, ensuring a secured transaction between the guest and the hotel and bypassing the need for intermediaries. Furthermore, Smart contracts, a significant feature of blockchain technology, automate the execution of agreements, enhancing efficiency and reducing the potential for dispute or fraud.
The application of blockchain technology extends to managing the supply chain in the hospitality industry. It ensures traceability of products from the source to the consumer, fostering accountability and transparency. For instance, in the hotel industry, blockchain can track the origin and quality of ingredients used in their restaurants, ensuring the highest standards for their guests.
In loyalty programs, blockchain technology can simplify the tracking and redemption of loyalty points, amplifying the customer experience. With blockchain, guests can have real-time access to their loyalty points, which can be tokenized and redeemed across various hospitality companies.
The Benefits Of Blockchain For The Hospitality Industry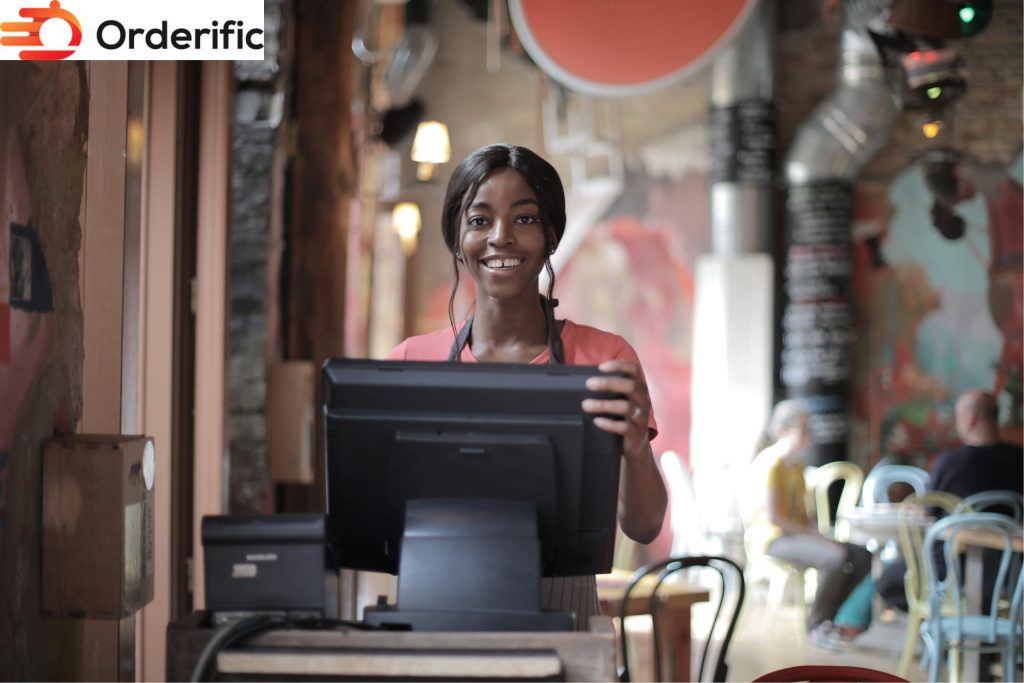 Security
One of the most salient benefits of implementing blockchain technology in the hospitality industry is the enhanced security it provides. With its decentralized nature and cryptographic algorithms, blockchain technology is virtually impervious to unauthorized access or tampering. Each transaction is encrypted and linked to the previous one, creating a tamper-evident record. In the context of the hospitality industry, this means that guests' sensitive data, such as personal information and payment details, are kept safe and secure. This heightened security instills confidence in guests, encouraging them to continue using the services. Additionally, blockchain technology mitigates the risk of fraud in transactions, as the smart contracts automatically enforce the agreements. By providing a secure and transparent platform, blockchain technology significantly increases the trustworthiness of the hospitality sector, thereby fostering a safer environment for both businesses and consumers.
Easier Payment Of Services
Blockchain technology simplifies the process of payments in the hospitality industry. It enables peer-to-peer transactions, cutting out the need for intermediaries like banks or credit card companies. This results in faster, more efficient transactions with lower fees. Cryptocurrencies, like Bitcoin, can be used to facilitate these transactions, bypassing the need for currency exchange, ensuring a seamless transaction for international travelers. Additionally, blockchain technology provides a detailed record of all transactions, ensuring transparency and reducing the chances of financial disputes. Smart contracts can also automate the billing process, triggering payments upon the completion of agreed milestones or conditions, further enhancing efficiency. Thus, blockchain technology not only simplifies the payment process but also introduces a higher level of transparency and security.
Reduced Reliance On Third Parties
Blockchain technology significantly reduces the hospitality industry's reliance on third-party service providers. Traditionally, hotels and other hospitality businesses heavily depend on intermediaries like Online Travel Agents (OTAs) and Global Distribution Systems (GDS) for room bookings. However, these intermediaries often charge significant fees, which can impact the profitability of hospitality businesses. Blockchain, with its decentralized nature, enables direct peer-to-peer transactions, mitigating the need for these intermediaries. Bookings can be made directly between the hotel and the customer, with smart contracts automating the process, ensuring seamless transactions. This not only reduces operational costs but also affords hospitality businesses greater control over their bookings and customer relationships. Therefore, blockchain technology presents a significant opportunity for hospitality businesses to streamline their operations and enhance their profitability.
What Are The Uses Of Blockchain In The Hospitality Industry?
Verifying Identity
In the hospitality industry, verifying the identity of guests is a crucial security measure. Blockchain technology presents an innovative solution to this challenge. With its robust security features and data immutability, blockchain can facilitate reliable identity verification. Guests can create a digital identity on the blockchain, encrypted for privacy, which can be used for seamless check-ins and access to services. This eliminates the need for traditional, often time-consuming, verification methods. Furthermore, once a guest's identity is verified on the blockchain, it can be used across different hospitality establishments, offering convenience for frequent travelers. Thus, blockchain not only enhances security but also streamlines the guest experience in the hospitality industry.
Access To Data
Blockchain technology can significantly improve data accessibility in the hospitality industry. By decentralizing data storage, blockchain technology ensures that data is not controlled by any single entity, thus encouraging data transparency and accessibility. Moreover, the immutability of blockchain records ensures the integrity of data, fostering trust among stakeholders. In the context of the hospitality industry, this means that hotels and other service providers can maintain accurate, up-to-date information about guest preferences, inventory levels, and other key operational metrics. At the same time, guests can have easier access to their booking details, loyalty program status, and other relevant information. This enhanced access to data can lead to improved decision-making, personalized services, and ultimately, a superior guest experience.
Personalization
Personalization is a key competitive advantage in the hospitality industry, and blockchain technology can significantly enhance this aspect. With its transparent and secure nature, blockchain allows the secure storage and exchange of personal data, enabling businesses to tailor their services according to the preferences of each guest. From preferred room temperature to dietary preferences, these details can be stored on the blockchain, ensuring a unique and personalized experience for each guest. This data is encrypted and stored securely, ensuring guests' privacy while providing hoteliers with invaluable insights. Moreover, blockchain's interoperability allows for the seamless sharing of this data across different service providers within the hospitality industry. As a result, blockchain technology is central to creating a more personalized, engaging, and memorable experience for guests, thereby fostering customer loyalty and boosting the industry's overall appeal.
Loyalty
In the realm of loyalty programs, blockchain's application is a game-changer for the hospitality industry. Traditional loyalty programs often involve complex rules and restrictions that can diminish their perceived value. Blockchain, with its inherent transparency and efficiency, can drastically simplify the tracking and redemption of loyalty points, bolstering customer satisfaction. By tokenizing loyalty points on the blockchain, guests can have real-time access to their points and effortlessly redeem them across various hospitality platforms. The interoperability of blockchain facilitates collaboration among hospitality businesses, allowing customers to utilize their loyalty benefits with greater flexibility and convenience. Consequently, blockchain technology can amplify the effectiveness of loyalty programs, fostering stronger customer relationships and ultimately, driving repeat business in the hospitality industry.
Payments
Blockchain technology remarkably simplifies the payment process in the hospitality industry. It allows direct peer-to-peer transactions, eliminating intermediaries like banks or credit card companies, making transactions faster and more efficient, and reducing transaction costs. Through the use of cryptocurrencies like Bitcoin, it sidesteps the need for currency conversion, providing smooth transactions for overseas travelers. Additionally, smart contracts can automate billing, initiating payments as per agreed conditions, thereby improving efficiency. Moreover, blockchain provides an in-depth record of every transaction, ensuring transparency and minimizing potential financial disputes. By simplifying the payment process, blockchain technology introduces a higher level of efficiency, transparency, and security to the hospitality industry.
Supply Chain Management
The implementation of blockchain technology in the realm of supply chain management heralds a transformative shift in the hospitality industry. With blockchain, every step of the supply chain, from producer to end consumer, can be accurately tracked and recorded. This promotes transparency and accountability, ensuring guests receive the highest quality products and services. For instance, a hotel can trace the origin and quality of ingredients used in its restaurant, guaranteeing its guests an unadulterated culinary experience. Besides, vendors and suppliers can be held more accountable due to the transparency that blockchain provides, leading to improved relations between all parties in the supply chain. By enhancing efficiency and trust, blockchain technology is poised to significantly streamline supply chain processes in the hospitality industry.
Conclusion
In the evolving landscape of the hospitality industry, blockchain technology emerges as a revolutionary force driving enhanced security, efficiency, and transparency. Its application ranges from secure payments to personalized guest experiences, identity verification to loyalty programs, and supply chain management. Furthermore, by eliminating the need for intermediaries, it paves the way for greater operational efficiency and profitability. In essence, blockchain technology holds the potential to redefine the norms, set new standards, and propel the hospitality sector into an era of digital transformation and customer-centric services.
To explore how blockchain could transform your hospitality business, we invite you to BOOK a demo with Orderific today. We're committed to helping you harness the power of this disruptive technology to drive your business forward. Step into the future of the hospitality industry with us.
FAQs
What is Blockchain and how does it relate to the hospitality industry?
Blockchain is a secure, transparent technology that can enhance many aspects of the hospitality industry, from payments to personalization.
How does Blockchain enhance security and data privacy in the hospitality sector?
Blockchain enhances security and data privacy by encrypting transactions and personal data, making them virtually tamper-proof.
Can you explain the concept of smart contracts in hospitality Blockchain applications?
Smart contracts in hospitality blockchain applications automate transactions and agreements, enhancing efficiency and security.
What benefits does Blockchain bring to the management of guest records and bookings?
Blockchain can streamline and secure the management of guest records and bookings, enhancing efficiency while ensuring data privacy.
Are there any successful implementations of Blockchain in notable hospitality businesses?
Yes, several hospitality businesses have successfully implemented blockchain, including TUI Group and CitizenM hotels.