Introduction
Finding the perfect club management software can feel like navigating the bustling nightlife scene of Las Vegas or the complex world of GTA Online. Whether you're a gym owner or a nightclub owner, this Buying Guide is your ticket to a streamlined, efficient business. From improving bottle service with a robust bar POS system to smoothing out membership management, the proper management software can transform your club. We delve into features like social media integration, gym insight tools, Zen Planner, inventory management, and payment processing. So, whether you're a small business or a sprawling dance club with a DJ booth that never sleeps, this guide will help you make an informed decision about your club management software, ensuring your nightclub doesn't miss a beat.
Nightclub POS, Bar POS – The Essential Features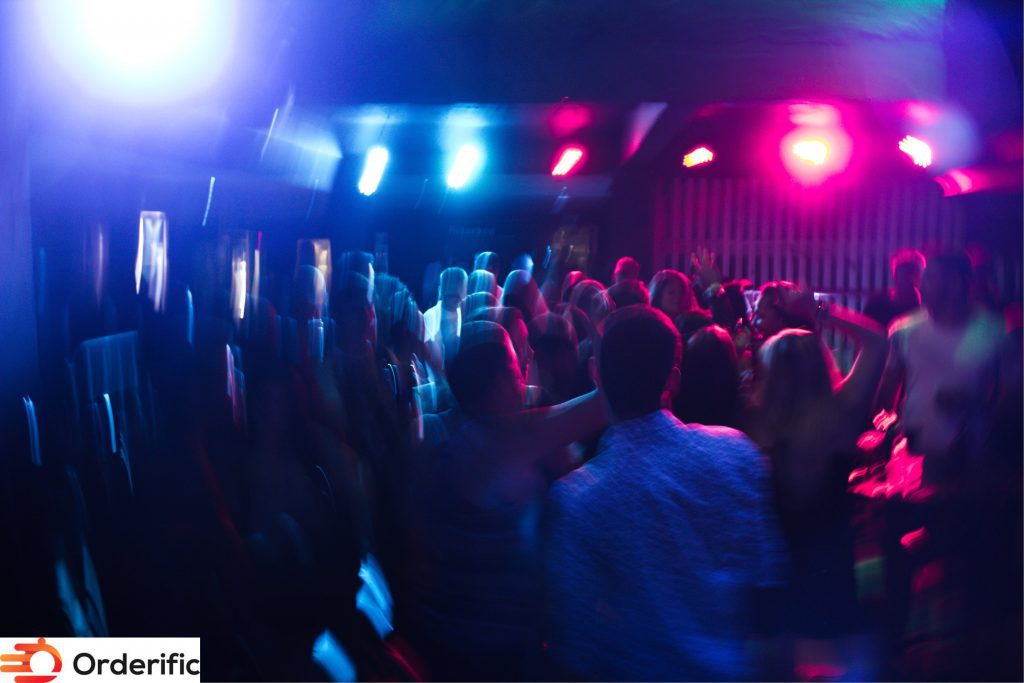 1. Ease Of Use And Customization
When selecting club management software, there are several important factors to consider. One of the key aspects to evaluate is the ease of use and customization options provided by the software. The software must offer an intuitive interface, ensuring that your staff can quickly adapt to it without extensive training. This will minimize the learning curve and allow your team to focus on providing excellent service to your club members.
In addition to ease of use, the software should also offer a high level of customization. Every nightclub has its unique needs and requirements, and the software should be able to accommodate them. Whether it's customizing the user interface to match your brand's aesthetic or tailoring reports to track specific metrics, a customizable software solution can greatly enhance the efficiency of your club operations.
By considering these factors and choosing software that is both easy to use and highly customizable, you can streamline your club management processes, improve staff productivity, and provide an exceptional experience for your club members.
2. Split Checks Function
Splitting checks can be a complex process, especially in a bustling nightclub environment where time is of the essence. However, with the help of club management software that includes a split checks function, this task becomes much simpler and more efficient. Your staff can effortlessly divide bills between customers, ensuring accuracy and saving valuable time. By offering this seamless and hassle-free experience, your nightclub can enhance customer satisfaction and optimize its operations for smooth and streamlined transactions.
3. Credit/Debit Card Pre-Authorization
When considering club management software, one of the crucial features to prioritize is credit/debit card pre-authorization. This advanced capability empowers your staff to secure a specific amount on a customer's card at the commencement of the night, guaranteeing payment security for both parties involved. By minimizing the potential risk of unpaid bills, this feature not only ensures a more streamlined and expedited checkout process but also amplifies the overall customer experience, ultimately elevating the operational efficiency of your nightclub. With credit/debit card pre-authorization, you can have peace of mind knowing that your establishment is equipped with the tools necessary to enhance financial stability and provide a seamless experience for your valued patrons.
4. Menu Management
Effective menu management is a crucial feature to eye for in club management software. A system that permits real-time updates to your food and drink offerings empowers you to keep pace with shifting trends and customer preferences. This feature can also assist in tracking your inventory, preventing stockouts or overstocking, and leading to efficient resource allocation. In essence, solid menu management promotes smooth operations and enhances your clientele's experience in your nightclub.
5. Tip Management
Tip management is an integral feature of club management software. With many club employees relying on tips as a significant part of their income, having a system that accurately records and distributes tips is vital. This feature ensures fair and transparent disbursement of tips among your staff, boosting morale and motivation. Also, it can help in compliance with tax reporting requirements, making it an essential element in any nightclub management software.
6. Mobile-Enabled Ordering
Mobile-enabled ordering is a highly desirable feature in club management software. By enabling customers to place orders directly from their smartphones, it eliminates the need for them to wait in crowded lines at the bar. This fosters a more enjoyable customer experience and enhances operational efficiency, as staff can concentrate on quick and accurate order fulfillment. Furthermore, it supports seamless integration with your POS system, ensuring real-time updates of orders and inventory.
7. Building Customer Relationships
Building customer relationships is a key aspect of club management software. A system that allows for customer profile creation, tracks their preferences and facilitates personalized marketing efforts can significantly enhance customer loyalty and retention. By understanding your patrons' preferences, you can tailor your services, creating a memorable nightclub experience, and fostering a deeper connection between your brand and its patrons. This feature not only enhances customer satisfaction but also aids in your club's growth and profitability.
Conclusion
In conclusion, choosing the right club management software for your nightclub can mean the difference between subpar and exceptional operational efficiency. Key features to consider include ease of use, customization, split checks function, card pre-authorization, menu management, tip management, mobile-enabled ordering, and capabilities to build strong customer relationships. Each feature plays a crucial role in enhancing the overall experience of your patrons and streamlining your club's operations, ensuring your nightclub truly resonates with the vibrancy and energy associated with a successful nightlife venue. With the right software, you are setting your nightclub up for long-term success and profitability.
Ready to take the next step in boosting your club's efficiency and customer experience? Book a demo with Orderific today and discover how our club management software can revolutionize your nightclub's operations.
FAQs
What features should I look for when choosing nightclub software for my business?
Ease of use, customization, split checks function, card pre-authorization, menu management, tip management, mobile-enabled ordering, and capabilities for building customer relationships.
Are there differences in software options for different types of nightclubs, such as bars, lounges, or music venues?
Yes, different types of nightclubs might require different software features based on their unique needs.
How do I assess the compatibility of nightclub software with existing systems and hardware?
You can assess compatibility by checking software specifications and consulting with the software provider.
What pricing models are commonly used for nightclub software, and how can I budget for it?
Nightclub software typically uses subscription-based pricing models, and budgeting depends on your club's size and specific needs.
Are there support and training options available to help my staff effectively use the chosen nightclub software?
Yes, most software providers offer support and training to help your staff effectively use the chosen nightclub software.