Introduction
In the dynamic landscape of the hospitality industry, embracing challenges without hotel software is no longer an option but a necessity. These systems, including property management systems and hotel management software, offer seamless operations, improved guest experience, and efficient revenue management. However, many hotels, tiny and boutique ones, hesitate to make this digital transition. This resistance poses several challenges, affecting everything from bookings to inventory management. It inhibits hoteliers from making data-driven decisions that impact guest satisfaction and, ultimately, the revenue of the hotel business. This article aims to delve into these challenges, providing hotel owners, managers, and staff with a comprehensive insight into the drawbacks of not adopting modern management practices in the hotel industry. We'll also explore potential solutions to mitigate these challenges, focusing on enhancing customer service, guest engagement, and overall hotel operations.
Competitive Disadvantages In The Market
In the fiercely competitive landscape of the hospitality industry, hotels needing to integrate modern management systems face significant market disadvantages. Predominantly, boutique hotels, independent hotels, and small hotels, by resisting hotel management software and property management systems, deprive themselves of the numerous benefits these systems offer.
A modern hotel property management system streamlines hotel operations, ensuring smooth desk operations and efficient inventory management. Hotels must adopt such methods to improve manual booking and payment processing, leading to errors and inefficiencies that negatively impact guest experience and satisfaction.
In summary, the absence of modern management practices in the hospitality industry, such as property management systems and software, can significantly hamper a hotel's competitiveness. To thrive in the ever-evolving hospitality market, hotel owners, managers, and staff must recognize these challenges and take proactive steps toward adopting modern hospitality technology solutions.
Outdated Operations And Inefficiencies
The reluctance to adopt modern hotel management systems among hoteliers in challenges without hotel software, especially the small hotel owners, significantly contributes to operational inefficiencies. Traditional property management methods are arduous, time-consuming, and prone to human errors. Managing bookings manually, for instance, can lead to overbookings or lost reservations, influencing guest satisfaction negatively. The lack of efficient hotel management software exacerbates these challenges, resulting in poor inventory management and untapped revenue opportunities.
A comprehensive hotel property management system is necessary for effective customer relationship management. Access to guest data is essential for creating detailed guest profiles that aid in personalizing the guest experience, affecting customer service and repeat bookings.
Limited Guest Experience Enhancement
In the modern digital era, guest expectations are continually evolving. They seek personalized, immersive, and convenient experiences, which are only possible with contemporary hotel management systems. Hotels still using traditional management methods need help to meet these expectations, which significantly hampers their ability to enhance the guest experience. The absence of tailored services and automated solutions, like online booking and self-check-in/check-out, can lead to guest satisfaction and increased loyalty.
Further, with an integrated management system, hotels can take advantage of the opportunity to gather and leverage guest data to understand preferences and behavior. This lack of insight makes it challenging to provide targeted promotions and personalized experiences, vital to guest retention in today's competitive hospitality landscape in the challenges without hotel software.
Data Management And Security Concerns
In today's digital-driven environment, data management and security are paramount concerns for businesses across sectors, and the hotel industry is no exception. With modern management systems, hotels can avoid daunting data management challenges, including unstructured guest data, lack of security, and potential breaches. Traditional data storage methods, such as paper spreadsheets or essential digital files, lack the robustness to protect sensitive guest information, thus making them susceptible to data loss or theft. This not only puts guest data at risk but could also lead to regulatory non-compliance, resulting in fines and a damaged reputation. On the other hand, modern hotel management systems are equipped with robust security protocols and encryption measures, ensuring the safe storage and transfer of data while maintaining compliance with relevant regulations.
Missed Revenue Opportunities
Failing to adopt modern hotel management systems can lead to missed revenue opportunities for hotels. With a comprehensive approach, hotels can optimize their rate management and pricing strategies. This results in lost revenue from rooms left vacant or underpriced during peak times. A modern hotel management system, challenges without hotel software, however, can use real-time data to optimize room rates and increase occupancy, thereby maximizing revenue. Similarly, with access to detailed customer data, hotels can take advantage of opportunities for personalized marketing and upselling. Modern systems provide insights into guest preferences, bringing opportunities to upsell additional services and enhance guest experience, boosting guest loyalty and repeat business. With these systems, hotels may capitalize on these revenue streams.
Staff Productivity And Communication Issues
Non-adoption of modern hotel management systems inevitably leads to issues relating to staff productivity and internal communication. Traditional hotel management methods often involve cumbersome, manual processes that consume a significant amount of staff time and energy. This time could otherwise be utilized in tasks directly related to guest service and satisfaction. Additionally, the lack of a unified communication platform can lead to information gaps and misunderstandings within the team, negatively influencing the overall operation and guest experience. In contrast, modern hotel management systems can automate many routine tasks, freeing up staff time and enabling them to focus on enhancing guest services.
Lack Of Real-time Insights And Analytics
In the absence of modern hotel management systems, hotels face the challenge of not having real-time insights and analytics at their disposal. These insights are crucial in making informed, timely decisions and in staying ahead of the competition. Traditional methods of data analysis fail to provide real-time data, hindering the hotel's ability to promptly respond to market trends and guest preferences. Such delays in decision making can result in lost revenue and business opportunities. On the contrary, modern hotel management systems offer real-time analytics, enabling hoteliers to make data-driven decisions instantly. They provide valuable insights into guest behavior, occupancy rates, revenue patterns, and market trends, which can significantly enhance operational efficiency and profitability. Therefore, the reluctance to adopt modern hotel management systems can negatively impact a hotel's decision-making prowess, ultimately influencing their market position and profitability.
Customer Expectations And Digital Transformation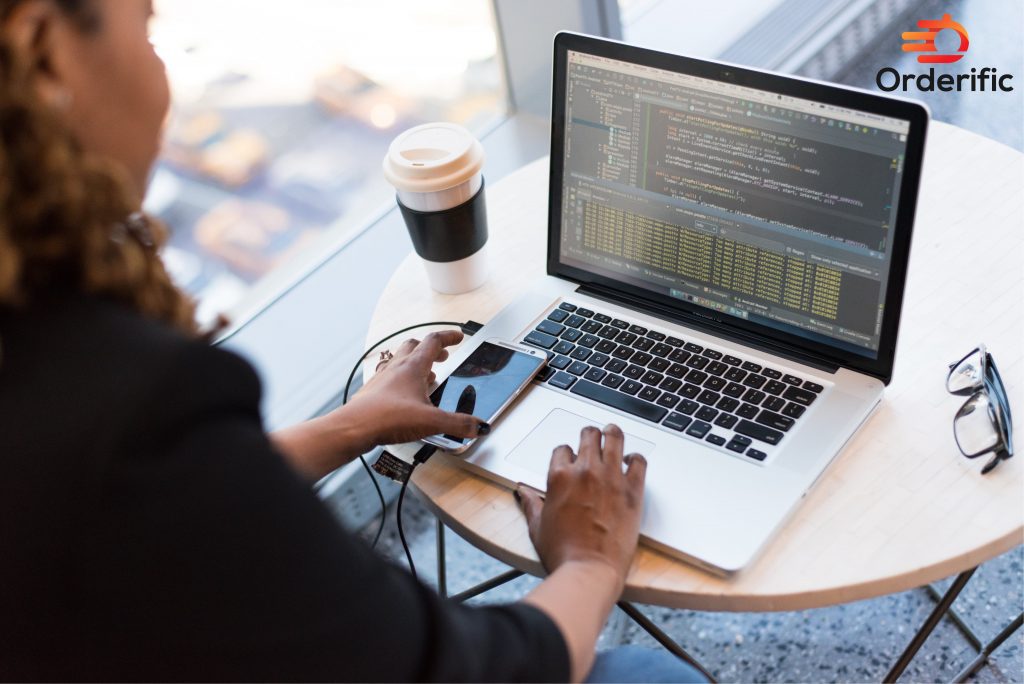 In the age of digital transformation, customer expectations have evolved dramatically. Guests now demand seamless, digital, and personalized experiences from their hotel stays. Without adopting modern hotel management systems, hotels find themselves woefully unprepared to meet these elevated demands. Traditional management methods lack the capabilities to provide the convenience of online booking, mobile check-in/check-out, or personalized recommendations – all of which are becoming increasingly significant in shaping guest experiences. Furthermore, today's customers are more tech-savvy than ever, expecting hotels to match their tech-laden lifestyles. Therefore, refusal to adapt to these digital transformations can lead to a significant perception gap, leaving guests dissatisfied and less likely to return.
Maintenance And Cost Management Challenges
Hotels not adopting modern management systems often encounter issues in maintenance and cost management. Traditional management methods could lead to inefficiencies and higher operational costs in the long run. Without a proper system in place, tracking and scheduling regular maintenance for facilities and rooms can become a manual, time-consuming task, and there's a higher risk of oversight. This could result in unexpected breakdowns, negatively affecting guest experience and satisfaction. Additionally, the lack of a modern cost management system may result in inaccurate budgeting and forecasting, making it hard for hoteliers to optimize their resources effectively. Modern hotel management systems offer automated solutions for maintenance tracking and cost management, thereby significantly reducing manual effort, minimizing errors, and optimizing resource use. Therefore, managing maintenance and costs are two significant challenges for hotels stubbornly sticking to outdated management methods in challenges without hotel software.
Sustainability And Environmental Impact
Environmental sustainability is a growing priority in the hotel industry, and the lack of modern management systems can significantly impede a hotel's ability to reduce its environmental footprint. Traditional methods often involve significant paper usage, energy inefficiencies, and inadequate waste management protocols – all contributing to a larger environmental impact. For instance, manual record-keeping and communication require substantial paper consumption, while ineffective energy management may lead to high power usage.
Modern hotel management systems, however, provide an array of features that support sustainability efforts. These systems allow for paperless operations, efficient energy management, and effective waste management strategies. They can automate energy use in vacant rooms, manage waste production and recycling, and eliminate the need for paper by digitizing records and communication.
Conclusion
In conclusion, the adoption of modern hotel management systems is no longer an option but a necessity in today's rapidly evolving hospitality industry. The reluctance to embrace these systems exposes hotels to a host of challenges, ranging from competitive disadvantages and operational inefficiencies to missed revenue opportunities and sustainability concerns. However, integrating a modern hotel management system can transform these challenges into opportunities, enabling hotels to enhance guest experiences, streamline operations, optimize revenues, and achieve sustainability goals. As the hospitality industry continues to evolve, hotels must adapt to stay competitive, meet customer expectations, and ensure profitable growth.
To navigate these challenges, discover how Orderific can empower your hotel with state-of-the-art hotel management solutions. Schedule a demo with us today to learn how our innovative systems can enhance your operations, guest experience, and overall profitability. Take the first step towards a more efficient and competitive future in the hospitality industry.
FAQs
What problems can software solve for hotels?
Hotel management software can streamline operations, enhance guest experience, optimize revenue, and improve sustainability practices.
Which hotel software is great for the best guest service?
Orderific's hotel management software is optimized for exceptional guest service.
What benefits can hotels expect once they embrace modern management solutions?
Hotels can expect enhanced operational efficiency, improved guest satisfaction, increased revenue, and better sustainability practices.
How can outdated systems impact a hotel's operational efficiency?
Outdated systems can lead to inefficiencies, increased costs, and a decline in guest satisfaction.