Introduction
In the vibrant nightlife of cities like New York and Las Vegas, club and nightclub owners often face challenges with the daunting task of implementing new software to manage their bar inventory and liquor inventory. Successful bars must keep up with the advances in technology to thrive, but the switch often brings a plethora of challenges. This guide is for every bar owner, nightclub owner, and bar manager seeking to understand these hurdles better. From managing the cash flow impacts to ensuring a privacy statement that aligns with social media marketing, we delve into the complexity of nightclub software implementation. This is a crucial social work for the national society of nightclub owners dedicated to offering top-tier service and a wide array of alcoholic beverages to their patrons.
Challenges of Implementing Nightclub Software and Tips on Overcoming Them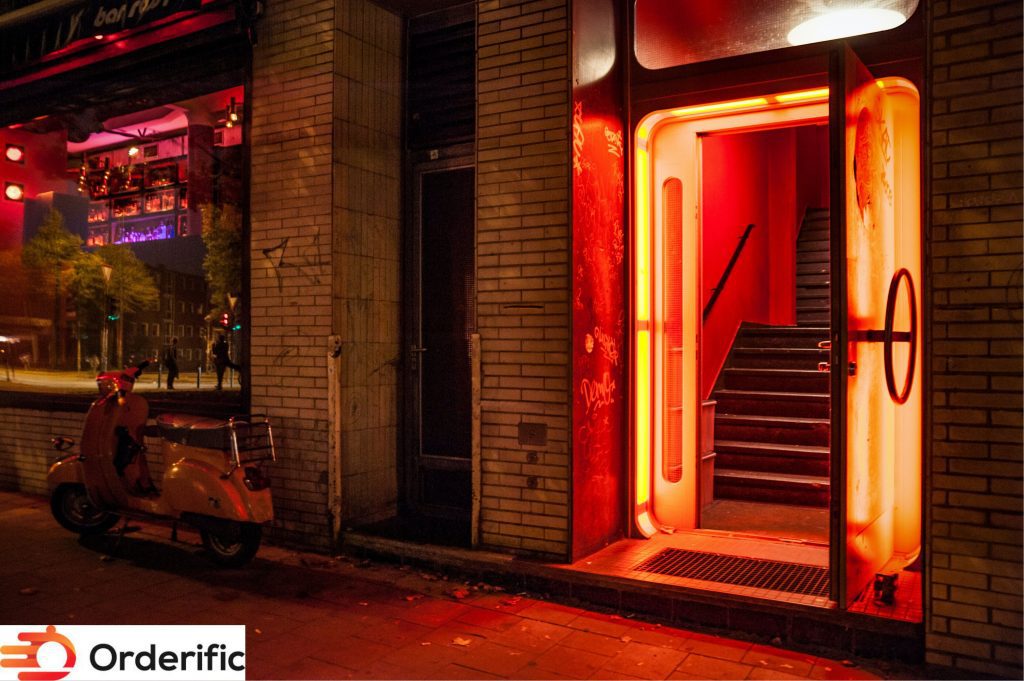 1. High Up-Front Costs
The initial cash outlay for new nightclub software can be daunting for many owners. However, considering it an investment rather than an expense can shift perspectives. This investment could streamline operations, reduce waste, and enhance profitability in the long run, substantially offsetting the upfront costs.
2. Complex Installation
The installation process of new nightclub software can be intricate, primarily if it's not user-friendly. This complexity may result in extended downtime and productivity loss. A well-planned, phased approach to implementation, along with professional training for staff, can significantly ease the transition and minimize disruption.
3. Lack Of Training
Implementing new nightclub software often presents a significant challenge due to insufficient staff training. With unfamiliar interfaces and functionalities, employees might struggle to use the system effectively. To overcome this, it's crucial to incorporate comprehensive training programs, providing staff with the necessary skills and knowledge to operate the new software proficiently.
4. Compatibility Issues
Compatibility issues often arise when integrating new nightclub software with existing systems. Ensuring the new software is compatible with the current infrastructure is crucial to avoid operational disruptions. Engaging with a software provider who offers a comprehensive pre-implementation compatibility analysis can help mitigate potential integration issues.
5. Data Security Concerns
With new software comes the concern of data security. Nightclubs handle sensitive customer information, making them potential targets for cyber threats. To address this, it's vital to choose software that prioritizes safety, including robust encryption measures and a strict privacy policy, ensuring customer information is securely handled and protected.
6. Constant Upgrades
The frequent upgrades that come with new nightclub software can sometimes feel overwhelming. Each upgrade may require additional training and adjustment periods, which can disrupt operations. However, these upgrades often bring improved features and enhanced security that ultimately benefit the business. Seeking software with intuitive upgrades and effective customer support can help ease the transition.
The Benefits of a POS System for Business Owners
1. Increased Efficiency
Implementing a Point of Sale (POS) system in your club or nightclub can significantly boost operational efficiency. By leveraging advanced technology, such as barcode scanning and touch-screen interfaces, the POS system enables speedy and accurate transactions, ensuring a seamless payment experience for your customers. Moreover, with automated inventory tracking, you can effortlessly manage stock levels, receive timely alerts for low inventory, and optimize your ordering process. The real-time data provided by the POS system empowers owners and managers to make data-driven decisions, identify trends, and fine-tune their business strategies. By streamlining daily operations and reducing the risk of human errors, the POS system saves valuable time and resources, allowing you to focus on providing an exceptional customer experience and driving business growth.
2. Improved Customer Service
A point-of-sale (POS) system revolutionizes the customer service experience in nightclubs by enabling faster transactions and delivering personalized service. This cutting-edge technology empowers staff to serve customers swiftly and proficiently, enhancing customer satisfaction. By tracking customer preferences and behavior, the POS system allows for a more personalized and engaging customer experience. Staff can tailor recommendations and promotions based on individual preferences, creating a unique and memorable experience for each nightclub-goer. With its advanced features and seamless integration, the POS system truly elevates the customer service experience in nightclubs to new heights.
3. Valuable Business Insights
A point of sale (POS) system is a powerful tool that not only collects and analyzes data but also provides valuable insights into sales trends, customer behavior, and inventory management. With this information, decision-makers can make informed choices, identify growth opportunities, and optimize operations to enhance the profitability and overall success of the nightclub. By harnessing the data-driven capabilities of a POS system, the nightclub can gain a competitive edge and stay ahead in the ever-evolving market.
4. Reduced Costs
Implementing a reliable POS system in your nightclub can have a multitude of benefits that go beyond just cost reduction. Not only does it streamline operations and minimize the risk of costly human errors, it also offers automated inventory tracking, ensuring efficient management of perishable goods and avoiding unnecessary waste due to over-ordering or loss. With its user-friendly interface and comprehensive reporting capabilities, a POS system is a precious and cost-effective solution for optimizing your business operations and maximizing profitability.
Conclusion
Adopting new nightclub software may present a series of challenges, from high upfront costs to data security concerns. However, with thoughtful planning, comprehensive staff training, and the appropriate support, these hurdles can be successfully navigated. Implementing a Point of Sale (POS) system can bring significant benefits to your nightclub, including increased operational efficiency, enhanced customer service, valuable business insights, and reduced costs. These advantages can significantly outweigh the initial challenges, making the transition a worthwhile investment. To learn more about how a POS system can revolutionize your nightclub operations, contact Orderific today to schedule a demo.
FAQs
What are the common obstacles faced when transitioning to new nightclub software systems?
Common obstacles include high upfront costs, complex installation, lack of training, compatibility issues, data security concerns, and frequent upgrades.
How can I ensure a smooth and efficient integration of new software without disrupting nightclub operations?
Ensure a smooth software transition by developing a detailed implementation plan, scheduling adequate training sessions, and choosing compatible software.
What steps can I take to overcome resistance to change among nightclub staff during software implementation?
Provide comprehensive training, engage staff in the transition process, and emphasize the benefits of the new software.
Are there specific security concerns related to implementing new software in the nightlife industry?
Yes, especially concerns related to customer data privacy and protection against cyber threats.
What strategies can help minimize downtime and optimize performance during the software adoption process?
Strategies include thorough planning, phased implementation, regular staff training, and ongoing technical support.