Introduction
In the intensely competitive business landscape, a robust customer loyalty program can be the game-changer that distinguishes your brand from the crowd. It's the secret ingredient to building brand loyalty, ensuring customer retention, and creating a memorable customer experience. With Orderific, we aim to revolutionize your cafe's customer service, fostering loyal customers eager to return. Our mission is to increase customer loyalty, transform the occasional new customer into a repeat customer, and ultimately boost your customer's lifetime value. Orderific's loyalty programs are built on customer feedback and data, helping us better understand customer satisfaction and engagement and reduce customer churn. Are you ready to embark on the journey of building customer loyalty with us? Let's dive into the significance of a customer loyalty program and how Orderific can help ensure your customer success.
How To Build Customer Loyalty
1. Adopt A Multi-Channel Customer Service System.
A multi-channel customer service system is no longer a luxury but a necessity in today's digital age. This involves integrating various communication platforms like email, social media, live chat, and telephone to provide seamless customer support. This system is paramount in enhancing the customer experience, ensuring they can connect with your business through their preferred channel at their convenience. With Orderific, you can effortlessly adopt a multi-channel system that aligns with your cafe's operations. Our platform allows swift communication, fosters real-time engagement, and provides immediate solutions to customer queries. It caters to the diverse needs of your customers, making your business accessible and responsive.
This system, therefore, not only improves the efficiency of your customer service but also heightens customer satisfaction. The convenience and personalization offered by a multi-channel system also significantly contribute to fostering customer loyalty. When customers know they can rely on your business for consistent and efficient support, they are more likely to become repeat customers and customer retention rates will soar. So, if you want to elevate your cafe's success, adopting a multi-channel customer service system with Orderific will be a strategic move.
2. Provide Exceptional Customer Service.
Providing exceptional customer service is pivotal in building customer loyalty. It's about going the extra mile to delight your customers, meet their needs, and exceed their expectations at every interaction. Orderific can be a significant catalyst in this process. Our platform is designed to streamline your cafe's operations, enhancing the efficiency and effectiveness of your customer service. Every customer interaction is an opportunity to demonstrate your commitment to customer satisfaction. Whether it's attentively listening to customer issues, promptly addressing their concerns, or appreciating their feedback, Orderific ensures that you make the most of these opportunities.
We offer tools to help you respond swiftly to customer inquiries and provide personalized solutions. Our intuitive interface lets your staff handle customer interactions quickly and proficiently, fostering positive customer experiences. The impact of extraordinary customer service on customer loyalty is profound. Satisfied customers will likely return to your cafe, recommend your business to others, and share positive experiences on social media. With Orderific, you can make every interaction count, nurture customer relationships, and build a loyal customer base.
3. Focus On The Customer, Not The Competition.
Instead of obsessing over your competitors, turn your attention to your customers – they are the heart of your business. By focusing on their needs, preferences, and feedback, you can craft a customer experience tailored to them, making them feel valued and appreciated. Orderific facilitates this customer-centric approach through its specialized features and tools. Our platform provides valuable insights into customer behavior and preferences, allowing you to personalize offers and services according to customer profiles. This level of personalization enhances the customer experience and fosters a stronger connection between your cafe and your customers.
Furthermore, Orderific makes gathering and analyzing customer feedback easy, helping you continuously improve your services and offerings. Remember, a loyal customer is worth more than a new customer. By focusing on the customer instead of the competition, you can foster long-term loyalty and create customers who return time and again and become advocates for your cafe. This customer-centric strategy is a surefire way to differentiate your brand, achieve customer retention, and drive your cafe's success.
4. Be Consistent.
Consistency is critical when it comes to building customer loyalty. Customers value predictability and reliability in a business, and meeting these expectations can significantly enhance their loyalty. With Orderific, ensuring consistency across all customer touchpoints is straightforward. Our platform provides a unified system that coordinates your cafe's operations, ensuring that your customer service, product quality, and brand message remain consistent, regardless of the interaction channel. This consistency fosters trust, as customers can rely on your cafe to deliver a high-quality experience whenever they engage with your brand.
Additionally, Orderific's analytics tools provide valuable data to monitor and maintain the quality of your services regularly. By consistently meeting and exceeding customer expectations, you can cultivate a loyal customer base that contributes significantly to your cafe's success. Remember, a consistent customer experience can turn occasional customers into regular ones and regular customers into brand advocates.
5. Build Credibility Through Meaningful Customer Interactions.
Building credibility through meaningful customer interactions is integral to crafting a successful customer loyalty program. In an era where customers value authenticity and personal connection, engaging with them in ways that reflect your brand's personality and values is essential. Orderific's platform aids in creating these valuable interactions by offering tools to personalize communication based on individual customer profiles. Our system allows you to send tailored messages, special offers, and personalized greetings, significantly enhancing the customer experience and fostering a sense of connection and loyalty. Furthermore, Orderific also provides an efficient mechanism for handling customer feedback. We understand that every customer's opinion matters. Therefore, our platform ensures all input is acknowledged and responded to promptly, enhancing customer satisfaction and trust. By leveraging Orderific's tools to create meaningful interactions, you can build credibility, foster a loyal customer base, and propel your cafe's success to new heights.
6. Deliver Added Value.
Delivering added value to your customers can significantly enhance customer loyalty. Going beyond the basic service or product quality standards and providing your customers with something extra can make them feel valued and appreciated. This could range from personalized recommendations based on their purchase history to special discounts on their favorite items. Orderific can help you achieve this with ease. Our platform's advanced analytics tools allow you to identify customer behavior and preferences trends, enabling you to customize your offerings and services accordingly.
Additionally, Orderific allows you to set up a rewards program where customers can earn points for every purchase they make at your cafe. These points can be redeemed for discounts, free items, and other rewards, further incentivizing repeat business. You can deepen customer relationships, encourage repeat business, and build a robust customer loyalty program by delivering added value and exceeding customer expectations. Remember, when customers perceive that they are getting more than what they're paying for, they are likelier to become loyal customers. With Orderific, you can seamlessly integrate added value into your operations, ensuring a positive customer experience and fostering loyalty.
7. Share Positive Customer Experiences.
Sharing positive customer experiences is a powerful strategy for building customer loyalty. When customers share their delightful encounters with your café, it not only elevates your brand image but can also inspire others to try your services. Orderific provides the perfect platform for this. Our system allows your customers to easily share their experiences on social media, thereby amplifying the reach of these positive narratives. This also serves as a powerful form of word-of-mouth marketing, attracting new customers and fostering a community around your café. Seeing others vouch for your services enhances trust in your brand and motivates new customers to try out your café, possibly leading to future loyalty. Furthermore, acknowledging and sharing these positive experiences shows appreciation for your customers, making them feel valued and reinforcing their loyalty. So, let your customers be your brand ambassadors, and let Orderific facilitate this journey to bolster your customer loyalty program.
8. Reward Your Customers.
Rewarding your customers is a strategic move that can significantly bolster your customer loyalty program. The idea is simple — the more your customers engage with your café, the more they should be rewarded. This can be achieved by implementing a points-based system, where customers accrue points with each purchase that can be redeemed for special offers or perks. Such a loyalty program can foster a sense of belonging and appreciation among your customers, motivating them to return. Orderific's platform makes it easy to implement such a reward system, allowing you to customize it to suit your café's needs and your customers' preferences. Our system is also equipped to handle the logistics of the program, ensuring seamless tracking and redemption of points.
This hands-on recognition of your customers' patronage can significantly enhance their loyalty, making them feel valued and appreciated. It can also drive positive customer behavior, incentivizing repeat visits and increasing customer spend. Remember, a well-structured rewards program can turn your customers into brand advocates, boosting your customer retention rates. With Orderific's intuitive and customizable tools, you can craft a rewarding system that resonates with your customers and propels your café's success.
What Is A Customer Loyalty Program?
A customer loyalty program is a structured marketing strategy designed to encourage customers to continue to shop at or use the services of a business associated with each program. These programs cover a wide array of strategies, ranging from reward systems, coupons, and discounts, to member advantages, and they are aimed primarily at allowing businesses to retain existing customers by incentivizing repeat purchases.
Understanding Customer Loyalty Programs
Customer loyalty programs are based on the concept of customer retention, which is the practice of implementing certain activities and actions to increase the number of repeat customers and increase the profitability of each existing customer. Customer retention starts with the first contact an organization has with a customer and continues throughout the entire lifetime of the relationship. Understanding the nature of customer retention and its significant impact on a company's bottom line is the first step toward crafting a successful loyalty program.
Customer loyalty is far more than just a buzzword. It is an essential component of successful businesses, and the stats prove it. Loyal customers are five times as likely to repurchase, five times as likely to forgive, four times as likely to refer, and seven times as likely to try a new offering. The value of a loyal customer cannot be overstated. When implemented correctly, a customer loyalty program can not only increase customer retention but also boost customer engagement, improve customer data collection, and enhance your brand's reputation.
The Importance Of Customer Service In Loyalty Programs
Customer service plays a crucial role in building customer loyalty. It serves as a touchpoint where customers interact with a brand, which can significantly influence their perception of a brand and their likelihood to remain loyal customers. Quality customer service can thus be an effective tool for a loyalty program. It has the potential to contribute to customer retention, as happy customers are more likely to return and make repeat purchases.
High-quality customer service can also contribute to improving the customer experience, another critical component of a customer loyalty program. A positive customer experience can increase customer satisfaction, another significant driver of loyalty. Satisfied customers are more likely to become repeat customers and recommend your business to others. A customer loyalty program that prioritizes customer service and customer experience is therefore more likely to be successful.
Strategies For Building Customer Loyalty
Building customer loyalty requires a combination of strategies that focus on creating a positive customer experience, providing excellent customer service, and rewarding customers for their patronage. Among these strategies, a rewards program stands out as one of the most effective ways to build loyalty. Rewards programs incentivize repeat purchases by offering customers points, discounts, or special deals for repeat business.
Another effective strategy for building loyalty is through personalized customer service. By providing tailored service that meets individual needs and preferences, businesses can create a connection with their customers, enhancing the likelihood of them becoming loyal customers. Personalized customer service also contributes to a positive customer experience, further driving customer loyalty.
Leveraging Customer Feedback And Data In Loyalty Programs
Customer feedback and data are invaluable resources in crafting a successful customer loyalty program. Customer feedback provides insights into how customers perceive a brand and its offerings, which can guide improvements and enhancements. Incorporating customer feedback into a loyalty program not only demonstrates a brand's commitment to customer satisfaction but also contributes to improving the customer experience, ultimately driving loyalty.
Similarly, customer data can be leveraged to personalize the customer experience further. By analyzing customer behavior and preferences, businesses can offer personalized deals and services, enhancing the customer experience and fostering brand loyalty. Furthermore, customer data can be used to identify potential issues and opportunities, helping businesses to be proactive in their customer retention efforts and to customize their loyalty programs to better meet their customers' needs.
The Role Of Net Promoter Score In Loyalty Programs
The Net Promoter Score (NPS) is a crucial metric in understanding customer loyalty. It measures the willingness of customers to recommend a company's products or services to others. A high NPS indicates that a company has earned the loyalty of its customers, while a low NPS might suggest that improvements are needed. By tracking the NPS, businesses can gauge the success of their customer loyalty programs and make necessary adjustments to enhance customer satisfaction and retention.
The Impact Of Customer Loyalty On Customer Lifetime Value
Customer loyalty has a direct impact on customer lifetime value (CLV), a prediction of the net profit attributed to the entire future relationship with a customer. Loyal customers are more likely to make repeat purchases over an extended period, increasing the CLV. A successful customer loyalty program can therefore contribute significantly to a business's profitability by boosting the CLV of its customers.
The Balance Between Customer Acquisition And Retention In Loyalty Programs
While acquiring new customers is important for business growth, retaining existing customers is often more cost-effective and profitable. Loyal customers not only make repeat purchases but are also more likely to try new offerings and recommend a brand to others. A successful customer loyalty program should therefore focus not only on attracting new customers but
What Are The Benefits Of A Customer Loyalty Program?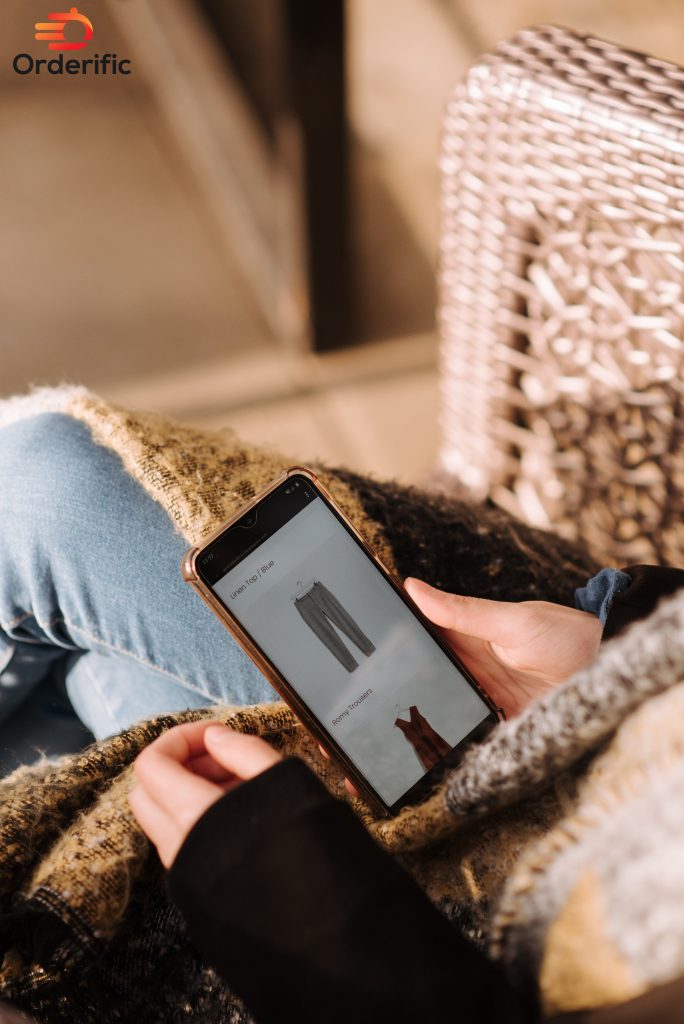 1. Better Customer Retention
A customer loyalty program significantly enhances customer retention. It incentivizes repeat business by offering rewards or benefits to regular customers. This encourages customers to continue engaging with a brand, leading to increased retention. Customer retention is not only cost-effective but also boosts profitability. Keeping an existing customer can cost up to five times less than acquiring a new one. Furthermore, retention has a direct impact on customer lifetime value (CLV), as loyal customers are more likely to make repeated purchases over a longer period. This increases the net profit a business can expect from a long-term customer relationship. Notably, a mere 5% increase in customer retention can lead to a profitability increase of 25% to 95%. Therefore, a well-crafted customer loyalty program can bolster customer retention rates, leading to increased profitability and a healthier bottom line.
2. More Customer Referrals
A robust customer loyalty program can encourage more customer referrals, a highly effective form of word-of-mouth marketing. When customers are satisfied with their experiences and feel valued by a brand, they are more inclined to recommend it to others. Each referral can lead to a new potential customer, expanding your customer base without significant marketing expenditure. The key to this lies in the experiential reward system: when customers are rewarded for their loyalty, they are more likely to speak positively about their experiences. This not only enhances your brand image but also fosters trust among prospective customers. A loyalty program that includes a referral reward system can turbocharge this process. For instance, offering points or discounts to customers who refer your brand to their friends can incentivize referrals. So, by fostering customer loyalty, you're also indirectly facilitating business growth through customer referrals.
3. Cost-Efficacy
A customer loyalty program is a cost-effective strategy that can increase the profitability of your business. It leverages existing customer relationships, focusing on retaining loyal customers rather than spending excessive resources on acquiring new ones. Traditional marketing techniques can be expensive and may not yield the desired results. In contrast, a loyalty program requires an initial investment to set up, but the subsequent costs are minimal as it revolves around satisfying and rewarding existing customers. Additionally, these programs help businesses understand their customers better, enabling more targeted and thus, more cost-effective marketing campaigns. Therefore, the cost advantage is a significant benefit of a customer loyalty program, making it a worthwhile investment for businesses of all sizes.
4. User-Generated Content And Reviews
A customer loyalty program can significantly boost user-generated content and reviews. When customers are actively engaged with a brand, they are more likely to share their experiences on social media or review platforms. This user-generated content can be a powerful marketing tool, providing authentic and relatable testimonials that can attract new customers. Moreover, positive reviews can enhance a brand's reputation and trustworthiness. For instance, a customer who frequently earns and redeems points may share their excitement and satisfaction online, attracting others to the program and your brand. Therefore, a well-structured customer loyalty program not only cultivates loyalty among existing customers but also indirectly markets your brand to potential customers through user-generated content and positive reviews.
How To Create A Customer Loyalty Program
1. Choose A Great Name.
Choosing the right name for your customer loyalty program is crucial. It should be catchy, memorable, and reflective of your brand's identity and values. Remember, the name of your program is the first interaction your customers will have with it. Therefore, it should encapsulate the essence of the program and the benefits it offers. Consider using creative, meaningful names that resonate with your customers and engender a sense of belonging and exclusivity. For example, instead of naming it "Brand X Loyalty Program," try something more engaging like "Brand X Insiders" or "Brand X Rewards Club". This can significantly enhance the program's appeal, potentially driving higher enrollment and engagement rates. Also, ensure the name is aligned with your brand's tone and voice. After all, the name is not only a representation of the program but an extension of your brand.
2. Create A Deeper Meaning.
Creating a deeper meaning behind your customer loyalty program can significantly enhance its effectiveness. This entails designing a program that resonates with your customer's values and lifestyles, fostering a deeper connection with your brand. Think about what motivates your customers beyond just discounts or rewards. Maybe it's sustainability, supporting local businesses, or charitable efforts. For instance, a cafe can craft a loyalty program that not only offers free coffee but also plants a tree for every ten cups sold. This aligns with a greater purpose, encouraging customers to participate not just for the rewards, but also to contribute to a cause they care about. Such a program can boost customer loyalty while also enhancing your brand image, demonstrating your commitment to making a positive impact. Therefore, a successful customer loyalty program should not just be about transactions, but about building meaningful relationships with your customers.
3. Reward A Variety Of Customer Actions.
Your customer loyalty program should not solely focus on rewarding purchases. Consider incentivizing a variety of customer actions that contribute to your business and brand. For example, you could reward customers for referring friends, sharing posts on social media, writing reviews, or completing surveys. This approach encourages diverse customer engagement, which can positively influence not only sales but also customer experience and brand awareness. For instance, a referral rewards system might lead to new customers, while incentivizing social media shares can increase your brand's visibility online, both of which enhance your business's growth. Moreover, rewarding actions like reviews or survey completions provide you with valuable customer feedback, which can be leveraged to improve your products, services, and overall customer experience. Thus, diversifying the actions you reward through your loyalty program can lead to a more engaged customer base, valuable customer insights, and increased brand exposure.
4. Offer A Variety Of Rewards.
Offering a variety of rewards within your loyalty programs is a critical factor in retaining customer interest and participation. Customers are driven by different motivations and preferences, so a one-size-fits-all approach may not yield the desired results. Consider incorporating a mix of rewards such as discounts, free products, early access to new releases, unique experiences, or exclusive events. The key is to provide rewards that genuinely value and celebrate your customers. Discounted products or services can be an immediate and tangible reward, while exclusive experiences or events can create unforgettable memories, fostering a deeper connection with your brand.
Additionally, personalized rewards based on customer data can significantly enhance the customer experience, driving further loyalty. An exclusive reward to a coffee lover, for example, could be a masterclass in coffee brewing. This approach not only keeps the program exciting and attractive but also speaks directly to individual customers, acknowledging their unique tastes and preferences. Remember, the goal is to make customers feel appreciated and special, strengthening their loyalty to your brand.
5. Make "Points" Valuable.
Making the points system within your customer loyalty program valuable is critical for its success. The points should not only be easy to earn but also offer rewards that are attractive to your customers. Consider defining a clear relationship between the points and the rewards: the greater the points accumulated, the higher the value of the reward. This approach can create a sense of progression and achievement, incentivizing customers to earn more points. Additionally, provides a multitude of ways for customers to earn points such as through purchases, referrals, reviews, or social media engagement. This not only diversifies customer interaction but also increases opportunities for customers to participate in the program.
However, it's crucial to ensure that the points remain redeemable and valuable over time to prevent customer frustration or disillusionment. Regularly update your rewards catalog and ensure it caters to different customer preferences and demographics. Remember, the ultimate goal is to keep customers engaged, satisfied, and loyal to your brand. A valuable and well-structured points system can significantly contribute to this goal, driving customer retention and business growth.
6. Structure Non-Monetary Benefits Around Your Customers' Values.
Your loyalty program can also offer non-monetary benefits that resonate with your customers' values or lifestyles. This could include exclusive access to new products, priority customer service, or invites to special events. These non-monetary rewards provide a unique customer experience beyond just transactional interactions. For example, if your customers value sustainability, consider offering rewards like a reusable shopping bag, or if they're fitness enthusiasts, you could offer a free fitness class. Alternatively, you could incorporate gamification elements, such as badges or leaderboards, to make the loyalty program more engaging and fun. The key is to align these benefits with your customers' preferences and values, fostering a sense of community and shared purpose that enhances customer loyalty. Understanding what your customers value and tailoring non-monetary benefits to reflect these values can significantly increase the effectiveness and appeal of your loyalty program.
7. Provide Multiple Opportunities For Customers To Enroll.
Enrollment in your customer loyalty program should be as simple and accessible as possible. Provide numerous touchpoints for customers to join, both in-store and online. For instance, customers can sign up at the point of sale, through your website, on social media platforms, or via an email newsletter. Leverage all customer interaction points to advertise your loyalty program, making sure that the benefits and enrollment process are clear and compelling. Incentivize sign-ups with an instant reward or bonus points to encourage immediate enrollment. Remember, a high enrollment rate is crucial for a successful loyalty program, so make the process easy, attractive, and accessible to your customers.
8. Explore Partnerships To Provide Even More Compelling Offers.
Exploring partnerships can significantly enhance the allure and value of your customer loyalty program. This involves collaborating with other businesses that align with your brand and customer values to provide more varied and exciting rewards. For example, a cafe could partner with a local bakery or bookstore, allowing customers to redeem points or enjoy benefits across multiple businesses. These partnerships can take your loyalty program to the next level by offering customers a broader range of experiences and rewards, thus increasing their engagement and loyalty. Moreover, partnerships can facilitate mutual customer base expansion as each business introduces its loyal customers to the partner brand.
This strategy amplifies the reach and impact of your loyalty program, simultaneously boosting customer satisfaction and business growth. However, it's crucial to carefully select partners that reflect your brand image and ethos to maintain brand integrity and consistency. So, by forming strategic partnerships, you can significantly enrich your customer loyalty program, thereby driving customer retention and promoting business expansion.
9. Make It A Game.
Incorporating elements of gamification into your customer loyalty program can significantly boost customer engagement and enjoyment. Gamification involves leveraging the fun and competitive elements of games to motivate customer behavior. For example, you could introduce a leaderboard where customers earn badges or ranks based on their points and activity. Or, create challenges or quests where customers earn bonus points for completing specific actions within a set timeframe. These features can make participation more exciting, encouraging customers to interact more frequently and enthusiastically with your business. The sense of competition and achievement can also foster a stronger emotional connection with your brand, increasing customer retention. Ultimately, creating a gamified loyalty program can lead to a more active and loyal customer base, enhancing your business's success. Therefore, while designing your loyalty program, consider how you can make it not just rewarding, but also fun and engaging for your customers.
Customer Loyalty Programs For Small Business
1. Punch Cards
Punch cards are a traditional yet effective customer loyalty program for small businesses. These cards typically involve customers earning a "punch" or stamp for every purchase or specified amount spent. Once the card is fully stamped, it can be redeemed for a free product or a significant discount. This type of program can be incredibly effective for businesses like cafes or bakeries, where customers frequently make small purchases. Punch cards are simple to understand and use, creating a clear incentive for customers to return and make repeat purchases. Importantly, they also provide a tangible representation of their progress towards earning a reward, which can be an excellent motivator.
However, to maximize the effectiveness of a punch card loyalty program, it's crucial to ensure the reward is enticing enough to motivate customers to complete their cards. By consistently offering valuable rewards, your punch card system can help foster customer loyalty and encourage repeat business.
2. Opt-In Email
The Opt-In Email program is an effective loyalty strategy that capitalizes on the power of digital communication. Customers who opt into this program receive exclusive access to special offers, discounts, or events directly through their email. This strategy not only incentivizes repeat purchases but also keeps your brand at the forefront of customers' minds. Crucially, it allows for personalized communication, where you can tailor your offers to individual customer preferences, significantly enhancing the customer experience and fostering loyalty. Moreover, with an opt-in system, you ensure that your communications are reaching customers who are genuinely interested in your brand, increasing engagement rates. However, it's crucial to strike a balance in your email frequency to maintain customer interest without overwhelming them. By leveraging the reach and personalization capabilities of email, the Opt-In Email program can be a powerful tool for improving customer retention and loyalty.
3. Free Trials
Offering free trials is a potent strategy to foster customer loyalty, especially for businesses with services or subscription-based products. This approach allows customers to experience the benefits of your product or service without any initial monetary commitment, often leading to increased trust and satisfaction. When customers are given an opportunity to try out a product first, they are more likely to continue using it if they derive value from it. Furthermore, it provides an avenue to showcase the strengths and unique features of your offering, setting you apart from the competition. However, ensure that the transition from a free trial to a paid subscription is seamless and transparent to maintain customer trust. Overall, free trials can be a compelling customer retention strategy, enticing new users and converting them into loyal customers.
4. Partner Programs
Partner programs can take your customer loyalty program to new heights by offering enriched experiences and rewards. Through strategic alliances with businesses that align with your brand ethos, your customers can enjoy benefits across multiple touchpoints, fostering a culture of loyalty and engagement. Such partnerships not only provide a more varied reward system but also facilitate customer base expansion, promoting mutual growth. A local cafe, for example, might partner with a neighboring bookstore, allowing customers to use their loyalty points in either venue. This strategy diversifies the customer experience and amplifies brand reach. However, selecting partners that truly reflect your brand is vital to maintaining brand integrity. Leveraging partner programs can significantly augment your loyalty program, driving customer retention and business expansion.
5. Referral Programs
Referral programs work by incentivizing existing customers to introduce new customers to your business. This not only enhances customer loyalty but also attracts new customers, thereby expanding your customer base. It's a win-win strategy – existing customers get rewarded for successful referrals, while new customers are introduced to your brand.
6. Points Systems
Points systems are a popular form of customer loyalty program where customers accumulate points with each transaction. These points can be redeemed for discounts, exclusive products, or other rewards. This encourages repeat purchases, thereby enhancing customer retention and fostering loyalty.
7. Loyalty Discounts
Loyalty discounts are a straightforward but effective way to enhance customer loyalty. By rewarding customers with exclusive discounts based on their repeat business or membership duration, you empower them to feel valued and incentivized to continue patronizing your brand. This simple strategy can significantly enhance customer retention and foster long-term loyalty.
8. VIP Memberships
VIP memberships offer an exclusive tier of benefits to your most loyal customers. These memberships create a sense of belonging and exclusivity, enhancing customer loyalty. They can include perks such as early access to new products, special discounts, or first-class customer service. By treating your loyal customers as VIPs, you further deepen their connection to your brand.
9. Mission-Driven Programs
Mission-driven programs align customer loyalty with a shared purpose or cause. By participating, customers not only receive rewards but also contribute to a mission they believe in. This could involve donations to a charity, supporting eco-friendly initiatives, or empowering local communities. It deepens customer connections and promotes brand loyalty through shared values.
10. Community Programs
Community programs are an effective way to boost customer loyalty by fostering a sense of belonging and shared purpose. By hosting community events or forming local initiatives, your brand can create meaningful connections with customers. This strengthens your brand loyalty and encourages ongoing customer engagement.
Conclusion
In summary, implementing a successful customer loyalty program requires an insightful understanding of your customers. Strategic decision-making, and creative reward systems. Programs such as punch cards, opt-in emails, free trials, partner programs, referral systems, points systems, loyalty discounts, VIP memberships, mission-driven schemes, and community initiatives each offer unique avenues to foster customer loyalty and retention. The key lies in tailoring these programs to align with your customer's values and preferences. Thereby enhancing their overall experience and satisfaction. As we navigate the increasingly competitive business landscape, building robust customer loyalty is paramount for sustained business growth and success.
Orderific offers innovative solutions to help businesses craft effective loyalty programs, providing the tools and insights needed to enhance customer retention. If you're looking to elevate your customer loyalty program, we invite you to schedule a demo with Orderific. Explore how our cutting-edge technology can empower your business to create engaging, rewarding, and impactful loyalty programs that resonate with your customers and drive business success.
FAQs
What are the key benefits of using Orderific's loyalty programs for cafe owners and customers?
Orderific's loyalty programs enhance customer retention and drive business growth by providing personalized rewards and an engaging customer experience.
How can cafes tailor customer loyalty programs to suit their unique needs and customer base?
Cafes can tailor loyalty programs by understanding customer preferences, personalizing rewards, and creating engaging experiences.
Are there specific features in Orderific that enhance the effectiveness of loyalty programs?
Yes, Orderific includes features like customer segmentation, personalization tools, and real-time analytics that enhance loyalty programs.
What steps should cafes take to launch and manage successful customer loyalty programs using Orderific?
Cafes should identify customer preferences, design a tailored loyalty program, utilize Orderific's features, and periodically analyze and adjust the program for success.