In the digital era, customer satisfaction is no longer just face-to-face interaction. The software has revolutionized how businesses interact with their customers, paving the way for enhanced experiences. Imagine a world where customer feedback is instant and managing reviews becomes effortless. Picture an environment where insight into customer sentiment is just a click away and handling negative reviews is a breeze. This is the reality of today's customer service landscape. Businesses harness the power of software tools to optimize their customer journey, track satisfaction metrics, and analyze feedback. This, in turn, fosters customer loyalty, boosts positive reviews, and keeps businesses on top of their game. Dive in with us as we explore the critical role of software in enhancing customer satisfaction.
Understanding Customer Needs and Preferences
The inception of customer satisfaction lies in understanding their needs and preferences. The software aids immensely in this process. Picture the ease of a bar owner utilizing a bar POS system, instantly tracking their customer's preferences. They can identify which drinks are often ordered or which dishes get rave reviews. Imagine the capability of recognizing the favorite features of your fitness club members through gym management software. It unveils what their hearts truly desire: more yoga sessions or improved weightlifting equipment.
But it's not just about meeting needs—it's about exceeding expectations. An effective club management system goes beyond providing satisfactory services to club members. It creates memorable experiences, like well-coordinated event management or exclusive VIP tables that leave members feeling cherished and valued. Club automation sends personalized messages with a button, fostering more robust member engagement.
And when the software solution can process payment, transactions become seamless. The convenience leaves a satisfied customer eager to leave a positive review. The software's intuitive nature doesn't stop at merely listening—it learns. It understands visitor behavior, ensuring your nightclub or sports club always meets customer expectations.
This harmony between software and customer satisfaction is a dance that modern businesses must master. It's about creating a symphony of satisfaction, where every note plays a role in the melody of success.
Improved Communication and Engagement
Software has transformed the way businesses communicate and engage with their customers. Have you ever noticed how club members feel when they receive personalized messages from the club management system? Their faces light up. They feel seen, heard, and cherished. This is no accident. It results from impeccable customer service performance, made possible by software.
You've probably heard about Google Reviews. They're instrumental in shaping a business's reputation. Now, imagine the ease brought by software that manages these reviews, responding to positive feedback with grace and handling negative reviews with tact. This not only maintains customer loyalty but also attracts potential customers.
Then, there's the customer feedback analysis. This powerful tool gives businesses an inside look into the psyche of their customers, understanding their needs, complaints, and expectations. It's like having a crystal ball that reveals the key to customer satisfaction.
And let's remember the satisfaction ratings. These simple numbers, made accessible by software, provide a clear picture of where the business stands in the eyes of the customer. High satisfaction ratings are a badge of honor, a testament to excellent customer service and a satisfied customer base.
Lastly, we have the customer review sites. These platforms, moderated by software, allow customers to voice their thoughts, reviews, and complaints. Every positive or negative review is a step towards understanding the customer better. It's a journey that leads to improved customer satisfaction, one review at a time.
Streamlined Issue Resolution
Software is not just an instrument; it's an ally in handling customer complaints and resolving issues. Imagine a disgruntled gym member unhappy with the membership management. Now, picture the same scenario resolved swiftly, thanks to a robust gym management software. The customer's frown quickly morphs into a smile, their negative feedback replaced with positive reviews.
Indeed, robust software can turn customer complaints into opportunities. It digs deep, sourcing valuable feedback from the negative reviews. The software then effortlessly navigates the customer journey, pinpointing unmet expectations. It's like a guiding light, illuminating the path toward improved customer satisfaction.
Consider the club owner needing help with inventory management. The software steps in, transforming the complex into the manageable. As the club's inventory aligns with customer needs, satisfaction ratings soar. The result? A club bursting with satisfied customers and excellent customer service.
The software's role continues. It facilitates effective communication between the business and the customer, ensuring every customer service performance review is considered. A negative customer review is transformed into a learning experience, guiding the business towards excellent customer service.
In essence, software streamlines issue resolution. It's the silent partner every business needs, turning unhappy customers into satisfied ones, one issue at a time. It's the key to unlocking the door to customer satisfaction, where every resolved issue sings a melody of success.
Personalized Marketing and Sales Efforts
The software creates a dynamic platform for businesses to devise personalized marketing and sales strategies, boosting customer satisfaction. Imagine a nightclub owner possessing the power to tailor marketing efforts to individual tastes. This becomes possible through intelligent software tracking visitor behavior. This technology identifies patterns, such as favorite drinks or preferred VIP tables, optimizing relevant advertisements.
A fitness studio owner can use software to craft personalized promotions. Whether discounting yoga sessions or offering free trials for weightlifting, the software makes it happen. Member engagement soars as marketing targets their unique needs.
The power of personalized marketing extends to the digital realm, too. Software solutions can track the online behavior of club members. This includes their interaction with social media posts or reaction to email newsletters. Such insights enable businesses to refine their online marketing tools, hitting the right notes with their audience.
Meanwhile, sales efforts also become streamlined. A bar owner can seamlessly manage bar tabs with software tools. Faster transactions mean happier customers, more positive reviews, and increased customer retention.
Furthermore, the software can facilitate timely responses to online reviews. Each review, positive or negative, serves as a valuable feedback. It's a pulse check on customer sentiment, guiding businesses to meet customer expectations better.
Essentially, the software empowers businesses to personalize each customer's sales and marketing journey. It's the secret ingredient to a satisfied customer who feels valued, heard, and catered to, resulting in improved customer loyalty and rave reviews. Software, thus, is the champion in magnifying customer satisfaction through personalized marketing and sales efforts.
Enhanced Customer Loyalty and Retention
The journey to enhanced customer loyalty and retention is a dance, with software playing the lead role. Picture a nightclub bustling with life. The atmosphere is electric, the music pulsating. Within this vibrant scene, the club management software quietly works its magic. Every ticket sold, every VIP table reservation made, it records—all in real-time.
The software is a silent observer yet an active participant. It's the invisible hand that tailors every guest's experience, creating an atmosphere of exclusivity. Have you ever wondered how the club knows your favorite spot? Or how the bar remembers your go-to drink? That's the software, attentively noting your preferences.
When members walk in, they're not just guests but VIPs. Thanks to the club management software, every interaction is personalized. It's a world where everyone knows your name, likes, and dislikes. This sense of belonging and feeling of being valued fosters an unparalleled sense of loyalty.
Now, let's shift the scene to a fitness studio. Members are pushing their limits, sweating it out. Amidst the hustle, the gym management software is at work. It tracks members' progress, their routines, and their goals. It's not just a tool—a personal trainer, a motivational coach.
And when it comes to payment processing, the software ensures a seamless experience. No fuss, no errors—just quick, efficient transactions. This ease, this convenience—it's what keeps members coming back. It's what transforms a one-time visitor into a lifelong member.
In essence, software doesn't just enhance customer loyalty and retention—it defines it. It's the secret ingredient in the recipe for customer satisfaction. The result? A business is brimming with loyal customers and glowing reviews. Software—the silent hero in the saga of customer loyalty and retention.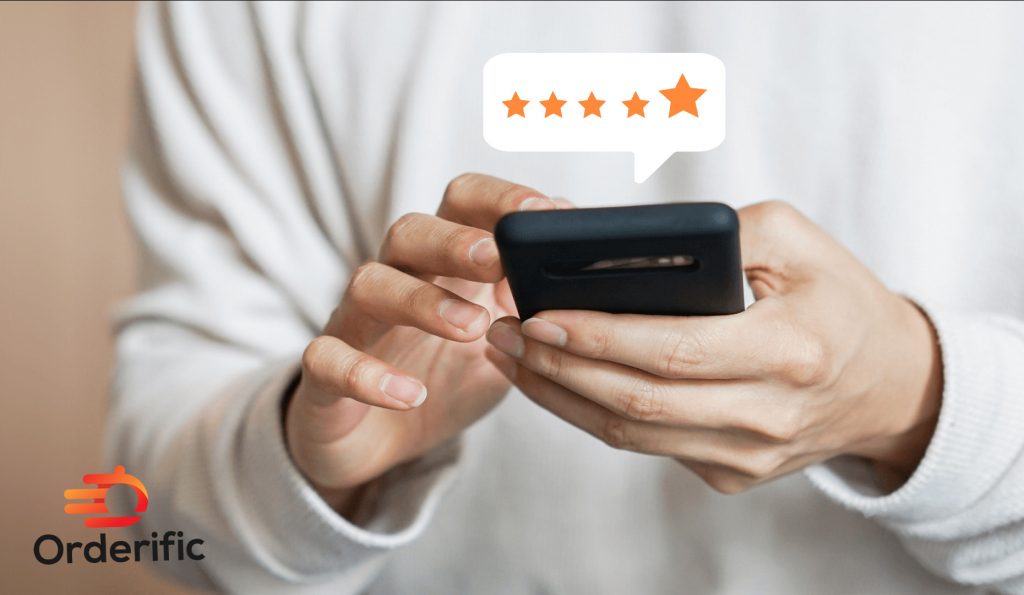 Continuous Improvement Through Feedback
Software has revolutionized the way businesses gather and respond to feedback. Consider a bustling fitness studio. Each drop of sweat, each resounding clap of heavy weights hitting the floor, echoing a story. A story that software keenly listens to, learns from, and acts upon.
Behold the sight of a gym member, mid-workout, pausing to share feedback via an online platform. A palpable sense of satisfaction fills the air as the software promptly acknowledges the input. With each click and every swipe, the software collects invaluable insights. It's like a sponge, soaking up every detail, leaving no stone unturned.
Picture a nightclub owner starting his day by perusing the overnight reviews. The software is his trusted aide, filtering feedback, highlighting trends, and suggesting improvements. It's like a morning cup of coffee, brimming with fresh opportunities. Each review unravels a unique perspective, a valuable nugget of truth.
As the day progresses, the software tirelessly analyzes feedback. It intelligently categorizes sentiments, differentiating the praises from the criticisms. And then, the magic unfolds. The software uses this insight to guide businesses, nudging them towards continuous improvement.
Imagine the sense of accomplishment when a negative review turns positive. The role of software in this transformation is invaluable. The orchestra's conductor guides every note toward a symphony of customer satisfaction. In essence, software is the vehicle driving businesses towards continuous improvement. It's the compass heading them towards achieving customer satisfaction, one feedback at a time.
Conclusion
In the saga of customer satisfaction, software is instrumental, serving as the conductor that harmonizes reviews, feedback, and expectations into a symphony of success. Utilizing potent tools like Orderific, businesses can transform operations, optimize revenue, and improve user experience. Such systems streamline tasks like order and payment processing and equip businesses with invaluable data to enhance customer satisfaction. They offer a window into the heart of customer sentiment, shaping tailored marketing strategies that hit the right notes. In this era of digital evolution, software solutions like Orderific are not just tools—they are trusted partners in achieving customer satisfaction. Schedule a FREE DEMO today for more information on how Orderific can revolutionize your business.
FAQs
How important is customer feedback to a business?
Customer feedback is crucial as it provides insights into customer satisfaction and helps businesses improve their services and products.
Why is software essential for customer satisfaction?
The software enhances communication, personalizes customer experiences, and helps promptly address and resolve customer issues, boosting satisfaction.
What are the benefits of using software for customer happiness?
Software benefits customer happiness by enhancing personalized experiences, streamlining operations, and promptly addressing customer concerns.
How can businesses maximize customer satisfaction with software?
Businesses can maximize customer satisfaction with software by tailoring experiences, improving communication, and promptly resolving issues.
Essentially
Yes, software like CRM systems and customer feedback tools are explicitly designed to enhance customer experiences.