Introduction
In the vibrant world of nightlife, your nightclub needs to stand out. To do so, robust club management software is crucial, enhancing everything from event management to payment processing. Tailoring your software to your venue's unique requirements can streamline operations, boost member engagement, and elevate the club experience. Whether you're a bustling dance floor, a refined wine club, a sports club, or a sophisticated golf club, customization in your club software can add immense value. Utilize membership management features to cater to your club members, facilitate online booking for upcoming events, and ensure seamless payment processes. Remember, in the throbbing heart of nightlife, your nightclub is more than just a venue—it's an experience. Harness the power of tailored club management for an unforgettable night.
The Top 10 Features Of A Nightclub Software
1. Menu Item Customization
In the realm of club management, menu item customization stands as a crucial feature of the software. With this feature, nightclubs can tailor their offerings to fit the unique tastes and preferences of their clientele. A feature like this allows for the adjustment of menu items according to the specific requirements of the club, providing an opportunity to showcase the distinct personality of the venue.
Nightclubs are known for their ability to adapt and evolve, and the menu is a vital part of that adaptability. Whether it's a signature cocktail or a unique gastronomic delight, having the flexibility to customize the menu offerings can directly impact the patron's experience and, ultimately, their loyalty to the venue.
The Power of Personalization
The ability to personalize and customize the menu offerings is about more than just listing items on offer. It extends to tailoring descriptions, assigning categories, and setting prices according to demand or special events. This level of customization helps create a more dynamic and appealing menu, which can enhance the overall club experience.
Additionally, with the right software, you can track the popularity of menu items, providing valuable insight into what resonates with your customers. This data can be instrumental in future menu planning, leading to more informed decision-making and improved profitability.
Adapting to Trends and Seasons
With menu item customization, nightclubs can also adapt to current trends and seasonal changes. For instance, a summer cocktail menu can be replaced with warm, comforting drinks during the winter. This continuous adaptation keeps your club relevant and interesting, ensuring that clientele are always looking forward to what's next.
Efficiency in Operations
From an operational perspective, the menu item customization feature enables efficient management of inventory. By keeping track of what's on the menu, clubs can manage stock effectively, reducing waste, and increasing profitability.
Conclusion
In conclusion, menu item customization is a powerful feature in nightclub software that allows for a more personalized, dynamic, and efficient operation. By harnessing this feature, nightclubs can not only enhance the experience of their clientele but also streamline operations and increase overall profitability.
2. Ability To Move And Split The Check
In the fast-paced environment of nightclubs, the ability to move and split the check is another essential feature to look for in your club management software. Nightclubs are notorious for their vibrant atmosphere, where patrons mingle and move from table to table, making it crucial for your software to keep up with these movements.
The ability to move and split the check allows for greater flexibility when it comes to billing. Patrons often want to move around, change tables, or join different groups. Having a system that can accommodate these shifts quickly and accurately is important for maintaining a smooth and hassle-free experience for your clientele.
Enhancing Customer Experience
Being able to split checks comes in handy, especially in situations where groups of friends are sharing a night out. It is not uncommon for each person to want to pay their share of the bill. In such situations, having the ability to split checks can significantly enhance the customer experience. This feature allows your patrons to enjoy the night without worrying about splitting the bill manually or dealing with the inconvenience of owing each other money afterward.
Streamlining Operations
On the operational side, the ability to move and split checks can significantly streamline your nightclub's operations. It allows your staff to keep up with the dynamic nature of nightclub operations, ensuring that they can provide quick and accurate service. This level of efficiency can lead to increased customer satisfaction, higher tips for your staff, and an overall increase in profitability.
Data and Analytics
Yet another advantage of this feature is the insight it can provide into customer behavior. By tracking how often checks are split or moved, you can gain valuable data about your patrons' behavior. This data can be instrumental in understanding your clientele better and tailoring your services to meet their needs.
Conclusion
In conclusion, the ability to move and split the check is a feature that enhances both the customer experience and the efficiency of nightclub operations. It not only caters to the needs of the patrons but also provides valuable insights for the nightclub, making it an indispensable feature of any robust club management software.
3. Preauthorization Of Credit And Debit Cards
Preauthorization of credit and debit cards is a crucial feature to consider in your club management software. The nightclub environment is one where patrons want to immerse themselves in the experience, often not wishing to be bothered with regular payment authorizations throughout the night. Preauthorization allows customers to enjoy their night out without interruptions, enhancing their overall club experience.
Improving Customer Experience
From the patrons' perspective, preauthorization means they can open a tab at the start of the night and close it at their convenience. This removes the need for continuous card transactions, allowing them to fully engage with the nightlife experience your club offers. Furthermore, it provides peace of mind as they won't need to worry about leaving their cards behind the bar or carrying them around all night.
Efficiency and Security in Transactions
From the club's perspective, preauthorization offers notable advantages in terms of transaction efficiency and security. By preauthorizing a card, the club immediately verifies that the customer has sufficient funds to pay for their orders. This minimizes the risk of payment disputes or chargebacks at the end of the night. It also streamlines payment operations, reducing the time bartenders spend processing individual transactions, and allowing them to serve more customers.
Enhancing Club Management
Preauthorization also enhances overall club management. It allows for a smoother and more efficient operation, reducing the amount of time and resources spent on managing payments. It provides an easy way to handle high-volume nights and simplifies the billing process at the end of the night.
Harnessing Data for Improved Management
Similar to other features, preauthorization can provide valuable data insights. By analyzing preauthorization patterns, the club can gain a better understanding of spending habits and customer behavior. This can guide decisions on pricing, promotions, and special events, further enhancing profitability.
Conclusion
Preauthorization of credit and debit cards is much more than a payment processing feature. It is a strategic tool that enhances customer experience, improves operational efficiency, reduces risk, and provides valuable customer insight. By incorporating this feature into your club management software, you are investing in not only an efficient payment system but also in a tool that can drive business growth and profitability.
4. Easy Menu Management For Daily Drink Specials And Happy Hours
In the thriving landscape of nightlife, easy menu management stands as a key feature for any reliable club management software. With a flexible menu management system, nightclubs can effortlessly prepare daily drink specials and announce happy hours, significantly enhancing their appeal to patrons. This feature enables clubs to keep their offerings fresh and exciting, a trait that is essential in a market where trends change frequently.
The Value of Daily Specials and Happy Hours
Daily drink specials and happy hours serve as an effective strategy for attracting a steady flow of patrons. These promotions not only reward regular patrons but also incentivize new customers to visit. By offering a unique cocktail at a discounted price or a special rate for a certain period, nightclubs can create a sense of urgency and exclusivity that can drive footfall and increase overall sales.
Streamlining Menu Changes
Implementing daily specials and happy hours, however, requires frequent menu updates. A club management software with a user-friendly menu management system can make this task a breeze. It allows you to easily add or remove items, adjust prices, or change descriptions. This flexibility ensures that your staff can immediately implement menu changes, allowing your club to stay responsive to the dynamic nature of the nightclub industry.
Data-Driven Decisions
A robust menu management system also provides valuable data for decision-making. By tracking the performance of daily specials or happy hours, clubs can gain insights into what resonates with their patrons. Are your customers more likely to order a discounted cocktail, or do they rush in for a happy hour? Answering such questions can help clubs tailor their offerings and promotions for maximum impact.
Enhancing Customer Experience
Lastly, an easy menu management system can significantly enrich the customer experience. Patrons appreciate a menu that is up-to-date and accurately reflects the specials or promotions of the day. This clarity can prevent any potential misunderstandings and ensure a smooth, enjoyable experience for your customers.
Conclusion
In conclusion, an easy menu management feature for daily drink specials and happy hours is an essential component of club management software for nightclubs. It streamlines operations, enables data-driven decision-making, and enhances customer experience. As such, it is a worthwhile investment for any nightclub aiming to thrive in the competitive nightlife industry.
Hack Your Restaurant's Menu Using Data & Psychology
5. Suggested Tip Percentages
In the world of nightlife, the culture of tipping plays a significant role. It not only complements the earnings of your staff but also serves as an indicator of the quality of service provided by your nightclub. One feature of club management software that can influence tipping behavior is the suggestion of tip percentages. This feature can subtly encourage patrons to tip generously, thereby directly affecting your staff's income and morale.
The Psychology Behind Suggested Tips
The concept of suggested tipping works on the psychological principle of anchoring, where people rely heavily on the first piece of information offered to them (the "anchor") while making decisions. When it comes to tipping, the suggested percentages often act as the anchor. Customers, especially those unaware of the typical tipping rates, are more likely to choose one of the suggested amounts. This psychology-backed feature can help ensure your staff is adequately compensated for their hard work and dedication.
Improving Staff Morale and Customer Satisfaction
By suggesting tip percentages, nightclubs can help bridge the gap between customer expectations and the actual gratuity left. This not only ensures fair compensation for your staff but also reduces potential friction between patrons and staff over discrepancies in tipping. A satisfied and well-compensated staff is more likely to provide excellent service, which in turn, can lead to improved customer satisfaction.
Suggested Tips and Club Management
From a club management perspective, the ability to suggest tip percentages can bring about operational efficiency. It simplifies the billing process, eliminating the need for patrons or staff to calculate the tip manually. This feature also allows clubs to maintain a record of tips received, which can be beneficial for accounting and payroll purposes.
Reaping the Benefits of Data Analysis
As with other features of nightclub management software, the suggested tipping function also offers opportunities for data analysis. Clubs can track the average tip percentage and adjust their suggestions accordingly to maximize revenue. This data can also be used to evaluate the effectiveness of various strategies, perhaps correlating higher tips with certain events, times, or even specific staff members.
Conclusion
In conclusion, the feature of suggested tip percentages is a valuable addition to any nightclub management software. It not only uplifts the staff's earnings but also contributes to a smoother, more enjoyable nightclub experience for patrons. By leveraging this feature, club owners can ensure fair compensation for their employees, improve operational efficiency and gain useful data insights.
Tip Distribution Can Be A Lot Easier. Here's How.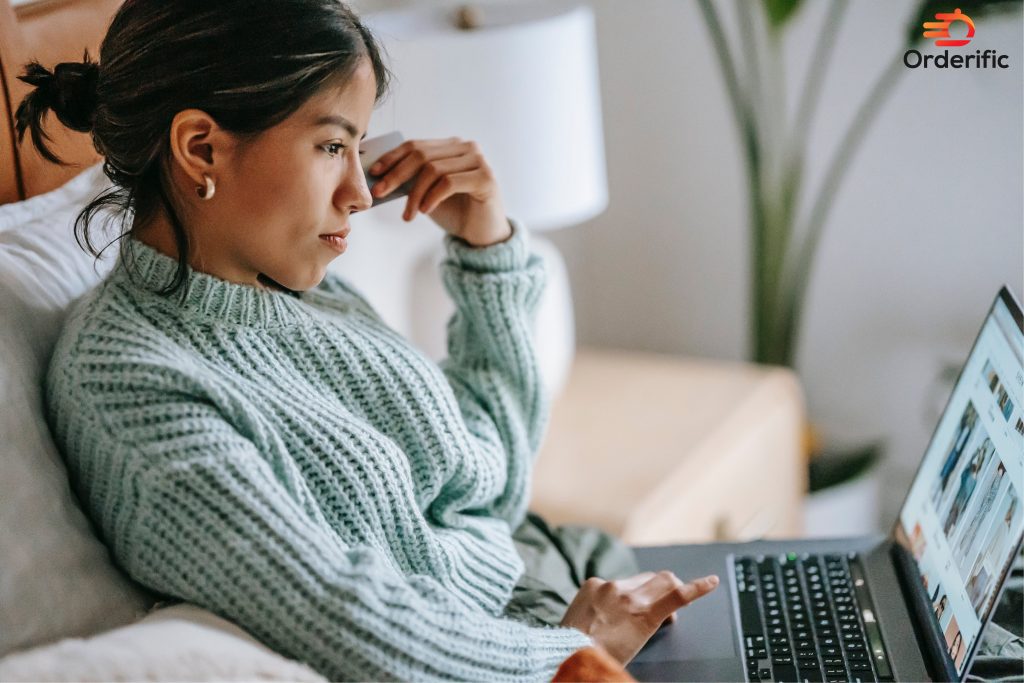 6. Detailed Customer Reporting And Sales Reporting
In the dynamic, fast-paced world of nightclub management, detailed customer and sales reporting plays an essential role. This feature of club management software provides club owners and managers with a comprehensive overview of their business's performance, enabling them to make informed decisions and strategic adjustments. Whether it's tracking sales trends, identifying popular products, or understanding customer behavior, detailed reporting can deliver valuable insights to drive business growth and profitability.
Unlocking Customer Insights
Customer reporting involves gathering and analyzing data related to your patrons. This includes information such as the frequency of their visits, their spending habits, preferred menu items, peak visit times, and more. With these insights, nightclubs can personalize their services, tailor promotions, and identify opportunities to enhance customer satisfaction and loyalty. For instance, if data reveals a group of customers who frequent your nightclub every Friday night, you might consider creating a special promotion to reward their loyalty.
Sales Reporting: A Lens into Business Performance
Sales reporting, on the other hand, provides a snapshot of your nightclub's performance. It enables clubs to monitor sales trends, identify top-selling products, and evaluate the success of promotions or events. Are your sales increasing during happy hours? Which drinks are the most profitable? Which events attract more patrons? Answers to these questions can guide your business strategies and help optimize profitability.
The Power of Real-Time Reporting
One significant advantage of club management software is its ability to generate real-time reports. This feature allows nightclub managers to monitor sales and customer behavior as they happen. Real-time data can be especially useful during high-volume nights or special events, enabling managers to make immediate decisions based on current trends.
Data-Driven Staff Management
Detailed reporting can also support effective staff management. By analyzing sales by employee, for instance, managers can identify top performers, schedule staff more effectively, and provide targeted training where necessary.
Enhanced Inventory Management
The benefits of detailed reporting extend to inventory management as well. By tracking sales, nightclubs can monitor their stock levels, identify trends in product consumption, and predict future inventory needs. This can help reduce waste, prevent stockouts, and improve cash flow.
Conclusion
In conclusion, detailed customer and sales reporting is a powerful feature of nightclub management software. It provides a wealth of data that can be leveraged to enhance customer experience, streamline operations, optimize sales, and boost profitability. As such, it is an indispensable tool for any nightclub aiming to succeed in the competitive nightlife industry. Whether you're trying to understand your customers better, track your sales, or manage your staff or inventory, detailed reporting can provide the insights you need to make informed, data-driven decisions.
7. Mobile POS Hardware
The advent of mobile point of sale (POS) hardware has revolutionized the nightclub industry. Offering exceptional flexibility and convenience, mobile POS systems empower staff to process transactions anywhere within the nightclub, whether at the bar, on the dance floor, or at a VIP table. This functionality not only improves efficiency but also enhances the customer experience, as patrons can pay for their purchases without leaving their seats.
Mobile POS: A Blessing for Busy Nights
In a high-energy environment like a nightclub, where quick service is paramount, mobile POS systems shine. On busy nights, when the bar is bustling and the pressure is on to serve customers quickly, mobile POS can be a game-changer. Staff can take orders and process payments on the go, reducing wait times and minimizing errors. This speed and accuracy can significantly improve customer satisfaction, boosting your nightclub's reputation and profitability.
Promoting Contactless Transactions
In the era of digital payments, the ability to offer contactless transactions is a major advantage. Mobile POS systems can accept a variety of payment methods, from credit and debit cards to digital wallets. This versatility not only offers convenience to your patrons but also reduces the need for cash handling, enhancing security and hygiene.
Inventory Management at Fingertips
Inventory management is another area where mobile POS systems can offer immense benefits. They can provide real-time updates on stock levels, alerting staff when a particular drink is running low. This instant visibility can help prevent stock-outs, ensure smooth service, and aid in efficient inventory replenishment.
Riding the Wave of Data Analytics
Similar to other features in club management software, mobile POS systems can also provide valuable data insights. Every transaction processed generates data that can be analyzed to understand sales trends, customer preferences, peak sales times, and more. This information can be instrumental in shaping business strategies, from pricing to marketing promotions.
Employee Management
Mobile POS systems can also aid in employee management. They can track sales by employee, providing visibility into each staff member's performance. This information can be useful for performance reviews, incentive programs, and identifying training needs.
Conclusion
In conclusion, mobile POS hardware is a critical component of nightclub management software. It streamlines transactions, enhances customer experience, provides real-time inventory updates, offers data insights, and aids in employee management. By leveraging the power of mobile POS, nightclubs can elevate their operations, improve profitability, and stay ahead in the competitive nightlife industry.
8. User Access Permissions
User access permissions are a pivotal component of nightclub management software that ensures security and prevents unauthorized access to sensitive data. It allows club owners and managers to assign roles and restrict access to certain areas of the system based on an employee's role in the nightclub. This feature is integral to maintaining the integrity of your business information and protecting against potential misuse.
User Access Permissions: A Shield Against Unauthorized Access
User access permissions essentially provide a shield against unauthorized access. Club owners can determine who has access to what information, providing a safeguard against internal data breaches. For instance, a bartender may be given access to POS functions but restricted from viewing employee payroll data. This level of control can greatly enhance the security of your nightclub's sensitive data.
The Role-Based Access Control (RBAC) System
At the core of user access permissions is the Role-Based Access Control (RBAC) system. This system allows club owners to assign roles to staff members based on their job responsibilities, and then allocate access permissions to those roles. This ensures that employees only have access to the information that they need to do their jobs, minimizing the risk of unauthorized access or data manipulation.
Streamlining Operations with User Access Permissions
Beyond security, user access permissions can also streamline operations. By giving employees access only to the features they need, it reduces clutter and simplifies their workspace, making it easier for them to navigate the system and perform their tasks efficiently.
Regulating Modifications with User Access Permissions
User access permissions also regulate who can make modifications within the system. This is particularly important when it comes to financial transactions or inventory adjustments, where unauthorized changes can have significant repercussions. By assigning modification permissions only to trusted individuals, club owners can maintain tighter control over their operations.
Monitoring User Activity
Finally, user access permissions also provide a means of monitoring user activity within the system. Club management software typically keeps a log of who accessed what data and when providing a traceable history of interactions. This can prove invaluable in identifying suspicious activities and resolving potential issues.
Conclusion
In conclusion, user access permissions are a crucial feature of nightclub management software. They provide a robust layer of security, protecting sensitive data from unauthorized access, and streamlining operations. Club owners can leverage this feature to assign roles, control modifications, and monitor user activity, ensuring the smooth and secure operation of their nightclub.
9. Cash Drawer Management
Cash drawer management is a vital feature of nightclub management software that ensures efficient operations, accuracy, and security in financial transactions. With many nightclubs handling a mix of cash and digital transactions, having a robust cash drawer management system is critical.
The Importance of Cash Drawer Management
A cash drawer management system is integral to the smooth running of a nightclub. It keeps track of all transactions, ensuring the accuracy of cash handling and reducing the likelihood of discrepancies. By monitoring all inflows and outflows, this system helps maintain accountability, prevents theft, and provides a clear snapshot of the club's cash position at any given time.
Features of Cash Drawer Management
A good cash drawer management system should enable easy tracking of all transactions, provide alerts for discrepancies, and offer detailed reports for reconciliation purposes. It should also support multiple tills, allowing different staff members to handle transactions independently. This reduces bottlenecks at the cash register, speeding up customer service, and enhancing the overall nightclub experience.
Cash Drawer Assignments: An Organizational Tool
The ability to assign specific cash drawers to specific employees or shifts is another beneficial feature. This function provides accountability and makes it easier to track and resolve any discrepancies that might arise. In a bustling nightclub environment, this feature can save precious time and reduce potential conflicts.
Seamless Integration with Other Systems
Ideally, the cash drawer management system should seamlessly integrate with other components of the nightclub management software. For instance, it should work in unison with the POS system, inventory management, and sales reporting to provide a comprehensive picture of the club's operations and financial status. This integration facilitates more accurate and efficient management, enabling club owners to make informed decisions based on real-time data.
Enhanced Security Measures
From a security perspective, a cash drawer management system should include features such as secure login, automatic logoff, and encrypted data transmission. These measures protect against unauthorized access and ensure the secure handling of sensitive financial information.
Efficient Cash Flow Management
Aside from managing day-to-day transactions, cash drawer management can provide valuable insights for efficient cash flow management. It can help identify peak times for cash transactions, enabling better planning and allocation of resources. Further, it can aid in forecasting and budgeting, as well as identifying potential financial issues before they escalate.
Conclusion
In conclusion, cash drawer management is a crucial feature of nightclub management software. It ensures accuracy, enhances security, improves operational efficiency, and aids in financial management. Whether it's speeding up transactions, providing accountability, or delivering valuable financial insights, efficient cash drawer management can significantly contribute to a nightclub's success in the competitive nightlife industry.
10. Bar And Liquor Inventory
Bar and liquor inventory is a critical component of nightclub management software, enabling club owners to maintain a comprehensive record of their alcohol stock, monitor sales, mitigate losses, and optimize their ordering process. This feature forms the backbone of the nightclub and bar industry, paving the way for better financial management and improved customer satisfaction.
Importance of Efficient Inventory Management
Effective inventory management is paramount for the smooth operation of any nightclub. Providing real-time visibility into stock levels, helps club owners avoid running out of popular drinks during peak hours, thereby ensuring a consistent supply and enhancing the overall customer experience. Moreover, this feature can help decrease waste and theft, two common issues that can significantly impact a nightclub's profitability.
Streamlining Operations through Real-Time Updates
One of the major benefits of bar and liquor inventory management is real-time stock updates. This capability allows club owners and managers to see exactly what is in stock at any given time, enabling them to make informed decisions about reordering and promotional activities. This real-time data can be particularly valuable during busy nights when quick replenishment decisions can make the difference between a satisfied customer and a lost sale.
Harnessing the Power of Data
Like other features of nightclub management software, the bar and liquor inventory module also generates valuable data. By analyzing this data, club owners can identify trends in sales and consumption, understand customer preferences, and optimize their stock accordingly. This data-driven approach can help reduce costs, boost sales, and ultimately, improve the bottom line.
Ordering and Receiving: Simplifying Supply Chain Management
Efficient inventory management extends beyond tracking sales and stock levels. It also involves managing the ordering and receiving process. With nightclub management software, club owners can automate their reordering process, ensuring that they always have an optimal amount of stock on hand. Moreover, they can easily track received orders and reconcile them with invoices, simplifying supply chain management and reducing the risk of errors.
Inventory Auditing: Aiding Compliance and Control
Nightclub management software also aids in inventory auditing. Regular audits are essential for maintaining control over the inventory and ensuring compliance with legal regulations. With this feature, club owners can simplify their audit process, saving time and resources, and enhancing the accuracy of their records.
Inventory Reporting: Gaining Insights for Decision-Making
Finally, detailed inventory reporting is another valuable feature of nightclub management software. These reports can provide insights into sales trends, stock turnover rates, shrinkage, and more. By analyzing these reports, club owners can make data-driven decisions to improve their inventory management, streamline operations, and enhance profitability.
Conclusion
In conclusion, bar and liquor inventory management is a critical feature of nightclub management software. It not only ensures smooth operations and customer satisfaction but also provides valuable data for decision-making. By leveraging this feature, nightclub owners can effectively manage their stock, optimize their supply chain, and enhance their profitability, ensuring their club's success in the competitive nightlife industry.
Conclusion
In conclusion, the dynamic nature of the nightclub industry demands powerful management software that caters to its unique requirements. Security, financial transactions, inventory management, and user access permissions, are just a few of the many areas where such software plays a pivotal role. By streamlining operations, providing real-time insights, and enhancing decision-making capabilities, these tailored solutions empower nightclub operators to increase profitability and customer satisfaction. More importantly, they ensure a seamless, secure, and efficient running of the entire nightclub ecosystem, from cash drawers to the bar inventory.
If you're ready to elevate your nightclub's operations and step into a future of seamless management, Orderific is here to help. Our nightclub management software is specifically designed to meet the needs of the bustling nightlife industry. Why wait? Schedule a demo with Orderific today and discover how our tailored solutions can revolutionize your club management.
FAQs
How can I customize nightclub software to suit the specific requirements of my venue?
Most nightclub software providers offer customization options, allowing you to tailor the software to your venue's specific needs.
What are the benefits of tailoring software for different types of nightclubs, such as bars, lounges, or music venues?
Customizing software for specific venues can enhance operational efficiency, improve customer experience, and maximize profitability.
Are there limits to the extent of customization one can achieve with nightclub software?
While there may be constraints due to the software's design, most providers strive to offer a high degree of customization to fit various needs.
What are the best practices for ensuring that customized software remains up-to-date and compatible with future updates?
Regular communication with the software provider and timely updates are key to ensuring compatibility and relevance of customized software.
Can nightclub owners with limited technical expertise also benefit from software customization?
Absolutely. software providers typically ensure their systems are user-friendly and offer support for customization processes.