Introduction
Internet cafes are popular spaces where individuals can access the Internet, engage in online gaming, or perform digital tasks. However, they are also arenas where cyber threats, such as data breaches and unauthorized access, pose significant risks. Strong cybersecurity measures are no longer optional; they are necessary to protect sensitive personal data and ensure network security. Implementing a robust cybersecurity framework can help mitigate cybersecurity risks from cyber attacks. It's critical to adhere to cybersecurity best practices, understand cyber risks, and foster a culture of cybersecurity awareness. This includes guarding against cyber threats, preventing attacks, and ensuring cyber resilience. As we advance into the digital age, the importance of cybersecurity in internet cafes cannot be overstated. It's about more than just securing critical infrastructure; it's about safeguarding the trust of those who use these spaces.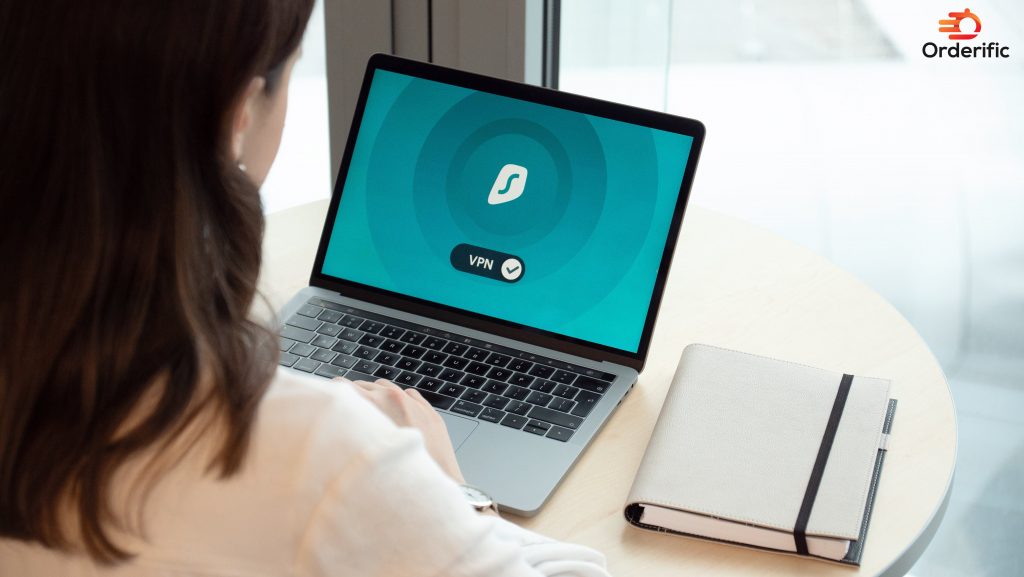 Advantages Of Internet Cafes
1. Affordable Access
Internet cafes provide affordable access to computers and high-speed internet. This service is particularly valuable for individuals who can't afford personal devices or lack stable internet connections at home. By offering such accessibility, internet cafes democratize digital resources, bridging the digital divide and promoting inclusivity.
2. High-Speed Internet
Internet cafes offer high-speed internet that surpasses typical home internet connections, making it a choice venue for activities demanding greater bandwidth. Be it online gaming, video streaming, or large file downloads, the superior internet speeds available in these venues accommodate these activities effortlessly, ensuring a seamless online experience. With such an asset, they become attractive hubs for digital engagement. However, this also makes them appealing targets for cyber threats, underlining the crucial role of cybersecurity.
3. Technical Support
Internet cafes often provide technical support, ensuring streamlined digital experiences for patrons. Experts are available on-site to troubleshoot technical glitches, software issues, or network problems. This assistance not only encourages a hassle-free experience but also offers an added layer of cybersecurity, helping to detect and resolve potential cyber threats promptly.
4. Printing And Scanning Services
Internet cafes often supplement their digital services with essential office amenities, such as printing and scanning capabilities. These facilities enhance their appeal to those needing to process physical documents alongside digital work, making them versatile hubs for varied tasks. However, the exchange of digital files through such services can also serve as a vector for cyber threats, further highlighting the importance of robust cybersecurity measures.
5. Social Interaction
Internet cafes are not just about providing digital services; they also foster social interaction. They bring together individuals with shared interests, encouraging a sense of community. This social aspect often enhances the overall experience of patrons. However, it also implies a higher concentration of data traffic, which can attract cyber threats, thus underscoring the importance of cybersecurity.
Disadvantages Of Internet Cafes
1. Security
Despite the many advantages, internet cafes inherently present significant security concerns. The public nature of these venues can expose users to a host of cyber threats, including malware, identity theft, and data breaches. Also, shared computers may not always be maintained with the latest security updates, making them more susceptible to cyber-attacks. Therefore, strong cybersecurity measures are imperative to ensure the safety of user data and maintain trust.
2. Privacy
Privacy is another serious concern in internet cafes. As these venues serve multiple users, there's a high risk of personal data being mishandled or misused. This includes browsing histories, saved passwords, and other sensitive information. Adequate cybersecurity measures are crucial in these shared spaces to protect user privacy and ensure secure digital experiences.
3. Noise Pollution
Noise pollution is an often overlooked yet significant disadvantage in internet cafes. The constant chatter, keyboard noise, and audio from games or videos can create a disruptive environment, making it difficult for individuals to concentrate on their tasks. Proper layout design and noise reduction methods can help mitigate this issue, but it remains a potential drawback for those seeking a quiet workspace.
4. Crowded Spaces
Crowded spaces in internet cafes can hinder the overall user experience, making it uncomfortable and disruptive. During peak hours, finding an available computer can be challenging, and the lack of personal space can be a deterrent for some patrons. Therefore, even though internet cafes offer undeniable advantages, addressing these challenges is vital to ensure patron satisfaction and loyalty.
5. Time Wastage
Internet cafes can often lead to unproductive usage of time. Patrons may get engrossed in online gaming, social media browsing, or video streaming, which could result in hours spent unproductively. Hence, while internet cafes serve as useful hubs for digital tasks, they may inadvertently promote time wastage. This highlights the necessity for users to manage their time effectively when visiting these venues.
Conclusion
In the balance between the advantages and disadvantages of Internet cafes, one thing is crystal clear – the necessity of robust cybersecurity. While Internet cafes offer several benefits such as affordable, high-speed internet access, technical support, and a platform for social interaction, the associated security risks cannot be overlooked. The threat of cyber attacks and breaches of privacy are real and pressing issues. Hence, ensuring a secure environment that prioritizes user trust is paramount. Effective cybersecurity is not merely about deploying advanced technology but about fostering a culture of cyber-awareness, understanding the evolving cyber threats, and implementing proactive measures to guard against them. In this digital age, the safety of customer data and network security should be every Internet cafe's top priority.
Interested in learning more about how to safeguard your Internet cafe against cyber threats? Contact Orderific to schedule a demo and explore the best cybersecurity solutions that cater to your needs.
FAQs
Why is cybersecurity crucial for internet cafes, and what risks does it mitigate?
Cybersecurity is crucial for internet cafes as it protects against data breaches, unauthorized access, and other cyber threats, ensuring user trust and privacy.
What specific measures can internet cafes take to enhance cybersecurity and protect customer data?
Internet cafes can install robust firewall and antivirus systems, regularly update software, educate customers about cyber threats, and implement secure Wi-Fi protocols.
Are there industry standards or regulations guiding cybersecurity practices in internet cafes?
Yes, there are industry standards like ISO/IEC 27001 that provide guidelines for cybersecurity practices in internet cafes.
How can internet cafes educate customers on the importance of cybersecurity while using public networks?
Internet cafes can display informative posters, offer brochures, or conduct brief educational sessions on cybersecurity best practices.
What potential consequences can internet cafes face if they neglect cybersecurity measures?
Internet cafes may face serious repercussions including legal penalties, loss of customer trust, and potential closure if they neglect cybersecurity measures.