Introduction
Welcome to the exciting world of using Data, Improvements, and Innovations. This involves much more than just crunching numbers. We're talking about the transformative power of science and innovation. From health to big data analytics, the realm of data has much to offer club organizations seeking continuous improvement and a competitive edge. By implementing governance and predictive analytics strategies, clubs can gain valuable insights into operational efficiency, member engagement, and visitor behavior. Data scientists use machine learning and artificial intelligence to delve into these sets, laying the groundwork for informed decisions and successful innovation. Whether focusing on nightclub management software, sports club management, or the overall nightclub industry, data-driven innovation can revolutionize your approach. It's time to leverage analytics for your club's digital transformation.
Why Is The Real MVP?
Collect Information About Your Guests
Collecting information about your guests is a key strategy in the innovation process. By utilizing big tools, your club can get valuable insights into customer needs and preferences, creating personalized experiences that enhance customer satisfaction. Data analytics play a crucial role in converting raw data into actionable insights. By integrating methods like predictive modeling and visualization, data scientists help clubs understand patterns in visitor behavior. This data-driven innovation can be a game-changer for your club, leading to continuous improvement in services and operations. Moreover, structure aids in making informed decisions about event management, marketing strategies, and inventory management for a competitive edge.
Increase Marketing Results
Data science is a transformative tool in the realm of marketing, magnifying its impact by strategically aligning efforts with member interests. By leveraging innovation, clubs can optimize their marketing campaigns, targeting members with personalized content based on their behavior patterns and preferences. This data-driven approach enhances member engagement and ensures a higher return on marketing investment. It's a shift from a one-size-fits-all approach to a dynamic strategy tailored to individual member profiles, making each interaction more meaningful and impactful.
Improve Operations
Operational efficiency is significantly enhanced by implementing science and innovation. Data analytics provides a detailed insight into the different aspects of club operations, including staff performance, inventory management, and workflow processes. Data-driven decisions can help identify operational bottlenecks, streamline procedures, reduce costs, and improve efficiency. This innovative use of ultimately leads to better management practices, resulting in a smoother experience for staff and club members.
Know Your Business Results
Understanding the performance of your business is crucial, and science provides a comprehensive picture of your club's results. Data innovation turns raw numbers into meaningful metrics, highlighting areas of success and pinpointing where improvements can be made. From revenue analysis to member retention rates, data-driven insights can profoundly impact your club's growth strategy. Thus, governance becomes crucial in gaining precise and reliable business results, driving your club toward continued success and growth.
The Power of Data in Your Venue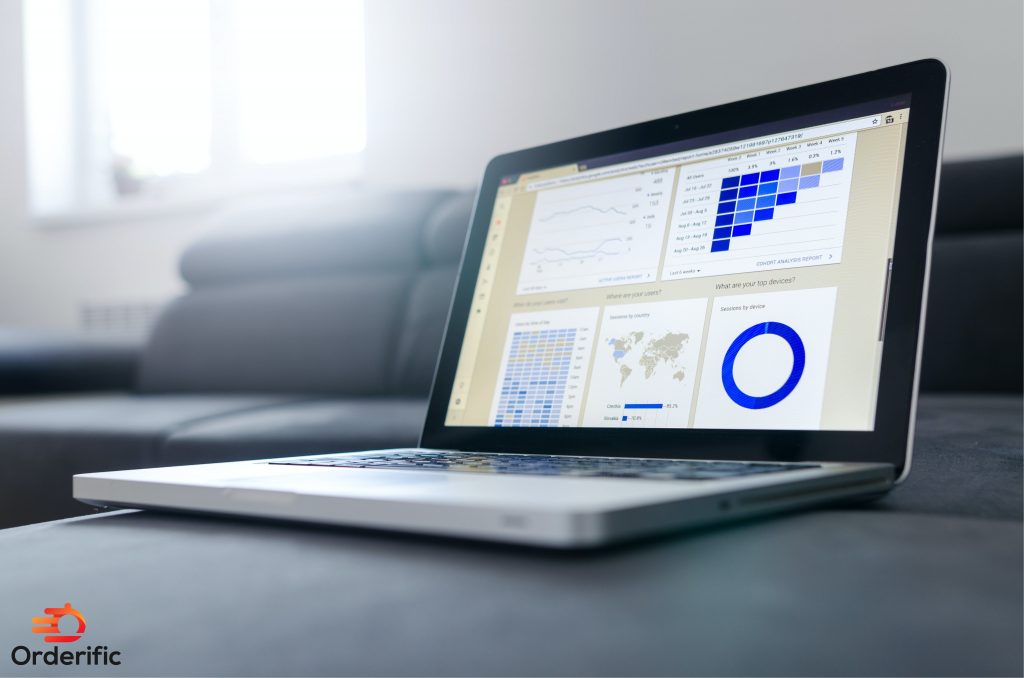 Identify Your Goals
Identifying your club's goals is the first step in leveraging the power of innovation. By setting clear, measurable objectives, you can use science to track progress and adjust strategies accordingly. Whether you aim to increase member retention, maximize operational efficiency, or boost marketing results, data-driven insights can guide your decisions. From developing personalized marketing campaigns to optimizing event management, data analytics acts as a compass, directing your club toward its targets effectively and efficiently.
Know What Information Is Crucial to Your Club
Understanding what information is crucial to your club is vital for effective governance and innovation. Identifying key performance indicators (KPIs) that align with your club's objectives is essential. This could range from the demographic of your members frequency of their visits, and spending habits. By honing in on relevant data, you ensure your analytics efforts are targeted and meaningful, driving significant improvements and informed decisions in your club's strategy and operations.
Put a System in Place
Implementing a robust system is integral to harnessing the full potential of innovation. This involves establishing governance protocols, ensuring accurate data collection, and optimizing analytics processes. The system should facilitate seamless integration across different platforms, promoting efficient management. With a well-structured system, clubs can harness powerful insights, guiding decision-making and fostering continuous improvement. Data science thus becomes the cornerstone of transformative strategies, driving club growth and innovation.
Optimize
Optimizing the use of science in your club is equally important. This means refining your data collection methods, enhancing your analysis, and improving the interpretation of data insights for better decision-making. By adopting advanced analytics techniques like machine learning and AI, clubs can predict trends, personalize member experiences, and stay ahead of the competition.
Conclusion
In our data-driven world, harnessing the power of science and innovation can be a game changer for clubs aiming for continuous improvement and a competitive edge. With data, clubs can gain valuable insights into operational efficiency, member engagement, and visitor behavior, facilitating informed decision-making and fostering innovation. From increasing marketing effectiveness to enhancing operational efficiency and understanding business results, data-driven insights are truly transformative. However, knowing what information is vital for your club is crucial. Set clear goals, put a robust system in place, and optimize your use of data. With these strategies, the power can truly revolutionize your club, leading to sustainable success and growth. If you want to leverage the power of your club, we invite you to book a demo with Orderific and explore how our data-driven solutions can fuel your club's growth and innovation.
FAQs
How can data be leveraged to enhance club operations and experiences?
Data can be leveraged to streamline club operations, personalize experiences, and drive decision-making based on insights derived from member behavior and preferences.
What types of valuable for making informed club improvements?
Valuable data types include member demographics, visit frequency, spending habits, and feedback.
Are there specific tools or software for analyzing clubs effectively?
Yes, tools like analytics software and customer relationship management (CRM) systems can effectively analyze clubs.
Can data-driven innovations help attract and retain club members?
Yes, data-driven innovations can significantly enhance member attraction and retention by personalizing experiences and catering to member preferences.