Introduction
In the dynamic world of retail business, supermarkets are leveraging the power of digital marketing to enhance their brand visibility, engage with customers, and drive sales. Digital marketing campaigns have become an integral part of their promotional strategy. By harnessing the reach and influence of social media marketing, they can connect with a broader demographic and foster brand loyalty. Strategic online marketing activities, coupled with compelling content marketing, ensure a consistent and engaging customer experience. Utilizing tools such as Google Analytics helps to track the effectiveness of marketing campaigns and refine marketing strategies. Email marketing, search engine optimization, and influencer marketing further augment their digital footprint, driving brand awareness and customer engagement. Therefore, the role of digital marketing in supermarket promotions is monumental and continually evolving.
Grocery Store Marketing Strategies To Attract Customers
1. Invest In Your Website
A supermarket's website acts as the digital storefront, often serving as the first point of interaction for potential customers. Investing in a well-designed, user-friendly website is critical for capturing customer interest and driving online traffic. A clean, intuitive layout with easy navigation enhances the overall user experience. Moreover, integrating an online shopping platform can significantly boost sales, particularly amid the growing trend for online grocery shopping. Prioritizing search engine optimization (SEO) ensures your website ranks high on search engine results, increasing visibility and potential customer reach. Regularly updating your site with helpful information like new product arrivals, seasonal deals, and store events can keep customers engaged and encourage recurrent visits. To measure and improve the effectiveness of your website, leverage analytical tools to track user behavior and website performance. In essence, a well-managed website forms a critical part of a comprehensive digital marketing strategy for supermarkets.
2. Enable Online Ordering
Enabling online ordering paves the way for supermarkets to meet the evolving shopping preferences of modern customers. This convenience-oriented feature allows consumers to browse, select, and purchase groceries from the comfort of their homes, improving the overall shopping experience. Incorporating a seamless, secure checkout process is crucial to instill trust and encourage repeat purchases. Supermarkets can further enhance this feature by offering flexible delivery options and pickup services. Online ordering platforms also present an excellent opportunity for supermarkets to apply digital marketing strategies.
For instance, implementing search engine optimization techniques can enhance the visibility of product pages, while social media marketing can be used to promote special offers and discounts available exclusively online. Moreover, data gathered from online orders can provide invaluable insights into customer shopping habits, aiding in the development of targeted marketing strategies and personalized offers. Ultimately, online ordering goes beyond providing convenience—it opens up a new avenue for supermarkets to engage with customers, increase sales, and reinforce their digital presence.
3. Design The Checkout Process For Conversion
The checkout process is the final hurdle in the customer's shopping journey, and its design significantly impacts conversion rates. An optimized, user-friendly checkout process reduces cart abandonment while enhancing customer satisfaction. For this, ensure minimal steps to finalize a purchase, provide clear information regarding costs and delivery options, and incorporate multiple secure payment methods to cater to diverse customer preferences. Incorporating elements of trust, such as security badges, can reassure customers about data safety. Furthermore, a well-optimized checkout interface is a potent tool for implementing upselling and cross-selling tactics. Strategically placed product recommendations can entice customers to add more items to their basket, thus increasing the average order value. Finally, don't forget the power of follow-up emails for abandoned carts which can act as a gentle reminder to customers who have left items in their carts.
These emails could even include special offers or discounts to incentivize the completion of the purchase. In conclusion, a well-designed checkout process is crucial for driving conversions, fostering customer trust, and increasing sales, making it an essential element of the overall digital marketing strategy.
4. Establish A Social Media Presence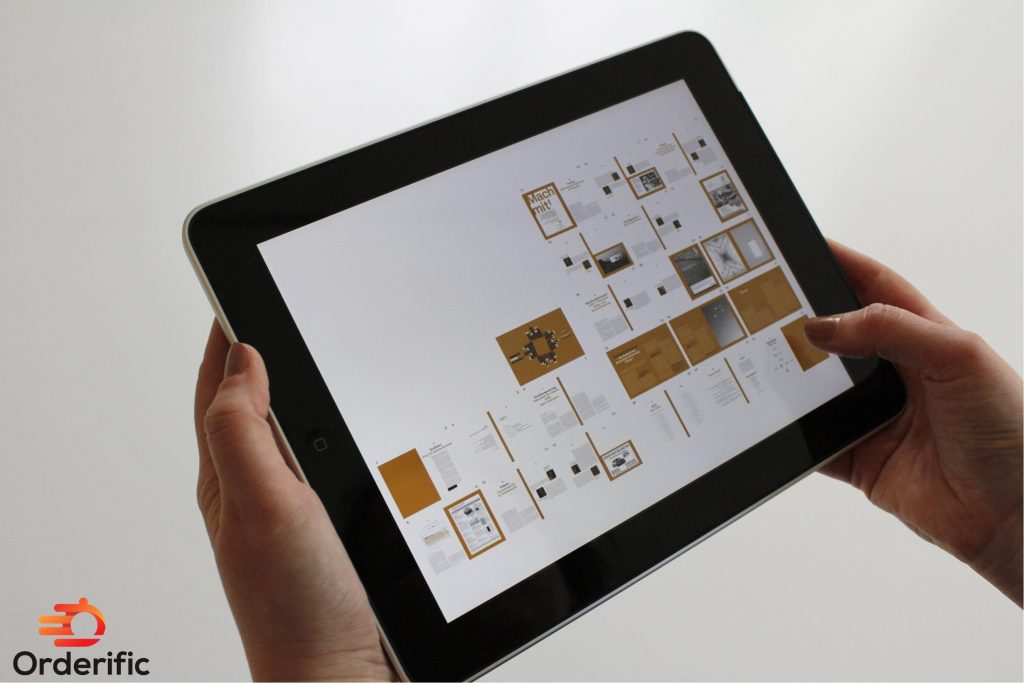 Social media platforms are powerful tools for enhancing a supermarket's digital presence and customer engagement. They provide avenues to share compelling content, promote special offers, and interact directly with customers, thereby fostering a sense of community. By leveraging various social media channels like Facebook, Instagram, and Twitter, supermarkets can reach different customer demographics, tailoring their content strategy to suit each platform's unique characteristics. The use of visually rich content such as product images and video tutorials can stimulate customer interest and drive online traffic. Instagram's shopping feature, in particular, has proven effective in driving direct sales.
Social media also provides opportunities for influencer collaborations, which can significantly boost brand visibility and credibility. Real-time customer feedback on social media can help supermarkets respond promptly to customer inquiries and issues, enhancing customer satisfaction and loyalty. By embracing a robust social media marketing strategy, supermarkets can expand their reach, cultivate customer relationships, and solidify their digital presence.
5. Launch A Loyalty Program
Launching a digital loyalty program can be a game changer in a supermarket's digital marketing strategy. By rewarding customers for repeat business, supermarkets can bolster customer loyalty, prompting them to choose their brand over competitors. A well-designed loyalty program offers incentives, such as discounts, points, or exclusive deals, that enhance the customer shopping experience and encourage recurring purchases. Digital loyalty programs, unlike traditional ones, allow supermarkets to collect valuable customer data, which can be used to tailor marketing efforts, creating personalized offers and recommendations. Furthermore, they provide an excellent platform for email marketing, allowing supermarkets to maintain regular contact with their customers, share relevant content, and promote new products or services. This kind of direct communication not only reinforces brand loyalty but also drives customer engagement, making loyalty programs a powerful tool in a supermarket's digital marketing arsenal.
6. Use Email Marketing
With the advent of digital technology, email marketing has emerged as an effective tool for supermarkets to directly communicate with their customers. The key to successful email marketing lies in creating engaging, valuable content that resonates with your audience. Highlighting exclusive deals, new product arrivals, and special events through personalized emails can spark customer interest and encourage repeat purchases. In addition, implementing search engine optimization techniques in your email content can increase visibility, drive online traffic, and enhance your digital marketing performance. Tools such as automated newsletters and drip campaigns allow for regularly scheduled communication, keeping your brand at the forefront of customers' minds. Furthermore, integrating email marketing with other aspects of your digital strategy, such as your loyalty program, can create a seamless customer experience, fostering brand loyalty and driving sales. Ultimately, effective email marketing is about nurturing customer relationships, providing value, and enhancing your overall digital marketing strategy.
7. Offer Coupons
Offering digital coupons is a tried-and-true method for supermarkets to drive customer engagement and increase sales. With the rise of social media marketing and the prevalence of smartphones, digital coupons have become more accessible and convenient for customers. They not only incentivize purchases but also provide an excellent opportunity for supermarkets to collect data and analyze shopping trends. Personalized coupon offers, based on previous shopping habits, can enhance the customer experience, boosting their loyalty and encouraging repeat business. Supermarkets can distribute digital coupons through various channels, such as email marketing, social media platforms, or their official website, ensuring a broad reach. Furthermore, leveraging search engine optimization can help enhance the visibility of these offers. In essence, digital coupons are a potent tool in a supermarket's digital marketing strategy, playing a significant role in customer retention, data collection, and sales promotion.
8. Sell Branded Reusable Bags
Selling branded reusable bags is a strategic move that serves the dual purpose of promoting your supermarket brand while contributing to environmental sustainability. These bags, imprinted with your supermarket's logo, serve as a mobile advertisement every time customers use them. Offering these bags at a nominal price or as a bonus for a certain amount spent can incentivize customers to make larger purchases. Additionally, promoting the use of reusable bags aligns your brand with environmentally friendly practices, a value that resonates with a growing number of consumers today. Integrating this initiative into your digital marketing strategy through social media marketing can further raise brand awareness and foster a positive brand image. In conclusion, selling branded reusable bags is not just a profitable marketing tactic, but it also positions your supermarket as a socially responsible brand.
Conclusion
In today's digital age, supermarkets must leverage a multitude of digital marketing strategies to attract customers, build brand loyalty, and drive sales. From investing in a user-friendly website and enabling online ordering to offering digital coupons and selling branded reusable bags, each tactic plays a vital role in enhancing the overall customer experience. Establishing a strong social media presence, creating an engaging email marketing strategy, and launching a digital loyalty program further augment customer engagement and brand visibility. As supermarkets navigate the ever-evolving digital landscape, harnessing these strategies and adapting to changing consumer behaviors and technological advancements is crucial for success.
If you're ready to elevate your supermarket's online presence and supercharge your digital marketing strategy, schedule a demo with Orderific. Our team of experts will guide you through the process, helping you tailor a strategy that aligns with your business goals and connects with your customers. So why wait? Schedule your demo today and start your journey to digital marketing success.
FAQs
What is digital marketing and how does it differ from traditional marketing?
Digital marketing involves marketing strategies implemented through digital platforms, contrasting traditional marketing which uses offline mediums.
What are the key benefits of incorporating online promotions into a marketing strategy?
Online promotions increase brand visibility, engage customers, and drive sales effectively.
How can businesses measure the success of their online campaigns in digital marketing?
Businesses can measure the success of their online campaigns in digital marketing by analyzing metrics like website traffic, conversion rates, and customer engagement.
What are some effective channels for online promotions in digital marketing?
Effective channels for online promotions include social media platforms, emails, websites, and search engines.
What role does social media play in digital marketing and promotional efforts?
Social media plays a pivotal role in enhancing brand visibility, engaging with customers, and driving sales through promotional efforts.