Introduction
In today's increasingly digital world, efficient software solutions are becoming pivotal to the economic benefits of hotel software and the operational efficiency of the hotel industry. Revenue management, driven by advanced hotel management software and property management systems, is crucial in maximizing hotel revenue and streamlining everyday operations. By facilitating informed decisions, these systems help hoteliers enhance the guest experience, ultimately fostering higher customer satisfaction. Integrating hotel revenue management software into daily operations provides an avenue for increased revenue, improved management processes, and a boosted guest experience in the hospitality sector. This article will delve into the economic impact of these software solutions on hotel operations, highlighting their role in transforming not just the hotel industry but the broader hospitality industry.
Improved Revenue Generation
Efficient software like hotel revenue management systems significantly contributes to improved revenue generation. By implementing strategies for dynamic pricing and room inventory management, these systems optimize revenue possibilities. Furthermore, they provide insightful analytics, enabling hoteliers to make data-driven decisions that increase profitability. Ultimately, they serve as an essential tool in enhancing economic performance in the hotel industry.
Streamlined Operational Costs
Efficient software solutions like property management systems can drastically reduce hotel operational costs. By automating routine administrative tasks, these systems allow for a reduction in labor costs and minimize the risk of human error. Additionally, they facilitate efficient resource allocation and energy management, leading to significant savings. These software solutions drive economic efficiency by streamlining operations and reducing overhead costs.
Adaptability To Industry Trends
Efficient software solutions like hotel revenue management and property management systems are designed to adapt to rapidly shifting industry trends. These systems evolve with advancements in technology and changes in consumer behavior, ensuring that hotels remain competitive. From managing online bookings in the era of digital tourism to integrating with contactless service options during a pandemic, these systems prove their worth in navigating the tide of industry trends. In doing so, they not only ensure the hotel's economic sustainability but also its relevance in the ever-evolving hospitality industry.
Long-Term Financial Stability
In the long term, adopting efficient software solutions such as hotel revenue management and property management systems contributes to the financial stability of hotels. These systems provide consistent performance metrics, predictive insights, and automation that help to manage costs effectively and maximize profits. They also grant the ability to adapt and respond to changing market conditions quickly. Essentially, they lay a solid foundation for sustained economic growth, ensuring that hotels remain financially robust in an ever-changing hospitality landscape.
Positive Impact On The Local Economy
Deploying efficient software solutions in hotels has a ripple effect that positively impacts the local economy. By enhancing profitability and financial stability, hotels contribute to local employment rates tourism development, and stimulate local businesses. The interplay between hotel operations and the local economy underscores the broader socio-economic implications of adopting such software, underlining its significance beyond the confines of the hotel industry.
Enhanced Guest Satisfaction
Efficient software solutions, like hotel revenue and property management systems, significantly enhance guest satisfaction. By streamlining booking processes, personalizing guest experiences, and improving service quality, these systems ensure a seamless and enjoyable stay for guests. Increased guest satisfaction not only bolsters a hotel's reputation but also drives repeat business, thereby positively impacting revenue generation. This way, effective software implementation directly contributes to a hotel's economic growth by fostering a loyal and satisfied customer base.
Competitive Advantage In The Market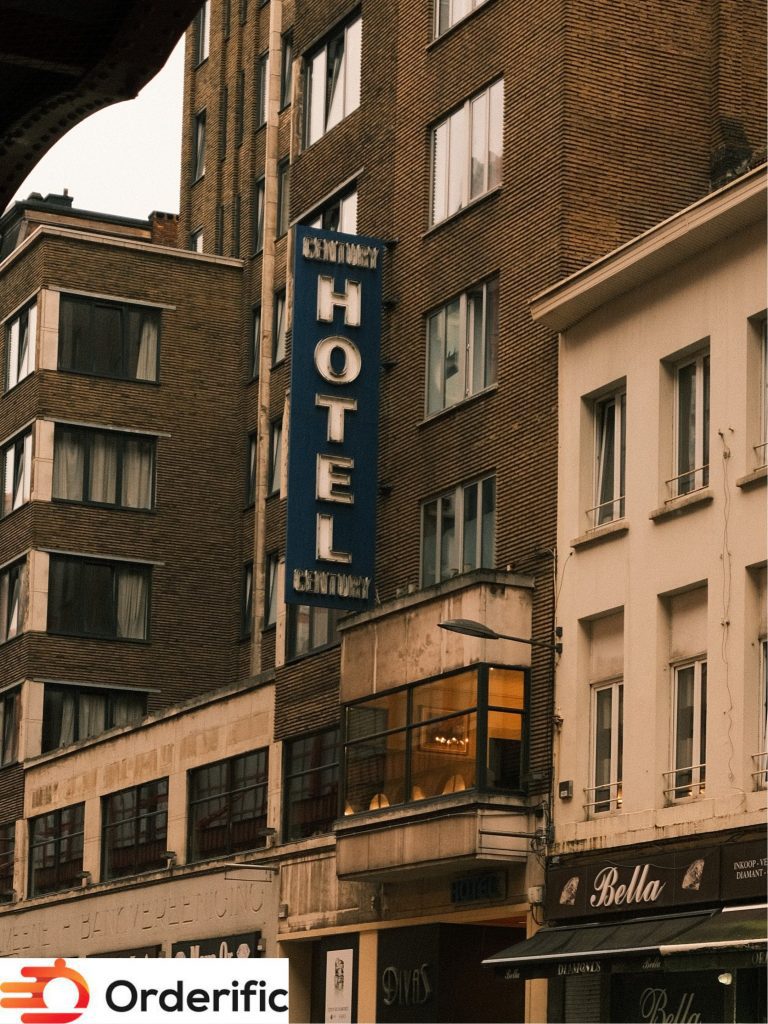 Efficient software solutions like property management systems and hotel revenue management software give hotels a distinct competitive advantage. These systems provide real-time analytics, allow dynamic pricing strategies, automate routine tasks, and enhance guest experiences. Together, these features empower hotels to outperform their competitors, attract more guests, and increase their market share. As such, the economic impact of these software solutions extends beyond individual hotels to shape the competitive dynamics of the hospitality industry at large.
Employee Productivity And Satisfaction
Efficient software solutions, like property management systems and hotel revenue management software, also have a notable impact on employee productivity and satisfaction. By automating routine tasks, these systems allow staff to focus on more complex and engaging duties, contributing to higher productivity. Moreover, simplified workflows and increased efficiency can lead to a more fulfilling work environment, improving employee satisfaction and retention rates. Thus, adopting effective software solutions can significantly enhance the overall workplace experience in the hotel industry.
Data-Driven Decision Making
Efficient software solutions, such as property management systems and hotel revenue management software, empower hotels to adopt a data-driven decision-making approach. These systems provide insightful analytics and predictive models that act as a guide for strategic planning. This allows hoteliers to make well-informed decisions that can optimize operations, enhance guest satisfaction, and, ultimately, drive higher revenue. Thus, implementing these software solutions paves the way for informed business strategies in the hotel industry.
Sustainable And Scalable Growth
Efficient software solutions, particularly hotel revenue management, and property management systems, facilitate sustainable and scalable growth for hotels. They provide hotels with the tools to effectively manage and strategically expand their operations. This includes the ability to adapt to varying market conditions, manage increasing room inventories, and automate processes to handle growing customer bases. Therefore, these solutions pave the way for hotels to achieve growth that is not just sizable, but also sustainable in the long run.
Conclusion
In conclusion, the Economic benefits of hotel software solutions like property management systems and hotel revenue management software play a pivotal role in shaping the economic trajectory of the hotel industry. Ranging from improved revenue generation and cost reduction to enhanced guest satisfaction and employee productivity, these solutions offer a multitude of benefits that drive economic growth, both within and beyond the confines of the hotel industry. Crucially, they also foster data-driven decision-making, enabling hotels to navigate the dynamic landscape of the hospitality sector strategically. As we continue to march into an increasingly digital future, the adoption of these software solutions is not merely an option, but a necessity for hotels to remain competitive and economically robust.
To experience firsthand how our software solutions can transform your hotel operations, we invite you to book a demo with Orderific. Explore the myriad of possibilities that efficient software can unlock for your business.
FAQs
What is the economic impact of efficient software in hotel operations?
Efficient software significantly boosts hotel revenue, reduces operational costs, and enhances guest experiences.
How can hotels measure the financial benefits of adopting efficient software?
Hotels can measure financial benefits through increased revenue, reduced costs, and higher guest satisfaction rates.
What examples of hotels have seen substantial financial improvements after implementing efficient software?
Examples include Marriott International and Hilton Hotels & Resorts.
What are the benefits of hotel management software?
Hotel management software streamlines operations boosts revenue, and improves guest satisfaction.