Introduction
In the rapidly evolving landscape of cafe management, emerging trends of technology are playing a pivotal role in shaping new trends. Startups and established businesses alike are harnessing the power of machine learning and artificial intelligence to streamline operations and enhance customer service. From predicting customer preferences to managing inventory, these software developments are transforming the way cafes operate. This paper explores the upcoming trends in cafe management software, focusing on the impact of generative AI, edge computing, and other technological advancements. Stay tuned as we delve into the future of this exciting sector in the United States and beyond.
Cafe Technology: Top 2023 Trends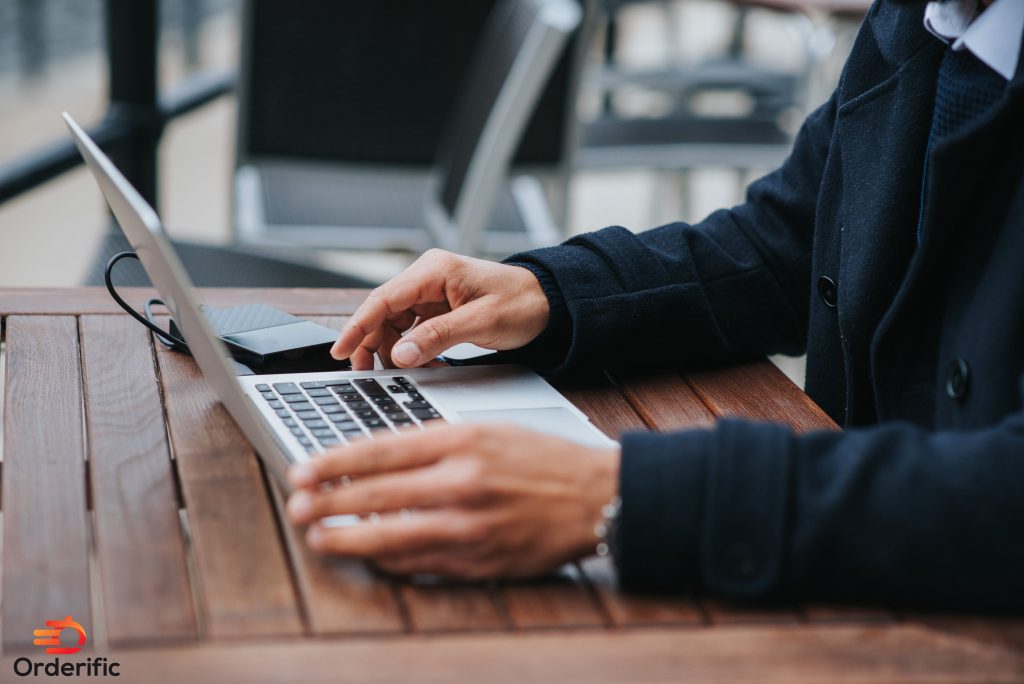 1. Digital Menus With Augmented Reality (AR)
Digital menus integrated with Augmented Reality (AR) are set to revolutionize the cafe industry. They provide an immersive, interactive experience, allowing customers to virtually 'see' their choice of food or beverage before placing an order, thereby fostering a more engaging and satisfying dining experience.
2. Robot-Assisted Kitchens
Robot-assisted kitchens, powered by artificial intelligence, are becoming a game-changer in the cafe industry. These intelligent systems can automate complex tasks, efficiently handle large volumes of food preparation, and ensure consistent quality, thus boosting productivity and reducing human error.
3. AI-Powered Customer Insights
Utilizing artificial intelligence, cafes can now gain deeper insights into customer behavior. They can predict order patterns, preferences, and peak times, allowing for better planning and personalized service. This emerging technology leads to increased customer satisfaction and improved operational efficiency.
4. Smart Inventory Management
Smart inventory management systems, powered by machine learning, are becoming a staple in cafe operations. These systems manage inventory in real-time, predict future demand, and automate restocking processes, thereby minimizing waste and optimizing costs. This trend is revolutionizing cafe management by making inventory management more efficient and cost-effective.
5. Event Management Reimagined: Tripleseat
Tripleseat, an innovative event management software, is reshaping the cafe industry. It streamlines the process of planning, executing, and managing events, allowing cafes to increase bookings and enhance customer satisfaction, all while simplifying the overall administrative task. A game-changer in the space, Tripleseat represents the future of efficient and effective event management.
6. Eco-Friendly Tech Integrations
Eco-friendly tech integrations are making their mark in the cafe industry. Innovations such as energy-efficient appliances, waste management systems, and digital receipts not only promote sustainable practices but also reduce operational costs. This trend towards "green" technology is contributing to the creation of an environmentally conscious cafe culture, aligning with global initiatives towards sustainability.
7. Voice-Activated Ordering
Voice-activated ordering is emerging as a significant trend in the cafe industry. Powered by artificial intelligence, these systems allow customers to place orders using voice commands, enhancing customer experience by offering speed and convenience. This technology is not only revolutionizing the way customers interact with cafes but also streamlining operations, leading to increased efficiency and sales.
Conclusion
In conclusion, the integration of machine learning and artificial intelligence into cafe management software is significantly transforming the cafe industry. Augmented reality digital menus, robot-assisted kitchens, AI-powered customer insights, smart inventory management, innovative event planning, eco-friendly tech integrations, and voice-activated ordering are among the exciting emerging trends poised to redefine the café experience. These cutting-edge technologies aim to streamline operations, enhance customer service, and foster sustainable practices in the industry. As we continue to navigate the digital age, these advancements promise a more efficient and engaging cafe environment. To experience these transformative technologies firsthand, schedule a demo with Orderific today. Explore the future of cafe management and see how emerging technology can elevate your business.
FAQs
What are the current emerging trends in cafe management software?
The current trends include AR digital menus, AI-powered insights, smart inventory management, event planning, eco-friendly tech integrations, and voice-activated ordering.
How can cafes benefit from adopting the latest trends in management software?
Adopting the latest trends in management software can enhance operational efficiency, improve customer service, and boost overall profitability for cafes.
Are there specific features associated with the emerging trends in cafe software?
Yes, features include automation, data analytics, predictive modeling, and customer engagement tools.
How often do emerging trends in cafe management software change, and how can cafes stay updated?
Cafes can stay updated by regularly following industry news, attending relevant technology webinars, and collaborating with tech providers.
Can cafes customize their software to incorporate the latest emerging trends to suit their unique needs?
Yes, most modern cafe management software allows customization to fit specific operational needs.