Introduction
In the competitive landscape of the hospitality industry, hotel management must prioritize guest satisfaction, feedback in hotel software and customer experience. Utilizing hotel management software forms a crucial component of this process, offering a streamlined approach to monitor and enhance the guest experience. Feedback, both positive and negative, is an oft-underutilized tool that can provide invaluable insights into the customer's journey. Online reviews and email surveys are effective means of gathering such feedback, but their impact is magnified when integrated with robust customer feedback software. These systems allow for more comprehensive reputation management by addressing and rectifying guest complaints, amplifying positive reviews, and minimizing the effect of negative ones. This article will explore how software improvement, driven by guest feedback, can revolutionize hospitality management, boost hotel reputation, and ultimately enhance the overall guest experience.
Transform Guest Experience With Hotel Feedback Software
Hotel feedback software is a powerful tool that empowers businesses in the hospitality industry. By providing a clear understanding of guest needs and wants, this software acts as a real-time digital concierge, ensuring a seamless and personalized customer experience. With the ability to collate guest feedback efficiently, hotels can respond rapidly to complaints or requests, enhancing reputation management. This strategic use of feedback systems not only improves service excellence but also drives software improvement, making it a valuable asset for the hospitality industry. With the integration of feedback systems, hotels can elevate their level of customer satisfaction and create a lasting impression on their guests.
Measure Guest Experience At Every Touchpoint
A comprehensive feedback system diligently traces every step of the customer's journey, capturing their experiences at each interaction point. From the moment they make a reservation to the time they check out, every detail is carefully recorded and analyzed. This real-time data collection enables hoteliers to gain valuable insights into guest satisfaction, allowing them to identify areas for improvement and make impactful changes. Hence, By continuously enhancing the customer experience, hotels can effectively manage their reputation and ensure long-term success in the industry.
Keep Staff Efficiency & Performance In Check
Effective feedback systems are crucial in monitoring and continuously enhancing staff efficiency. By providing a platform for guests to share their experiences with the service staff, these systems enable management to identify areas of excellence and pinpoint specific opportunities for improvement. So, This feedback-driven approach fosters a culture of continuous learning and development, leading to enhanced employee performance. As a result, the customer experience is elevated to new heights, strengthening the hotel's reputation as a paragon of exceptional service and hospitality.
Generate Reviews On Online Platforms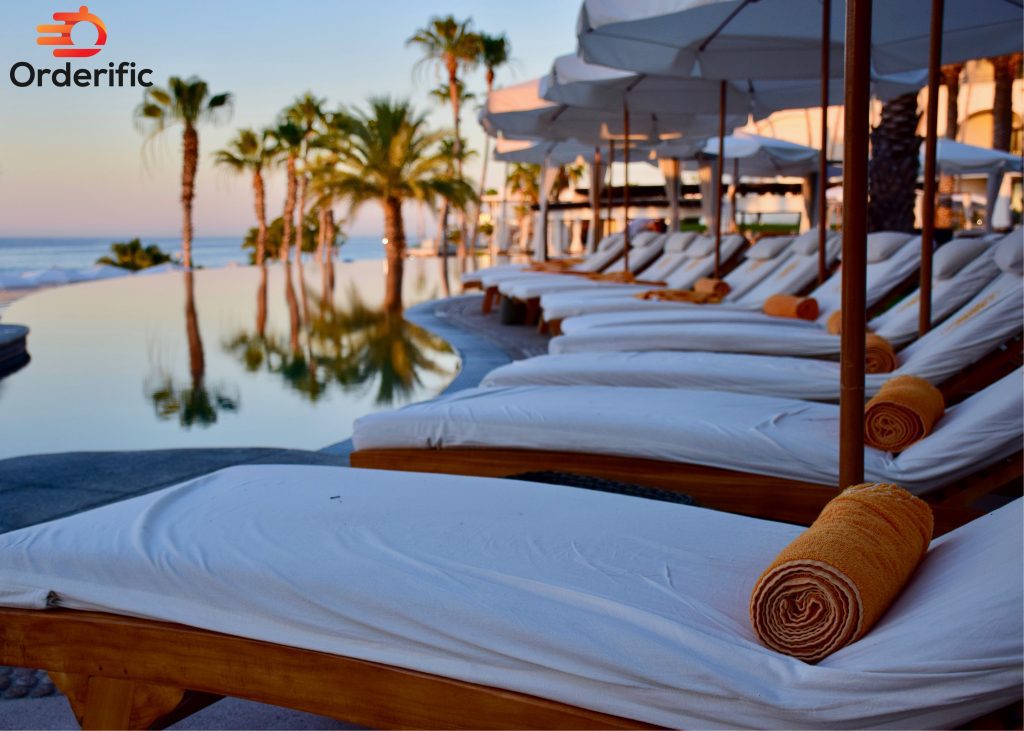 Website Feedback
The website of a hotel serves as a digital front desk, making it a prime location to gather guest feedback. Integrating a feedback system into the website allows guests to share their thoughts seamlessly. Hence, These insights can be used to improve the website's functionality, enhance the booking process, and address any emerging issues promptly. This proactive approach to feedback collection not only improves the website experience but also contributes positively to the hotel's reputation management.
Survey App & Offline Surveys
Surveys, whether conducted through a user-friendly app or offline, are an invaluable tool for gathering guest feedback. By offering a straightforward and easily accessible platform for guests to voice their opinions, surveys can provide crucial insights into guest satisfaction levels and areas where improvements can be made. The feedback collected from surveys, when promptly acted upon, has the potential to drive significant enhancements in the overall customer experience, resulting in a positive shift in hotel reputation management.
Email Surveys
Email surveys provide a direct and convenient means for guests to express their opinions post-stay. This feedback method offers guests the opportunity to reflect on their experience and provide detailed responses. Thus, The insights gained can drive necessary changes in the software and services, and ultimately contribute to improved customer experience and bolstered hotel reputation management.
SMS Surveys
SMS surveys serve as a highly effective, immediate feedback tool, with their high open, read, and response rates. These text-based surveys are user-friendly and prompt guests to share their input quickly after their stay. The obtained feedback can then be used to introduce improvements in hotel services and software, thereby enhancing the guest experience and strengthening hotel reputation management.
Mobile Surveys
Mobile surveys are a powerful tool for gathering instantaneous, in-the-moment feedback from guests. These surveys, integrated within a hotel's mobile application, allow guests to convey their experiences and thoughts conveniently through their smartphones. As such, mobile surveys offer actionable insights that can be leveraged to enhance the hotel's software, services, and overall reputation management.
Enhance & Improve Customer Experience
Utilizing feedback systems not only aids in optimizing software but also drastically enhances the customer experience. These systems provide a platform for real-time interaction, enabling swift resolution of any issues and ensuring guest satisfaction. They also facilitate personalized guest experiences, driving customer loyalty and positive brand reputation. Through systematic analysis of guest feedback, hotels can continually adapt and improve, thereby delivering superior service and an exceptional customer experience.
Conclusion
In conclusion, the integration of feedback systems in hotel management software can bring significant benefits, including enhanced customer experience, improved staff efficiency, and effective reputation management. By capturing and analyzing guest feedback at every touchpoint, hotels can ensure timely resolution of concerns, personalize guest experiences, and ultimately drive hotel reputation in the positive direction. Furthermore, Such a feedback-driven approach to software improvement is a smart strategy for any hotel aiming for service excellence and customer satisfaction. Hence, To see how this can work for your hotel, we invite you to Book a Demo with Orderific today. So, Experience firsthand how our advanced feedback systems can revolutionize your hospitality management and boost your hotel's reputation.
FAQs
What do hotel chains do with customer feedback?
Hotel chains use customer feedback to improve their services, enhance guest experience, and manage their reputation.
How important is feedback for hotels? Why?
Feedback is crucial as it guides service improvements and influences hotel reputation.
What's the best online review management software?
One of the best online review management software is TrustYou.
Why is user feedback vital for ongoing software improvement?
User feedback is vital as it provides real-time insights for enhancing software functionality and user experience.