Introduction
In the bustling world of café businesses, financial health is paramount. Implementing cafe management software unlocks several economic advantages, offering tools for comprehensive financial planning, tracking expenses, and increasing profitability. It serves as your personal finance advisor, helping identify potential financial problems and suggesting solutions to maximize ROI. Utilizing such software can help you streamline financial transactions, making the cafe's financial services more efficient. From retirement planning for employees to effectively managing wealth, such software often proves to be an institution. In a sector where time is money, the difference of 1-2 minutes in operations can significantly impact your bottom line. Deciding on the right café management software is akin to choosing the right bank – it's where your money is invested and managed. With the right software, your café's financial goals are attainable and sustainable.
The Role Of Cafe Management Software In Maximizing ROI
1. Streamlining Operations For Efficiency
Cafe management software enhances operational efficiency, leading to significant cost savings and higher ROI. By automating daily tasks, it reduces time spent on manual work, freeing up resources for other income-generating activities. From managing inventory to processing payments, the software's efficiency can translate into substantial financial returns. Much like a well-planned retirement strategy, this investment yields long-term benefits, making it a worthwhile addition to your cafe's financial plan.
2. Cost Control And Expense Monitoring
Cafe management software provides a robust mechanism for tracking and controlling costs. It offers real-time visibility into your cafe's expenses, much like checking your bank account status, enabling you to make informed decisions on cost management. By identifying trends in expenditure, you can spot areas of wastage or overspending and adjust accordingly, thereby improving your cafe's financial health and ROI.
3. Improved Customer Experience
Enhanced user experience is a crucial ROI booster offered by cafe management software. By facilitating efficient order management and faster checkout procedures, it enhances customer satisfaction, encouraging repeat visits. Similar to a well-managed bank, customer satisfaction is at the core of a cafe's profitability and financial success.
4. Data-Driven Decision Making
Cafe management software empowers business owners with valuable data, facilitating informed decision making. It offers insights into customer behavior, sales trends, and expense patterns, analogous to a detailed bank statement. By leveraging this data, you can strategize effectively, make cost-efficient choices, and optimize your cafe's financial performance, thereby enhancing ROI.
Benefits Of Using Cafe Management Software For Maximizing ROI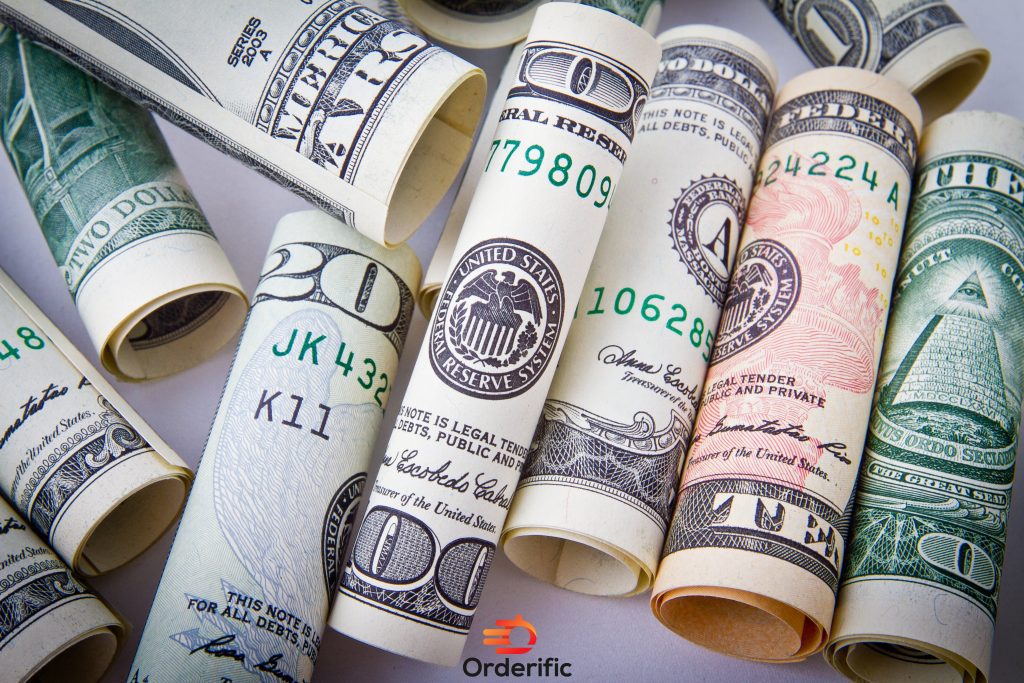 1. Increased Profit Margins
Cafe management software can significantly boost profit margins. By optimizing resource allocation, reducing wastage, and enhancing operational efficiency, these tools can substantially cut costs and increase revenue. Think of it as your financial advisor for retirement – making the right choices can yield long-term financial benefits. With substantial savings and increased profits, you'll see a tangible improvement in your ROI.
2. Reduced Waste
By providing precise inventory management, cafe management software aids in reducing waste significantly. It tracks your stock in real-time, similar to monitoring your bank balance, allowing for accurate supply orders and reducing overstocking and subsequent wastage. This leads to cost savings and improved ROI, making the software an essential investment for your cafe's financial health.
3. Enhanced Labor Management
Cafe management software plays a pivotal role in optimizing labor management, much like a retirement plan ensures efficient use of resources. It allows for efficient staff scheduling, tracks employee performance, and reduces labor costs. By minimizing overstaffing and underutilization, it contributes to cost savings and improved ROI, further solidifying its role as a vital tool in your cafe's financial portfolio.
4. Improved Marketing And Customer Engagement
Effective marketing and customer engagement is another advantage of cafe management software. Much like a bank interacts with its customers, it facilitates personalized communications, targeted promotions, and loyalty programs, thereby driving sales and customer retention. This results in increased revenue and an improved ROI, making it an essential part of your cafe's financial strategy.
5. Scalability And Expansion
Scalability and expansion are further facilitated by cafe management software, mirroring the growth potential of a well-managed bank or a sound retirement plan. Its robust functionality supports your cafe's growth, adapting to increased volume and complexity without substantial additional costs. This advantage fosters business expansion, drives profitability, and consequently, elevates ROI.
Conclusion
In conclusion, implementing cafe management software in your business strategy is not a choice but a necessity in today's fast-paced, digital-centric world. This software not only streamlines operations, tightly controls costs, and enhances customer experience, but it also facilitates data-driven decision making – a critical aspect for any business looking to maximize its ROI. It is your bridge to increased profit margins, reduced waste, improved labor management, and enhanced marketing strategies. Furthermore, the ability to scale and expand your business becomes substantially more manageable. Just as choosing the right bank guarantees your financial health, choosing the right café management software ensures your café's operational and financial success. Let's help you unlock this potential. To find out more about how cafe management software can revolutionize your business, Book a demo with Orderific today. Your journey towards financial sustainability and growth starts with us.
FAQs
How can cafe owners measure the ROI of implementing management software?
Cafe owners can measure the ROI of implementing management software by comparing operational costs, efficiency, and revenue before and after the software's implementation.
What financial benefits can cafes expect from using management software?
Cafes can expect reduced operational costs, increased efficiency, and improved profitability from using management software.
Are there specific features that contribute to the financial success of cafe management software?
Yes, features such as inventory management, sales tracking, and labor cost management significantly contribute to the financial success of cafe management software.
How do cafes balance the initial investment with the long-term financial gains of software implementation?
Cafes can balance this by assessing the cost-saving and profit-enhancing capabilities of the software against its initial investment.
Can cafe management software adapt to the changing financial needs and goals of different cafes?
Absolutely, cafe management software is designed to be flexible and scalable to adapt to the varying financial needs and objectives of different cafes.