Introduction
The bustling nightlife industry, particularly the nightclub business, is a rapidly transforming sector. As managers of these thriving havens work around the clock to provide customers with unforgettable experiences, the role of human resource management and professional development continues to evolve. The nightclub scene, especially in vibrant cities like New York, is not just about the bar, the music, or the dance floor; it's about the entire experience. It's about networking opportunities, student clubs, and leaders in the industry driving change. This document explores the future of nightclub management and the emerging trends that nightclub managers, students interested in the nightlife industry, and customers should anticipate. From guest speakers at student organization events to managing private clubs, the opportunity to learn and adapt is endless in this dynamic industry.
Current State Of Nightclubs And Bars In Commercial Real Estate
The Role Of Nightclubs And Bars In The Market
Nightclubs and bars hold a significant position in the commercial real estate market. These establishments are often the anchors of entertainment districts, drawing in crowds and providing a vibrant nightlife that can boost local economies. A thriving nightclub or bar can increase the value of surrounding properties and attract other businesses.
In the past few years, the nightclub business has seen a shift towards creating more immersive experiences for their patrons. This is primarily driven by the younger demographic's increased interest in unique, memorable experiences rather than drinks or a dance floor. This trend has led to the rise of concept bars and clubs, which incorporate themes or interactive elements into their spaces. Such establishments have found a significant place in the market, often commanding higher ticket prices and attracting a more diverse clientele.
Nightclubs and bars also play a vital role in urban development. Their presence can revitalize neighborhoods and create a sense of community among residents. They often serve as a platform for local artists to showcase their talent, promoting cultural expression and diversity.
Rising Rent Costs
One of the significant challenges nightclub managers face today is dealing with rising rent costs. Prime locations suitable for nightclubs and bars typically command high rents, and these costs are only increasing as cities continue to develop and grow.
These high rent prices can put a significant strain on a nightclub's budget, leaving less room for investment in other areas such as marketing, entertainment, and staff training. To counteract these rising costs, many nightclub managers seek innovative solutions such as shared spaces, smaller venues, or even moving to less conventional locations.
Changing Customer Preferences
Another challenge in the nightclub business is keeping up with changing customer preferences. Today's customers seek more than just a place to drink and dance. They want a unique experience to share with friends and on social media.
To meet these demands, nightclubs continually reinvent themselves, offering themed nights, hosting live performances, or incorporating interactive elements into their spaces. This requires being in tune with current trends and willing to take risks and innovate.
Stricter Regulations
Nightclub managers also have to navigate an increasingly complex regulatory environment. Regulations regarding noise levels, operating hours, and alcohol service can significantly impact a nightclub's operations and profitability.
Managing these regulations requires nightclub managers to be well-informed and proactive, ensuring their establishments comply with all relevant laws. This can be time-consuming and complex, but it is vital for maintaining a nightclub's reputation and avoiding costly fines or closures.
In conclusion, nightclubs and bars are essential in the commercial real estate market. Despite the challenges, the future of the nightclub business is bright, with plenty of opportunities for growth and innovation. On the horizon, we expect to see nightclubs continue to evolve, offering more immersive, unique experiences for their patrons and playing a pivotal role in our city's cultural and economic landscapes.
Current Trends And Challenges
The nightclub industry is currently experiencing a multitude of trends in the future and challenges that are reshaping the nightlife landscape. In particular, shifting consumer behavior, technological advancements, and socioeconomic factors dramatically influence how nightclubs are managed and operated. As such, it is imperative to understand these trends to stay ahead in this dynamic industry.
Consumer Behavior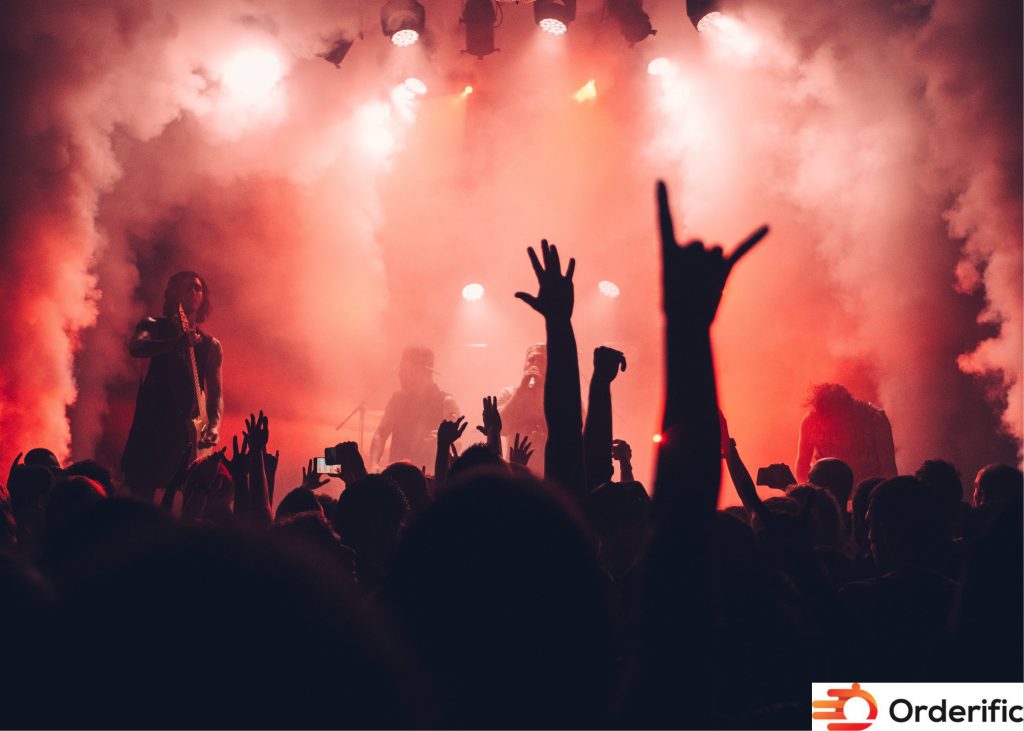 Changing consumer behavior is one of the significant trends reshaping the nightclub industry. Today's consumers are increasingly seeking unique, personalized experiences in the future. This behavior change drives the shift from traditional nightclubs to more innovative, immersive spaces. Today's patrons no longer want to dance; they seek unique experiences that engage all their senses. They are interested in themed nights, concerts, DJ performances, and other entertainment options that make their night out memorable.
Additionally, consumers are becoming more health-conscious and are seeking out venues that offer healthier drink options and promote responsible drinking. This is challenging for nightclub operators who have long relied on alcohol sales as their primary revenue source. However, this also presents an opportunity for nightclubs to differentiate themselves by offering unique, healthier beverages and promoting a culture of responsible consumption.
Technological Advancements
The rise of technology, mainly digital technology, presents another significant trend in the nightclub industry. Today, technology is used in various nightclub operations, from ticketing and reservations to light and sound systems in the future. For example, many nightclubs now offer online ticketing and reservations, making it easier for customers to plan their night out. Additionally, advanced light and sound systems are used to create immersive sensory experiences for patrons. However, adopting technology also presents challenges, as it requires significant investment and can be complex to implement and manage.
Socio-Economic Factors
Finally, socio-economic factors such as urbanization and changes in demographic trends are also influencing the nightclub industry. As cities become more populated, there is a growing demand for nightlife options. This demand can lead to increased competition among nightclubs, making it more challenging for operators to stand out and attract customers. Additionally, as the demographic makeup of cities changes, so do the preferences and behaviors of nightclub patrons. This requires nightclub operators to continuously adapt and innovate to meet the changing needs and preferences of their customers.
Conclusion
In conclusion, the nightclub industry is facing several trends and challenges that are reshaping the way nightclubs are managed and operated. While these trends present challenges, they also offer opportunities for innovation and growth. By understanding these trends and adapting accordingly, nightclub operators can position themselves for success in the evolving nightlife landscape. As the industry changes, those who can anticipate and respond to these trends will be best positioned to succeed.
Impact Of Technology On Nightclubs And Bars
Adoption Of Digital Payment And Booking Systems
The digital revolution has thoroughly permeated the nightlife industry, especially in payments and bookings. Nightclubs and bars increasingly leverage digital payment and booking systems to enhance customer experiences and streamline transactions. Digital payment solutions provide convenience and security that traditional cash transactions can't deliver. Customers can make transactions at the touch of a button, eliminating the need for physical wallets or the inconvenience of handling cash.
Furthermore, these digital payment platforms often come with added features like splitting bills, tipping digitally, or even ordering drinks from the comfort of one's table. This not only enhances the customer's experience but also optimizes the operations of the nightclub, reducing the pressure on bartenders and waitstaff and allowing for more efficient service.
Similarly, digital booking systems have revolutionized how customers plan their nights out. They can now book tables, buy tickets, or even secure VIP packages with just a few taps on their smartphones. This eliminates the need for lengthy phone calls or physical visits to the club to make reservations. Moreover, these digital booking platforms often provide visual layouts of the club, allowing customers to select their preferred table or spot.
Integrating these digital systems also provides a wealth of data for nightclub managers. By tracking transactions and bookings, managers can gain insights into customer behavior, peak hours, popular drinks, and more. This data can be leveraged to optimize operations, tailor marketing strategies, and enhance overall customer experiences.
Challenges in Implementing Digital Payment and Booking Systems
The move to digital systems, while beneficial, is not without hurdles. One key challenge is the cost of implementing and maintaining these systems. Developing a secure, reliable, and user-friendly platform requires significant investment both in terms of finances and time. Nightclubs need skilled IT personnel to develop and maintain these systems, which can add to the operational costs.
Furthermore, digital systems can be vulnerable to cyber-attacks, risking customer data and financial security. Nightclubs need to ensure they have robust security measures in place to protect against such threats. This includes investing in firewall and antivirus software and regularly updating and patching systems to prevent potential breaches.
Another challenge lies in training staff to use these new systems efficiently. A smooth transition from traditional to digital systems requires comprehensive training programs to ensure that all staff members are comfortable and adept at using these new platforms.
Overcoming Challenges
Despite these challenges, nightclubs can take several measures to ensure successful implementation of digital payment and booking systems. Investing in reliable software and hardware and prioritizing cybersecurity can help protect against potential cyber threats. Regular staff training and feedback sessions can ensure a smooth transition to the new systems.
In conclusion, the move to digital payment and booking systems represents a significant shift in the nightclub industry. While there are challenges to overcome, the benefits of such systems in terms of efficiency, security, and improved customer experience make them a worthy investment for any nightclub seeking to remain competitive in the digital age.
Virtual Reality And Augmented Reality Experiences
Introduction to Virtual Reality and Augmented Reality in Nightlife
Virtual Reality (VR) and Augmented Reality (AR) technology have begun to make their mark in the nightclub industry, offering patrons unique, immersive experiences that were previously unimaginable. These technologies allow users to engage with virtual content in a real-world context, adding a new dimension to their nightclub experience.
Use of Virtual Reality in Nightclubs
VR in nightclubs often involves the use of headsets that transport users to a completely different virtual environment. For instance, users might find themselves dancing on a virtual beach, or partying in an intergalactic club! These virtual settings can be changed and customized based on the theme of the night or the preferences of the patrons. This offers endless possibilities for nightclub managers to create unique, themed experiences that will attract more customers and help them stand out in an increasingly competitive industry.
Use of Augmented Reality in Nightclubs
AR, on the other hand, enhances the actual physical environment by overlaying virtual elements onto it. This could mean anything from projecting virtual dancers onto the dance floor, to transforming the bar into a visual spectacle with floating, virtual drinks. AR can also be used for practical purposes in a nightclub, such as guiding patrons to available tables, or displaying digital menus that can be accessed through smartphones.
Benefits of VR and AR in Nightclubs
The integration of VR and AR technologies in nightclubs is changing the face of the nightclub business. They offer a way for nightclubs to differentiate themselves from competitors, attract a younger, tech-savvy audience, and provide unique, memorable experiences that will keep customers coming back. Furthermore, they can revolutionize marketing strategies by offering virtual tours of the club, or showcasing upcoming events in an enticing, interactive manner.
However, the implementation of these technologies also poses significant challenges. They require a considerable investment in both hardware and software, and can be complex to implement and maintain. Staff training is also a significant consideration, as is ensuring that the technology enhances rather than detracts from the overall nightclub experience.
Despite these challenges, it is clear that VR and AR technologies represent the future of the nightclub industry. As these technologies become more sophisticated and accessible, they will undoubtedly play a critical role in shaping the future of nightclub management.
Challenges in Implementing VR and AR in Nightclubs
Implementing VR and AR technologies in nightclubs is not without its challenges. Firstly, the cost factor cannot be ignored. High-quality VR and AR systems can be expensive, and nightclubs will need to invest a significant amount of money to acquire the necessary equipment. There's also the ongoing cost of maintaining and updating the technology.
Secondly, nightclubs will need to find ways to integrate these technologies into their current operations in a way that enhances, rather than disrupts, the customer experience. This could mean designing spaces that accommodate VR and AR activities, training staff to manage and troubleshoot the technology, and ensuring that the use of VR and AR does not result in longer wait times or other inconveniences for customers.
Lastly, there are also questions about the longevity and sustainability of VR and AR in nightclubs. While these technologies are currently trending, it remains to be seen whether they will have long-term appeal or whether they will be replaced by the next big thing in technology.
Overcoming Challenges
Despite these challenges, there are several ways in which nightclubs can successfully implement VR and AR technologies. Investing in high-quality systems from reputable providers can help ensure that the technology is reliable and delivers a good user experience.
Training staff to operate and manage the technology is also crucial. Staff should be able to assist customers in using VR and AR devices and be on hand to resolve any issues that arise.
Finally, it's important for nightclubs to keep up-to-date with the latest developments in VR and AR technology. This will allow them to continue offering the most cutting-edge experiences to their customers and stay ahead of the competition.
In conclusion, while the implementation of VR and AR technologies in nightclubs presents a number of challenges, the potential benefits make it a worthwhile investment. As we look to the future, it's clear that these technologies will play an increasingly important role in shaping the nightclub experience.
The Effect Of The Pandemic On Nightclubs And Bars
Changes Brought About By COVID-19
The COVID-19 pandemic has posed unprecedented challenges to the nightlife industry. Nightclubs and bars were among the hardest-hit businesses, with many forced to shut their doors due to stringent social distancing measures. The need for adaptation was immediate, and many establishments turned to innovative solutions in response. Virtual parties, live-streamed DJ sets, and online cocktail classes emerged as popular alternatives, demonstrating the resilience and adaptability of the industry.
On the other hand, the pandemic has also accelerated the digital transformation of nightclubs and bars. The widespread adoption of online booking systems and digital payments highlighted the importance of having robust and user-friendly digital platforms in place. While the return to normalcy is eagerly awaited, some of these changes, like an increased focus on health and hygiene measures, are here to stay. In sum, while the pandemic has undoubtedly disrupted the nightclub business, it has also acted as a catalyst for innovation and change, shaping the future of the industry in unexpected ways.
Strategies Implemented For Survival And Adaptation
To sustain in the new normal, nightclubs have deployed several strategies. Many have pivoted to virtual events, streaming live DJ sets, and hosting online parties that allow patrons to enjoy the nightclub experience from the safety of their homes. This not only helps to keep the brand relevant in customers' minds but also provides an avenue for revenue generation through ticket sales or donations.
Others have explored alternative uses for their spaces, transforming into pop-up restaurants or coffee shops during the day, while still maintaining the nightclub vibe at night. This allows them to increase footfall and revenue while adhering to social distancing norms.
Another strategy has been to transform outdoor spaces into beer gardens or dining areas, allowing patrons to socialize in a safer, open-air environment.
Nightclubs have also stepped up their health and hygiene measures, implementing temperature checks, mandatory mask usage, and sanitizing stations. Some establishments have even incorporated these measures into their branding, offering branded masks or sanitizers to customers.
Lastly, many nightclubs have turned to technology to enhance their operations. From contactless payments and digital menus to online reservation systems, these digital solutions not only enhance customer convenience but also help to maintain a safer environment by reducing physical contact.
The Future Of Nightclubs And Bars In Commercial Real Estate
Potential Changes In Location And Size Preferences
The ongoing changes in the nightclub sector are set to influence the commercial real estate market in several ways. A key consideration is the probable shift in location and size preferences for nightclubs. As social distancing measures and capacity limitations become the norm, large, densely packed urban clubs may lose their appeal. Instead, nightclub businesses might start favoring spacious suburban or rural properties that can accommodate open-air, socially distanced gatherings. Moreover, such locations often offer ample parking space, an added advantage in the era of reduced public transport usage due to health concerns.
We may also witness a rise in the popularity of smaller, boutique-style clubs offering a more intimate, exclusive vibe. These venues can provide bespoke experiences, catering to a niche clientele and maintaining a steady revenue stream despite a lower customer turnover. In conclusion, the COVID-19 pandemic, coupled with evolving customer preferences and emerging industry trends, is likely to transform the landscape of the nightclub-centred commercial real estate.
Sustainability And 'Green' Initiatives
Amidst evolving trends, sustainability and 'green' initiatives are set to leave a significant impact on the future of the nightclub industry. Forward-thinking nightclub owners are increasingly acknowledging the importance of environmentally-friendly practices and are integrating them into their business models. This can range from implementing energy-efficient lighting and sound systems, to promoting recycling and waste reduction measures. Some nightclubs are even exploring renewable energy sources, installing solar panels or wind turbines to power their operations in the future. Beyond these physical changes, an eco-conscious mindset is also influencing the sourcing of products. More clubs are choosing to stock their bars with locally-sourced beverages and organic mixers, thereby reducing their carbon footprint and supporting local businesses.
The emphasis on sustainability is not limited to operations; it also extends to the customer experience. Many establishments are using their 'green' initiatives as a selling point, attracting a demographic that values and supports sustainable practices. This trend towards eco-friendliness in the nightclub business is not just a passing fad. As awareness about climate change and environmental issues increases, sustainability is likely to become a key factor influencing the success and reputation of nightclubs in the near future.
Increasing Emphasis On Experiences
As we look ahead, the trend towards experiential offerings in the nightlife industry is becoming increasingly prominent. The modern club-goer is not just seeking a night out, but a curated experience that engages their senses and creates lasting memories. In response, nightclub management is bringing more unique and tailored offerings to the table. This can range from themed nights and immersive performances, to mixology classes and tastings. Technology, particularly VR and AR, are playing a key role in this shift, allowing for the creation of immersive and interactive experiences that were previously unimaginable.
Clubs are also exploring collaborations with artists, musicians, and culinary experts to diversify their offerings and appeal to a broader audience. The emphasis is moving away from just music and drinks, towards creating a holistic, multi-sensorial experience. This trend reflects a larger shift in consumer behavior, with more value being placed on experiences over possessions. As this trend continues to evolve, it is likely to shape the future of the nightclub business in exciting and innovative ways.
Conclusion
In conclusion, the future of the nightclub business lies in embracing change and innovation. The integration of VR and AR technologies, the emphasis on sustainable practices, the shift towards experiential offerings, and the influence of the pandemic-induced changes all signal a new era for the nightlife industry. These trends and strategies underscore the need for adaptability, creativity, and a willingness to invest in the future. As challenging as the landscape may seem, it is also ripe with opportunities for those ready to seize them. For a more detailed insight into how these trends can elevate your nightclub business, we invite you to schedule a demo with Orderific today. Our experts are ready to guide you through the exciting possibilities that await in the new era of nightclub management. Schedule a demo with Orderific now.
FAQs
What technological advancements are revolutionizing nightclub operations and customer experiences?
Virtual Reality (VR), Augmented Reality (AR), and digital platforms for bookings and payments are key technological advancements in nightclubs.
How is sustainability being integrated into the future of nightclub management and event planning?
Nightclubs are adopting eco-friendly practices like energy-efficient systems, waste reduction measures, and locally-sourced products.
What trends in music, entertainment, and ambiance will define the next era of nightclubs?
Experiential offerings, immersive performances, themed nights, and technological innovations will define the next era of nightclubs.
How can club owners adapt to changing regulations and safety measures in the nightclub industry?
Club owners can adapt by implementing stringent health measures, diversifying their offerings, and leveraging digital platforms.