Introduction
In the competitive landscape of the hotel industry, efficient and effective inventory management can be a game-changer. It optimizes room availability, maximizes revenue, and enhances the guest experience. With the right hotel inventory management software, hoteliers can maintain ideal inventory levels, enabling informed decision-making and operational efficiency. This comprehensive tool allows seamless tracking of every asset, from room inventory to secondary inventory items, ensuring nothing is overlooked. Moreover, a hotel inventory management system can empower hotel staff, providing a streamlined framework for inventory control and assisting management in the hospitality industry. Thus, incorporating such a system is an investment that goes beyond merely boosting revenue—it's about paving the way for success in hotel management.
What Is Hotel Inventory?
Hotel inventory comprises all assets, including room and secondary inventory items, such as linens, appliances, and amenities that contribute to the guest experience. Efficient inventory management is paramount to maintain adequate inventory levels, prevent asset loss, and ensure a seamless guest stay. An effective inventory management software, such as a hotel inventory management system, can simplify this process, enabling real-time asset tracking and accurate inventory count.
In the hotel industry, inventory management is directly linked to revenue management. By efficiently managing room availability, hoteliers can optimize room rates, boost direct booking, and ultimately increase hotel revenue. Operational efficiency is another key advantage, allowing hotel staff to focus more on guest satisfaction and less on inventory control.
Informed decision-making is another significant benefit of a hotel inventory management system. With real-time inventory data, revenue managers have the insights needed to make strategic decisions, bolstering the overall success of hotel management. This comprehensive approach to inventory management is a testament to its growing importance in the hospitality industry. Therefore, investing in robust hotel inventory management software is not just about increasing revenue—it's about driving success in the hotel industry.
Hence, whether it's enhancing the guest experience, boosting revenue, or improving operational efficiency, the role of effective inventory management in the hospitality industry cannot be overstated. Incorporating a hotel inventory management system should be a top priority for hoteliers aiming to thrive in today's competitive landscape.
What Is Hotel Inventory Management?
Hotel Inventory Management is an effective method for hoteliers in the hospitality industry to maintain optimal inventory levels and streamline hotel operations. This comprehensive approach tracks all assets, including room and secondary inventory items like linens, appliances, and amenities. By using advanced hotel inventory management software, hotel managers gain real-time insights into asset availability, enabling informed decision-making and improved operational efficiency.
An efficient hotel inventory management system aids in controlling inventory levels, preventing asset loss, and ensuring a seamless guest experience. It simplifies the process of inventory tracking and provides an accurate inventory count, contributing to effective inventory management.
Room availability is also critical to inventory management as it directly affects room rates and booking. Efficient room management leads to optimized room rates, increased direct bookings, and boosted hotel revenue. Inventory management software is not merely a tool for the hotel industry—it's a strategic asset. It empowers hotel staff, reducing their burden of inventory control and allowing them to focus on enhancing guest satisfaction.
Ultimately, the success of a hotel hinges on the effective management of its inventory. Whether it's increasing revenue, improving the guest experience, or streamlining operations, an efficient hotel inventory management system is the key to thriving in today's competitive hospitality landscape.
Why Is Inventory Control Important In Hotels?
Inventory control plays a pivotal role in the hotel industry, largely influencing the success or failure of an establishment. It encompasses the management of all hotel assets, which include both room inventory and secondary items like linens, appliances, and amenities that elevate the guest experience. Implementing an efficient hotel inventory management system can streamline processes and optimize resource utilization. It provides real-time tracking and accurate inventory counts, preventing asset loss. Additionally, effective inventory management is intertwined with revenue management; by controlling room availability, hotels can optimize room rates and enhance direct bookings, thereby increasing revenue. More importantly, it frees up hotel staff to focus on enhancing guest satisfaction, rather than getting tangled in inventory control. Overall, a strategic investment in a robust hotel inventory management software not only drives revenue but also fosters success in the competitive hospitality landscape.
What Are The Main Components Of Hotel Inventory Management?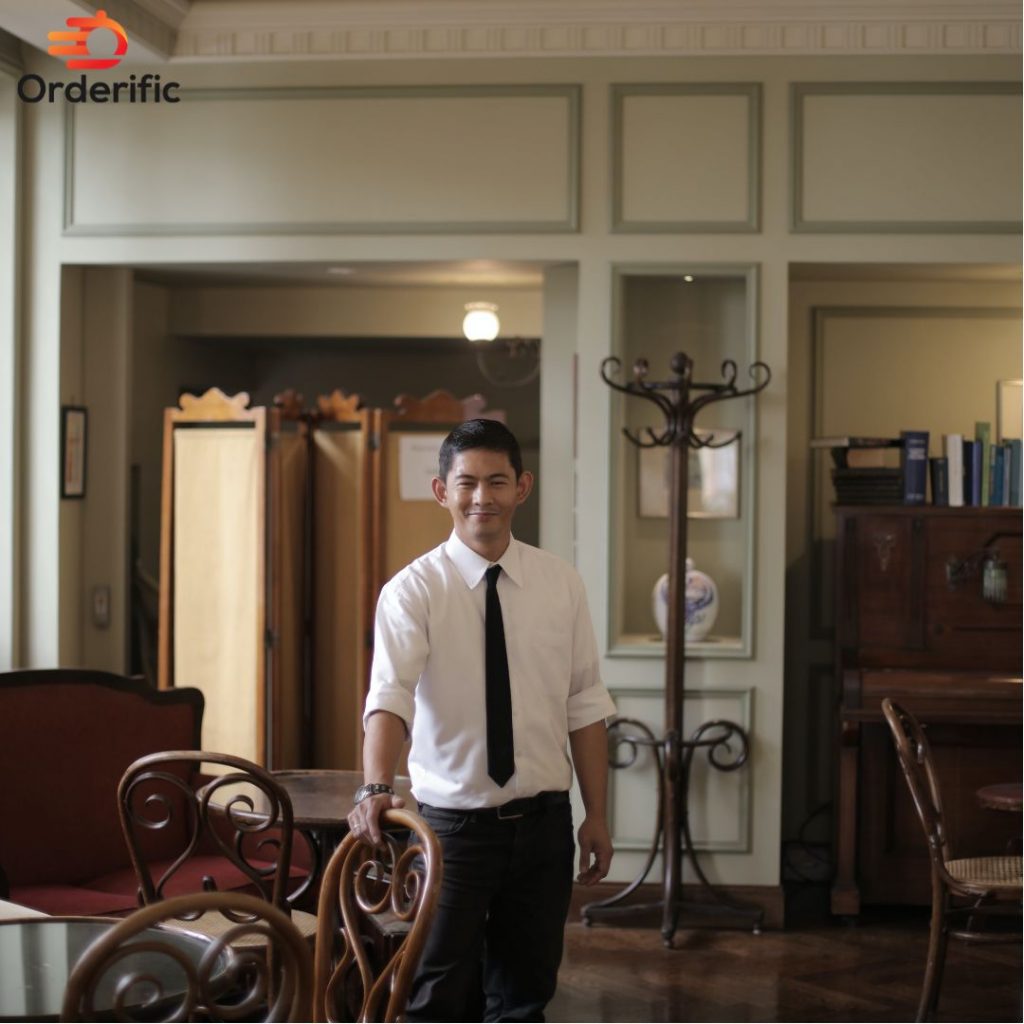 Pricing
Pricing is a crucial component of hotel inventory management, directly influencing profitability. An effective hotel inventory management software offers dynamic pricing options based on demand, competition, and other market factors. The system enables the hotel to adjust prices in real-time, optimizing revenue per available room. This dynamic pricing model not only helps in maximizing revenue but also in maintaining competitiveness in the market. It gives hoteliers the flexibility to increase prices during peak demand periods and reduce them during off-peak times, ensuring maximum room occupancy throughout the year. Thus, integrating a dynamic pricing feature in an inventory management system is a smart strategy for hoteliers aiming to increase profit margins.
Distribution
An effective hotel inventory management system extends beyond maintaining optimal inventory levels; it also encompasses efficient distribution of room inventory across various online sales channels. This involves broadcasting room availability and rates to various Online Travel Agencies (OTAs) and the hotel's own direct booking engine. The right inventory management software simplifies this process, offering a central dashboard to manage all channels effectively, therefore maximizing reach and bookings. Furthermore, an advanced hotel inventory management system automatically updates room availability in real-time across all platforms, preventing overbooking and underbooking. In a market where online presence is paramount, a robust distribution strategy backed by an efficient inventory management system can significantly enhance a hotel's visibility, drive direct bookings, and ultimately boost revenue. Thus, distribution is a critical component of hotel inventory management that facilitates improved reach and increased profitability.
Segmentation
Segmentation is an essential part of hotel inventory management, offering a strategic approach to managing diverse customer groups. By dividing the market into distinct segments based on factors like booking preferences, travel purpose, and price sensitivity, hoteliers can tailor their offerings and pricing strategy to meet the specific needs of each segment. Implementing a hotel inventory management software that supports segmentation allows hoteliers to optimize room rates and enhance room occupancy for each segment. In turn, this aids in maximizing revenue and improving guest satisfaction. Therefore, understanding and effectively managing market segmentation is key to achieving success in the competitive hotel industry.
9 Best Practices In Hotel Inventory Management
1. Regular Auditing
Regular auditing of your hotel inventory is fundamental to effective management. By utilizing a robust hotel inventory management software, you can conduct regular checks to ensure the numbers match with the actual stock on hand. This proactive practice aids in identifying any discrepancies, preventing potential losses, and ensuring the availability of necessary items for your valued guests.
With a comprehensive hotel inventory management system in place, you can streamline your operations and improve overall efficiency. The software allows you to easily track stock levels, monitor usage patterns, and generate detailed reports for analysis. By staying on top of your inventory, you can make informed decisions regarding purchasing, restocking, and optimizing stock levels.
Furthermore, regular auditing of your hotel inventory is crucial for maintaining cost control and minimizing waste. By identifying any inconsistencies or irregularities, you can take corrective measures to rectify the situation promptly. This proactive approach not only prevents financial losses but also enhances guest satisfaction by ensuring that essential items are always available.
2. Accurate Forecasting
Accurate forecasting, derived from analyzing historical data and current market trends, plays a crucial role in anticipating demand and optimizing purchase schedules. When it comes to managing hotel inventory, a sophisticated system equipped with advanced analytics can provide invaluable insights. These insights empower decision-makers to make informed choices, ensuring optimal inventory levels and avoiding the risks of overstocking or understocking.
By leveraging the power of accurate forecasting, hoteliers gain a competitive edge in the dynamic hospitality industry. They can proactively align their inventory with market demand, enhancing customer satisfaction and maximizing revenue potential. Additionally, a robust hotel inventory management system offers real-time visibility into stock levels, enabling timely replenishment and reducing the likelihood of missed sales opportunities.
Furthermore, with the ability to track and analyze historical data, hoteliers can identify patterns and trends to fine-tune their inventory strategies. This data-driven approach allows them to identify popular items, predict seasonal demand fluctuations, and adjust procurement plans accordingly. By understanding customer preferences and market dynamics, hoteliers can optimize inventory levels, minimize costs, and maximize profitability.
3. Just-in-Time (JIT) Approach
The Just-in-Time (JIT) approach is a valuable strategy that helps businesses reduce carrying costs and minimize waste by purchasing inventory only when it is needed. By implementing this approach and leveraging the real-time tracking feature of your hotel inventory management software, you can ensure that your stock levels are always optimized.
With the JIT approach, you can streamline your inventory management process and eliminate the need for excessive stockpiling. Instead of hoarding inventory, you can rely on the real-time data provided by your software to make informed decisions about when to purchase more items. This not only reduces the risk of overstocking but also helps you avoid additional storage costs.
Furthermore, the JIT approach promotes efficiency and cost-effectiveness. By purchasing inventory as needed, you can free up valuable storage space and minimize the risk of products becoming obsolete or spoiled. This approach also encourages better cash flow management since you are not tying up your capital in excess inventory.
4. First-In-First-Out (FIFO) Method
Implementing the First-In-First-Out (FIFO) method in your inventory management system is a smart strategy that ensures the usage of the oldest stock first. By doing so, you minimize the risk of spoilage and waste, which is particularly crucial for perishable items like food and beverages in the context of your hotel inventory.
The FIFO method works by organizing your inventory based on the date of acquisition. This means that the items that were received first are also the ones that are used or sold first. By following this approach, you can maintain the freshness and quality of your inventory while reducing the chances of any product becoming obsolete or expired.
In addition to preventing spoilage and waste, implementing the FIFO method can also have financial benefits. By using older stock first, you can optimize your inventory turnover, ensuring that your resources are utilized efficiently. This can lead to cost savings and increased profitability for your hotel business.
To successfully implement the FIFO method, it is important to have a well-organized inventory system that tracks the dates of stock acquisition accurately. This can be achieved through the use of inventory management software or manual tracking methods, depending on the scale and complexity of your hotel operations.
5. Supplier Relationships
Maintaining strong and reliable relationships with suppliers is of utmost importance in any business. These relationships can bring about a multitude of benefits, including competitive pricing, favorable payment terms, and expedited delivery. By implementing an efficient hotel inventory management system, businesses can effectively track and evaluate supplier performance, enabling them to make informed decisions when selecting the best vendors for their needs.
A solid supplier relationship can have a significant impact on a business's bottom line. When suppliers are seen as partners rather than just transactional entities, it fosters a sense of trust and collaboration. This trust can lead to better negotiation power, allowing businesses to secure better prices and terms that align with their financial goals. Furthermore, a reliable supplier can ensure timely delivery of goods, reducing the risk of inventory shortages and ensuring customer satisfaction.
Implementing a robust hotel inventory management system can streamline the supplier management process. By tracking supplier performance, businesses can assess factors such as delivery times, product quality, and responsiveness. This data-driven approach enables businesses to identify top-performing suppliers and build stronger relationships with them. Additionally, it helps identify areas for improvement, allowing businesses to address concerns and optimize their supply chain.
6. Centralized Inventory Control
A centralized inventory control system is a powerful tool that provides a comprehensive overview of your entire inventory, simplifying management and control processes. With the integration of an advanced hotel inventory management software, you can leverage the benefits of centralized control, effectively minimizing discrepancies, and optimizing overall operational efficiency.
This innovative solution streamlines inventory management by consolidating data and providing real-time insights. It allows you to monitor stock levels, track product movement, and identify trends to make informed decisions. Additionally, the centralized system ensures accurate inventory tracking, preventing stockouts and overstocking situations.
Moreover, the advanced features of the hotel inventory management software enable seamless integration with other systems, such as point-of-sale and procurement. This integration facilitates efficient order processing, automatic inventory updates, and synchronized data across departments.
By implementing a centralized inventory control system and leveraging the capabilities of a robust hotel inventory management software, you can optimize your operations, reduce costs, and improve customer satisfaction. Stay ahead of the competition with a comprehensive and efficient solution that empowers your business to thrive in the dynamic hospitality industry.
7. Staff Training
Proper staff training plays a crucial role in ensuring the effective use of the hotel inventory management system. When staff members are well trained, they become adept at managing inventory efficiently, preventing mistakes, and contributing to cost-saving initiatives.
By providing comprehensive training programs, hotels can equip their staff with the necessary skills and knowledge to handle inventory management tasks with confidence. This includes training on the functionalities of the inventory management system, understanding inventory control processes, and familiarizing staff with best practices for inventory tracking and reconciliation.
With the right training in place, staff members are better prepared to handle various scenarios that may arise in inventory management, such as handling stockouts, managing perishable items, and optimizing inventory levels. Additionally, well-trained staff can effectively utilize the features and capabilities of the inventory management system, maximizing its potential and ensuring smooth operations.
Moreover, training helps create a culture of continuous improvement within the hotel, as staff members are encouraged to stay updated with the latest industry trends and advancements in inventory management practices. This commitment to ongoing learning and improvement ultimately benefits the hotel by enhancing operational efficiency, reducing costs, and improving customer satisfaction.
8. Safety Stock
Maintaining a certain level of safety stock is crucial for protecting against unexpected demand or delays from suppliers. By having a buffer of inventory, you can ensure that you have enough stock to meet customer needs even during unforeseen circumstances.
Utilizing a reliable hotel inventory management software can greatly assist in determining the appropriate amount of safety stock to maintain. This software takes into account various factors such as historical sales data, lead time, and demand forecasting to calculate the optimal level of safety stock.
Having too little safety stock can result in stockouts and lost sales, which can adversely impact customer satisfaction and revenue. On the other hand, carrying excessive safety stock ties up capital and increases storage costs. Finding the right balance is essential to ensure operational efficiency and customer service.
With the help of your hotel inventory management software, you can analyze demand patterns, identify potential risks, and make informed decisions on safety stock levels. By implementing an effective safety stock strategy, you can minimize disruptions, improve inventory management, and enhance overall supply chain performance.
9. Continuous Improvement
The best practices of hotel inventory management involve continually looking for ways to improve. Regularly reviewing procedures, analyzing the effectiveness of strategies, and updating your hotel inventory management software can lead to ongoing improvements and enhanced profitability.
By implementing effective inventory management techniques, hotels can optimize their operations and maximize revenue potential. One key aspect is to establish accurate forecasting methods to anticipate demand and ensure optimal inventory levels. This allows hotels to meet customer expectations while minimizing costs associated with overstocking or stockouts.
Additionally, integrating technology solutions can streamline inventory processes and provide real-time insights. Advanced software platforms offer features like automated reporting, centralized inventory control, and integration with other hotel systems. These tools enable efficient management, reduce manual errors, and enhance decision-making.
Furthermore, effective communication and collaboration among departments play a crucial role in successful inventory management. Regular meetings and cross-functional teams can facilitate coordination, identify potential issues, and implement corrective actions promptly. This collaborative approach ensures that all stakeholders are aligned towards optimizing inventory and delivering exceptional guest experiences.
Conclusion
In conclusion, successful hotel operations hinge on effective inventory management. From maintaining optimal inventory levels to streamlining operations, boosting profitability, and enhancing guest satisfaction, the role of a robust hotel inventory management software is pivotal. It serves as a strategic asset, enabling real-time insights, informed decision-making, and improved operational efficiency. By integrating dynamic pricing, efficient distribution, and strategic segmentation, hoteliers can maximize revenue and stay ahead in today's competitive hospitality landscape. The adoption of best practices, such as regular auditing, accurate forecasting, JIT approach, FIFO method, maintaining supplier relationships, centralized inventory control, staff training, safety stock, and continuous improvement, can further elevate the effectiveness of your hotel inventory management system.
Now that you understand the importance and benefits of efficient inventory management, it's time to take the next step. Experience the power of advanced inventory management with Orderific. Book a demo with us today and discover how our cutting-edge hotel inventory management software can revolutionize your hotel operations and drive profitability.
FAQs
What is hotel inventory management?
Hotel inventory management is the process of tracking and controlling all assets in a hotel to optimize operations and increase profitability.
What are the 4 types of inventory management system?
The four types are perpetual, periodic, just in time, and drop shipping.
What is an example of hotel inventory?
Hotel inventory includes items like rooms, linens, appliances, and amenities.
Who is responsible for inventory control in hotels?
The hotel's inventory manager or the general manager is typically responsible for inventory control in hotels.