Introduction
In the rapidly evolving hotel industry, mastering new software systems like Opera PMS is critical for effective management and enhanced guest experience. This guide aims to navigate you through the process of training your hotel staff, including receptionists and control, on the ins and outs of this robust hotel management software. From hospitality to revenue management, we will discuss the critical skills needed and the best practices for implementing a successful training program. Our focus will be on creating an interactive and exciting approach to training that cultivates a team of well-rounded hospitality professionals. So, whether you're a seasoned hotel manager or a novice in the hospitality sector, this guide will provide you with practical knowledge and tools to ensure an efficient, smooth-running operation that prioritizes customer satisfaction.
Prioritize Training With Proper Timing, Scheduling, And Resources
Practical training, particularly in the hotel industry, is crucial to the successful operation of any hotel. More is needed to know the basics; mastery of hotel management software, such as the popular Opera PMS, is necessary for every hotel manager, hotel receptionist, and indeed all hotel staff. By understanding and utilizing this versatile management system, staff can enhance the guest experience, manage reservations, handle housekeeping schedules, and even deal with demanding customers more efficiently.
The Opera PMS hotel software is a crucial tool in the arsenal of hospitality management, offering a comprehensive solution to many of the challenges faced in daily hotel operations. This software can enhance revenue management, a critical aspect of hotel administration, and customer service. Training your team on this software is, therefore, a priority.
Training should be thorough and continuous, with courses designed to accommodate different skill levels among staff members. The aim is to ensure each learner gains practical knowledge and skills to use the hotel management system efficiently. This means integrating course material into daily tasks and making training a regular part of the staff's schedule. An online course can also supplement the learning process, offering flexibility for the employee and continuous access to course materials.
Implementing a training program is not just about running a course; it's about developing hospitality professionals adept at using tools like the Opera PMS to enhance hotel operations. The program should be designed to encourage interaction and engagement, making learning exciting and accessible. Remember, a well-trained hotel staff can significantly improve the guest experience, leading to improved customer satisfaction and, ultimately, increased revenue for your hotel.
Ensure To Have A Thorough Understanding Of The Software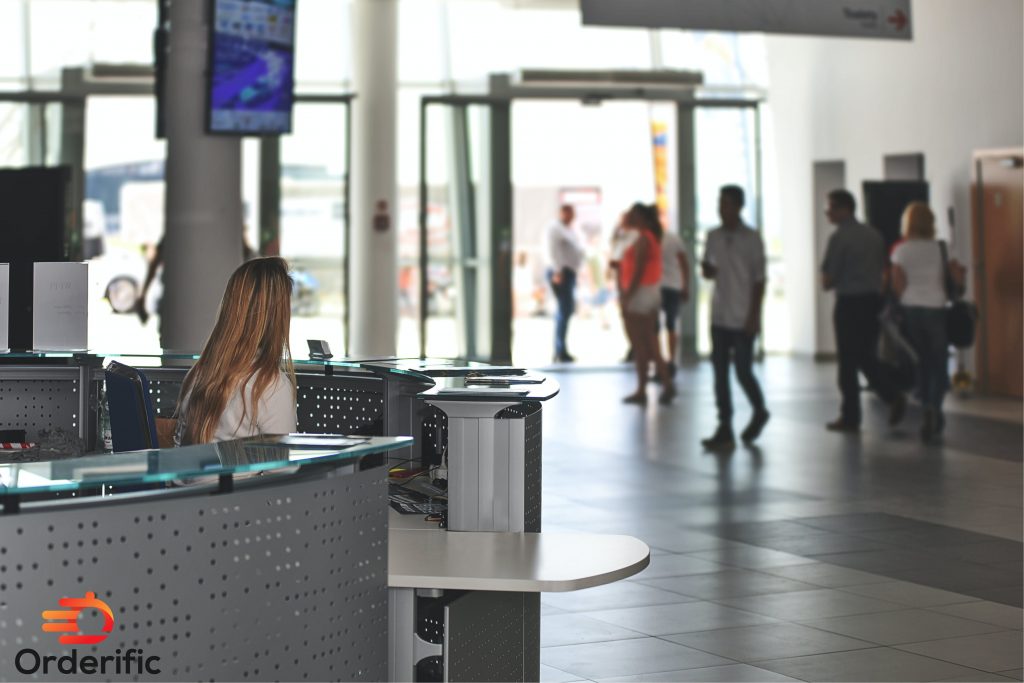 Before initiating training, a thorough understanding of the Opera PMS hotel software is essential. This software offers a myriad of functions that streamline hotel operations, from managing reservations to coordinating housekeeping tasks, thereby elevating the guest experience. However, to harness its full potential, hotel managers, receptionists, and staff must understand its diverse functionalities. This understanding is not about merely knowing how to operate the software; instead, it's about mastering its utility to optimize hotel operations. This involves familiarizing yourself with its various modules, understanding how they interconnect, and applying this knowledge to real-life scenarios within your hotel. A well-structured training program should include both theoretical knowledge and practical application, bridging the gap between learning and doing. Through comprehensive training, your team can become adept at using Opera PMS, leading to more efficient management, improved customer satisfaction, and potentially increased revenue.
Pick The Right Format For Training
Choosing the correct training format is crucial when teaching your staff to use Opera PMS hotel software. The format should cater to the diverse learning styles of your team, ensuring that everyone can effectively grasp the system's functionalities. Typically, a blend of online and in-person training provides a balanced approach. Online training offers flexibility and convenience, while in-person sessions facilitate real-time feedback and hands-on learning. Remember, the goal of training is to not only understand how to use the software but to also apply it efficiently in day-to-day operations to enhance guest experiences and streamline hotel management. Regular assessments and interactive sessions can add value to the learning process, keeping the training interesting and engaging for your team. Ultimately, the right format will help your staff become proficient with the Opera PMS, turning them into hospitality professionals who can contribute to the hotel's growth and success.
Ensure Training Is Interactive
To make the training effective and engaging on the Opera PMS hotel software, it's essential to ensure it's interactive. An interactive approach goes beyond traditional teaching methods, encouraging active participation from your hotel staff, including the receptionists and the management. This can be achieved through hands-on exercises, group discussions, and real-world case studies that allow team members to apply what they've learned. With this approach, participants not only learn the ins and outs of the software but also how to problem-solve and think critically about its use within their individual roles. Role-playing scenarios, quizzes, and gamification can also add an element of fun to the training.
A well-trained staff is more likely to be efficient, confident, and capable of enhancing the guest experience, thereby contributing to the overall success of your hotel. An interactive training environment fosters understanding, retention, and practical application of knowledge, key aspects that underline the value of effective staff training in the hotel industry.
Engage Employees At Every Step
Keeping employees engaged throughout the training process on the Opera PMS hotel software is crucial. Employee engagement goes beyond merely participating; it involves actively understanding and applying the knowledge gained. Employ techniques such as interactive discussions, practical exercises, and real-life scenarios to keep the staff interested and involved. Make use of assessment tests and provide constructive feedback to help them improve. Remember, every staff member, from management to receptionists, plays a vital role in the hotel industry. Their engagement in training contributes significantly to the hotel's growth, enhancing customer satisfaction and potentially increasing revenue. Consider rewarding employees who demonstrate exceptional understanding and application of the software to motivate others. Ultimately, a well-engaged and well-trained staff is a valuable asset to any hotel.
Allow Room For Failure
In the training process, it is essential to create an environment where mistakes are seen not as failures, but as opportunities for learning. This is particularly true when training your hotel staff on complex systems like the Opera PMS hotel software. Understand that new users might make errors while navigating through the different modules of the software. Instead of penalizing these errors, use them as teachable moments to clarify misunderstandings and reinforce correct procedures. Emphasize the importance of learning from mistakes and encourage your team to ask questions and seek help when needed. Remember, the ultimate goal is to foster a team of professionals who are not just proficient in using the software but are also flexible and adaptable problem-solvers. By allowing room for failure, you can help your staff build confidence and expertise in using the software, ultimately leading to improved operational efficiency and guest satisfaction in your hotel.
Update Your Training As The Software Changes
As the hotel industry evolves, so too does the software that supports it. Hence, it's crucial to keep your training sessions up-to-date with the latest changes in the Opera PMS hotel software. Regular updates and enhancements are common in the software world, and staying abreast of these changes ensures your team can effectively use all the features of the software. This includes informing your staff about any new modules, improved functionalities, or changes in the user interface. Additionally, as your team gains more experience with the system, you may want to introduce more advanced training sessions to further develop their skills. Remember, the goal of consistent training updates is not just about keeping up with the software changes; it's about ensuring your staff's proficiency continues to grow, enhancing your hotel's efficiency and guest satisfaction.
Use Training Incentives For Employees To Use New Software
Offering incentives can significantly boost the effectiveness of your Opera PMS hotel software training program. Incentives can take various forms, such as rewards, recognition, or opportunities for career advancement. These incentives can foster a sense of achievement among your hotel staff, motivating them to actively participate in the training and apply their new skills in their day-to-day tasks. For instance, you could recognize the 'most improved' staff member or reward those who demonstrate exceptional expertise in using the software. Additionally, consider incorporating advanced training as a stepping stone for career progression, signaling to your team that mastery of the software is valued and can lead to growth opportunities within the hotel industry.
Remember, incentives should not only aim at encouraging usage of the software but should also strive to build a team of adept, confident hospitality professionals. An incentivized training program can ultimately lead to a more engaged staff, an efficient hotel operation, and an enhanced guest experience.
Get Feedback From Your Team
Soliciting feedback from your team is an integral part of making the training on the Opera PMS hotel software more effective. Gathering insights from your hotel staff, including managers and receptionists, can help you understand the strengths and gaps in your training program. Constructive feedback can provide valuable information on what aspects of the training are working well and what areas need improvement. It enables you to gauge the level of understanding among the staff, the practical applicability of the training, and the overall usefulness of the training in enhancing their daily tasks. Consider creating a feedback system that allows staff to share their thoughts and suggestions. This could be in the form of a questionnaire, an open discussion session, or a suggestion box.
Remember, feedback is not a one-time process. It should be an ongoing part of your training program, helping you continually refine and improve your teaching methods. This continuous improvement will result in a more effective training program, equipping your staff with the skills to navigate the software proficiently and thereby deliver an improved guest experience.
Conclusion
Implementing an effective training program for the Opera PMS hotel software is crucial in the hotel industry. It not only equips your hotel staff with necessary skills but also contributes to improved guest satisfaction, streamlined operations, and potential revenue growth. The training should be comprehensive, interactive, and engaging, accommodating different learning styles, and fostering an environment where mistakes are treated as learning opportunities. Keeping the training updated with the latest software changes and providing incentives can further enhance its effectiveness. Constantly obtaining feedback from your team ensures the training remains relevant and impactful.
Remember, a well-trained staff is the backbone of a successful hotel operation. Therefore, investing time and resources in training your staff is a worthwhile endeavor. If you'd like to take your training to the next level, consider scheduling a demo with Orderific. Their innovative solutions could be the key to unleashing your team's full potential. To schedule a demo, please click here.
FAQs
What is the best hotel management software?
The best hotel management software differs based on specific hotel needs, but many prefer Opera PMS for its comprehensive features.
What are the positive aspects of hotel software?
Hotel software streamlines operations, enhances guest experience, and improves efficiency.
How to choose the best hotel software?
Consider your hotel's specific needs, budget, and the software's features and user reviews.
What types of software would hotels need?
Hotels would need management, reservation, and housekeeping software.