Introduction
In today's fast-paced world, Housekeeping scheduling tools are vital to maintaining a successful cleaning business. Leveraging the power of business software can be a game-changer, especially when scheduling tasks for your cleaning crew. Technologies like maid service software and field service management tools now pave the way for smoother operations. Imagine a tool that can seamlessly manage the appointments, track the time spent by cleaning staff on each task, and even handle invoicing. This is where automated scheduling software shines, providing a platform for cleaning services to optimize operations more effectively. This not only saves time for both the client and business owner but also ensures top-notch customer service. With features like room status updates and customer management, it's clear why more cleaning companies are turning to housekeeping software. Whether it's Service Autopilot, Housecall Pro, or Operto Teams, these tools set a new standard in the cleaning industry.
What Is Automated Scheduling Tools?
Automated scheduling tools are an integral part of the modern cleaning business. They are software solutions that bring together various aspects of business operations. These tools allow your maid service to efficiently manage tasks, from appointment booking to time tracking and invoicing. Having a cleaning schedule in place is crucial for your cleaning team. Scheduling software like Service Autopilot or Housecall Pro enables you to allocate tasks to your cleaning staff systematically, ensuring no room is left unattended. They provide real-time room status updates, enhancing customer service.
The software also takes care of the invoicing, leaving your cleaners more time to focus on the cleaning tasks. For effective customer management, software like Operto Teams can be crucial in bridging the communication gap between the cleaning services and the client. Field service management is another feature of this business software that aids in streamlining housekeeping tasks. This technology not only makes the life of the business owner easier but also contributes to better customer satisfaction. In a nutshell, these tools are making the cleaning business more efficient and customer-centric.
The Power Of Automation In Housekeeping
Automation in housekeeping is revolutionizing the cleaning business. By employing business software like Service Autopilot and HouseCall Pro, cleaning services can now streamline their operations. These tools are not just scheduling software for booking, but a comprehensive solution for the entire cleaning business. They help manage everything, from the time-tracking of the cleaning staff to invoicing the client. With tools such as Operto Teams, customer management becomes much easier. These software solutions offer features that keep the client informed about the room status, ensuring top-notch customer service.
Field service management is another powerful feature that makes these tools indispensable for any cleaning business. This allows for easy allocation of tasks to the cleaning team, ensuring that the cleaning schedule is strictly followed and no cleaning task is left unattended. Maid service software solutions like these allow the business owner to focus on improving the services while the software handles operations, leading to increased customer satisfaction. The use of such housekeeping software is indeed an effective strategy for running a successful cleaning service.
Choosing The Right Automated Scheduling Tool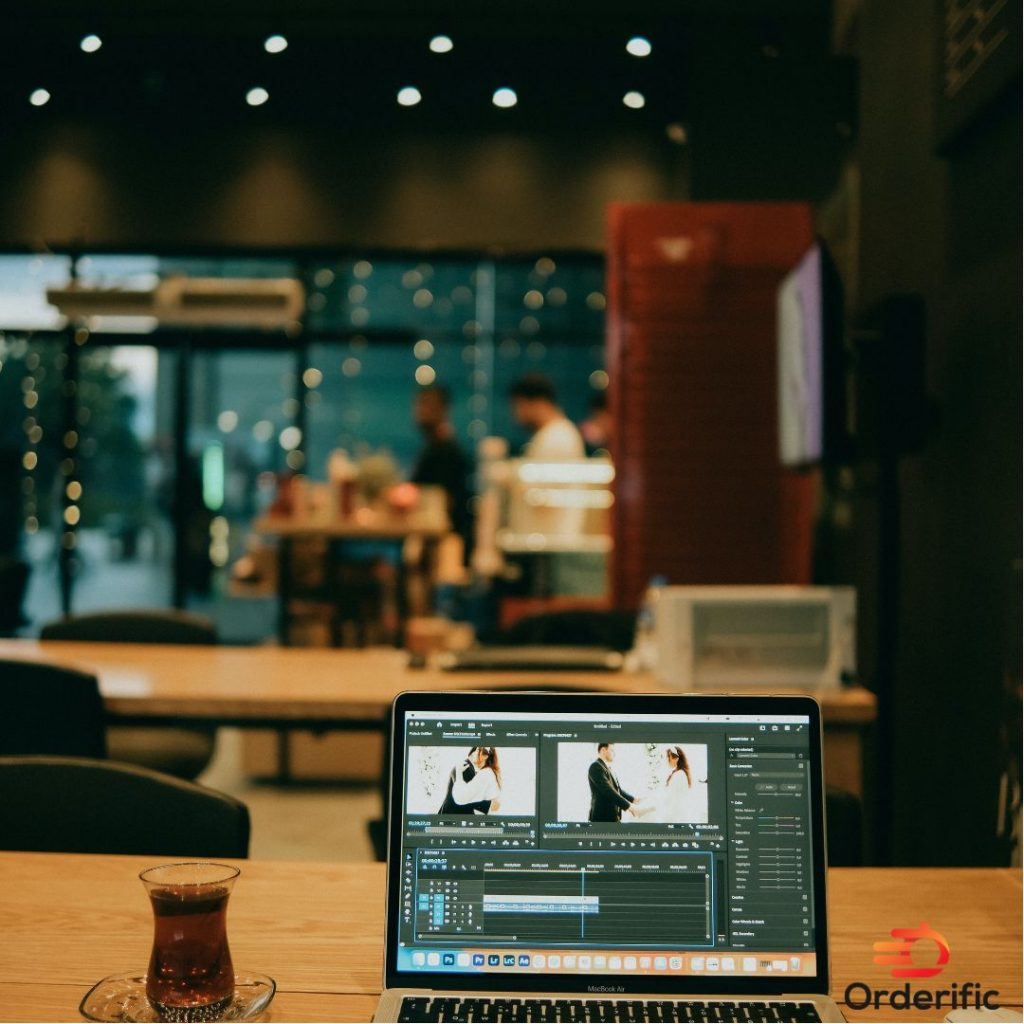 Key Features To Look For In Housekeeping Software
When choosing an automated scheduling tool for your housekeeping business, consider features that streamline operations and enhance customer satisfaction. First, look for user-friendly software that allows hassle-free appointment booking, time tracking, and invoicing. These core features will save time and make operations more efficient. Also, consider the software's capability for real-time room status updates – this transparency can increase customer trust and satisfaction. Additionally, look for software that facilitates effective communication between your cleaning services and your clients, enhancing customer relations. Finally, the tool should incorporate field service management, enabling you to allocate tasks to your team systematically, ensuring no task is overlooked. Make sure the tool you select is robust and capable of handling all the facets of your cleaning business, allowing you to focus on providing top-notch service.
Comparing Popular Housekeeping Automation Solutions
When it comes to selecting a scheduling tool for your housekeeping business, it's essential to focus on key features that enhance operational efficiency and customer satisfaction. Opt for intuitive software that simplifies appointment booking, time tracking, and invoicing processes. These core functionalities can significantly streamline your daily operations. The ability to provide real-time room status updates is another significant feature. This not only keeps your clients informed but also builds trust through transparency. The software should also foster effective communication between your cleaning team and your clients, enhancing client relationships. Additionally, a tool that incorporates field service management can help ensure tasks are systematically allocated to your team, leaving no task unattended. In essence, the ideal software should be comprehensive and robust, capable of handling all aspects of your business while allowing you to focus on delivering exceptional service.
Customization And Integration: Tailoring The Tool To Your Hotel
When selecting software for your cleaning services, it is crucial to consider customization and integration capabilities. An ideal housekeeping automation tool should be flexible enough to align with your hotel's unique operational needs. Customization options can enable you to tailor the software to better suit your hotel's specific workflows and processes. This adaptability not only ensures a seamless fit into your existing operations but also enhances productivity by simplifying routine tasks. Moreover, integration capabilities are significant as they allow the software to connect with other systems in your hotel, such as the Customer Relationship Management (CRM) or Property Management System (PMS). This offers a unified platform for managing all housekeeping tasks, improving data accessibility, and reducing manual work. By choosing a tool with robust customization and integration features, you can ensure optimal functionality and operational efficiency for your cleaning business.
Implementing Automated Scheduling: Best Practices
When implementing automated scheduling in your cleaning business, there are some best practices to keep in mind. Start by involving your team in the transition process; their input and acceptance are crucial for successful implementation. Set clear objectives and communicate the benefits of this change to everyone involved. Ensure comprehensive training sessions for your staff so they can effectively utilize the new tool. As you start using the software, continuously monitor its performance and make necessary adjustments. Remember that the tool should serve your unique business needs, so don't hesitate to customize it. Integrating the software with other systems in your hotel, like the CRM or PMS, can create a unified platform for managing all tasks, improving both efficiency and data accessibility. By adhering to these best practices, you can seamlessly implement automated scheduling and reap its benefits.
Improving Guest Satisfaction Through Automation
Automation in housekeeping significantly enhances guest satisfaction. With automated scheduling tools, guests can receive regular status updates about room cleaning, fostering transparency and trust. Moreover, the efficient allocation of tasks ensures that no cleaning activity is overlooked, leading to immaculate results and a pleasant stay for guests. Automated invoicing eliminates any possible errors and confusion during billing, further enhancing the guest experience. Furthermore, the ability to seamlessly integrate with other hotel systems means that guests can enjoy a unified and consistent service experience. In essence, automation in the cleaning services sector doesn't just streamline operations; it contributes significantly to guest satisfaction, fostering loyalty, and repeat business.
Conclusion
In the dynamic world of cleaning services, adopting automated scheduling tools is no longer an option; it's a necessity. These comprehensive solutions are designed to streamline operations, enhance customer satisfaction, and ultimately, create a more profitable and efficient business. By integrating features such as appointment booking, time tracking, invoicing, and real-time room status updates, these tools transform the way cleaning businesses operate. Furthermore, with their customization and integration capabilities, they can be tailored to fit your unique business needs, ensuring a seamless incorporation into your existing operational processes. This leads to maximized productivity and improved guest satisfaction, fostering a high level of trust and resulting in repeat business. As cleaning services continue to evolve, the adoption of such automation tools is the logical step towards creating a successful and sustainable business.
If you're ready to harness the power of automation and streamline your housekeeping operations, it's time to explore what Orderific has to offer. Click the link to book a demo and discover how we can help transform your business.
FAQs
What is the purpose of a housekeeping schedule?
The purpose of a housekeeping schedule is to organize and manage cleaning tasks efficiently.
How do you schedule cleaning clients?
You can schedule cleaning clients using automated scheduling software that allows convenient and efficient appointment booking.
What are the hazards in the housekeeping department?
Hazards in the housekeeping department can include exposure to cleaning chemicals, slips, trips, falls, and physical strain.
What is a Frequency schedule?
A frequency schedule is a timetable that outlines how often cleaning tasks should be performed.
How to implement an automated housekeeping schedule?
To implement an automated housekeeping schedule, choose a suitable scheduling software, customize it to fit operations, train your team on its use, and integrate it into existing systems.