Introduction
In the vibrant and rapidly growing juice bar industry, it is essential to carve your niche and stand out from the crowd. This guide will help you navigate the competition and elevate your juice bar business plan. We will discuss how to captivate health-conscious customers with innovative juice and smoothie offerings, enhance customer service, and leverage social media for marketing. Whether you're an aspiring juice bar owner or a seasoned business owner looking to refresh your brand, you'll find valuable insights here. We delve into factors that contribute to a successful juice bar, from inventory management to customer satisfaction, and even touch upon the importance of elements like raw juice, fresh fruit, and cold-pressed juices in your menu. Let's embark on this journey to make your juice bar business a refreshing oasis in the juice bar competition of the restaurant industry.
Market Research And Target Audience
In the juice bar industry, understanding your target audience is critical to crafting a successful juice bar business plan. Market research can help identify potential customers' preferences for fresh juices like smoothies, raw juice, and cold-pressed juices. It can uncover the potential for a new fruit smoothie bar or reveal an unmet demand for a specialized like a tropical smoothie cafe or a fresh juice bar.
Recognize the love juice bar customers have for variety and freshness in menu items, and capitalize on it. Healthy eating is a trend here to stay, and health-conscious customers will appreciate a menu that includes fresh-squeezed juices and fruit smoothies.
Consider your marketing plan – social media is a powerful tool for creating brand awareness and reaching customers. Look at successful companies like Smoothie King, Jamba Juice, and Planet Smoothie for inspiration, and learn from their marketing efforts.
Remember, a successful juice bar is not just about delicious smoothies. Customer service, efficient inventory management, and a strong juice bar business plan are equally important.
Choosing A Location For A Successful Juice Bar Business
Choosing the right location is paramount to the success of your juice bar business. A juice bar thrives in areas with high foot traffic like shopping centers, gyms, and health food stores. When drafting your juice bar business plan, take into account the preferences and habits of your target market. Are they gym-goers who love to grab a fresh-squeezed juice or a smoothie bowl after a workout? Or are they office employees looking for a healthy eating alternative during their lunch break? A successful juice bar isn't just about offering delicious smoothies and fresh juice. It's about understanding the needs of your potential customers and meeting them where they are juice bar competition.
Consider your juice bar concept and the types of juices and smoothies you'll be offering. Will it be a fresh juice bar focusing on cold-pressed juices, or a tropical smoothie cafe with exotic fruit smoothies? Make sure your menu items reflect the tastes and dietary preferences of your health-conscious customers.
A strong marketing plan is also crucial. Leverage social media platforms to raise brand awareness, share related articles about the benefits of juicing, and promote your unique offerings. Highlight your commitment to using fresh fruit and high-quality ingredients.
Crafting A Unique Concept In A Competitive Market
In the highly competitive juice bar market, crafting a unique concept can set your business apart. Start by identifying what makes your juice bar different. Are you focusing exclusively on cold-pressed juices, or do you plan to wow your health-conscious customers with exotic fruit smoothies? Your unique selling point could be anything from unique juice blends, sourcing local produce, offering seasonal menu items, or even providing dietary-specific options like vegan smoothies or low-sugar juices. Whatever it is, make it the focal point of your marketing strategy. Use social media platforms to amplify your uniqueness, engage with your audience, and build a community around your brand. Collaborate with local businesses and influencers to increase visibility and reach a wider audience.
Remember, in the end, your juice bar must not only serve delicious and healthy drinks but also deliver an exceptional customer experience. This holistic approach to your juice bar business plan will help you stand out from the juice bar competition.
Developing A Business Plan
The development of a comprehensive and practical juice bar business plan serves as the blueprint for your venture's success. This document should outline your business' mission, vision, and operational details. It should detail your unique selling proposition – perhaps a focus on organic, cold-pressed juices, or exotic smoothie blends. Make sure to include your market research and identified target audience, detailing their preferences and habits. Your business plan should also cover your choice of location, taking into account the lifestyle of your potential customers. A detailed marketing strategy is a must, highlighting your use of social media and collaborations with local businesses to enhance visibility. Finally, it should outline your operational plan, including staffing, inventory management, and a customer service strategy to ensure a smooth and satisfying experience for your health-conscious customers.
Securing Funding For Your Juice Bar Venture
Securing funding is a critical step in bringing your juice bar business plan to life. Several sources can aid with this, including personal savings, bank loans, angel investors, or even crowdfunding. Carefully evaluate each option based on your business needs and financial situation. When approaching potential investors, showcase your well-researched business plan, emphasizing your unique concept and commitment to customer service and quality. Highlight your efforts towards capturing the health-conscious consumer segment with your innovative juice and smoothie offerings. Remember, lenders and investors are not just investing in a business; they're investing in you and your vision. Show them that your juice bar is a promising venture by demonstrating market understanding, thoughtful planning, and a clear roadmap to success. With the right funding in place, your juice bar can rise above the competition, offering a refreshing and healthy choice for consumers.
Obtaining Licenses And Permits
Acquiring the necessary licenses and permits is a crucial step in launching your juice bar business. Regulations vary depending on your location, so it's essential to research local food service and business operation laws. Typically, you'll need a business license, a food handler's permit, and potentially a health department permit. Consult with a legal expert to ensure you're completely compliant. Don't overlook this step in your business plan; without proper licensing, your dream of owning a juice bar could be delayed or even derailed. Ensure your juice bar is ready to serve delicious, fresh juices and smoothies to health-conscious customers without any legal hiccups.
Designing Your Space
Designing your juice bar space is integral to the customer experience. From the layout to the decor, every element should reflect your brand and ethos. A welcoming, clean, and aesthetically pleasing environment can enhance the appeal of your juice bar, inviting customers to enjoy your fresh juices and smoothies in a relaxing setting.
Equipment And Supplies
When crafting your juice bar business plan, investing in high-quality equipment and supplies is essential. This includes commercial juicers, blenders, refrigeration units, and serving equipment in the juice bar competition. Along with this, ensure you source fresh fruits and other ingredients from reliable suppliers. Remember, the quality of your supplies directly impacts the taste and presentation of your juices and smoothies.
Menu Development For Juices And Smoothies
Developing an appealing, well-balanced menu is at the heart of any juice bar business. Your menu should reflect your brand's identity and cater to the taste and health preferences of your target audience. Include a variety of options, from classic favorites to innovative blends, ensuring each drink showcases the quality and freshness of your ingredients.
Sourcing Ingredients: Establishing Relationships With Local Suppliers And Farmers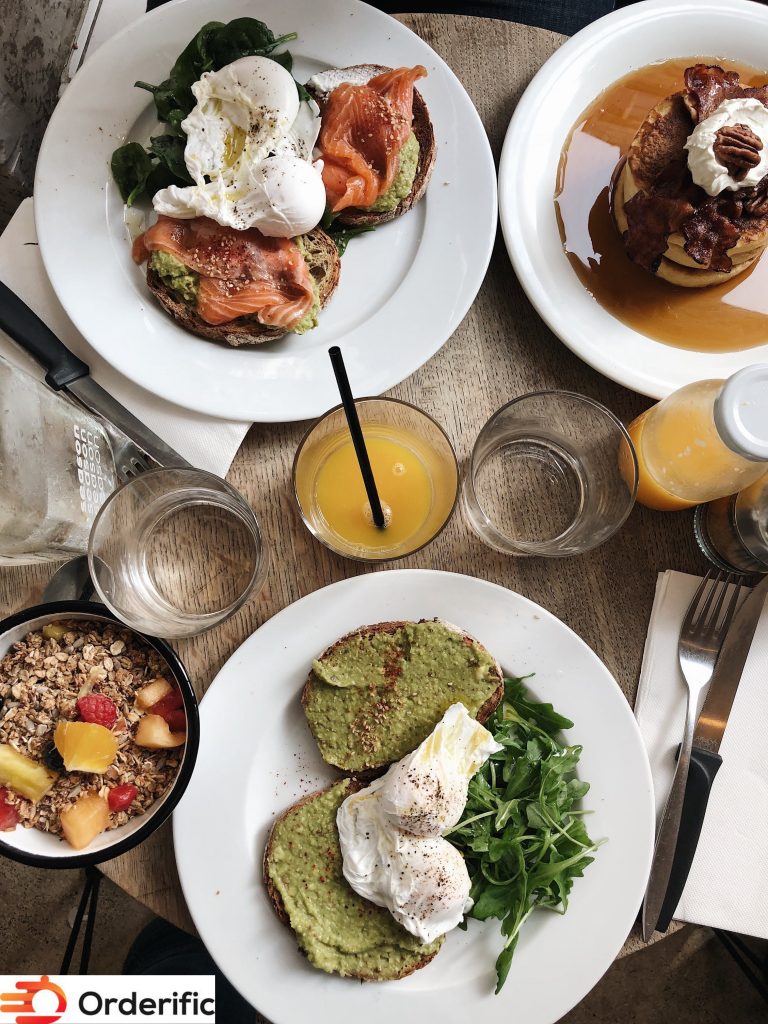 Establishing relationships with local suppliers and farmers can significantly benefit your juice bar business. Sourcing fresh ingredients locally ensures quality and freshness in your juices and smoothies while supporting the local economy. It also opens opportunities for unique offerings based on seasonal produce, setting your juice bar apart.
Staffing Your Juice Bar
Employing a dedicated and enthusiastic team is crucial for your juice bar's success. The staff will not only prepare the juices and smoothies but also serve as the face of your brand, interacting with customers daily. Invest in training your employees to ensure they understand your brand's values and can deliver excellent customer service.
Marketing Strategies To Attract Customers
Creating a robust marketing strategy is pivotal for drawing customers to your juice bar. Utilize social media platforms to showcase your fresh, appealing offerings, promote your unique selling points, and share customer testimonials. Collaborate with local fitness centers and businesses and engage influencers to widen your reach. Remember, the key to a successful marketing strategy lies in consistent engagement with your audience and delivering a compelling brand narrative.
Creating An Online Presence
In today's digital age, creating an online presence is indispensable for your juice bar business. Having a well-designed website and active social media profiles can significantly enhance your visibility. Use these platforms to showcase your unique juice and smoothie offerings, share health benefits, engage with customers, and build your brand's narrative. Online ordering and delivery options can also widen your customer reach and increase sales.
Customer Experience To Provide Exceptional Service
Exceptional customer service is the cornerstone of a successful juice bar business. Prioritize creating a memorable experience for customers by ensuring swift service, friendly staff, and a relaxed atmosphere. Remember, a satisfied customer is likely to return and recommend your juice bar to others, contributing significantly to your business's success and growth.
Determining Competitive Prices
Determining competitive pricing is integral to your juice bar business plan. Your prices should reflect the quality of your ingredients and the value you offer while remaining in line with market standards. Remember, the right pricing strategy can attract your target audience and drive profitability, ensuring your juice bar's success in a competitive market.
Conclusion
In conclusion, navigating the competitive landscape of the juice bar industry and standing out involves several strategic steps. From developing a unique concept and crafting a comprehensive business plan to securing funding, and paying attention to critical aspects such as location, design, staffing, and marketing, every detail matters. Prioritizing customer experience and ensuring you offer fresh, high-quality juices and smoothies are paramount to your success. Remember, it's not just about selling juice; it's about selling a healthy lifestyle and becoming a part of your customers' wellness journey. Navigating this journey can seem challenging, but with the right approach and tools, your juice bar can flourish and become a favorite choice for health-conscious consumers.
Don't forget that, Orderific can help simplify and streamline your juice bar operations. Ready to see this powerful solution in action? Schedule a demo with Orderific today and take the first step towards making your juice bar business more efficient and customer-friendly.
FAQs
What are the Strategies for navigating pricing competition?
Strategies include researching competitor pricing, understanding your customer's willingness to pay, and pricing based on the quality and value of your offerings.
What are the key trends that make my juice bar unique?
Key trends could include offering organic, locally sourced juices, personalized nutrition plans, and incorporating sustainable practices in your operations.
What is the importance of branding in a crowded market?
Branding helps distinguish your juice bar from competitors, creates a memorable impression on consumers, and allows customers to know what to expect from your business.
What is the role of customer experience in standing out?
Customer experience plays a pivotal role in differentiating your juice bar, fostering loyalty, and driving customer retention and referrals.