Introduction
Welcome to the ultimate guide to help you master juice recipe management! As an aspiring juice bar owner or a seasoned one, you know that a perfect blend of fresh juice isn't just about the taste. It involves selecting the right juicer, choosing a harmonious mix of fruits and vegetables like pineapple, apple, lemon, and cucumber, and adding that zing of ginger for an added kick. Beyond quenching thirst, these green juices are a powerhouse of nutrients and vitamins A and C, aiding weight management and promoting heart health. But how do you ensure the perfect green juice recipe every time? This guide will take you on a journey, providing insights on choosing the best spinach, beet, and carrot to maintain the proper leafy greens inventory. Dive into the world of healthy juicing recipes and learn the secrets of maintaining that perfect juice bar recipe consistency for ultimate customer satisfaction.
Quality Ingredients And Sourcing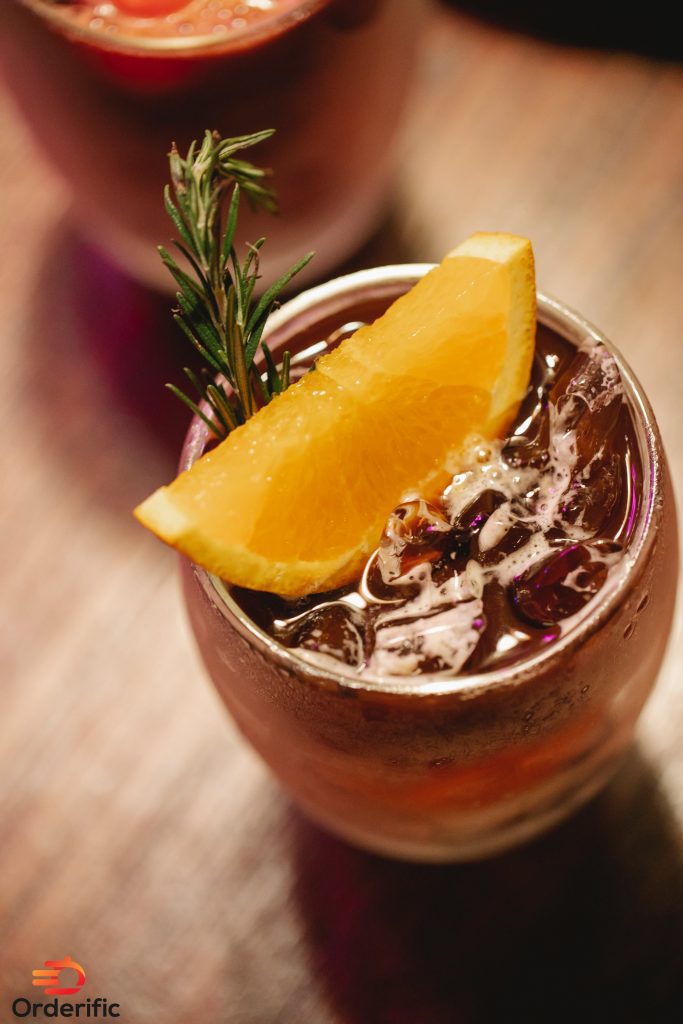 Quality ingredients are the heart of every successful juice bar business. The blend of fresh ginger, crunchy cucumber, vibrant pineapple, and other fruits and vegetables into a refreshing juice recipe is a taste sensation. But it's not just about taste – juicing is a great way to pack nutrients, vitamins A and C, and fiber into your diet. Green juice might include ingredients such as spinach, apple, or celery, while detox juice may boast beets, carrots, and lemon.
In the world of juicing, a juicer is your best friend. It's the tool that transforms your ingredients into fresh juice, so you'll want to choose a juicer that can handle the task with efficiency and ease. And when it comes to creating a juice recipe, consistency is key. The right juice bar management software can assist in maintaining recipe consistency, ensuring each green juice or beet juice you serve is perfectly balanced.
Juicing isn't just a delicious way to enjoy fruits and vegetables, it's a lifestyle choice that promotes clean eating and weight management. That's why many juice bars also offer a juice cleanse option. Whether it's fresh apple juice to start the day, nutrient-packed green juice for lunch, or ginger-infused pineapple juice for that late afternoon pick-me-up, it's the perfect way to keep your body fueled and your tastebuds satisfied.
So whether you're a juice bar owner looking to perfect your juicing technique, a gym owner seeking nutritious menu items to offer your clientele, or simply a juice enthusiast, mastering the art of juicing will help you create healthy, delicious concoctions that are sure to delight you. From spinach to ginger, apple to pineapple, the possibilities are as limitless as the health benefits. Happy juicing!
Precise Measurement Techniques
A crucial aspect of juice bar operations is maintaining recipe consistency. Accurate measurements are key to ensuring every glass of green juice, beet juice, or pineapple juice that you serve meets your customers' expectations. Remember, a juice recipe isn't just about taste; it's a balanced blend of nutrients and vitamins. For instance, a piece of fresh ginger not only adds a zing to your juice but also packs in many health benefits.
Measuring ingredients such as spinach, cucumber, and apple can be done using a scale or measuring cups. However, consider investing in juice bar management software to aid in maintaining consistency across all your juices, be it a vitamin C-rich lemon juice or a detox juice. This software is especially useful for juice bar owners managing multiple locations and looking to ensure uniform recipes.
Also, consider the nutritional needs of your customers. Some may be aiming for weight management, others may be looking for a boost of vitamin A in their green juice recipe. Furthermore, catering to special dietary needs, like offering juices beneficial for those with type 2 diabetes, can set your juice bar apart from the competition.
Always use a quality juicer to get the most out of your fruits and vegetables. Whether it's extracting the maximum juice from a carrot or getting all the fiber from leafy greens, a reliable juicer is essential. Lastly, never compromise on the freshness of your ingredients. Whether it's a tangy green apple or a ripe pineapple, only the freshest ingredients can guarantee the perfect juice blend every time. Happy Juicing!
Staff Training And Standardization
To ensure the perfect blend every time, staff training and standardization of procedures is crucial. Your staff should be well versed in measuring ingredients accurately, be it a chunk of ginger or a handful of spinach, and operating the juicer efficiently. Training sessions on understanding the nutritional values of each ingredient, like the vitamin C in pineapple or the hydration benefits of cucumber, can be beneficial. This knowledge not only allows them to create consistent juices but also to educate customers on their health benefits.
Standardization is another key aspect. A standardized recipe, coupled with precise measurements and a consistent method of preparation, ensures the same taste and nutrient profile for each glass of juice, be it at your standalone juice bar or a franchise location. Implementing juice bar management software can assist in this process, helping to maintain uniformity across all outlets in juice recipe management.
Moreover, training your staff on customer service and the importance of catering to special dietary needs can enhance the customer experience. A satisfied customer might just be the one who comes in for a regular detox juice and leaves with a new appreciation for a cucumber, pineapple, and ginger blend. Happy juicing!
Equipment Maintenance And Calibration
Caring for your equipment is an integral part of ensuring a perfect blend every time. Regular maintenance and precise calibration of your juicer are vital for achieving quality and consistency in your juice bar recipes. A well-maintained juicer not only ensures maximum juice extraction from your fruits and vegetables like pineapple, cucumber, and ginger but also preserves their nutritional content, such as vitamins A and C.
Calibration goes hand in hand with equipment maintenance. A calibrated juicer gives you the perfect blend, ensuring the right texture and consistency in every glass of juice. It also helps in controlling portion sizes and maintaining uniformity in taste across all your locations.
Do not underestimate the importance of cleanliness when it comes to your juicer. Regular cleaning not only increases the lifespan of your juicer but also prevents cross-contamination of flavors. For instance, residues of ginger or cucumber in your juicer might interfere with the taste and quality of your next pineapple juice.
Investing in efficient juice bar management software can assist in scheduling regular maintenance and calibration checks for your equipment. Remember, a perfect juice is not just about the right recipe, but also about the correct use and maintenance of your equipment. Happy juicing!
Recipe Documentation And Version Control
Documenting your juice recipes is a vital step in maintaining consistency and quality. A well-documented recipe outlines clear instructions, precise measurements, and consistent preparation methods. This way, whether it's a refreshing cucumber and pineapple blend or a fiery ginger shot, every drink will taste the same, regardless of who makes it. Documenting recipes also helps in maintaining inventory control, as you will know exactly how much of each ingredient, like pineapple or cucumber, you need for each recipe.
Version control in recipe documentation ensures you keep track of any changes or improvements made to your recipes. For instance, if you switch from a regular apple to a green apple in your green juice recipe, version control will record this change. This helps maintain uniformity across all your locations, ensuring your customers enjoy the same delicious and nutritious juice, be it in your flagship store or a franchise outlet. A juice bar management software can be a boon in managing recipe documentation and version control, helping you deliver the perfect blend every time. Happy Juicing!
Consistency Monitoring And Improvement
Consistent monitoring and continuous improvement are integral parts of achieving and maintaining your juice bar recipe consistency. Regular and systematic evaluation of your juice recipes, from the pineapple and cucumber blend to the ginger shot, enables you to identify any discrepancies and address them promptly. This could be in the form of taste tests or customer feedback. Always be open to improvement. You might find that adding a bit more ginger to your pineapple juice elevates the flavor and boosts its health benefits.
Moreover, monitoring consistency also involves tracking inventory levels, ensuring you have all the necessary ingredients for each recipe. Adequate inventory management is crucial for maintaining consistency and avoiding any last-minute substitutions that may affect the taste of your juices. Utilizing juice bar management software can assist in streamlining this process, giving you more time to focus on the quality of your juices.
Conclusion
In conclusion, achieving juice bar recipe consistency for the perfect blend every time is an art that involves several factors. These include sourcing quality ingredients like pineapple, cucumber, and ginger, implementing precise measurement techniques, training your staff, maintaining your equipment, documenting your recipes, and consistently monitoring for improvements. These steps, when followed diligently, can ensure that your juice bar delivers the same great tasting and nutritious juices, upholding your brand's reputation and customer satisfaction. Don't forget that juice bar management software can be an invaluable tool in this journey, aiding in tasks ranging from recipe documentation to inventory management.
If you're ready to elevate your juice bar operations to the next level, don't hesitate to contact us. At Orderific, we provide advanced juice bar management software solutions designed to streamline your operations and maintain consistency. To understand how our software can assist you in ensuring the perfect blend every time, schedule a demo with us today. Happy juicing!
FAQs
What are some quick and easy juice cleanse recipes?
A popular quick and easy juice cleanse recipe includes blending pineapple, cucumber, spinach, and a small piece of ginger.
What simple drink will boost your immune system?
A simple immune-boosting drink can be made with pineapple, ginger, and a squeeze of lemon.
What are some beneficial juice recipes for losing weight?
A mixture of cucumber, celery, and lemon juice can aid in weight loss.
What is the best green juice?
A highly nutritious green juice can be made from spinach, pineapple, cucumber, and a pinch of ginger.
What is your best juice recipe in the summer?
A refreshing juice for the summer is a blend of pineapple, cucumber, and a touch of ginger for a zesty kick.