Introduction
In the dynamic world of hospitality, hotel management is being revolutionized by integrating mobile apps and hotel management software. These innovative technologies, such as hotel property and hotel management systems, are transforming hotel operations, streamlining processes, and significantly enhancing guest experiences. As a result, hotel owners and staff can provide superior service, drive revenue management, and ultimately increase guest satisfaction. The hospitality industry is swiftly moving towards optimization – channel managers and booking engines are now at the fingertips of hotel managers, simplifying bookings and property management. The rise of 'smart' hotel software, including solutions like Little Hotelier and Maestro PMS, underlines the industry's commitment to this mobile revolution. Not only does mobile integration provide a more efficient management platform, but it also fosters a more personalized and interactive guest experience.
Mobile Technology: A Boon For the Hospitality Industry
Mobile technology has emerged as a game-changer in the hospitality industry. It has changed the dynamics of service delivery, operational efficiency, and customer engagement. Mobile integration in hotel management brings a unique blend of convenience and accessibility, creating a new dimension in the guest experience. Through dedicated hotel management software, both guests and hotel staff can interact and communicate seamlessly.
Efficiency In Operations
Mobile hotel management software allows for real-time updates and communication between departments. This reduces the possibility of operational inefficiencies, such as double bookings, unaddressed guest requests, or unnoticed maintenance issues. Staff can update room status, manage housekeeping tasks, or handle guest requests directly from mobile devices. This real-time operational transparency improves the efficiency of service delivery, thereby enhancing the customer experience.
Revolutionizing Guest Experience
The guest experience has become more interactive and personalized with the advent of mobile technology in hotel management. From mobile check-ins and digital room keys to in-app room service orders and bookings for hotel amenities, guests can manage their entire stay through their smartphones. This elevates the guest experience, giving them control and flexibility over their stay.
Driving Revenue Management
Mobile integration also transforms revenue management for hotels. With property management systems accessible online, hotels can manage room inventory, pricing strategies, and occupancy rates in real-time. This greatly aids in making data-driven decisions, optimizing room rates based on demand, and ultimately maximizing revenue. The use of mobile hotel management software not only increases operational efficiency but also improves the bottom line.
Enhancing Communication
Another significant benefit of mobile integration in hotel management is improved communication. Staff can communicate more effectively with each other, leading to better coordination and less confusion. Furthermore, hotels can use mobile apps to send personalized messages to guests, such as welcome messages, promotional offers, or satisfied stay wishes. This strengthens the relationship between the hotel and the guest, leading to increased loyalty and repeat bookings.
Conclusion
The integration of mobile technology in hotel management is no longer a luxury but a necessity in the 21st century. As the hospitality industry continues to evolve, adopting mobile solutions is crucial for hotels to stay competitive, provide a superior guest experience, and optimize operations. Mobile hotel management software and systems have ushered in a new era of efficiency, convenience, and engagement that is redefining the very concept of hospitality.
How Mobile Technology Helps Streamline Hotel Operations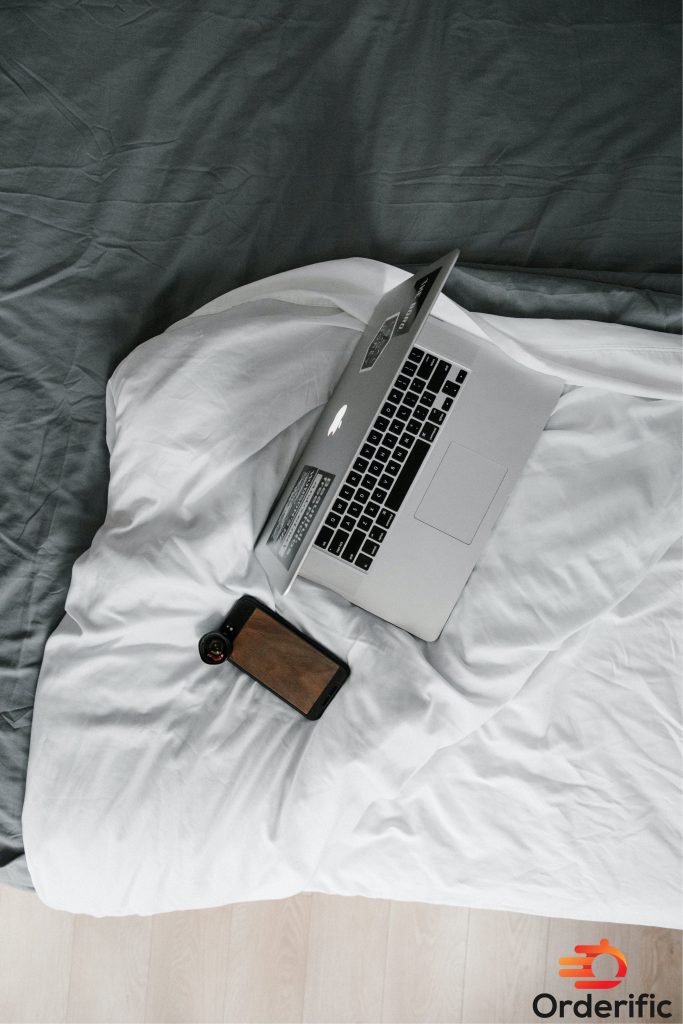 1. Digital Integration
Digital integration in hotel management is a key benefit of adopting mobile technology. With mobile hotel management software, disparate systems used for different hotel operations such as booking systems, property management, revenue management, and customer communication can be seamlessly integrated. This allows for a unified and streamlined approach to managing various aspects of hotel operations. For instance, changes in room inventory in the property management system would automatically update the booking system in real-time, eliminating the risk of overbookings.
Likewise, an integrated guest communication system could automatically send notifications to guests based on their booking status or preferences. This high level of synchronization across all operations not only boosts efficiency but also reduces the chances of errors, leading to an improved guest experience. As such, digital integration through mobile technology is a powerful tool that empowers hotels to manage their operations more effectively and efficiently, ultimately leading to enhanced customer satisfaction and increased revenue.
2. Remote Access
Mobile integration in hotel management transcends the barriers of physical presence, providing managers and staff with remote access to critical operational data. This means that even when away from the property, managers can monitor and control various aspects of the hotel's operations through their mobile devices. They can review and manage bookings, coordinate housekeeping tasks, oversee revenue management, and interact with guests in real time. This level of accessibility ensures continuous and efficient operations, regardless of the management's location. For the staff, it provides the flexibility to respond to guest needs promptly, enhancing service quality and guest satisfaction. From a guest perspective, the convenience of interacting with the hotel services at their fingertips significantly improves their stay experience. Hence, remote access enabled by mobile technology is not just a convenience but a strategic tool for ensuring operational efficiency, superior guest experience, and revenue optimization in the hotel industry.
3. Contactless Hospitality
The ongoing pandemic has expedited the need for contactless solutions, and mobile technology in hotel management is at the forefront of this transformation. Adopting a contactless hospitality approach enhances safety measures while simultaneously improving guest experience. Mobile hotel management software allows guests to perform a multitude of tasks without physical contact—from digital check-ins and check-outs, accessing their room through digital keys, to ordering room service via the app. For the hotel staff, it minimizes interactions, reducing the risk of virus transmission. It also boosts efficiency, since tasks that previously required face-to-face interaction can be managed digitally. For example, guests can request cleaning services or report issues using the hotel's mobile app, eliminating the need for in-person communication. Contactless hospitality not only reassures guests about their safety but also streamlines hotel operations, making it an essential component of modern hotel management.
4. Easy Check-In And Check-Out
The convenience of mobile technology extends to the check-in and check-out process in hotels, significantly enhancing the guest experience. By leveraging hotel management software, guests can conveniently check in and check out through their mobile devices, bypassing the front desk and saving valuable time. This feature is particularly beneficial for busy travelers who value efficiency and quick service. Moreover, it reduces the workload for hotel staff, allowing them to focus more on personalizing the guest experience. Instant invoice generation and easy payment options further streamline the process, ensuring a hassle-free experience for guests. Thus, mobile technology fundamentally transforms one of the most crucial aspects of a hotel stay, making it smoother, quicker, and more efficient.
5. Guests' Requests
Mobile technology significantly enhances the handling of guest requests in the hotel industry. With a dedicated mobile app, guests can easily communicate their needs or queries directly to the hotel staff, providing a seamless, interactive platform to voice their requests. Whether it's ordering room service, booking spa appointments, or arranging airport transfers, all services can be availed through a few taps on the guest's smartphone. This not only offers convenience to the guests but also allows the staff to manage and fulfill these requests efficiently, leading to improved guest experiences. Furthermore, the ability to send instant updates or confirmations regarding their requests keeps guests informed and reassured. This integration of mobile technology into managing guests' requests marks a significant step towards personalized, real-time customer service in the hospitality industry.
6. Staff Coordination
Mobile integration in hotel management also enhances the coordination among hotel staff. The real-time communication capabilities of mobile apps allow staff members in various departments to interact and coordinate tasks seamlessly. This fosters a collaborative work environment and reduces confusion or miscommunication. A housekeeping staff member can instantly update the room status after cleaning, notifying the front desk. Similarly, the kitchen staff can coordinate with room service to ensure timely delivery of meals. This coordination extends to managing guest requests. When a guest places a request via the mobile app, all relevant staff members receive the information, ensuring prompt action. This improved coordination, powered by mobile technology, results in smooth operations and a superior guest experience.
7. Task Division
Mobile technology significantly enhances task division in hotel management. With mobile hotel management software, managers can easily allocate tasks to specific departments or personnel, ensuring a balanced workload and efficient utilization of resources. This digital allocation eliminates the chance of tasks being overlooked or duplicated. For instance, a housekeeping task assigned via the mobile app will be seen by a particular staff member, who can then update the status upon completion. This real-time tracking improves accountability and efficiency. It also allows managers to monitor the status of tasks, making it easier to manage operations and ensure guest satisfaction. In high-pressure situations or peak hours, this feature is particularly beneficial, helping to maintain smooth operations and a high standard of service. Thus, task division, facilitated by mobile technology, is a critical component in streamlining hotel operations.
8. Cashless Payments
The advent of mobile technology in hotel management has significantly simplified the payment process, shifting towards cashless transactions. Mobile hotel management software allows guests to conveniently handle their payments digitally, eradicating the need for cash or card transactions. Whether it's paying for their room, settling a room service bill, or purchasing hotel amenities, guests can seamlessly transact using their smartphones. This not only provides an extra level of convenience for guests but also streamlines the payment process for hotel staff. Cashless payments also ensure a safer transaction environment, reducing the risks associated with handling cash and offering a secure mode of payment. This integration of cashless payments into mobile hotel management software is revolutionizing the financial interactions between the hotel and the guest, enhancing security, convenience, and efficiency.
Conclusion
In the ever-evolving landscape of the hospitality industry, mobile technology has become an integral component, transforming hotel management in a myriad of ways. From streamlining operations through digital integration and remote access to enhancing guest experiences with contactless hospitality and easy check-in/check-out processes, mobile hotel management software offers a plethora of benefits. It revolutionizes task division, enhances staff coordination, and facilitates seamless cashless payments, all while allowing hotels to cater to guest requests more efficiently and effectively. The integration of mobile technology truly redefines hospitality, marrying convenience with efficiency, and shaping the future of hotel management. If you're interested in experiencing these benefits first-hand and transforming your hotel operations, contact Orderific to book a demo today. See for yourself how our innovative hotel management software can revolutionize your operations and elevate your guest experience. Book a demo with Orderific today.
FAQs
What is mobile hotel management?
Mobile hotel management is the use of mobile technology to streamline and enhance various aspects of managing a hotel.
How does mobile hotel management benefit guests?
It provides convenience, efficiency, and contactless services enhancing their overall stay experience.
Are mobile hotel management solutions secure?
Yes, mobile hotel management solutions are built with robust security measures to ensure data privacy and safety.
Can I manage multiple hotels with a mobile hotel management system?
Yes, with a comprehensive mobile hotel management system, you can seamlessly manage operations across multiple properties.
Is training required for using a mobile hotel management system?
Yes, training is typically provided to ensure efficient use of the system.