Introduction
In the age of convenience, the cafe industry has seen a meteoric rise in online ordering, ushering in a new norm for customers and service providers. As customers increasingly value their time and personal information, the popularity of food delivery services like Uber Eats has transformed how we dine. Now, many restaurant menus and exclusive deals are just a click away. Customers can track their incoming orders from the comfort of their homes, opt for pickup or delivery, and even customize their privacy preferences, ensuring a seamless service experience. This evolution also allows cafes to reach a broader customer base, enhancing their reputation on social media platforms and beyond. With this shift, the cafe industry is not just about food and beverages anymore. It's about offering a comprehensive, secure, and personalized digital experience.
What Is Online Ordering?
Online ordering is an innovative system that allows customers to select and purchase their desired food items from a café or restaurant's digital menu. The process typically includes a user-friendly interface where customers can effortlessly navigate a selection of dishes, add their preferred items to a virtual cart, and finalize the purchase using various payment methods, such as credit cards or digital wallets like Google Pay. Throughout this process, businesses ensure the privacy and security of personal information, creating a safe and reliable platform for transactions.
The Role Of Food Delivery Services
Food delivery services like Uber Eats have been pivotal in this transformative process. Playing a dual role, these platforms not only provide delivery services for many restaurants but also serve as an online marketplace for customers to explore different cuisines and menu items from the comfort of their homes. The number of customers preferring these delivery services over traditional dine-in options is skyrocketing, signaling a long-lasting change in the food industry.
The Impact Of Online Ordering On Customer Experience
Online ordering significantly enhances the overall customer experience. The possibility to customize orders, access exclusive deals, and choose between delivery or pickup options adds a new dimension of convenience. Customers can keep track of their incoming orders and adjust their privacy preferences according to their comfort level. This personalized interaction helps businesses improve customer satisfaction and retention.
Data Privacy And Security In Online Ordering
Data privacy and security are paramount in online ordering systems. Businesses prioritize protecting customers' personal information, assuring them of safe transactions. They adopt stringent measures to safeguard sensitive data, from secure payment gateways to cookie policies that respect user preferences. Performance cookies, for instance, help enhance the user experience without compromising personal information, striking a balance between service quality and privacy.
The Power Of Social Media And Online Presence
An online ordering system also aids businesses in extending their reach to a broader customer base. Social media platforms serve as a powerful tool to showcase offerings, share customer reviews, and announce exclusive promotions or new menu items. A well-curated online presence can boost a café or restaurant's reputation, driving more customers to place orders online.
Conclusion
In essence, online ordering and delivery have become the new norm in the café industry, influenced by modern customers' demand for convenience, personalized experiences, and secure transactions. With the right strategies in place, businesses can effectively navigate this shift, striking a balance between excellent customer service and data privacy, and leveraging technology to meet ever-changing customer expectations. The future of the café industry lies in the digital realm, with online ordering at its heart.
Understanding The Different Types Of Online Ordering Systems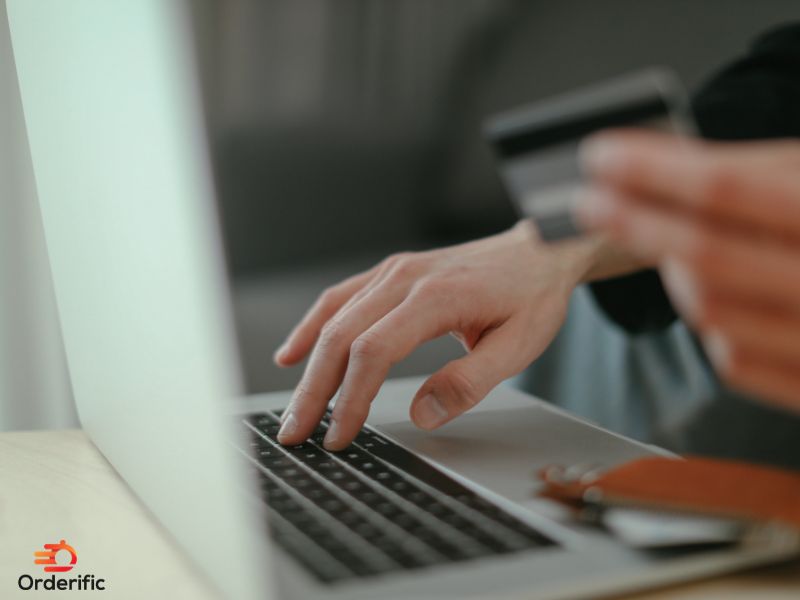 Third-Party Online Ordering Platforms
Third-party online ordering platforms such as Uber Eats or GrubHub serve as intermediaries, connecting customers to a multitude of restaurants and cafes. These platforms host user-friendly interfaces that allow customers to browse various menus, place orders, and track deliveries. They also provide restaurants with a broader audience reach, facilitating customer growth and increased visibility.
White-Label Online Ordering Systems
White-label online ordering systems provide restaurants and cafes with a platform that can be branded and customized to match their unique business needs. It offers businesses direct control over their online presence, customer experience, and, importantly, customer data. This platform type proves vital for cafes aiming to retain their brand identity while leveraging the convenience of online ordering.
Custom-Built Online Ordering Systems
Custom-built online ordering systems are the epitome of personalized customer service. These tailor-made platforms are designed from scratch specifically for a restaurant or cafe, with features and interfaces that directly mirror the brand's identity. While this option requires substantial investment, it allows for complete ownership over customer data and the ultimate control of the user experience.
Key Features To Consider In An Online Ordering System
User-Friendly Interface:
The user-friendly interface of an online ordering system is crucial. A well-designed, intuitive, and easy-to-navigate platform enhances the overall customer experience. It speeds up the ordering process, minimizes errors, and encourages customers to revisit, fostering customer loyalty, and promoting business growth.
Mobile-Friendly:
In today's digital age, being mobile-friendly is no longer optional for online ordering systems. An optimal mobile experience is vital as the majority of customers place orders through their smartphones. Therefore, it's important that the systems are optimized for mobile interfaces, providing smooth navigation, swift loading times, and an aesthetically pleasing layout to ensure customer satisfaction and drive repeat business.
Clear Menu And Pictures:
Clear visuals and well-descriptive menus are integral to an engaging online ordering experience. They provide customers with an authentic feel of the dishes, influencing their order decisions. High-quality images alongside detailed descriptions not only stimulate customers' appetites but also simplify their choices, making the ordering process more seamless and satisfying.
Customization Options:
Offering customization options in an online ordering system enhances the user experience. It allows customers to tailor their orders according to personal preferences, dietary restrictions, or specific instructions. This ability for personalization not only increases customer satisfaction but also fosters a sense of connection with the cafe, improving customer loyalty and retention.
Secure Payment Options:
Secure payment options are a key feature of any online ordering system. To ensure the utmost safety and retain customer trust, businesses should provide multiple, reputable payment methods. Implementing stringent data security measures, including encrypted transactions and secure gateways, further solidifies the protection of customers' personal information during transactions.
Integration With Your Website And Social Media:
Integration with your website and social media platforms is vital for maximizing the reach and visibility of your online ordering system. By incorporating order buttons on your website and social media posts, you offer a seamless transition for customers to place orders, enhancing convenience while driving traffic and sales. With the rise of social commerce, this integration becomes not just beneficial but essential.
Order Tracking And Notifications:
Order tracking and notifications are significant features in an online ordering system. They enhance transparency by providing real-time updates on the order status, from preparation to delivery, keeping customers informed and engaged. These features contribute to an overall positive customer experience, further encouraging repeat orders.
Customer Support:
Providing robust customer support is instrumental in an efficient online ordering system. It helps to quickly address any issues or queries customers might have during the ordering process, enhancing their overall experience. From live chats to FAQs, multiple platforms should be used to ensure accessible and effective customer support, thereby fostering consumer trust and loyalty.
Exploring Pricing Models And Cost Considerations
Pricing Models:
Online ordering platforms typically incorporate different pricing models, each with its unique cost considerations. These could range from commission-based models, where a percentage is charged per order, to subscription models offering unlimited orders for a fixed monthly fee. Custom-built systems might involve higher up-front costs but offer long-term benefits like full control over customer data. Understanding these models is crucial for cafes to make informed decisions that balance cost with value.
Support And Maintenance:
The costs associated with the support and maintenance of an online ordering system are critical considerations. Ongoing technical support ensures smooth operation, while regular updates and maintenance enhance security, functionality, and user experience. These costs, although recurrent, are vital investments for the long-term success of the online ordering venture.
Integration And Setup:
Setup and integration costs are key elements to consider when adopting an online ordering system. Businesses need to accommodate expenses related to integrating the system with existing digital platforms, such as websites and social media, as well as set up costs associated with implementing new software or hardware. These initial expenditures can contribute to a streamlined and efficient online ordering experience, ultimately yielding higher customer satisfaction and return on investment.
It's important to be aware of any additional fees or hidden costs before committing to an online ordering system. This could include charges for premium features, transaction fees, or costs associated with system upgrades. Being mindful of these potential expenses can help businesses budget appropriately and ensure a successful and profitable online ordering venture.
Conclusion
In conclusion, embracing online ordering and delivery systems is no longer an option for cafes, but rather a necessity in the ever-evolving digital realm. With the right selection of features, user-friendly interfaces, secure payment options, and adherence to data privacy, businesses can enhance customer experience and boost their growth. To navigate this shift successfully, understanding different types of online ordering systems, key features, and pricing models becomes imperative. For cafes aiming to thrive in this new norm, it's crucial to balance excellent customer service with data privacy, all while leveraging technology to meet ever-changing customer expectations. If you're ready to embark on this transformative journey, Orderific is here to help. We offer robust online ordering solutions tailored to your business needs. Schedule a demo with us today, and let's redefine the future of your café together.
FAQs
What is online ordering, and how does it work for products and services?
Online ordering is a process where customers purchase products or services via a website or app, which are then delivered or picked up at the customer's convenience.
How can I place an online order for various items, from food to retail products?
You can place an order by selecting items on the platform's menu or product listing, adding them to your cart, and completing the checkout process.
Are there advantages to using online ordering for businesses and customers?
Yes, online ordering offers convenience, broader reach, and increased sales for businesses, while customers enjoy the ease of access, personalized experiences, and ability to order at any time.
What payment options are available when making an online order?
Typically, online ordering systems offer various payment options such as credit/debit cards, mobile wallets, and sometimes cash on delivery.
How can I track the status of my online order and receive it at my preferred location?
You can track your order status usually through a provided link or notification updates, and specify your preferred delivery location during checkout.