Introduction
Supermarkets are the bustling hubs of retail activity, where customers exchange currency for goods daily. In recent times, conventional payment methods have been significantly overhauled, driven by the advent of digital currencies and subscription payments. Central banks, spearheaded by institutions like the Federal Reserve, are exploring the potential of Central Bank Digital Currencies (CBDCs), while commercial banks are just a little behind. Virtual currencies, a subset of digital currency, offer an alternative to traditional fiat currency and foster financial inclusion. These payment methods, coupled with the rise of cryptocurrency payments, are revolutionizing how we transact in payment models. As we embrace this digital era, we will delve into the impact of these changes from the viewpoint of the customer, the supermarket, and the banking industry. This exploration sheds light on the evolving trends in payment systems in the supermarket industry.
Types Of Payment Options
Cash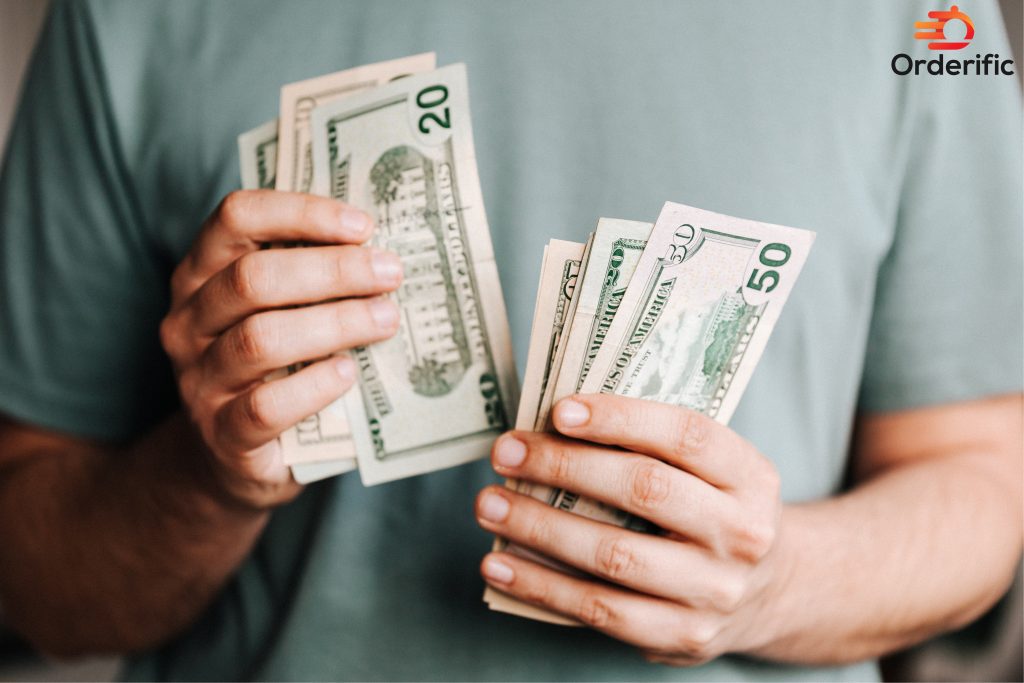 Cash has long been a dominant payment method in supermarkets. It's a form of currency that banks, including the Federal Reserve and the European Central Bank, distribute. Despite the rise of digital currency and subscription payments, many customers still prefer cash because of its familiarity and immediate transaction completion.
Cash And Digital Transformation
However, this traditional payment system is experiencing significant changes. Financial institutions, commercial banks, and central banks are proactively exploring and investing in digital payments, including Central Bank Digital Currencies (CBDCs). Adopting digital currency, whether virtual or crypto, presents an alternative to fiat currency. It also advocates for financial inclusion by extending access to banking services to unbanked populations.
Cash Versus Subscription Payments
The subscription payment model, another innovative payment method, is making inroads into the supermarket industry. Subscription or recurring payments allow customers to pay for their groceries regularly, ensuring a seamless shopping experience. While cash offers the advantage of immediate payment without requiring any technological interfaces, subscription payments provide convenience and predictability.
Checks And Echecks
Checks, both paper and electronic, are another traditional form of payment that is still in use. Paper checks, although gradually becoming less popular due to their time-consuming nature, continue to be a staple in some payment scenarios. They offer a degree of control over transactions, allowing customers to pay only after confirming the receipt and quality of goods.
Echecks: Digital Transformation Of Checks
On the other hand, Electronic Checks (Echecks) are the digital equivalent of paper checks. They directly withdraw money from a payer's checking account, transfer it over the ACH network, and deposit it into the payee's checking account. This method is often used by customers who prefer to avoid using credit or debit cards or those who want to prevent cash handling. The check, much like its paper counterpart, provides transaction control. However, it also adds the benefits of speed and convenience associated with digital transactions, making it a solid option in the evolving landscape of supermarket payment models.
Credit Cards And Debit Cards
Credit and debit cards are prevalent payment methods in supermarkets. These forms of digital currency offer convenience, speed, and security, making them popular among consumers. The Federal Reserve and commercial banks support this mode of transaction, facilitating seamless financial exchanges. Central banks are also investing in the potential of Central Bank Digital Currencies (CBDCs), an evolution of digital currency.
Mobile Payments
Mobile payments represent a leap forward in the digitization of transactions. With just a smartphone, customers can now pay for their groceries using mobile wallets or payment apps, further enhancing the convenience and speed of transactions. This digital currency is backed by commercial banks and central banks like the Federal Reserve, ensuring its reliability and security. The advent of mobile payments has also encouraged the exploration of Central Bank Digital Currencies (CBDCs), a transformative development in digital currency.
Gift Cards And Store Credit
Gift cards and store credit represent a versatile means of transaction within supermarkets. Gift cards, preloaded with a specific value, serve as a convenient gifting solution, especially during festive seasons. They can be used in-store or online, adding to their flexibility.
Store credit, on the other hand, is primarily a means of providing refunds without direct cash or card reimbursement. It binds the customer to make their next purchase within the same store, thus ensuring customer retention.
In the grand scheme of digital transformation, gift cards have also evolved. Digital gift cards, or e-gift cards, are now prevalent, aligning with the digital currency trend.
Custom Payments
Emerging trends in the supermarket industry have introduced custom payments tailored to meet specific customer needs. This payment model, an innovative break from traditional methods, offers flexibility and convenience, often integrating elements of digital currency and subscription payments. Custom payments may incorporate loyalty programs, where customers earn points or receive discounts on every transaction, thus incentivizing repeat purchases. As with other digital advancements, custom payments are supported by various financial institutions, including commercial banks and central banks like the Federal Reserve. This alignment with the broader movement towards digital currency reflects the evolving landscape of supermarket transactions.
Cryptocurrency
Another innovative payment method making its mark is cryptocurrency. Despite its relatively recent introduction, cryptocurrency has gained significant attention as a viable alternative to traditional fiat currency. Cryptocurrencies like Bitcoin, Ethereum, and others are gradually becoming accepted for transactions in select supermarkets. This digital currency model provides the benefits of decentralization, security, and anonymity, although its acceptance has yet to be widespread. Central banks and other financial institutions, including the Federal Reserve, closely monitor this trend, contributing to the ongoing discourse surrounding cryptocurrency's place in the supermarket industry.
Conclusion
The supermarket industry has seen an evolution in payment methods, from traditional cash and check payments to digital currencies and subscription models. This shift reflects a broader movement towards digitization, supported by institutions like the Federal Reserve. While the transition may pose challenges for some customers, it offers increased convenience, security, and inclusivity. As the industry continues to evolve, supermarkets are likely to keep exploring innovative ways to allow customers to transact, embracing the digital currency revolution and the promise it holds for the future of retail.
Pros And Cons Of Different Payment Methods
Cash
Cash, as a traditional payment method, has its unique set of advantages and disadvantages.
Advantages Of Cash
The primary advantage of cash is its simplicity and universal acceptance. Customers can make straightforward transactions without relying on any technological tools. Secondly, cash transactions provide a sense of control over spending. It's a tangible way to keep track of purchases, making budget management more straightforward for many people. Lastly, cash payments ensure privacy. Unlike digital transactions, cash doesn't leave a digital trail, providing a level of anonymity that some customers prefer.
Disadvantages Of Cash
However, cash has its drawbacks. Large amounts of money can be risky due to potential loss or theft. Additionally, cash transactions need more convenience than digital payments. It requires physical presence and the exact amount for a transaction, unlike digital options, which can be done anywhere, anytime. The need for cash handling also implies a higher operational cost for supermarkets due to cash management, security, and transportation needs. Lastly, cash doesn't provide any rewards or incentives, unlike some digital payment methods offering money-back, loyalty points, or discounts.
In summary, while cash remains a prevalent payment option due to its simplicity and directness, the advent of digital currency and subscription payments is gradually transforming the payment landscape in supermarkets. As this trend evolves, the balance between cash and digital transactions will shift further, driven by technological changes, customer preferences, and economic factors.
Checks And Echecks
Checks, both paper and electronic (e-checks), offer their unique set of benefits and disadvantages.
Advantages Of Checks And Echecks
Checks allow for a certain level of control over transactions. Customers can issue a check only after receiving and confirming the quality of goods, which provides an additional layer of security. Echecks, the digital counterpart of paper checks, combines the control of traditional checks with the convenience of digital transactions. They can be made from anywhere, anytime, and are faster than paper checks. Furthermore, e-checks avoid the need for physical storage and handling, reducing the risks associated with loss or theft.
Disadvantages Of Checks And Echecks
Despite their advantages, checks, and e-checks have their downsides. Paper checks can be time-consuming, both in writing and processing, and their use requires physical presence. Similarly, e-checks, though faster than paper checks, are slower than some other digital payment methods. They need the payer to have a sufficient balance in their checking account at the transaction time, limiting their use for customers without a bank account. Moreover, e-checks, like other digital transactions, leave a digital trail, making them less attractive to customers desiring transactional anonymity.
In conclusion, while checks and e-checks offer a degree of transaction control and can be a convenient payment alternative for some customers, they also come with limitations that make them less appealing than other digital and subscription payment methods. As supermarkets continue to dabble in innovative payment models, the relevance of checks and e-checks will depend on their ability to adapt to changing customer needs and technological advancements.
Credit Cards And Debit Cards
Credit and debit cards, popular forms of digital currency, come with pros and cons.
Advantages Of Credit And Debit Cards
Credit and debit cards offer convenience and swift transactions. They don't require exact change or physical presence and can be used for in-store and online purchases. Moreover, cards often come with rewards programs, providing incentives such as cashback, points, or discounts. Also, card transactions are easy to track, assisting with budget management and expenditure review.
Disadvantages Of Credit And Debit Cards
However, card transactions may pose security risks, such as data breaches or fraudulent activities. Some customers may also face difficulty managing credit card debt due to high-interest rates and late payment fees. Additionally, not all customers may have access to banking services, limiting the reach of this payment method. Lastly, unlike cash, card transactions leave a digital trail, reducing transactional anonymity.
In summary, the convenience and incentives associated with card payments make them a popular choice. However, their associated risks and limitations suggest the need for secure and inclusive payment systems in supermarkets, potentially offered by emerging subscription models and digital currencies.
Mobile Payments
Mobile payments, a leap in digital transactions, have distinct advantages and disadvantages.
Advantages Of Mobile Payments
Mobile payments offer convenience unparalleled. They allow swift transactions with just a smartphone, eliminating the need for physical cards or cash. This facilitates quick, seamless in-store and online purchases. Many mobile payment platforms also offer rewards, similar to credit cards, incentivizing their usage.
Disadvantages Of Mobile Payments
On the downside, mobile payments can raise security concerns. Data breaches or unauthorized access to a user's mobile wallet are potential risks. Some people may also struggle with the reliance on technology and internet connectivity. As with other digital methods, transactional anonymity is reduced due to the digital trail left by mobile payments.
In essence, while mobile payments enhance convenience significantly, their potential security vulnerabilities and technological reliance can form barriers for some customers. As digital currency and subscription payments evolve, these challenges need to be addressed to ensure wide acceptance.
Gift Cards And Store Credit
Gift cards and store credit, while unique in their usability, have distinctive strengths and weaknesses.
Advantages Of Gift Cards And Store Credit
Gift cards offer flexibility for customers and serve as a great gifting solution. They can be used in-person or online, and encourage customer return. Store credit, too, ensures customer retention by offering refunds that are strictly usable within the same store.
Disadvantages Of Gift Cards And Store Credit
However, they can also limit the consumer's options, tying them down to a specific store. Another disadvantage is that if lost, both gift cards and store credits can be difficult to replace. Furthermore, they lack the universality of cash or cards and may not be useful for customers who prefer quick, seamless digital transactions.
In conclusion, while gift cards and store credits can be a convenient payment alternative, they also come with limitations that make them less appealing than other digital and subscription payment methods.
Custom Payments
Custom payments, a blend of traditional and digital payment methods, offer their unique pros and cons.
Advantages Of Custom Payments
Custom payments offer flexibility and are tailor-made for customer needs. They often integrate digital currency and subscription payments, making transactions more convenient and seamless. In addition, these payment models may include loyalty programs, offering customers rewards for repeat purchases and thus promoting customer retention.
Disadvantages Of Custom Payments
However, not all supermarkets may offer custom payments, limiting their accessibility. As these payment models are relatively new, they may not be well-understood by all customers, creating a barrier to use. Furthermore, similar to other digital payment methods, custom payments leave a digital trail, reducing transactional anonymity.
In a nutshell, while custom payments represent a progressive step in supermarket transactions, they come with their unique challenges that need to be addressed for wider acceptance.
Cryptocurrency
Cryptocurrency, a revolutionary form of digital currency, brings unique advantages and drawbacks to the supermarket payment landscape.
Advantages Of Cryptocurrency
Cryptocurrency provides decentralization, security, and anonymity. As a digital currency, it offers the convenience of swift, anywhere, anytime transactions. Cryptocurrencies like Bitcoin and Ethereum are being gradually accepted in select supermarkets, providing a new way for customers to transact.
Disadvantages Of Cryptocurrency
However, the acceptance of cryptocurrency is not widespread, and it may be confusing or inaccessible to some customers. Its volatile nature can also pose a risk, with the value of transactions potentially changing dramatically within short periods. Cryptocurrency also leaves a digital trail, reducing transactional anonymity.
In summary, while cryptocurrency represents a leap forward in payment technology, its volatility, limited acceptance, and complexity can pose barriers to widespread use. As the payment ecosystem continues to evolve, the role of cryptocurrencies in supermarket transactions will largely depend on how these challenges are addressed.
How To Accept Various Retail Payments
Open A Bank Account
Opening a bank account is the first step for a supermarket to accept various forms of payment. This account will be used to process debit and credit card payments, as well as checks and E-checks. It's important to choose a bank that offers competitive transaction fees and excellent customer service.
Choose The Right Point Of Sale (POS)
A Point of Sale (POS) system is essential in accepting different payment methods. A robust POS system supports various forms of payments such as cash, cards (credit, debit), checks, mobile payments, gift cards, and more. It should also be capable of integrating with digital wallet and cryptocurrency platforms. The choice of POS system should be based on its security features, processing speed, transaction fees, and ease of use.
Partner With A Payment Processor
Supermarkets need to partner with a reliable payment processor to manage credit and debit card transactions. This is crucial as the payment processor not only handles the transaction but also ensures the security of the payment information. Choose a processor that offers low fees, fraud protection, and high-quality customer service.
Consider A Payment Gateway For Online Transactions
For supermarkets offering online services, a secure payment gateway is essential. This online tool processes credit and debit card payments, as well as digital currencies and other online payment methods. It should guarantee the security of customer's payment information and offer a seamless check-out experience.
Learn More About POS Systems
Point of Sale (POS) systems are a pivotal part of the payment process in supermarkets. Essentially, they are digital replacements for traditional cash registers. POS systems do more than just process transactions; they offer a variety of features that can improve operational efficiency and customer service.
Features Of POS Systems
POS systems can track inventory, provide sales analytics, manage customer relationships, and even handle employee scheduling. This rich set of functionalities helps streamline supermarket operations and provides valuable insights for business growth.
Purchase The Right Hardware (Credit Card Readers, Tap To Pay/Contactless, Etc.)
The choice of hardware, such as credit card readers and contactless payment devices, is a decisive factor in the smooth processing of various payment methods in supermarkets.
Choosing The Right Credit Card Readers
Credit card readers are integral to any retail payment setup. They should support magnetic stripe, chip (EMV), and contactless payments for broad compatibility. Look for readers that deliver swift, secure transactions, and have a user-friendly interface for a seamless checkout experience.
Embracing Contactless Payment Devices
With the rise of mobile payments and NFC-enabled cards, contactless payment devices have become a necessity. Such devices enhance customer convenience by facilitating faster transactions and reducing checkout time. The device should comply with the latest security standards to ensure safe transactions.
Investing In Hardware That Supports Digital Currency
With emerging trends in payment methods, such as cryptocurrency, investing in hardware that can support these digital currencies can future-proof your supermarket. This could mean integrated POS systems or separate devices capable of processing digital currency transactions in payment models.
Considerations For Hardware Purchase
Before purchasing, consider factors like transaction speed, ease of use, durability, and warranty. Also, ensure that the chosen hardware integrates smoothly with your existing POS system and payment gateway. In the end, the right hardware can significantly enhance the transaction process, impacting overall customer satisfaction and operational efficiency.
Payment Gateway (For E-commerce)
A payment gateway for e-commerce acts as the digital equivalent of a physical payment terminal. It enables online supermarkets to securely accept and process card payments, as well as other forms of digital payments like mobile wallets and digital currencies.
Advantages Of Payment Gateways
Payment gateways offer several advantages. They provide a secure environment for transactions, encrypting card details and ensuring data safety. They can process a variety of payment methods, providing flexibility for customers. Additionally, they simplify the transaction process, contributing to a seamless online shopping experience.
Disadvantages Of Payment Gateways
However, there are also certain limitations. For one, setting up a payment gateway can sometimes be complex. Secondly, transaction fees can add up and affect profitability. Lastly, like other digital platforms, there might be cybersecurity risks, including data breaches.
Choosing The Right Payment Gateway
Choosing the right payment gateway is important. Factors to consider include security features, transaction fees, ease of integration with the current system, and compatibility with various payment methods. Payment gateways like PayPal, Stripe, and Square are popular choices, each offering unique features and benefits of payment models.
Ultimately, a well-selected payment gateway can significantly enhance an online supermarket's transaction process, ensuring security, flexibility, and a positive shopping experience.
Examples Of Payment Options
Shop Pay
Shop Pay, an accelerated checkout solution developed by Shopify, offers a smooth and secure payment experience for consumers. By saving customers' shipping and payment information, Shop Pay significantly reduces the time spent at checkout, making it a favorite among time-conscious consumers. Its one-click purchase feature further enhances convenience, eliminating the need for customers to enter their details repeatedly. On the security front, Shop Pay uses end-to-end encryption to safeguard personal information, providing a secure environment for transactions. Furthermore, it supports a variety of payment methods, including credit cards, debit cards, and even Apple Pay, broadening its appeal among customers. However, one potential drawback is that Shop Pay is limited to Shopify-powered stores, which may restrict its use for some consumers. Overall, Shop Pay represents a modern, secure, and convenient payment model, tailored to meet the demands of the fast-paced digital retail landscape.
Google Pay
Google Pay, developed by Google, is a popular digital wallet and online payment system that allows users to make payments straight from their smartphones. It is widely accepted by many retailers, including supermarkets, due to its user-friendly interface and versatility. Google Pay supports a variety of payment methods such as credit cards, debit cards, and even cryptocurrencies. Its unique feature is its NFC system, which enables contactless payments at point-of-sale terminals in payment models.
This has become increasingly important in the wake of global health concerns, as it eliminates the need for physical contact during transactions. Furthermore, Google Pay uses advanced security measures such as tokenization to protect user data, offering a safe and secure platform for transactions. However, it does require a steady internet connection for transactions, which could be a drawback in areas with unstable connectivity. Despite this, Google Pay continues to be a leading choice for quick, secure, and convenient payment processing in the digital age.
Bitcoin
Bitcoin, a pioneering form of digital currency, represents a transformative shift in payment methodology. As a decentralized currency, it provides a level of autonomy unattainable with traditional financial systems. Bitcoin transactions are conducted directly between users without the need for intermediaries, such as banks or federal reserves. This enables faster and potentially lower-cost transactions, making it a viable option for transacting in supermarkets.
Advantages Of Bitcoin
Bitcoin offers several advantages as a payment method. It provides a degree of anonymity as transactions are linked only to a Bitcoin address rather than personal identification information. Bitcoin transactions are also borderless, enabling seamless international transactions without the inconvenience of exchange rate fluctuations. Furthermore, due to the finite number of bitcoins, their value tends to rise over time, potentially providing an investment advantage to users.
Disadvantages Of Bitcoin
Contrarily, Bitcoin also poses certain drawbacks. Its value is highly volatile, with significant fluctuations in a short period. This can complicate transactions as the amount of Bitcoin required for a purchase can change rapidly. Also, Bitcoin transactions, once executed, are irreversible, posing a risk in case of errors or fraud. Moreover, as Bitcoin is still not widely accepted, its utility as a regular payment method in supermarkets remains limited.
The Future Of Bitcoin In Supermarkets
Despite the challenges, the integration of Bitcoin into mainstream supermarket transactions could signal the advent of a new era of financial autonomy and digital convenience. However, widespread acceptance will require overcoming the associated issues of volatility and accessibility.
Trends In Retail Payment Methods
Growing Popularity Of Cryptocurrency
As digital currencies continue to gain traction, their acceptance in retail, particularly in supermarkets, is becoming increasingly common. This trend is driven by several factors. Firstly, cryptocurrencies offer speedy transactions without the need to involve banks or other intermediaries. This can enable more efficient and potentially cost-effective transactions, particularly for cross-border purchases.
Secondly, cryptocurrencies can offer a degree of anonymity not typically available with traditional payment methods. By using digital wallets, customers can make purchases without revealing personal information, enhancing privacy.
However, despite these benefits, there are challenges to overcome. The high volatility of cryptocurrencies, as well as their limited acceptance and complex nature, can pose barriers to their widespread use in supermarkets.
Implications For Supermarkets
For supermarkets, accepting cryptocurrency could open up new markets and customer segments. It could also streamline operations and potentially reduce transaction costs. However, they would need to invest in appropriate hardware and software to facilitate these transactions and ensure their security.
Implications For Customers
For customers, the option to use cryptocurrency provides an additional, potentially more efficient, payment method. However, the volatility of cryptocurrencies could pose a risk, as the value of transactions can fluctuate significantly in short periods. Hence, while cryptocurrencies are growing in popularity for retail transactions, their future in supermarkets will depend on how these challenges are addressed.
Buy Now, Pay Later
Buy Now, Pay Later (BNPL) is an innovative payment option that's gaining popularity in retail, including supermarkets. These services offer consumers the flexibility to make purchases immediately and defer payment to a later date, usually in installments without interest if paid on time. Some well-known BNPL providers include Afterpay, Klarna, and Affirm.
Advantages Of BNPL
The primary advantage of BNPL is its convenience and accessibility. For customers facing budget constraints, it offers an opportunity to manage their finances without compromising their purchasing power. It also encourages impulse purchases, which can boost supermarket sales.
Disadvantages Of BNPL
However, there are drawbacks. Customers may overspend, leading to financial stress, and late payments can incur hefty fees. For supermarkets, there's a risk of increased returns and potential loss of revenue if customers default.
Future Of BNPL In Supermarkets
Despite these challenges, BNPL has the potential to transform supermarket transactions by offering customers a flexible way to budget their shopping. Supermarkets need to balance this opportunity with the financial risks to maximize the benefits of this emerging payment model.
Contactless Payments
Contactless payments have become increasingly common, especially in light of the global pandemic that has emphasized the need for safe, touchless transactions. These payments, facilitated by banks and financial institutions, offer a simple and swift transaction process, making them a preferred option for many consumers.
Role Of Banks And Federal Reserve
Banks, including central banks and commercial banks like the Federal Reserve Bank, have been instrumental in promoting the adoption of contactless payments. They have implemented systems that facilitate these payments, ensuring their security and reliability. This form of payment, which could include digital currency or fiat currency transactions, has now become an integral part of the evolving payment landscape.
Subscription Payments
Contactless payments have also facilitated the growth of subscription payments. This method allows customers to set up recurring payments for goods or services, enhancing financial inclusion by providing an accessible and convenient payment option. Supermarkets, in particular, have leveraged this model to offer customers regular, scheduled deliveries of groceries and other necessities.
Cryptocurrency Payments
With the rise of cryptocurrency, such as Bitcoin, contactless crypto transactions are also becoming possible. Despite being in its early stages, this cross-border payment method could revolutionize the retail industry by offering an efficient and decentralized form of digital payment.
Central Bank Digital Currencies
Central Bank Digital Currencies (CBDCs) are a newer concept in the realm of virtual currency, backed by a country's central bank, such as the European Central Bank. Retail CBDCs could provide a digital alternative to physical cash, enhancing the speed and efficiency of transactions while maintaining the security and stability associated with central banks.
Future Outlook
As the digital payments landscape continues to evolve, contactless payments are set to play a key role in shaping the future of transactions. They offer a blend of convenience, safety, and efficiency, making them an attractive payment method for supermarkets and customers alike.
Conclusion
Supermarkets are at the forefront of retail and have the opportunity to be at the cutting edge of payment technology, offering their customers a variety of payment options. From traditional methods such as cash and credit cards to modern alternatives like digital currencies, contactless transactions, and subscription payments, the landscape of payment options is vast and continually evolving in payment models. However, selecting the right payment model involves careful consideration of various factors, including customer preferences, operational efficiency, and security precautions. As retailers navigate this dynamic terrain, the adaptation and integration of these innovative payment methods could not only enhance the shopping experience but also drive operational efficiency and profitability. On that note, the future of supermarket transactions looks promising, with the potential to deliver improved convenience and financial autonomy. 
To stay ahead of the curve and explore how these payment models can benefit your supermarket, schedule a demo with Orderific today. Our team is committed to helping you navigate the future of retail payments. Don't miss out on this opportunity to revolutionize your payment systems and provide your customers with an unparalleled shopping experience. Schedule a demo with Orderific now.
FAQs
What are the 4 types of payment methods?
The 4 types of payment methods are cash, credit/debit cards, bank transfers, and digital payments.
What are the three payment systems?
The three payment systems are Electronic Funds Transfer, Automated Clearing House, and Wire Transfer.
What is a retail payment system?
A retail payment system refers to the infrastructure enabling financial transactions between buyers and sellers in the retail market.
What is the most popular e-payment system?
The most popular e-payment system is PayPal.