When you think about pizza, do you envision a golden, crispy crust with a flavor-packed topping artistically arranged? Or perhaps you imagine the rich, tantalizing aroma of a freshly baked pizza wafting from a traditional stone oven, drawing you in with its irresistible call. If you do, then you, dear reader, are a true pizza aficionado. And for you, we're about to embark on a pizza journey, led by our pizza maestro, the masterful pizza chef.
Our pizza chef is no ordinary culinary craftsman. They are an artisan, meticulously crafting each pizza with a passion that is palpable in every bite. From sourcing the finest, freshest ingredients to mastering the delicate balance of flavors, our pizza chef's creations are a testament to the art of pizza making. So get ready to dive deep into the world of gourmet pizzas, where every slice is a slice of heaven.
How to Become a Pizza Chef
If you're looking to become a pizza chef, then you've come to the right place. Here, we'll show you what it takes to become a master of pizza making.
The first step is cultivating your knowledge about the craft itself. Knowing the fundamentals of pizza making – from dough preparation to the art of topping creation – is essential for any aspiring pizza chef. You can either start by reading books and watching instructional videos or enroll in a professional pizza-making course from an accredited institution. A strong understanding of the craft is key for any budding pizzaiolo.
The second step is to hone your skills. Once you have the basics down, practice makes perfect – which means it's time to get to work in the kitchen. Try your hand at different dough recipes to find the perfect mix of flour, yeast, salt, and water. Experiment with various sauces and toppings until you're satisfied with your special creation. Finally, master the pizza oven – from understanding heat control to timing just right when it comes to baking your masterpiece.
The third step is obtaining professional certification. Once you have a good understanding of the craft and have honed your skills, it's time to get certified. Accredited culinary programs not only teach you the necessary technical skills but also provide industry-recognized certifications that will open up more career opportunities for you down the line.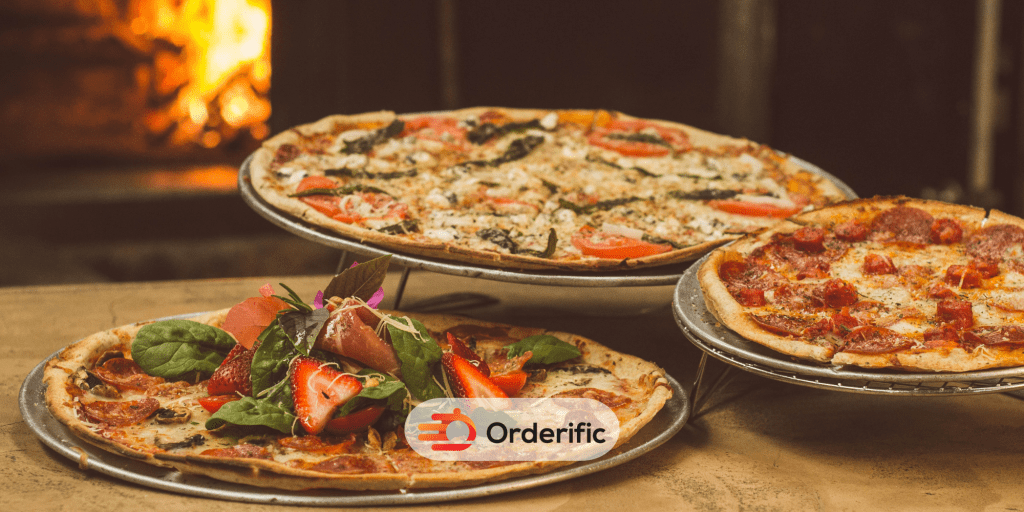 Online Pizza Chefs to Follow Right Now
If you're looking for an amazing culinary experience, then look no further than the incredible pizza chefs below. From high-end restaurants to home cooks creating creative recipes in their kitchens, these talented individuals will take your pizza game to a whole new level.
Chris Bianco: PIZZA BIANCO
As the owner of Pizzeria Bianco in Phoenix, Arizona, Chris Bianco has become a pizza-making legend in the United States. His unique combination of wood-fired ovens, fresh ingredients, and innovative techniques have earned him numerous awards including the James Beard Award for Best Chef: Southwest in 2003. 
Ann Kim: PIZZERIA LOLA
Ann Kim is the owner of Pizzeria Lola in Minneapolis, Minnesota. She has become known for her creative toppings and unique combinations, such as Thai-style pizzas with peanut sauce and kimchi. Her passion for pizza has garnered her numerous awards, including being named 2019 James Beard "Best Chef Midwest".
Sarah Minnick: LOVELY'S FIFTY FIFTY
Sarah Minnick is the chef-owner of Lovely's Fifty Fifty in Portland, Oregon. She has become renowned for her wood-fired pizzas that feature local ingredients and unique flavors. Her inventive approach to pizza has earned her accolades semifinalist in the James Beard Foundation Award's Best Chef: Northwest & Pacific category in 2020.
Tony Gemignani: PIZZA ROCK AND TONY'S PIZZA NAPOLETANA
Tony Gemignani is the founder of Pizza Rock and Tony's Pizza Napoletana in San Francisco, California. He has become known for his skill at crafting numerous types of pizza and has won multiple awards for his culinary achievements, including a World Champion title at the World Pizza Cup in Naples.
Tara Hattan: ANDOLINI'S PIZZERIA
Tara Hattan is the chef and owner of Andolini's Pizzeria in Tulsa, Oklahoma. She has gained a reputation for her pizza-making expertise with her hand-tossed, wood-fired pizzas featuring locally sourced ingredients. Her unique approach to pizza has earned her numerous awards including "Best Newcomer" at the International Pizza Challenge.
Anthony Mangieri: UNA PIZZA NAPOLETANA
Anthony Mangieri is the owner of Una Pizza Napoletana in New York City. He has become known for his traditional Neapolitan pizzas that are made with high-quality, locally sourced ingredients. His passion for pizza and commitment to using sustainable, organic ingredients have earned him many accolades including the Slovakian Pizza Today Award for Best Pizza in the World.
Scarr Pimental: SCARR'S PIZZA
Scarr Pimental is the founder of Scarr's Pizza in New York City. He has gained a reputation for his creative toppings and innovative flavors, like his signature "Rat Trap" pizza which features pork rinds, pepperoni, and banana peppers. His unique approach to pizza has earned him the title of "Most Innovative Chef" by the New York City Culinary Awards.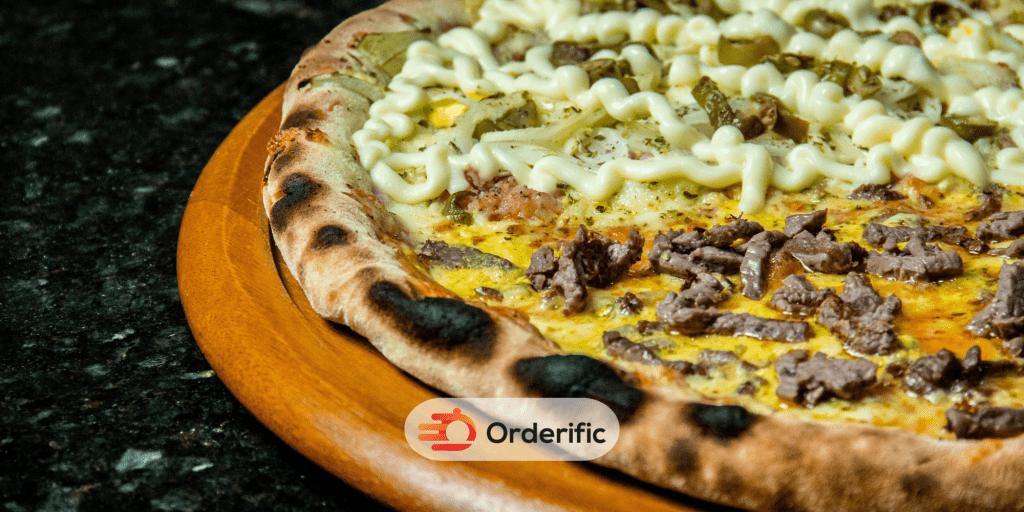 Conclusion
The world of pizza is as diverse as it is delicious, with these masters of the pie pushing the boundaries of what we can expect from this culinary classic. They've proven that pizza is more than just a fast-food staple—it's a canvas for culinary innovation and a testament to the power of great ingredients. With their creativity and craftsmanship, these pizza chefs are not only delighting our taste buds but also elevating pizza to a gourmet affair.
Whether you're a seasoned pizza enthusiast or a curious beginner, following these pizza maestros online will surely enrich your pizza experience. From traditional Neapolitan pies to inventive toppings and flavors, these chefs offer a pizza journey like no other. Their passion is contagious, their pizzas are inspiring, and following them might just spark your pizza-making journey.
Click here for more delightful and mouth-watering recommendations with Orderific. To start experiencing the huge number of benefits Orderific can bring to your business, click here now. Try Orderific today!
FAQs
Which celebrity chef has the best pizza recipe?
That's a tough call, as there are so many amazing pizza chefs out there. But if we had to pick one, we'd go with Chris Bianco of Pizzeria Bianco in Phoenix, AZ.
How to become a professional pizza chef?
To become a pizza chef, one must acquire knowledge about the fundamentals of pizza-making, practice and refine these skills, and then obtain a certification from an accredited culinary program.
How do restaurants cook pizza so fast?
Pizzerias usually use a combination of high-heat ovens, such as wood-fired or brick ovens, and pre-cooked ingredients.
How do chefs feel about pineapple on pizza?
Some chefs believe that pineapple can be a great addition to pizza if it is used judiciously as an accent flavor, while others prefer to avoid it altogether.
What do most people order at the pizza shop?
The most popular pizza orders, according to recent surveys, include pepperoni, sausage, mushroom, and extra cheese.