Introduction
The right Point of Sale (POS) system can be a game-changer in today's demanding cafe environment. It streamlines payment processing and inventory management and offers merchant services, thus enhancing overall efficiency. From Shopify POS to Lightspeed retail POS, there is a plethora of modern POS systems tailored to meet the unique needs of small businesses. With features like mobile POS, restaurants and cafes can offer better customer service, while the POS software and hardware handle complex tasks like inventory and sale systems. Opting for the best POS system can help businesses accept multiple payments, including Google Pay and credit card processing, thus catering to a broader customer base. It's time to unlock the potential of your cafe with the best POS solution.
What Is A POS System?
A Point of Sale, or POS, system is the central hub for managing sales transactions. It includes both POS software and POS hardware, aiming to automate certain small business operations functions. These systems can be highly beneficial, especially in the bustling environment of a cafe. They can simplify numerous tasks and enhance the overall efficiency of your establishment.
The core feature of a POS system is to execute payment processing seamlessly. Whether a customer wants to use Google Pay, credit card processing, or other forms of electronic payments, the best POS system should be able to accommodate it. This flexibility is crucial to customer service in today's digital era, as consumers prefer various payment options.
Features And Benefits Of POS Systems
Inventory management is another primary function of a POS system. Constantly keeping track of inventory can be daunting, especially if done manually. A sound POS system will keep real-time tabs on your inventory, updating automatically with each sale. This feature is invaluable for small businesses, as it helps prevent stockouts and oversupply.
A notable example of a modern POS system is the Shopify POS, which offers a variety of valuable features. It allows businesses to sell online and in-person while managing all their sales and inventory in one place. Similarly, the Lightspeed Retail POS system is another prime example that caters to the specific needs of small businesses.
Choosing The Right POS System
Selecting the best POS system for your cafe goes beyond comparing processing fees. Essential factors to consider include the system's POS hardware, its compatibility with your current operations, and the POS provider's reputation for customer support.
Further, looking at other features like mobile POS systems, which allow you to take orders and payments directly at the table, can also enhance the customer experience in your cafe. Similarly, systems like the Lightspeed Payments and Paypal Zettle offer features tailored towards the needs of small businesses and cafes.
In conclusion, integrating a POS system in your cafe can offer many benefits. From simplifying payment processing to efficient inventory management, a sound POS system can be a powerful tool in elevating your cafe business. Remember to choose a plan that suits your needs and offers the most beneficial features for your operations.
7 POS System Benefits For Cafe Management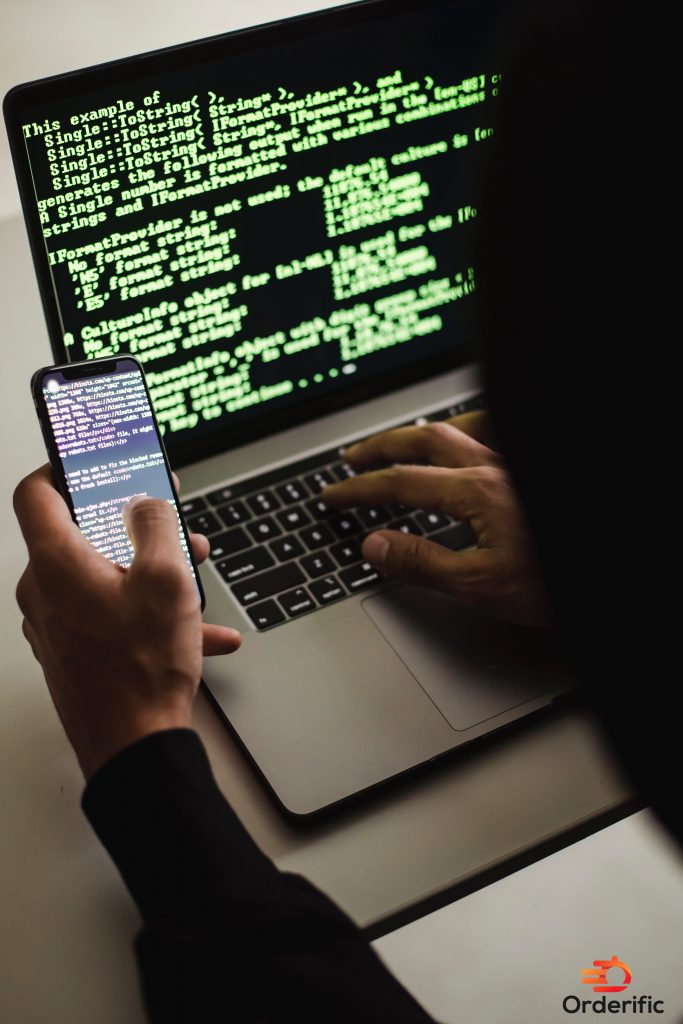 Complete Menu Features
A POS system offers comprehensive menu management features, which are particularly beneficial for cafes. It allows you to easily modify your menu in real-time, adding or removing items, changing prices, or adjusting descriptions as needed. This feature is not just limited to the food and beverage menu but extends to special deals, discounts, and combo offers that your cafe might want to promote. The updates are instant and reflect across all ordering platforms, be it at the counter, on mobile, or online, ensuring consistency.
Moreover, a robust POS system can categorize the menu based on different factors such as meal type (breakfast, lunch, dinner), dietary restrictions (vegan, gluten-free), or popularity. This simplifies the ordering process for both the staff and the customers, resulting in an efficient and smooth service.
Finally, an advanced POS system can provide insights into your bestselling items, peak serving times, and customer preferences. By analyzing this data, you can optimize your menu for maximum profitability. For instance, you could highlight popular items or schedule timely promotions for off-peak hours to drive sales.
Flexible Billing
A POS system brings flexibility to billing, enhancing the customer experience and streamlining cafe operations. In a dynamic environment, where orders and customer preferences can change rapidly, having a flexible billing system is crucial. A POS system enables bill splitting, the addition or removal of items from the bill in real time, and facilitates easy handling of discounts or special offers. Furthermore, it supports multiple payment options, from traditional cash and card payments to digital wallets, meeting the diverse preferences of customers. This feature amplifies customer satisfaction, as it allows them to pay how they choose, and also accelerates the billing process, reducing wait times and contributing to overall efficiency.
Up-To-Date Reports And Analytics
A key advantage of integrating a POS system into your cafe's operations is the access to real-time reports and analytics. This feature enables you to monitor sales, track inventory, and observe customer behavior patterns, all from a single dashboard. You can understand which products are selling well, which ones are not, and when your peak sales hours occur. Additionally, it can offer insight into your staff's performance, helping you identify areas for improvement. This data-driven approach allows you to make informed business decisions and strategize effectively to boost profitability. Ultimately, with robust reporting and analytics capabilities can provide valuable insights and contribute to your cafe's overall success.
Online Order
In the digital age, online ordering has become a norm. A POS system can seamlessly integrate with your cafe's online presence, enabling you to efficiently manage and fulfill orders placed via your website or app. This feature allows for real-time menu updates, accurate inventory tracking, and instant order notifications, ensuring a smooth operation from order placement to delivery. Furthermore, online orders get automatically included in your sales and analytics reports, providing a comprehensive view of your business performance. This integration greatly enhances the customer experience, as it allows for easy online ordering and fast, accurate delivery, setting your cafe apart in a competitive industry.
Automatic Offers Integration
In the competitive world of cafes, a great POS system can seamlessly integrate automatic offers, elevating the customer experience and driving sales. This feature allows for special discounts, loyalty programs, and promotional deals to be automatically applied at the point of sale, ensuring customers receive the best possible price. For instance, a customer's tenth coffee could be free as part of a loyalty program, a discount could be automatically applied to off-peak orders, or a special combo deal could be triggered when certain items are ordered together. These offers can be easily customized and updated in real-time according to your business strategy. Moreover, the POS automatically tracks customer purchases, making the process accurate and efficient. This level of automation not only enhances customer satisfaction but also frees up staff time to focus on providing excellent service.
Managing Inventory
Streamlining inventory is another integral feature of a POS system, especially crucial in a cafe setting where stock levels need constant monitoring. An efficient POS system keeps tabs on your supplies in real-time, automatically updating with each sale or purchase. It can alert you when a particular item is running low, helping you avoid running out of essential items. It even keeps track of the shelf life of perishable goods, minimizing waste. Moreover, the system can predict future demand based on historical data, aiding in smarter procurement decisions. This feature boosts operational efficiency, helping your cafe run smoothly and profitably.
Third-Party Integration
Most modern POS systems offer third-party integration, adding further value to your café operations. This feature allows your POS system to seamlessly connect with other software or services, such as accounting software, customer relationship management (CRM) systems, or delivery platforms. This means you can automate data transfer between systems, reducing manual entry and errors. For instance, sales data from your POS can be automatically synced with your accounting software, streamlining your financial processes. Similarly, customer data can be transferred to your CRM, helping you build relationships and drive customer loyalty. Integrating with delivery platforms can also enhance your online ordering and delivery process. Overall, third-party integration can significantly improve operational efficiency, making your café more productive and profitable.
Conclusion
In summary, the integration of a robust POS system in your cafe can truly revolutionize your operations, leading to increased efficiency and profitability. From offering complete menu features, flexible billing, and up-to-date reports and analytics, to managing online orders, inventory, and third-party integration, the benefits are wide-ranging. Importantly, these systems can significantly enhance the customer experience, which is crucial in today's competitive cafe industry. POS systems like Shopify POS and Lightspeed Retail POS are already paving the way, with features designed specifically for small businesses. Remember, choosing the right POS system should be based not just on cost, but on the range of features and the reputation of the provider. Investing in a state-of-the-art POS system is truly an investment in the future of your cafe.
Ready to transform your cafe's operations? Get in touch with Orderific today to schedule a demo of our top-of-the-line POS system. Experience firsthand how our system can streamline your processes and boost your bottom line.
FAQs
What is a POS system, and how does it work in a cafe setting?
It is a tool that manages sales transactions and operations in a cafe, improving efficiency and customer service.
How can a cafe benefit from implementing a POS system, and what features are essential?
A cafe can benefit from a POS system through efficient transaction management, inventory control, flexible billing, and insightful analytics, with essential features.
Are there different types of POS systems available for cafes, and how do I choose the right one?
Yes, there are various types of POS systems tailored for cafes, and choosing the right one depends on your specific needs, budget, and compatibility with your current operations.
What are the key considerations for training staff to use a cafe's POS system effectively?
Effective training should focus on demonstrating the system's functionality, ensuring staff understand its operations, and providing continuous support for any questions or challenges.
How does a POS system enhance customer service and streamline operations in a cafe?
It enhances customer service by streamlining transactions, providing flexible payment options, and ensuring accurate order fulfillment.