Introduction
In the bustling restaurant industry, the service counter is at the heart of the action. Whether in a small coffee shop in New York or a fast-paced, quick-service restaurant, the counter is where food meets service, creating an impactful customer experience. From simple food items like cookies to a full-course meal, the counter service model offers various options to cater to every diner's taste. Interestingly, the service counter is about more than just food. It's a stage where businesses, from cafes to full-service restaurants, showcase their unique decorations, be it wood or granite, for targeted advertising to enhance the customer experience. Ultimately, the quality of the counter service can make or break the dining experience, turning first-time patrons into returning customers. So, let's delve into the art of perfecting the restaurant service counter and lift your customer satisfaction to the next level.
Why Restaurant Service Counters Are Replacing Dining Rooms?
In the contemporary dining scene, the counter service approach is transforming traditional restaurant settings, much to the delight of diners. Counter service restaurants, with their quick and efficient food service, offer customers a practical solution that balances quality and convenience. The restaurant counter design, whether wood or granite, plays a crucial role in drawing customers in, while simple food items displayed on the counter can instantly create a homely, inviting ambience.
The counter service model relies heavily on offering a wide range of food items, from cookies to complete meals, to cater to various customer preferences. This versatility, coupled with an unparalleled customer-facing display, sets counter service restaurants apart from their table service counterparts. Moreover, the counter service model offers café and coffee shop owners the perfect platform for targeted advertising, effectively promoting an array of food and drink items and leading to increased customer satisfaction.
Fast food restaurants and quick-service restaurants in places like New York have been particularly keen on this model. Incorporating a well-designed food service counter enhances the customer experience, creating a seamless interaction between the restaurant staff and patrons. Customer service becomes more personable, and the emphasis on customer satisfaction is evident. While the transformation of dining rooms into service counters signifies a striking shift in the restaurant industry, the undeniable benefits this model brings make it a worthwhile endeavor for restaurant owners.
The restaurant service counter transcends its basic function – it is more than just a place where food meets service. It's an integral part of the dining experience, an interactive platform where restaurants can showcase their unique style and commitment to quality service.
Advantages Of Counter Service Over Dining Rooms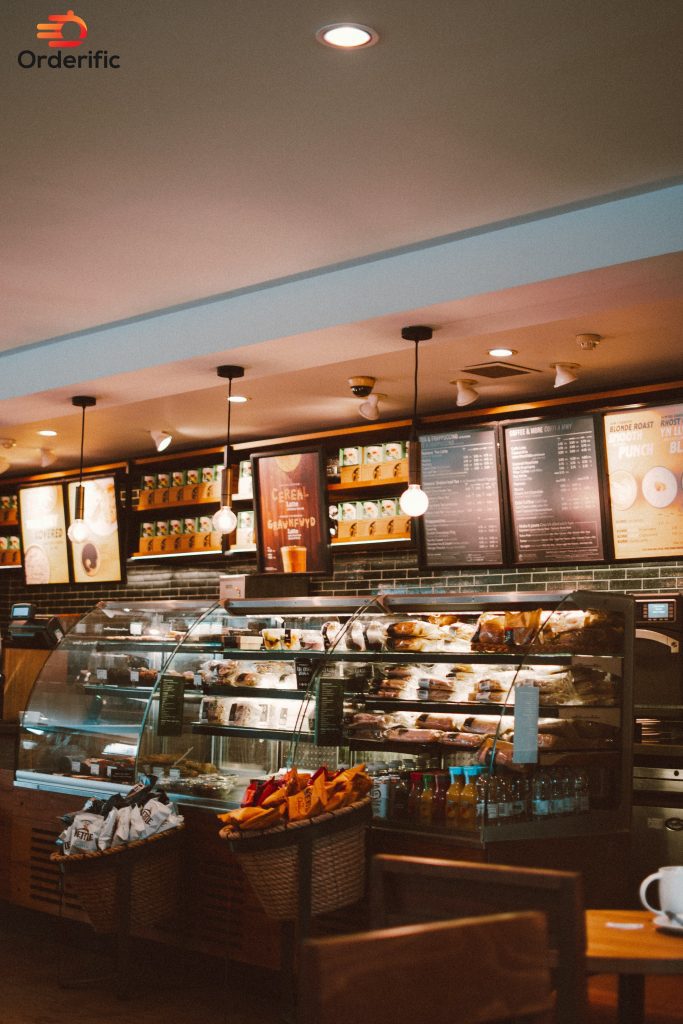 COVID Taught Patrons New Ways Of Doing Things
The COVID-19 pandemic has substantially altered consumer behavior and expectations, prompting an increased preference for counter service over traditional dining rooms. Patrons have grown accustomed to the quick, efficient, and minimal contact interaction offered by the service counter model. This shift underscores the need for restaurants to adapt and enhance their counter service experience, ensuring safety, convenience, and quality for their customers.
Serve Customers Who Are Devoting Less Time To Eating
In the hustle and bustle of contemporary life, many customers are allocating less time to meals and seeking more efficient dining options. The service counter model perfectly suits this fast-paced lifestyle, providing quick, quality meals without the extended wait times often associated with traditional table service. As such, restaurants can attract and retain customers who value time efficiency without compromising on their dining experience.
Counter Service Is Social
Counter service allows for a unique social dynamic, establishing an interactive platform between customers and staff. It fosters an intimate and engaging atmosphere, promoting direct communication that enriches the dining experience. From discussing the day's specials to receiving personalized recommendations, the service counter creates a dynamic interaction that goes beyond a simple exchange of food and payment, cementing customer relationships and enhancing loyalty.
It's Cheaper And Easier For A Restaurant
Adopting the counter service model can prove to be a cost-effective and simpler approach for restaurants. It eliminates the need for a large waitstaff, reducing labor costs significantly. Additionally, the streamlined operations allow for efficient service delivery, which translates to quicker table turnaround times. This efficiency not only benefits the customers but also positively impacts the restaurant's bottom line.
Requires Fewer Servers
Embarking on the counter service model necessitates fewer servers, simplifying the operational dynamics of a restaurant. The reduction in waitstaff allows for direct interaction between the counter staff and customers, fostering a personalized dining experience. This not only saves on labor costs, but also streamlines the service process, making it more efficient and seamless, fulfilling the customer's needs for quick and quality service.
Conclusion
In conclusion, the restaurant service counter experience is a dynamic and transformative model that is reshaping the dining industry. It not only caters to the fast-paced lifestyle of modern customers but also enhances the overall dining experience through personable and efficient service. At its core, the counter service model is about balancing quality and convenience, offering a versatile range of food choices, and fostering a unique social dynamic that is interactive and engaging. The COVID-19 pandemic has further underscored the value of this model, highlighting its safety, efficiency, and minimal contact approach to dining.
The transformation from traditional dining rooms to service counters is not merely a trend, but a worthwhile investment for restaurant owners aiming to elevate customer satisfaction and optimize operational efficiency. If you're interested in exploring this model further, we at Orderific are here to help. Book a demo with us today, and let's take your restaurant counter service experience to new heights.
FAQs
What's driving the trend of service counters over traditional dining rooms?
The trend is driven by factors such as efficiency, cost-effectiveness, adaptability to contemporary lifestyles, and the evolving expectations of consumers amid the COVID-19 pandemic.
How do service counters enhance the dining experience for customers?
Service counters offer quicker service, interactive customer experience, and a wide variety of food options, all of which enhance the overall dining experience.
Are service counters suitable for all types of restaurants?
Yes, service counters can be adapted to suit the needs of all types of restaurants.
What benefits do restaurant owners see in transitioning to service counters?
Transitioning to service counters can lead to cost savings, increased efficiency, streamlined operations, and enhanced customer satisfaction.
Can you provide examples of restaurants successfully adopting this trend?
Numerous restaurants, including Chipotle and Starbucks, have successfully adopted the counter service model, enhancing efficiency and customer satisfaction.