Introduction
In an increasingly competitive market, hotel revenue management has become more vital than ever. A dynamic pricing strategy, backed by powerful revenue management software, can significantly boost hotel revenue and foster sustainable revenue growth. Revenue managers are continually seeking practical tools to optimize room rates and demand forecasting while also enhancing customer success. Combining the power of a hotel revenue management system with a robust booking engine can streamline distribution channels and improve pricing decisions based on market demand. The future of revenue optimization lies in leveraging professional services offered by hotel tech reports and subscription billing platforms. All in all, modern revenue management tools can profoundly impact the profitability of hotels, making it a critical aspect of hotel management.
What Is Hotel Revenue Management Software?
Hotel Revenue Management Software, often called RMS, is a technological tool revenue managers use to optimize income from all sources by employing sophisticated algorithms and data analytics. This solution considers several factors, including booking trends, historical data, room demand, and competitor rates, to make informed pricing decisions. Through advanced RMS, hotels can adjust their prices dynamically to reflect current market conditions, ultimately enhancing their profitability and market share.
Why Is Revenue Management Software Critical For Hotels?
In the highly competitive hospitality industry, it's crucial to stay ahead of the curve. Revenue management software allows hotels to do just that. By analyzing market trends and customer behavior, RMS helps hotels pinpoint the optimal room price at any given time. This dynamic pricing strategy ensures occupancy even during off-peak seasons and maximizes revenue during high-demand periods.
Revenue management software can also streamline operational efficiency. By automating the pricing process, it alleviates the burden on revenue managers, allowing them to focus on strategic planning and long-term growth. RMS also offers real-time data reporting, providing valuable insights that can guide pricing, marketing, and distribution strategies.
Key Features Of Hotel Revenue Management Software
An efficient RMS should offer a mix of features to facilitate comprehensive revenue management. One of the main features is demand forecasting, which uses historical data and market trends to predict future demand. This enables revenue managers to plan ahead and set competitive rates.
Another key feature is rate optimization. With the help of RMS, hotels can dynamically adjust room rates based on real-time demand, ensuring maximum revenue generation. Additionally, RMS should provide competitor rate analysis, helping hotels to maintain competitive pricing strategies while ensuring profitability.
Choosing the Best Hotel Revenue Management Software
The selection of the right RMS is a crucial decision, as it impacts the hotel's revenue strategies. When choosing a hotel revenue management software, consider factors such as integration capabilities with other hotel management systems, ease of use, customer support, and pricing. Furthermore, look for software that provides comprehensive and easy-to-understand analytics, as this will be instrumental in formulating effective revenue strategies.
In conclusion, hotel revenue management software plays a crucial role in optimizing the pricing strategy and enhancing the profitability of hotels. Hotels that are not already leveraging the power of RMS should consider integrating this tool into their operations to remain competitive and achieve sustainable revenue growth.
8 Best Revenue Management Solutions For Hotels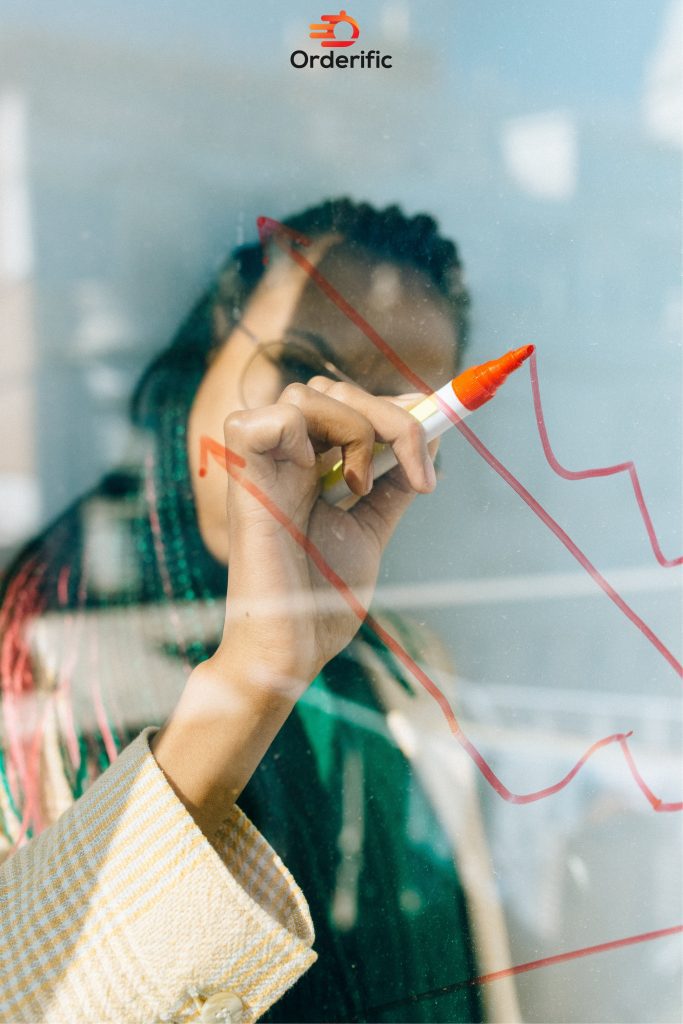 1. Duetto
Duetto is a top-tier revenue management solution tailored to the unique needs of the hospitality industry. This cloud-based platform offers a suite of capabilities designed to maximize profitability. A key feature is 'GameChanger', a revenue strategy application that enables dynamic pricing across various room types, segments, and distribution channels. 'ScoreBoard', another remarkable feature, provides accurate forecasting and reporting, empowering revenue managers with actionable insights. Duetto's 'BlockBuster' application simplifies the process of managing group business and optimizes pricing for this critical segment. Finally, the 'AutoPilot' capability automates pricing updates based on pre-set rules and real-time market shifts.
Integration with multiple property management systems, seamless customer support, and a user-friendly interface make Duetto a preferred choice for many professionals in the hospitality sector. Its comprehensive analytics and forecast tools provide a detailed view of the market, allowing for effective decision-making and strategy formulation. By harnessing the power of Duetto, hotels can stay competitive, maximize revenue, and achieve sustainable growth in a dynamic market landscape.
2. IDeaS
IDeaS is a pioneering revenue management software designed to drive profitability for hotels. It leverages advanced analytics to provide precise, automated decisions on pricing and inventory. IDeaS' G3 Revenue Management System stands out with its unique capabilities, including Automated Revenue Strategy, which allows revenue managers to set optimal pricing strategies. Its Group Pricing functionality uses an intelligent pricing approach for group business, ensuring maximum revenue. IDeaS also includes an intuitive dashboard that presents complex data in an easy-to-understand format, guiding strategic decision-making. The software integrates seamlessly with various hotel management systems, adding to its ease of use. With its unique features and sophisticated technology, IDeaS empowers hotels to navigate the dynamic market environment and achieve their revenue goals.
3. Atomize
Atomize is a powerful tool in the domain of hotel revenue management software, delivering stellar performance and innovative features. Its key strength lies in its real-time pricing algorithm that adjusts room rates in response to changes in demand, ensuring hotels maintain optimum occupancy and profitability. Atomize also stands out for its intuitive interface and easy-to-use dashboard that visualizes data and metrics, making it accessible for revenue managers to derive actionable insights. The software's multi-property capability allows chain hotels to manage all their properties from a single platform, enhancing operational efficiency. Furthermore, Atomize offers a feature for competitor rate shopping, which empowers hotels to keep their pricing competitive while maximizing revenue. Its seamless integration with various property management systems, coupled with robust customer support, makes it a preferred choice for hotels worldwide. Put simply, Atomize offers a comprehensive solution to the revenue management needs of modern hotels.
4. Pace Revenue
Pace Revenue is another major player in the realm of hotel revenue management software, known for its precision and efficiency. Its innovative demand forecasting and dynamic pricing engine are designed to maximize revenue opportunities in real-time. This means that Pace Revenue continually adjusts room rates based on current and predicted demand, ensuring optimal pricing at all times.
A standout feature of Pace Revenue is its intuitive user interface, which presents complex data through clear and comprehensible visualizations. This simplifies the decision-making process for revenue managers, who can quickly grasp market trends and make strategic pricing decisions accordingly. Furthermore, Pace Revenue provides a competitive rate shop feature, which enables hotels to keep a check on competitors' pricing strategies. This helps to maintain competitive room rates and maximize profitability. Its compatibility with various property management systems and excellent customer support makes Pace Revenue a go-to choice for many hotels. By using Pace Revenue, hotels can optimize their pricing strategy, enhance profitability, and remain competitive in the market.
5. RoomPriceGenie
RoomPriceGenie offers a unique solution in the hotel revenue management software market, focusing on simplicity and automation for small to medium-sized hotels. The software's primary feature is its dynamic pricing model that adjusts rates according to real-time demand, ensuring optimal profitability. RoomPriceGenie's easy-to-use interface and transparent analytics make it a popular choice for revenue managers who need accurate, timely data without complex interpretation. Moreover, it boasts a competitive rate comparison feature that aids in keeping room prices competitive. Its seamless integration with various property management systems ensures a smooth workflow. RoomPriceGenie stands out for its emphasis on simplicity, making advanced revenue management accessible for smaller hotels.
6. Beonprice
Beonprice is a remarkable player in the hotel revenue management software landscape that offers a blend of artificial intelligence and hotel expertise to optimize revenue strategies effectively. It's all about delivering the right price at the right time, and Beonprice does this through its proprietary RMS, which uses machine learning and a competitive index. This AI-driven approach allows for dynamic pricing that adjusts to real-time market conditions, ensuring optimal profitability. A key feature is its 'Hotel Quality Index' which ranks a hotel's overall quality and its competitiveness within the market based on over 350 metrics. It also provides competitor rate analytics to maintain competitive pricing. Beonprice's intuitive interface and robust integration capabilities with other hotel management systems make this tool user-friendly and efficient. With its focus on data-driven insights and advanced technology, Beonprice is a vital tool for hotels striving for sustainable revenue growth.
7. D-EDGE
D-EDGE is an innovative player in the hotel revenue management software arena. Offering a holistic solution to revenue management, D-EDGE's Antares Revenue Management System utilizes advanced data analytics to optimize pricing decisions dynamically. A standout feature of D-EDGE is its capability to manage multiple distribution channels from a single platform, enhancing operational efficiency. It also provides a competitive rate analysis tool, ensuring hotels can adjust their pricing strategy in real time to stay competitive. Moreover, D-EDGE's cloud-based platform facilitates easy access to real-time data, thereby enabling revenue managers to react swiftly to market changes. The integration with other hotel management systems and exemplary customer support are additional features that make D-EDGE a viable choice. In a nut shell, D-EDGE provides a comprehensive, user-friendly tool to manage revenue more efficiently, ensuring hotels can achieve their profitability goals.
8. Makcorps Hotel Price API
Makcorps Hotel Price API is an invaluable revenue management tool that offers a strategic edge in the hospitality industry. It stands out with its real-time hotel pricing data, providing a comparative analysis of hotel rates across numerous online booking sites. This competitive pricing intelligence allows hotels to stay current with market trends and adjust their pricing strategy accordingly. The API also offers invaluable insights into the pricing behavior of competitors, ensuring hotels can maintain competitive rates while maximizing profitability. Its compatibility with various property management systems and robust customer support add to its appeal. Simplifying complex data into actionable insights, Makcorps Hotel Price API empowers hotels to optimize their revenue strategies and achieve sustainable profitability. For hotels looking to gain an edge in the competitive market, Makcorps Hotel Price API is a tool worth considering.
Conclusion
In conclusion, the hotel industry has a wide array of cutting-edge revenue management software at its disposal. These tools, each with their unique capabilities, offer comprehensive solutions for revenue managers, helping optimize pricing strategies, forecast demand accurately, and gain a competitive edge. Tools such as Duetto, IDeaS, Atomize, Pace Revenue, RoomPriceGenie, Beonprice, D-EDGE, and Makcorps Hotel Price API are transforming how hotels manage their revenues, offering real-time insights, sophisticated analytics, and dynamic pricing models. They ensure maximum profitability and operational efficiency for hotels, irrespective of their size and location. As the hotel industry becomes more competitive, these tools will become increasingly essential for sustainable growth.
If you're interested in learning more about these tools and how they can enhance your hotel's revenue management strategy, Contact us to book a demo with Orderific. Our team will guide you in selecting the best tool to suit your hotel's unique requirements and ensure you're equipped to navigate the dynamic hospitality industry landscape.
FAQs
What are Revenue Management Tools?
Revenue management tools are software solutions that help businesses optimize their income by controlling pricing based on market demand and competition.
How do Revenue Management Tools benefit businesses?
Revenue Management Tools offer strategic pricing, maximize profitability, and provide key market insights.
Are Revenue Management Tools suitable for small businesses?
Yes, they are beneficial for businesses of all sizes, including small ones.
What features should I look for in Revenue Management Tools?
Key features to look for include dynamic pricing, data analytics, forecasting capabilities, ease of use, and integration with other systems.
How can Revenue Management Tools enhance pricing strategies?
Revenue Management Tools enhance pricing strategies by providing real-time market insights and dynamic pricing adjustments based on demand.