Introduction
The nightlife industry, particularly nightclubs, necessitates the highest levels of security and safety. One of the most efficient ways to ensure this is through advanced Nightclub Management Software. With features like identity verification, the software provides a safety net against any security threats. Verification codes, text message alerts, and authentication methods, including face ID and touch ID, are integrated for enhanced security. Devices, passwords, and personal information are managed carefully using two-step verification and advanced protection programs. The software also includes safety measures against phishing attempts and suspicious activity, ensuring your nightclub operates smoothly and securely. Ultimately, the goal is to create a safe and secure environment for club members and owners alike.
Comprehensive Security
Nightclub Management Software offers comprehensive security measures beyond primary verification and protection programs. By utilizing advanced technology like biometric authentication, the software ensures that only authorized individuals can access sensitive areas or resources. This includes Face ID and Touch ID authentication, adding a layer of security. Furthermore, the software has robust anti-phishing features, protecting your venue from digital threats. Real-time monitoring of suspicious activity can also help swiftly identify and address any potential hazards or risks. In essence, Nightclub Management Software comprehensively addresses security concerns, providing peace of mind to both owners and members.
Seven Levels Of Access
The Nightclub Management Software provides seven access levels tailored to a specific role within the nightclub ecosystem. It ranges from owners and managers to bartenders, ensuring everyone has access to the information necessary for their part, but not beyond. This stratified access system enhances security by limiting the potential for unauthorized access to sensitive data. It also enforces accountability among the staff, as every action taken within the system can be tracked to a specific individual. This tiered access can also be modified as necessary, accommodating changes in staff roles or responsibilities. This management software feature is another testament to its comprehensive security approach.
Backups & Redundancy
Nightclub Management Software also places a high emphasis on data security, ensuring reliable backups and redundancy mechanisms. By automatically creating regular backups of all data, the system guarantees that critical information is never lost. Redundancy measures further enhance this safety net, duplicating data across multiple storage systems to protect against sudden hardware failures or system crashes. These features ensure business continuity even in the face of unexpected issues. Thus, the software does not merely protect against immediate security threats but also safeguards the long-term reliability and stability of the nightclub's operational data.
Password Encryption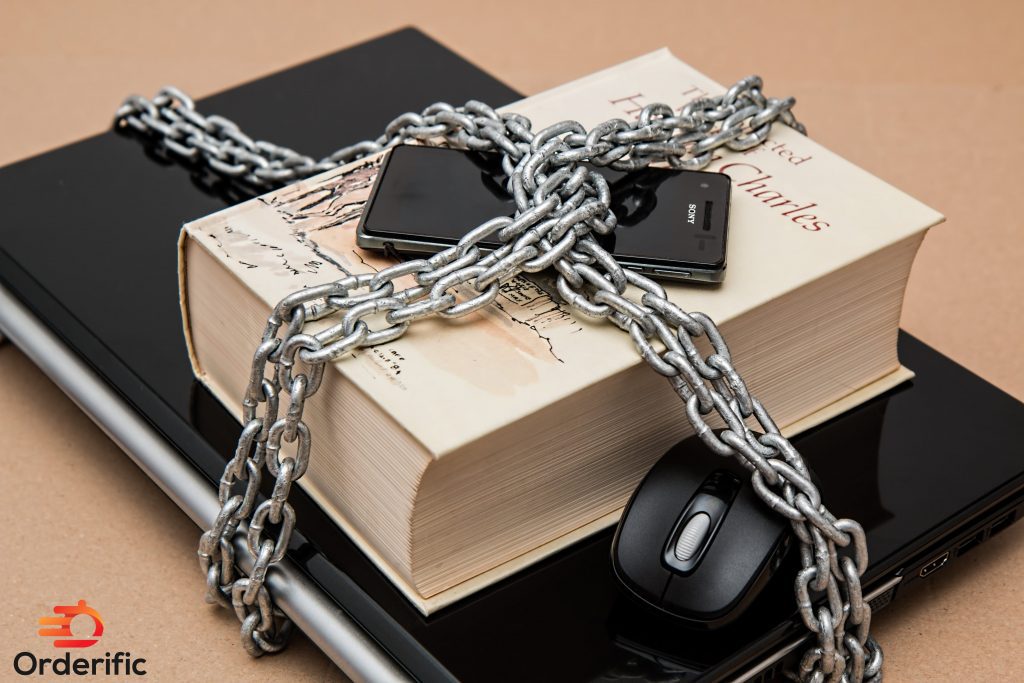 The Nightclub Management Software also takes password security seriously. It employs advanced encryption methods to protect login credentials from potential breaches. The software uses cryptographic algorithms to convert passwords into unreadable format, protecting them even if the system is compromised. It also encourages the use of complex passwords and can enforce mandatory password change periods for further security. These features ensure that the critical access point of passwords is fortified against unauthorized access, enhancing the overall security of the system.
Secure Connection
The Nightclub Management Software ensures a secure connection at all times, whether you're accessing the system in-house or remotely. It uses SSL encryption, a standard security measure that creates an encrypted link between a web server and a browser. This ensures all data passed between the web server and browsers remain private and integral. Furthermore, the software has additional security measures for remote access, including VPN connectivity, which allows for a safe and secure connection even from offsite locations. This feature is vital, as it ensures that your nightclub's critical data and operations remain secure, regardless of where they're being accessed.
Retain Ownership
One of the crucial aspects of Nightclub Management Software is its emphasis on retaining ownership. It's designed to ensure you remain in full control of your data and procedures. Unlike numerous other software platforms, Nightclub Management Software doesn't claim ownership of your information. This means you retain complete authority over your data, including its use and distribution. This essential security feature respects your privacy and guarantees that your sensitive information is handled with utmost care and discretion. Empowering users with full control, it fortifies trust and bolsters confidence in the software's commitment to robust security and privacy standards.
Data Storage
Nightclub Management Software is highly cautious about data storage. It uses secure cloud servers to store all your data, providing both accessibility and protection. The use of encrypted, remote servers ensures your data is safe from local threats like hardware malfunctions or theft. Moreover, stringent access controls are enforced for data retrieval, making sure only authorized personnel can access the stored information. This strategic data storage approach upholds the software's commitment to providing highly secure, user-friendly solutions, making it a reliable choice for nightclub management.
Credit Card Data
Handling credit card data with absolute security is a paramount feature of Nightclub Management Software. It adheres to PCI DSS standards to ensure that all cardholder data is stored, processed, and transmitted in a secure environment. Additionally, the software uses encryption and tokenization methods to protect sensitive card information. These safeguards prevent unauthorized access and protect against data breaches, ensuring that your customers' financial details are always secure. Thus, by providing strict security measures for credit card transactions, the software fosters trust among users, integral to the overall nightclub experience.
Conclusion
In conclusion, the security features embedded within Nightclub Management Software not only safeguard your venue but also ensure smooth operations, robust data protection, and a secure environment for all. Its advanced security measures, from identity verification to secure connections and data storage, offer comprehensive solutions that address all potential security threats. With this software, you can effectively manage your nightclub while ensuring the highest levels of security, safety, and trust amongst club members and owners. If you're interested in enhancing your nightclub's security and efficiency, consider integrating Nightclub Management Software into your operations.
For further information or to explore these features firsthand, don't hesitate to book a demo with Orderific. Embrace comprehensive security and efficient management for your nightclub today!
FAQs
How do you test and verify an embedded system design?
Through simulation, debugging, and performing validation and verification tests.
How safe is it to save company data on a cloud system?
Storing company data on a cloud system is generally safe with the right security measures in place.
What is build verification testing?
Build verification testing is a process to check if a build meets the required design specifications.
What are the key security features offered by nightclub management software?
Nightclub management software offers features like identity verification, secure data storage, password encryption, and compliance with PCI DSS standards for credit card data.
How does nightclub management software enhance security for staff and patrons?
Nightclub management software enhances security by implementing strict access controls, secure data handling, and advanced verification methods.