Introduction
In this rapidly evolving digital landscape, selecting the right cafe management software can seem daunting. This guide aims to simplify this process, shedding light on the wide selection of options available. We'll delve into the selection criteria, helping you discern the software that best suits your needs. We'll also discuss navigating the potential bias in product reviews and vendor pitches. Involving a selection committee in your decision-making process increases the likelihood of choosing the most suitable software. Evaluating the software from multiple perspectives aids in a more holistic final selection. This guide will serve as your compass in this crucial journey, ultimately helping you enhance your cafe's efficiency and profitability.
7 Steps To Choosing The Right Cafe Management Software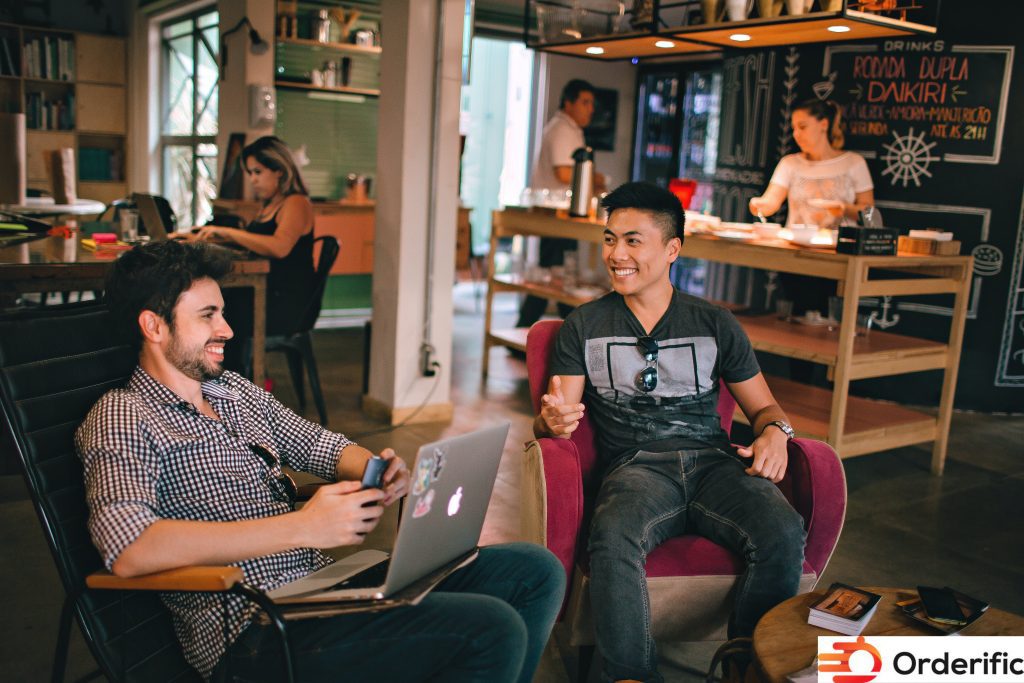 Step 1: Assess Your Business Needs And Goals
Before you venture into the vast marketplace of cafe management software, a clear understanding of your business needs and goals is essential. This first step is consequential as it lays the foundation for your selection process. Start by identifying your cafe's specific requirements. Are you seeking a solution that streamlines order management, or are you more focused on enhancing the customer experience? Perhaps you're looking for software that integrates seamlessly with your existing systems. Once you have a clear list of needs, align these with your business goals. For instance, if increasing customer retention is a goal, you'll want software with robust customer relationship management features. Remember, the aim is not merely to adopt technology, but to choose software that propels your business towards its objectives. As part of your decision-making, consider creating a selection committee. This group can help to reduce bias and ensure that all business requirements are considered from diverse perspectives. This way, your final software selection is not solely based on persuasive vendor pitches or skewed product reviews, but on a comprehensive understanding of your business needs.
Step 2: Research And Evaluate Available Options
After identifying your business needs and forming a selection committee, the next step in the selection process is to research and evaluate the available options. Begin by conducting a comprehensive market search for cafe management software. Use multiple sources of information to ensure a balanced perspective and to mitigate bias. Compile a list of potential options that align with your identified needs and objectives. Once you've shortlisted the options, delve into specifics. Evaluate each software based on its features, ease of use, compatibility with existing systems, and cost. Remember to consider customer service and support as well. Involve your selection committee in this evaluation process. Their diverse perspectives will help eliminate any bias from vendor pitches and product reviews, leading to a more balanced and holistic final decision. The end goal of this step is to find software that not only meets your operational needs but also supports your business goals and fits within your budget.
Step 3: Schedule Demos And Free Trials
After completing demos and free trials, you will have firsthand experience with the functionalities of the various software options. Now, it's time to analyze and compare these options. This step is crucial in the selection process as it allows you to weigh the pros and cons of each system. The inclusion of your selection committee in this stage helps ensure a comprehensive, bias-free evaluation. Look at how each software option fulfills your cafe's specific needs and aligns with your business goals. Consider usability, system integration, cost-effectiveness, and the quality of customer support. Additionally, review feedback from the selection committee, taking into account their diverse perspectives. Remember, the ultimate goal is not just to choose software that meets your current needs but also supports your cafe's future growth and success. By the end of this step, you'll have a clear picture of which cafe management software stands out as the best fit for your business.
Step 4: Consider Integration Capabilities
Taking into account the integration capabilities of your potential cafe management software is a pivotal step in the selection process. This involves assessing whether the software can seamlessly merge with your existing systems and processes. The objective here is to achieve synergy instead of disruption. For example, if you already use a specific POS system or a customer loyalty program, your new management software should interface smoothly with these systems to ensure uninterrupted operations. Furthermore, consider future technological adoption. The software should ideally be flexible and scalable to accommodate growth and any ensuing changes in your business model or operations. Involve your selection committee in this step as well. Their diverse perspectives can help identify potential integration challenges and solutions, thus reducing bias and ensuring a thorough evaluation. By the end of this step, you should have a clear understanding of how well each software integrates into your current setup and how it supports your future business aspirations.
Step 5: Evaluate Training And Support
Evaluating the level of training and support offered by the software vendor is a crucial step in the selection process. It's essential to ensure your cafe staff can effectively use the software and maximize its benefits. When considering different software options, inquire about the training resources offered. These can range from one-on-one training sessions, and online tutorials, to comprehensive user manuals. Additionally, assess the vendor's customer support. Do they offer timely and helpful assistance when you encounter issues or have queries? Can they provide support during your business hours? A robust support system can significantly impact the successful implementation and effective use of the software. Your selection committee can provide valuable input in this step, too. They can help ensure a balanced, bias-free assessment of the training and support services, ultimately contributing to a well-informed software selection decision. By the end of this phase, you'll have a clear sense of which software vendors offer the best training and support, aligning with your cafe's needs and goals.
Step 6: Assess Security And Data Protection
Assessing security and data protection are paramount steps in your cafe management software selection process. This involves evaluating how the software handles sensitive data such as customer information, payment details, and business analytics. The ideal software ensures data privacy and complies with relevant regulations, providing you with confidence in its use. Check the vendor's data encryption practices and policies, their history of data breaches, and how they respond to such incidents. Additionally, ensure that the software offers features to control access privileges to different users, as this can significantly reduce the risk of internal data misuse. Input from your selection committee can also be beneficial in this step, providing a comprehensive, bias-free review of the software's security features. By the end of this assessment, you should be confident in the software's ability to protect your business and customer data, aligning with your cafe's security needs and goals.
Step 7: Evaluate Total Cost Of Ownership
Evaluating the total cost of ownership (TCO) is the final, yet crucial step in your cafe management software selection process. The TCO is not limited to the initial purchase price or subscription fee. It takes into account all direct and indirect costs associated with the software, including implementation, training, maintenance, upgrades, and any potential system disruptions. Low-cost software might seem attractive initially but may result in higher costs in the long run due to inadequate features, poor customer support, or frequent system breakdowns. Hence, it's essential to consider both immediate and future costs to accurately assess the TCO. Also, remember to factor in the potential return on investment that the software can bring through increased efficiency and customer satisfaction. Your selection committee can play an instrumental role here, providing diverse perspectives to ensure a comprehensive, bias-free cost analysis. By the end of this step, you should have a clear understanding of the affordability and value proposition of each software option, helping you make an informed final decision.
Conclusion
Choosing the right cafe management software is a nuanced process that requires careful consideration and analysis. By following the steps outlined in this guide – from assessing your business needs and researching available options to evaluating integration capabilities, training and support, security, and total cost of ownership – you can ensure that your selection is grounded in your cafe's specific needs and goals. This comprehensive, bias-free approach, particularly with the help of a selection committee, will lead to a selection that not only serves your current operational requirements but also supports your cafe's future growth. Remember, the right software can streamline your operations, enhance your customer experience, and propel your cafe toward greater success.
In your quest to find the perfect cafe management software, we invite you to consider Orderific. Orderific offers a robust suite of features designed to streamline your cafe operations and enhance the customer experience. Schedule a demo today to experience firsthand how Orderific can elevate your cafe to greater heights. Schedule Your Orderific Demo Now.
FAQs
What is cafe management software, and how does it benefit cafe owners?
Cafe management software streamlines cafe operations enhances customer service, and assists in managing resources effectively, thus benefiting cafe owners.
What key features should I look for when choosing cafe management software for my business?
Key features to look for include order management, inventory tracking, CRM capabilities, integration with existing systems, and robust data security.
How can cafe management software streamline operations, from orders to customer service?
Cafe management software can automate and optimize processes, reducing errors and improving customer service efficiency.
Are there specific challenges cafe owners face when implementing management software?
Challenges may include staff training, system integration, and initial setup costs.
What advantages does efficient cafe management software bring to cafe owners, staff, and customers?
Efficient cafe management software brings streamlined operations, improved service speed and quality, and enhanced customer experience.