Introduction
Nightlife success stories have taken on a new dimension in cities like New York, Las Vegas, and Los Angeles, thanks to innovative nightclub management software. Renowned club promoter David Grutman has leveraged this technology to enhance the nightclub experience, from the dance floor to the bottle service. This narrative shares success stories of nightclubs, including live music venues and dance clubs, that have experienced considerable growth in revenue and popularity. It's not just about the vibrant ambiance anymore; it's about how club owners like Grutman are revolutionizing the nightlife industry. Social media is crucial in driving this change, promoting electronic and dance music events. San Francisco's National Society of Bar and nightclub owners has noted a stark improvement in their business operations, contributing to a thriving coffee shop culture and an electrifying nightclub scene. Stay tuned to learn more about these captivating success stories.
Why Do Bars And Nightclubs Need A POS System?
1. Increase Your Sales
Increasing sales is a crucial goal for all businesses, including nightclubs and bars. The introduction of modern Point-of-Sale (POS) systems has revolutionized nightlife management. With a POS system, nightclubs can automate and streamline operations, from inventory management to customer relationships. Take the Marquee nightclub in Las Vegas as an example. By implementing a POS system, they significantly boosted revenue. The system provided insights into peak hours customer preferences and allowed tailored promotions and improved service. In summary, a POS system can be a game-changer for nightclubs, increasing revenue and enhancing customer satisfaction.
2. Prevent Theft And Shrinkage
Nightclubs, like any other business, can fall victim to theft. Unscrupulous employees or mismanagement can lead to significant losses. That's where the POS system comes in. It's not just for sales; it's also a tool to safeguard the business. Take the Ibiza Nightclub in Washington D.C., for example. They reported a substantial reduction in theft after implementing a POS system. The system tracks every transaction, every bottle sold, and every penny made, leaving no room for discrepancies. If there's a mismatch between inventory and sales, it's immediately noticeable. Plus, it tracks employee actions, discouraging theft or misuse of resources. The result is a secure environment that lets nightclub owners focus on providing an unforgettable nightlife experience and boosting revenue.
3. Easy And Quick Orders
Efficient order handling is crucial for nightclubs. Delays can lead to unsatisfied customers and lost revenue. POS systems streamline the process, enhancing customer experience. New York's Studio 54 adopted a POS system and saw remarkable improvements. Bartenders could quickly record orders, speeding up service and minimizing errors. This led to happier customers, increased orders, and higher revenue. POS systems are a boon for nightclubs, ensuring smooth ordering and maximum customer satisfaction.
4. Improve Money Management
Effective financial management is crucial for a nightclub's success and profitability. Utilizing a POS system can greatly aid in this endeavor, as shown by Rain Nightclub in Las Vegas. By implementing a POS system, Rain Nightclub accurately tracked income and expenditure, managing cash flow. The system recorded each transaction, providing a clear financial snapshot. This enabled informed decisions on pricing and promotions, resulting in increased revenue. The POS system also simplified financial reports, saving time and effort. Thus, a POS system enhances revenue by improving money management in nightclubs.
5. Get Detailed Analytics
Detailed analytics drive the success of nightclubs, as seen with LA's popular venue, The Roxy. Integrating a POS system provided valuable data on drink popularity, peak sales times, and customer preferences. This data guided data-driven decisions, from targeted marketing campaigns to optimizing staffing and identifying top-selling products. Analytics also revealed operational inefficiencies, leading to proactive improvements. POS systems are essential for boosting nightclub revenues through actionable insights from comprehensive analytics.
6. Run Personalized Campaigns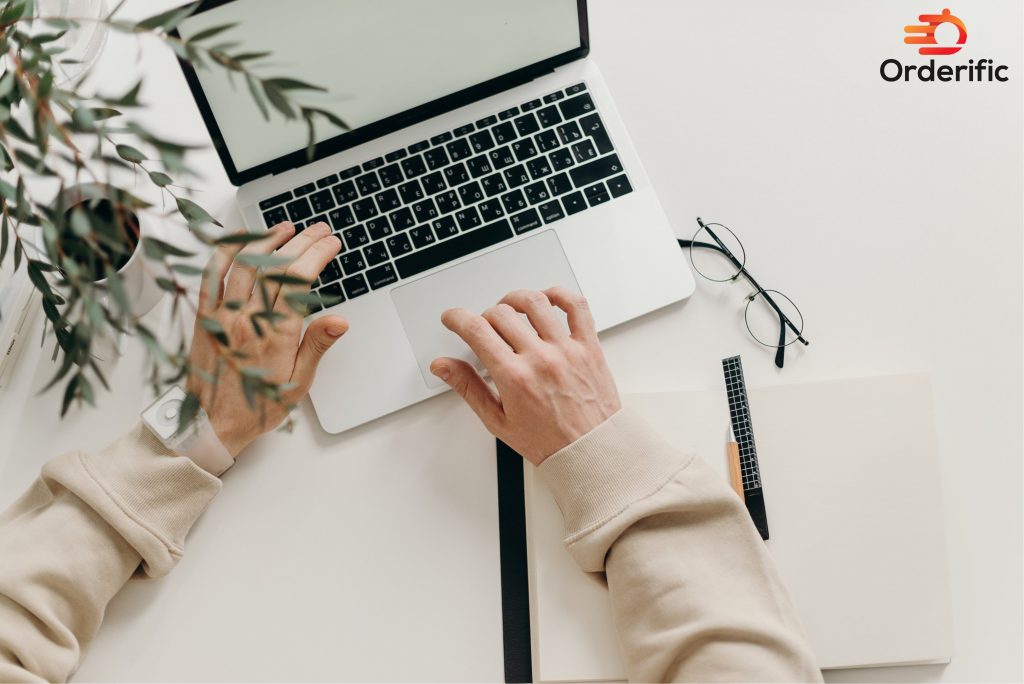 A POS system can unlock the potential of personalized campaigns, which are instrumental in enhancing customer engagement and boosting revenue. This is illustrated in the success story of Miami's LIV nightclub. They integrated a POS system, which offered in-depth insights into customer behavior and preferences. This allowed them to tailor their promotions and campaigns to match the preferences of their customers accurately. They could offer individualized deals on favorite drinks, personalized birthday offers, or targeted promotions during special events. This level of personalization resonated with their customers, leading to increased loyalty and repeated visits. Consequently, LIV nightclub experienced a notable surge in its revenue. Therefore, the utilization of a POS system for personalized campaigns can be a significant revenue driver for nightclubs.
7. Remote Access
The ability of POS systems to provide remote access has been a game-changer for many nightclubs, including the House of Blues in Boston. With a POS system, managers can monitor operations and transactions, even when they're not physically present at the location. They can track sales, check inventory, and view reports in real time from anywhere. This flexibility is not only convenient but also enhances decision-making capabilities. For instance, if there's an unexpected surge in customers, managers can arrange for additional staff or supplies in real time. Additionally, it enables proactive handling of any issues that may arise, ensuring uninterrupted operations and a consistently high-quality experience for patrons. This factor has contributed to an uplift in their business, marking another success story in the nightlife industry.
8. 24/7 Customer Support
A reliable POS system can offer 24/7 customer support, an essential factor for businesses operating in the round-the-clock environment of nightclubs. The famous XS nightclub in Las Vegas demonstrates the value of this feature. Upon implementing a POS system with dedicated customer support, they were able to resolve technical glitches quickly and efficiently, minimizing downtime. This constant support allowed the club's operations to run smoothly, ensuring an uninterrupted experience for their patrons. Further, the timely resolution of issues helped maintain high levels of customer satisfaction, contributing to a positive reputation and increased revenue. Thus, the availability of 24/7 customer support in a POS system can be integral to the successful management and profitability of nightclubs.
Conclusion
From enhancing sales and preventing theft to streamlining order processing and providing detailed analytics, club owners have leveraged the myriad benefits of POS systems to revolutionize the nightlife industry. The success stories told here – from the vibrant streets of Las Vegas to the bustling avenues of New York – demonstrate the transformative power of technology. These nightclubs have not only achieved considerable revenue growth but have also managed to enhance customer satisfaction and streamline their operations. By embracing the digital era and integrating this potent tool, they've elevated their bars and nightclubs to new heights of success.
Are you ready to experience such success and transform your nightclub's trajectory? Don't wait any longer. Book a demo with Orderific today and discover how our innovative POS system can upscale your revenue and revolutionize your operations.
FAQs
What are some notable examples of nightclubs achieving success through management software?
Some notable examples include Marquee nightclub in Las Vegas, Ibiza Nightclub in Washington D.C., Studio 54 in New York, LIV nightclub in Miami, and the House of Blues in Boston.
How have these software solutions enhanced customer experiences and operational efficiency in nightclubs?
These software solutions streamline operations, offer detailed analytics, improve order handling, and prevent theft, and personalized campaigns, enhancing customer satisfaction and efficiency.
Can management software be tailored to suit the unique needs of different types of nightclubs?
Yes, management software can be customized to meet the specific needs of different nightclub types.
What lessons can other nightclubs learn from these success stories to improve their operations?
They can learn the importance of leveraging technology, particularly POS systems, to streamline operations, enhance customer satisfaction, and increase revenue.