Introduction
In today's retail landscape, efficient supermarket software, retail Pro, and Lightspeed Retail are crucial for success. The heart of the retail store lies in its POS system, with leaders such as Lightspeed Retail POS emerging as game-changers. Offering robust inventory management, Lightspeed Retail aids in streamlining operations, enhancing customer service, and driving sales. This software isn't just a POS system but a comprehensive retail solution with features like advanced reporting, customer loyalty programs, and integrated payment processing. Its versatility makes it a perfect match for small businesses and more significant retail operations. Join us as we delve deep into the world of supermarket management software and discover the role of Retail POS systems in redefining retail business.
Lightspeed Retail Compared To Other POS' With Inventory Management
Lightspeed Retail POS has carved a niche within the retail industry, with its extraordinary features earning it a reputation as an unrivaled POS system. The primary offering that sets Lightspeed apart is its robust inventory management feature, allowing retailers to manage their inventory and streamline store operations efficiently. Supermarket software with the ability to import and manage thousands of items, the software enables stores to keep tabs on their inventory levels, ensuring they always have the right products available for customers.
Another highlight of Lightspeed Retail POS is its integrated payment processing capability. This feature simplifies the sales process by eliminating the need for a standalone card reader or payment gateway. Retailers can process payments directly within the Lightspeed system, which supports credit cards, gift cards, and mobile payments. It's a comprehensive sales solution designed to enhance the customer experience and encourage repeat business.
Lightspeed Retail: A Perfect Fit For Small Businesses
Lightspeed Retail POS isn't just for large retail operations; it's also a perfect match for small businesses. Its user-friendly interface, coupled with powerful features like advanced reporting and customer loyalty programs in supermarket software, makes it a valuable tool for small business owners. By leveraging Lightspeed's advanced reporting capabilities, small business owners can gain insights into sales data, customer profiles, and more. The software's customer loyalty features enable stores to build customer loyalty programs, rewarding repeat customers and encouraging future purchases.
Lightspeed Loyalty And Employee Management
They go beyond the typical POS system features, offering unique functionalities like Lightspeed Loyalty and employee management. Lightspeed Loyalty allows retailers to create custom loyalty programs, driving customer engagement and fostering a loyal customer base. On the other hand, the employee management feature offers capabilities like employee shift tracking, task assignment, and performance monitoring in supermarket software. These features together contribute to an enhanced retail environment, promoting efficiency and productivity.
Lightspeed Retail Vs. Shopify POS And Retail Pro POS
When comparing Lightspeed Retail with other retail POS systems like Shopify POS and Retail Pro POS, several differences become evident. While Shopify POS does offer inventory management, Lightspeed Retail's inventory management capabilities are far more advanced, allowing for more precise control over stock levels in supermarket software. Moreover, Lightspeed Retail offers integrated payment processing, whereas Retail Pro POS requires a separate payment gateway.
Finally, Lightspeed Retail's pricing is competitive, offering excellent value given its extensive feature set. Despite being a relatively newer entrant, Lightspeed has quickly risen to the top of the retail POS market, owing to its exceptional features, customer-centric approach, and affordable pricing.
Conclusion: The Superiority Of Lightspeed Retail POS
Overall, it's clear that Lightspeed Retail POS offers a superior retail solution for both small businesses and larger retail operations. From its robust inventory management to its integrated payment processing and loyalty program, every feature is designed with the retailer's needs in mind. Whether you're a small business owner seeking to enhance your retail operations or a large retailer looking for a comprehensive POS solution, Lightspeed Retail POS should undoubtedly be on your shortlist.
Who Is Software Advice?
Software Advice is a comprehensive platform that provides detailed, unbiased reviews and insights into a variety of business software. This platform strives to help businesses of all sizes identify the most suitable software solutions that align with their specific operational needs. With a wealth of industry knowledge and experience, Software Advice is a reliable compass guiding you through the complex journey of software selection.
The Value Proposition Of Software Advice
Software Advice's role extends beyond simply providing software reviews. The platform actively assists businesses in navigating the vast and often confusing landscape of business software. By offering personalized software recommendations based on individual business needs, the platform significantly simplifies the decision-making process. This tailored approach not only saves time and effort but also ensures businesses choose software that can effectively streamline their operations and drive growth.
Reliability And Independence Of Software Advice
One of the key strengths of Software Advice lies in its commitment to transparency and independence. The platform is not affiliated with any software vendors, ensuring that all reviews and recommendations are unbiased and objective. This impartiality is crucial in enabling businesses to make informed decisions based on accurate and reliable information. Moreover, Software Advice maintains rigorous standards in its review process, ensuring that each software is thoroughly evaluated on a variety of critical parameters.
Ease Of Use: Software Advice's User-Friendly Interface
Software Advice boasts an intuitive and user-friendly interface that further enhances the user experience. The platform provides easily accessible categories, allowing users to quickly identify the software type they are interested in. Additionally, the in-depth filtering options enable users to narrow down their search based on specific criteria such as features, pricing, and compatibility, thereby significantly streamlining the search process.
Software Advice's Role In The Retail POS Landscape
In the context of retail POS systems, Software Advice proves to be an invaluable resource. The platform provides comprehensive insights into the leading retail POS systems, including a thorough comparison of features, pricing, and customer reviews. This critical information empowers retailers to choose a POS system that best aligns with their operational needs and budget constraints.
Software Advice's Customer Support
Another noteworthy aspect of Software Advice is its commitment to exceptional customer support. The platform provides personalized assistance from experienced advisors who can guide users through the software selection process. This one-on-one guidance is instrumental in helping businesses identify their unique software needs and selecting software that optimally fulfills those needs.
Software Advice: A Comprehensive Knowledge Resource
In addition to software reviews and recommendations, Software Advice also serves as a valuable knowledge resource. The platform offers informative articles, guides, and blog posts on a variety of relevant topics. This wealth of content helps businesses stay updated on industry trends and gain valuable insights into various aspects of software selection and implementation.
Software Advice: The Final Verdict
In conclusion, Software Advice is a versatile platform that serves as a reliable guide in the complex world of software selection. Its focus on transparency, tailored recommendations, user-friendliness, comprehensive insights, exceptional customer support, and rich knowledge resources make it a go-to platform for businesses seeking the ideal software solution. Whether you're a retail store looking for a robust POS system or a corporate entity in search of an efficient CRM solution, Software Advice is the trusted partner you need on your software selection journey.
User Adoption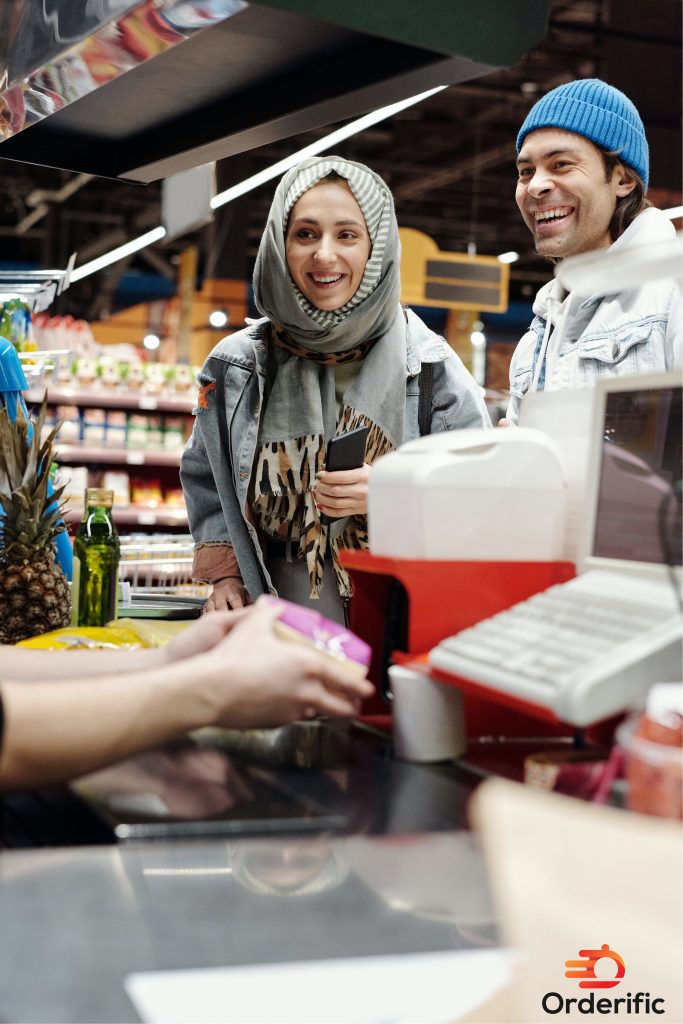 User adoption is a critical factor for the success of any new system within a business, be it a retail store or a restaurant. When businesses decide to implement new systems or software, such as a retail POS system like Lightspeed Retail or Lightspeed Restaurant, the effectiveness of these tools is largely dependent on how well the staff can adopt and adapt to these new systems. User adoption, therefore, refers to how quickly and smoothly users can incorporate a new system into their daily tasks and routines.
The Role Of User-Friendly Interfaces In User Adoption
One of the key factors that can influence user adoption of retail POS systems like Lightspeed POS or Lightspeed Retail is the ease of use. Systems that offer a user-friendly interface are more likely to be adopted quickly by the staff. In contrast, systems that are complex and difficult to navigate can be a hurdle to user adoption. Lightspeed POS, with its intuitive and easy-to-understand interface, is a great example of a POS system that is designed with user adoption in mind.
The Impact Of Training On User Adoption
Training is another essential factor that can significantly impact user adoption. Providing employees with comprehensive training on how to use a new POS system can speed up the adoption process and ensure that they are comfortable using the new system. Whether you are a small business or a large retail store, it's crucial to invest in training to facilitate a smooth transition and high user adoption rates.
Employee Management And User Adoption
Employee management features within a retail POS system can also contribute to user adoption. For example, features that allow for task assignment and performance monitoring can help employees understand their responsibilities better and assist managers in tracking progress. This results in higher productivity and an increased rate of user adoption. Lightspeed Retail's employee management functionality is an excellent example of how these features can facilitate user adoption.
Customizing POS Systems For Better User Adoption
Customization is a powerful tool when it comes to enhancing user adoption. When a POS system, like Lightspeed POS or Shopify POS, allows retailers to customize the system according to their specific needs, it becomes more relevant and easier for the employees to use. The ability to customize the interface, create customized reports, or set up unique inventory management processes can make a POS system more user-friendly and increase adoption rates.
The Role Of Customer Support In User Adoption
The availability of robust customer support is another critical factor in user adoption. When employees know they can quickly get help if they encounter any issues with the POS system, it can increase their confidence in using the system and speed up the adoption process. Lightspeed Retail, for instance, offers exceptional customer support, helping retailers overcome any challenges they may face while using the system.
The Significance Of Feedback In User Adoption
Lastly, feedback plays an important role in user adoption. Encouraging employees to provide feedback about the POS system can help identify areas of improvement and ensure that the system is meeting the needs of the users. This feedback can be used to make necessary adjustments to the system, making it more user-friendly and improving adoption rates.
In conclusion, user adoption is a critical aspect that retailers need to consider when implementing a new POS system. Factors like ease of use, training, customization, robust customer support, and feedback all play vital roles in ensuring a high rate of user adoption. With a POS system like Lightspeed Retail that ticks all these boxes, retailers can expect smooth user adoption and a streamlined transition to the new system.
Online Search Results
Selecting the right POS system like Lightspeed Retail can revolutionize your retail operations. Its user-friendly interface facilitates quick user adoption and its sophisticated inventory management offers precise control over stock. Lightspeed's integrated payment processing simplifies transactions and its customized loyalty programs enhance customer engagement. Coupled with competitive pricing, all these features offer a superior retail solution.
Software Advice, an independent review platform, showcases Lightspeed Retail among top POS systems, providing unbiased comparisons, user reviews, and detailed insights. Their tailored software recommendations simplify decision-making, saving you time and effort. Features like in-depth filtering options, a user-friendly interface, and exceptional customer support further enhance the user experience. Whether you're seeking a POS system or exploring other software solutions, Software Advice is a trusted partner.
When implementing a new POS system, user adoption is crucial. Aspects like a user-friendly interface, comprehensive training, employee management features, customization capabilities, and robust customer support can significantly influence adoption rates. Moreover, encouraging feedback from employees can help fine-tune the system, ensuring it caters to user needs effectively.
Social Media Presence
In an increasingly digital world, the online presence of a retail POS system like Lightspeed Retail is of paramount importance in supermarket software. When consumers search for a reliable retail POS system, the online search results play a crucial role in shaping their perception and decision. In this context, Lightspeed Retail's strong online presence sets it apart.
A quick Google search for "retail POS system" reveals Lightspeed Retail as one of the top results, indicating its popularity and high regard within the retail industry. The search results page is filled with positive reviews, testimonials, and recognitions, reinforcing the system's credibility. Furthermore, Lightspeed Retail's extensive online resources, including product guides, video tutorials, and FAQs, are easily accessible, providing potential customers with a wealth of information at their fingertips.
Exploring Social Media Presence
Modern businesses understand the power of social media in influencing customer decisions. Lightspeed Retail's social media presence is a testament to their understanding of this power. They maintain active profiles on several major social media platforms, including Facebook, Twitter, and LinkedIn, where they share regular updates about product enhancements, industry trends, and customer success stories.
The social media profiles also provide a window into Lightspeed Retail's customer service approach. They respond promptly to customer queries and feedback, demonstrating their commitment to maintaining high customer satisfaction levels in supermarket software. Social media also offers a platform for potential customers to interact with existing users, gaining firsthand insights into the strengths and real-world performance of the system.
Lightspeed Retail's Blog: A Wealth Of Knowledge
One of the standout aspects of Lightspeed Retail's online presence is its informative blog. Covering a broad spectrum of topics, from inventory management tips to the latest retail trends, the blog serves as a valuable resource for both existing users and prospective customers. The blog posts are not only informative but also engaging, complete with visuals and easy-to-understand language.
The blog is also a reflection of Lightspeed Retail's commitment to educating retailers and supporting them in their journey towards increased efficiency and profitability. Whether a retailer is looking for tips to streamline their inventory management or insights into the latest POS technology trends, they are likely to find useful information on the Lightspeed Retail Blog.
Lightspeed Retail's Presence On Review Sites
Review sites are another crucial online platform that potential customers often turn to when evaluating a POS system. Lightspeed Retail's strong presence on popular review sites like Capterra, G2, and Software Advice speaks volumes about its reliability and effectiveness. The system consistently receives high ratings on these platforms, with users particularly praising its robust features, ease of use, and excellent customer support.
Analyzing Online Search Results And Social Media Presence: The Takeaway
In conclusion, the online search results and social media presence of Lightspeed Retail POS underline its position as a leading player in the retail POS market. The system's strong online presence, coupled with positive customer reviews, engaging social media posts, and informative blogs, contributes to its reputation as a reliable, user-friendly, and feature-rich POS solution. This strong online footprint is a significant factor in Lightspeed Retail's favor, making it a top choice for retailers seeking an efficient and comprehensive POS system.
The Role Of Webinars In User Adoption
In today's digital age, webinars have emerged as a powerful tool for training and user adoption. Lightspeed Retail recognizes this and frequently hosts webinars on various aspects of the software. These live sessions provide an in-depth look at the system's features and offer tips and best practices for maximizing its benefits.
These webinars not only serve as a training tool for existing users but also offer potential customers a chance to experience the system before making a purchase decision. The interactive nature of webinars also allows attendees to ask questions and get immediate answers, further enhancing their understanding of the system in supermarket software. Thus, Lightspeed Retail's webinars are a valuable resource for both training and user adoption.
User Forums And Community: Boosting User Adoption
User forums and community platforms offer users a platform to share their experiences, ask questions, and learn from each other. Lightspeed Retail has a vibrant user community where retailers can interact with other users and learn from their experiences. This peer-to-peer learning can significantly speed up the adoption process and help users get the most out of the system.
By fostering a strong user community, Lightspeed Retail not only facilitates user adoption but also strengthens its relationship with its users. This interactive community environment fosters a sense of belonging among users, further enhancing their overall experience with Lightspeed Retail.
Conclusion
In summary, Supermarket software, Retail Pro, Lightspeed Retail stands as a comprehensive and efficient solution for retail operations, backed by its robust features, ease of use, strong online presence, and excellent customer support. Its user-friendly interface, coupled with comprehensive training resources and a vibrant user community, significantly fosters user adoption. Moreover, the ability to customize and provide feedback, along with Lightspeed's commitment to customer service evident in their robust support and responsive social media engagement, makes it a reliable choice for retailers. The software's positive online reputation and customer satisfaction further underpin its standing as a leading retail POS system. To see how Lightspeed Retail can revolutionize your business operations, visit Orderific to schedule a demo today.
FAQs
What is the best POS software for retail businesses?
Lightspeed Retail is a top-rated POS software for retail businesses.
Which is the best billing software for a retail grocery store?
The top billing software for a retail grocery store is Lightspeed Retail.
Which is the best software for retail management software?
Lightspeed Retail is a top choice for retail management software.
Which is the best software for retail supermarket billing?
Lightspeed Retail is an excellent choice for retail supermarket billing.