Introduction
Welcome to the forefront of sustainability in the nightclub industry. As concern for climate change escalates, some student organizations are spearheading a movement towards eco-friendly nightlife on campuses throughout North America. By embracing sustainable development practices, these student clubs are not only mitigating environmental challenges brought about by energy-intensive night-time entertainment but also offering career opportunities for undergraduate and graduate students in environmental science. This transformation addresses the urgent need for energy efficiency and the use of natural resources, drawing industry professionals and visitors alike to experience the future of nightlife. A focus on renewable energy sources and responsible business analytics creates a promising opportunity for professional development and a positive net impact. This shift is not only a progressive step towards addressing climate issues, it's also a celebration of sustainability, invigorating the student body and industry alike.
Steps To Make Your Bar More Eco-Friendly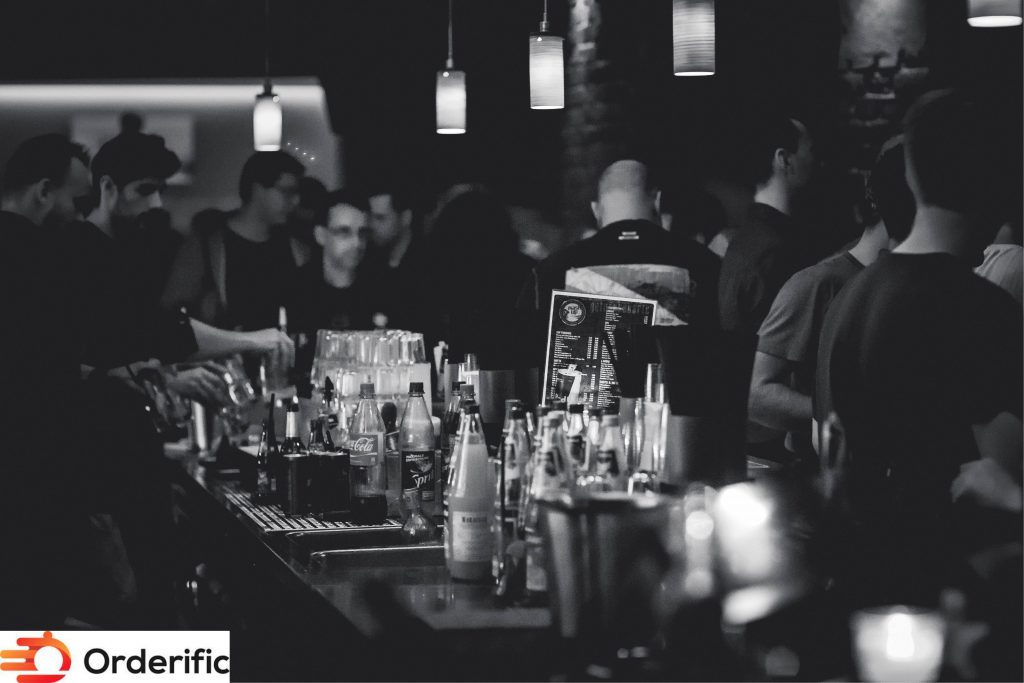 Eliminate Plastic Straws And Paper Napkins
One practical and effective step towards environmental stewardship in nightlife management is the elimination of plastic straws and paper napkins. These single-use items contribute to significant waste and often end up in landfills or oceans, causing harm to wildlife and ecosystems. Instead, consider providing your patrons with reusable or biodegradable alternatives. Metal or bamboo straws and cloth napkins not only reduce waste but also create a unique, eco-friendly aesthetic for your venue. This simple change can make a considerable difference in your establishment's environmental footprint, aligning with the global fight against climate change.
Recycle And Upcycle
Another impactful step towards sustainable nightclub management is incorporating recycling and upcycling practices. Recycling is a fundamental practice, and bins for plastic, glass, and paper should be accessible throughout your venue. Meanwhile, upcycling offers a creative approach towards waste management; transforming old, unused items into functional art or decor. Not only does this reduce waste, but it also provides an opportunity to create a unique and engaging atmosphere that underscores your commitment to fighting climate change and promoting sustainability on your campus.
Change The Way You Use Ice
The efficiency of ice usage in nightclubs is often overlooked, yet it plays a crucial role in energy expenditure. Conventional practices result in excessive waste, as unused ice is commonly discarded at the end of the night. By implementing innovative cooling technologies and reducing the unnecessary use of ice, nightclubs can significantly decrease their energy usage. One approach could be to serve drinks at cooler temperatures, thereby reducing the need for additional ice. Another measure could be to invest in energy-efficient ice machines. This not only aligns with climate change mitigation efforts but also leads to considerable cost savings, contributing to sustainable nightclub management on your campus.
Review Your Bar Space And Bar Equipment
Assessing your bar space and equipment is integral in your journey towards sustainable nightclub management. Regular energy audits can help determine if there are opportunities for energy savings. Consider LED lighting, which consumes less power and lasts longer than traditional lighting. Energy Star-certified equipment can also drastically reduce electricity usage. Furthermore, optimizing the layout of your venue to encourage natural ventilation can diminish the need for air conditioning, significantly lowering energy consumption. These changes not only reduce operational costs but also contribute positively towards mitigating the impacts of climate change on your campus.
Change Your Purchasing Cycle To Reduce Your Carbon Footprint
The purchasing process of your nightclub can have a profound impact on its carbon footprint. By sourcing locally produced drinks and snacks, you can significantly reduce the environmental impact associated with transportation. Also, choosing suppliers who prioritize eco-friendly packaging and sustainable farming practices can help further lessen your venue's ecological footprint. Finally, implementing a system that minimizes overordering can prevent wastage and save resources. These changes contribute towards addressing climate change and enhancing sustainability on your campus, making your nightclub a champion of eco-friendly practices in the entertainment industry.
Become An Environmental Advocate
Taking on an advocacy role is a powerful way to amplify the impact of your eco-friendly practices. Nightclubs, with their broad reach and influence, are uniquely positioned to drive environmental awareness and action within their community. By hosting sustainability-focused events, promoting green initiatives, collaborating with eco-conscious brands, and educating patrons about the importance of climate change mitigation, you can inspire others to join your green revolution. This active engagement not only boosts your nightclub's image as an environmentally responsible venue but also fosters a culture of sustainability within your campus, paving the way for a greener future.
Keep A List Of Eco-Friendly Bars As Inspiration
Maintaining a list of eco-friendly bars can serve as a powerful motivator and source of inspiration on your journey towards sustainability. These establishments, through their successful implementation of green practices, provide tangible examples of how nightlife can be environmentally friendly without compromising on the quality of entertainment. From innovative waste management strategies to energy-efficient operations, these bars highlight the far-reaching possibilities of sustainable nightclub management. Observing their practices, learning from their experiences, and even collaborating on shared goals can significantly accelerate your green transformation while paving the way for a more sustainable nightlife industry.
Conclusion
In conclusion, the surge of eco-conscious practices in nightclub management signifies a promising shift towards sustainability within the entertainment industry. From eliminating single-use plastics to advocating for environmental awareness, these initiatives play a pivotal role in mitigating climate change and fostering a greener campus culture. Embracing these practices not only enhances the environmental stewardship of your nightclub, but also inspires patrons, partners, and competitors alike to prioritize sustainability. Now, more than ever is the time to make a positive impact. Ready to start your sustainability journey and redefine the future of night-time entertainment? Contact us at Orderific. Our team of experts is here to assist you every step of the way. Book a demo with us and let's turn your venue into an eco-friendly beacon of the nightlife industry.
FAQs
How can nightclub owners implement eco-friendly practices and reduce their environmental impact?
Nightclub owners can implement eco-friendly practices by reducing waste, recycling, and upcycling, optimizing energy use, sourcing locally, and promoting sustainability initiatives.
What sustainable initiatives are emerging in the nightlife industry to promote responsible partying?
Sustainable initiatives include eliminating single-use items, optimizing energy consumption, and hosting eco-awareness events.
Are there benefits to adopting sustainability measures in terms of cost savings and reputation?
Yes, adopting sustainability measures can lead to significant cost savings, boost public image, and enhance customer loyalty.
How can patrons and staff contribute to sustainable nightclub operations and practices?
Patrons and staff can contribute by following recycling rules, minimizing waste, and participating in sustainability-focused events.
What are some examples of sustainable nightlife venues leading the way in environmentally conscious management?
Examples include student-led clubs across North American campuses that embrace energy-efficient practices and promote sustainability in their operations.