Introduction
Welcome to the future of a unique experience at the cafe. Imagine savoring your favorite cookies in New York or tasting unique local delicacies in Mexico City while embarking on a virtual private tour of Central Park or the streets of Buenos Aires. That's the power of Virtual Reality (VR) and Augmented Reality (AR) in crafting experiences that transform an ordinary cafe visit into a thrilling experience. You don't need a ticket to the United States or South Africa – just an appetite for food and exciting adventures. These experiences, ideal as unforgettable gift cards or experience gifts for a loved one, offer a taste of local culture and the opportunity to forge lasting memories. Get ready to embark on food tours like no other and enjoy the offers that come with these fantastic experiences.
8 Uses Of VR And AR In Food And Cafe Industry
1. Educate New Staff And Employees
VR and AR technologies have opened up fascinating opportunities to enhance and personalize the customer experience in the cafe industry. Imagine stepping into a digital pop-up café where you can customize your surroundings and choose a serene beach or a bustling cityscape backdrop. You could be sipping coffee in a rainforest or enjoying a croissant overlooking the Eiffel Tower. Cases can create memorable experiences beyond the palate through VR and AR, captivating the senses and immersing customers in unique digital environments.
Menu Visualization
One of the most practical applications of AR in the café industry is menu visualization. Instead of merely reading about a dish, customers can use their smartphones to visualize how the plate would look and even explore its ingredients. This interactive approach bridges the gap between customer expectations and reality, ultimately reducing dissatisfaction and increasing customer satisfaction. Moreover, it provides a fun, engaging way for customers to explore and understand the café's offerings.
Immersive Storytelling
Cafes can use VR and AR technologies to share their brand story in an immersive, compelling way. Imagine a café that sources its beans from a specific region in Ethiopia. Through VR, the café could take its customers on a virtual tour of the coffee farm, showing them how the beans are grown, harvested, and processed. This unique immersive experience could generate a greater appreciation for the product, fostering deeper brand loyalty among customers.
Virtual Training
VR technology can also provide a valuable tool for training staff. Instead of traditional methods which may involve reading manuals or following along with a trainer, staff can learn through immersive, hands-on experiences. Whether it's learning how to make the perfect espresso, or understanding how to interact with customers, VR can provide a practical and engaging training platform.
Streamlining Ordering And Payment Process
AR technology can streamline the ordering and payment process, leading to increased efficiency and higher customer satisfaction. By scanning a QR code or using an AR app, customers can view the menu, place their order, and make payments—all without leaving their table. This seamless experience not only enhances efficiency but also provides a personalized, touchless experience, which is particularly relevant in the current health-conscious environment.
Data Collection And Personalization
Through VR and AR technologies, cafes can collect valuable data about their customers, such as their favorite dishes, preferred ambiances or backgrounds, or frequently ordered combinations. Using this data, cafes can personalize the customer's experience, recommending dishes or drinks based on their past preferences, or creating a virtual environment tailored to the customer's liking.
Future Of the Cafe Industry
As technology continues to evolve, the integration of VR and AR in cafes will become more prevalent, offering endless possibilities for creating unique and memorable experiences. From virtual tastings to thematic experiences that transport customers to different parts of the world, the future of the café industry looks set to be as exciting and immersive as ever. As these technologies become more mainstream, cafes that adopt and adapt to them will have a competitive advantage, attracting tech-savvy customers and creating buzz around their brand.
2. Better Marketing Approach
Using VR and AR for marketing creates a wealth of opportunities to captivate the public, drawing them into unique experiences that transcend the typical cafe environment. Imagine promoting a virtual private tour of Central Park, complete with the aroma of freshly baked New York cookies wafting in the background. Alternatively, a virtual food tour of Mexico City, where customers can feast on delicious food while immersing themselves in the rich local culture. With VR and AR, these are no longer just imaginative scenarios, but tangible experiences we can bring to our patrons.
As part of this innovative approach, special offers are exclusively crafted for these unique experiences. Gift cards or Virgin Experience Gifts are perfect for loved ones who crave these immersive experiences, tying them into our accessibility statement that everyone should have the opportunity to partake in these exciting adventures.
We ensure that our tour guides are knowledgeable, providing a seamless and enriching virtual tour. From the hustle and bustle of Central Park to the vibrancy of Buenos Aires, these experiences create lasting memories, offering a cool experience that is both engaging and educational.
By traveling virtually to the United States, South Africa, and beyond, tourists are offered a unique insight into global cuisines and cultures. This is a transformative travel experience that goes beyond geographical boundaries, with rights reserved for every customer to savor. Join us as we redefine the cafe experience, creating an unforgettable journey packed with taste and tradition.
3. Create Brand Awareness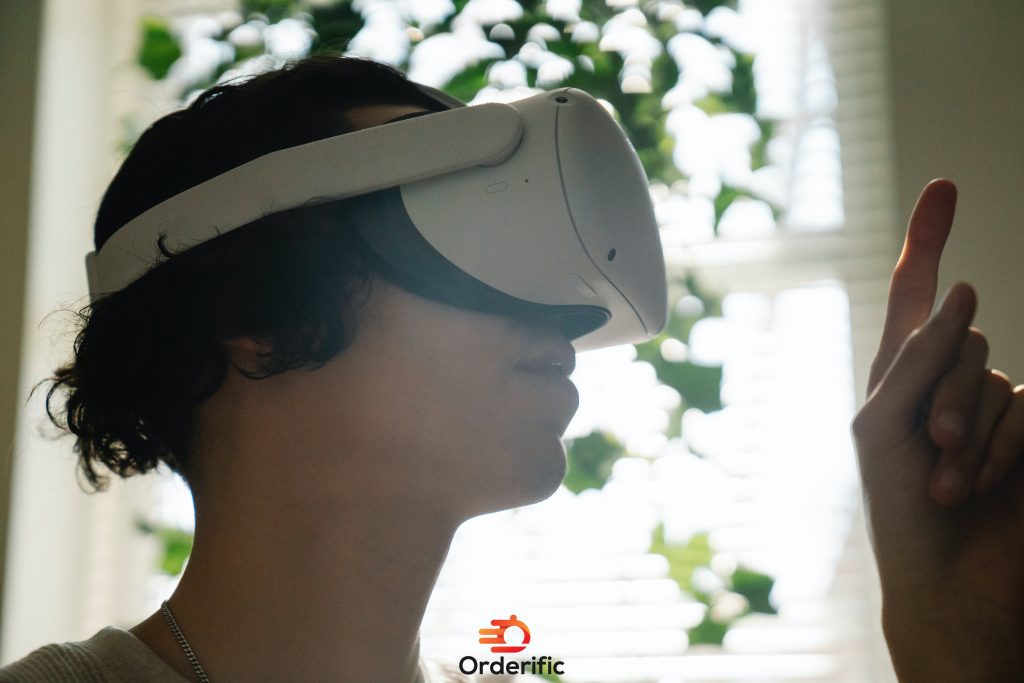 Harnessing the power of VR and AR technologies is a potent strategy for creating brand awareness. This unique approach elevates the ordinary cafe environment to an immersive, global experience, enabling patrons to virtually traverse from the streets of New York to the exotic flavors of South Africa. It's not just a brand promoting delicious food; it's a brand offering an immersive cultural and gastronomical journey. By using VR and AR, we can encapsulate tours of extraordinary locations, creating memories, and adding an educational facet to the cafe experience.
Gift cards or Virgin Experience Gifts, tied with exclusive special offers, are our brand's promise of delivering memorable journeys to our customers. This aligns with our accessibility statement, reinforcing our commitment to inclusivity and ensuring that everyone has access to these unique experiences.
Our promise of a knowledgeable tour guide serving as a bridge between the patrons and their virtual destinations ensures a seamless and enriching experience. The fusion of global cuisines and cultures in our cafe is an embodiment of our brand's mission to provide more than just a meal, but a transformative travel experience that transcends boundaries. Join us as we craft a new narrative for the cafe culture, filled with taste, tradition, and unforgettable journeys.
4. Improve Social Media Presence
Embracing VR and AR technologies can significantly enhance a cafe's social media presence. By showcasing unique, immersive experiences such as virtual food tours in New York or South Africa, or a virtual walk through the bustling streets of Mexico City, we can capture the attention of a wide digital audience. This is no longer a typical cafe visit; it's a journey of taste and locale exploration that engages and delights followers on social media platforms.
Our exclusive special offers, available in the form of gift cards or Virgin Experience Gifts, can be promoted across multiple social media channels, attracting potential customers with the promise of a unique gastronomic journey. These promotions align with our accessibility statement, ensuring that anyone can partake in these enriching virtual adventures.
Social media also allows us to introduce our knowledgeable tour guides, who are the crucial link between our patrons and their virtual destinations. Sharing their stories and experiences can further humanize our brand, creating an authentic and relatable social media presence.
Join us as we leverage the power of VR and AR to redefine the cafe experience, crafting unforgettable journeys filled with taste, tradition, and culture. Follow us on social media to keep up with our exciting updates, and special offers, and to be part of our delightful gastronomic adventures.
5. See Before You Buy
With VR and AR technologies, we can offer our customers the captivating opportunity to 'see before they buy'. Imagine being able to sample the vibrant atmosphere and tantalizing flavors of a New York bagel bakery or the heart-warming aromas of a traditional South African kitchen before even placing an order. This deep level of immersive experience not only enriches the customer's journey but also builds trust and anticipation for the delicious meal to come.
Gift cards or Virgin Experience Gifts integrated with special offers provide access to these unique experiences. They are an embodiment of our accessibility statement, extending these immersive previews to all patrons. Our knowledgeable tour guides are on hand to enhance this virtual experience, connecting customers with their chosen destination in an unforgettable pre-dining journey. So get ready to embark on an appetizing adventure before your food even arrives at the table. Dive into the world of 'see before you buy', and let us transport you on a culinary tour that transcends geographical boundaries, right here in our cafe.
6. Enhance Users' Experience
VR and AR technologies provide an excellent opportunity to enhance user experiences in the café industry. By incorporating these technologies, we can transform the usual café visit into a captivating journey that traverses global cuisines and cultures. Customers can virtually explore the bustling streets of Buenos Aires or the serene landscapes of South Africa, all while savoring the café's delicious offerings. These immersive experiences, coupled with our accessibility statement, make this adventure accessible to everyone. Special offers and gift cards further add to the allure, making them perfect gifting options for those seeking unique experiences. These virtual journeys, led by our knowledgeable tour guides, not only create lasting memories but also foster a deeper connection with the café. So, join us as we revolutionize the café experience, blending taste, tradition, and technology into a unique experience that transcends geographical boundaries.
7. Introduce A New Product
Introducing a new product can be transformed into an immersive experience with the use of VR and AR technologies. Imagine launching a new dessert, not just with high-quality photos and descriptions, but by virtually transporting customers to the streets of Paris where the dessert was inspired. They can virtually explore the charming patisseries and witness the careful craftsmanship behind these sweet delicacies. This immersive introduction can intrigue customers and build anticipation for the new product, making the launch more effective and memorable.
Special offers and gift cards can be used to promote the new product and encourage customers to try it. These promotions, combined with our accessibility statement, ensure that all patrons have the opportunity to enjoy the new product. Our experienced tour guides guide the customers throughout this virtual journey, adding an informative and personal touch to the product introduction.
This innovative approach to product launches not only creates buzz and excitement but also educates the customers about the product's origin and inspiration. This deeper understanding can enhance their appreciation of the new product, turning a simple product introduction into a unique and memorable experience that transcends geographical boundaries.
8. Eliminate Buyer's Regret
With VR and AR technologies, the concept of buyer's regret can be virtually eliminated in the cafe industry. By offering customers a 'try before you buy' experience, they can embark on a virtual tour of the origins of their chosen meal or drink. For instance, customers interested in a special New York bagel can virtually visit the city's renowned bagel shops, understand the making process, and experience the taste through augmented reality. If a South African dish catches their eye, a quick virtual journey can introduce them to the traditional kitchens of Johannesburg, building anticipation for their meal. This immersive preview helps customers make informed decisions and increases their satisfaction, minimizing any potential regret. Coupled with our accessibility statement ensuring inclusivity, special offers, and gift cards, these unique experiences become appealing gifts, turning a simple cafe visit into a globally immersive journey.
Furthermore, Our knowledgeable tour guides are there to enhance the virtual journey, making every meal an experience that transcends geographical borders. This innovative approach not only reduces buyer's regret but also creates a unique cafe experience that customers will want to relive and share.
Conclusion
As we transition into a more digitally immersive era, the cafe industry must adapt and innovate to provide enticing and unique experiences. Through the power of VR and AR technologies, we are not merely serving food and beverages, but experiences that transcend geographical boundaries. We offer our patrons an opportunity to explore global cuisines and cultures, right from the comfort of our cafe. Furthermore, Our initiatives, from social media presence to product launches, focus on enriching the customer journey, eliminating buyer's regret, and creating a brand that resonates with taste, tradition, and technology. Hence, Ultimately, our goal is to transform the ordinary cafe visit into an extraordinary global gastronomical tour. For a glimpse into this transformative experience, we invite you to book a demo with us at Orderific. So, Embark on this extraordinary journey, and discover the future of the cafe industry.
FAQs
How can VR and augmented reality enhance the overall cafe experience for customers?
VR and AR technologies provide immersive experiences that enrich customer engagement, offer unique gastronomic journeys, and elevate the overall café experience.
What specific features or applications of VR and AR contribute to a unique cafe journey?
Applications of VR and AR in cafes can include virtual tours of food origins, 'see before you buy' experiences and interactive menu exploration.
Can cafes customize VR and AR experiences to align with their brand and atmosphere?
Yes, VR and AR experiences can be tailored to complement a cafe's unique brand identity and ambiance.
What challenges might cafes face when implementing VR and AR for a unique cafe experience?
Implementing VR and AR technologies may pose challenges such as high costs, technical issues, and the need for customer education.
How do VR and AR technologies cater to different customer preferences and enhance engagement in cafes?
VR and AR technologies can cater to diverse customer preferences by offering unique, immersive, and personalized experiences, increasing customer engagement in cafes.