Introduction
Embark on a gastronomical voyage celebrating what food starts with Z. From zesty zinfandel grapes to comforting zucchini bread, this tasty homage to the alphabet's final note will tantalize your palate. Savor the unique flavors of Italian desserts and explore iconic dishes of Italian cuisine. Experience the versatility and abundance of zucchini as we delve into its many uses, from wholesome zucchini bread to robust zuppa toscana. Taste nature's sweetness as we traverse the world of fruits, from the unique fruit to the popular citrus fruit. From the ziti pasta's heartiness to the zebra cake indulgence, this journey balances health and pleasure, proving that food from the letter 'Z' can be both a solid food choice and a delightful treat. So, join us as we sample the immense variety and exquisite flavors that the 26th letter brings to the culinary world.
1. Zucchini: A Versatile and Nutrient-Packed Delight
Zucchini, a key player among foods beginning with the letter 'Z,' is a nutritional powerhouse. Whether grated into zucchini bread or simmered into zuppa toscana, this versatile fruit adds a refreshing dimension to Italian cuisine. It pairs beautifully with the robust flavor of zinfandel grapes, deriving a zesty note on the palate.
2. Ziti Pasta: From Grandma's Kitchen to Modern Menus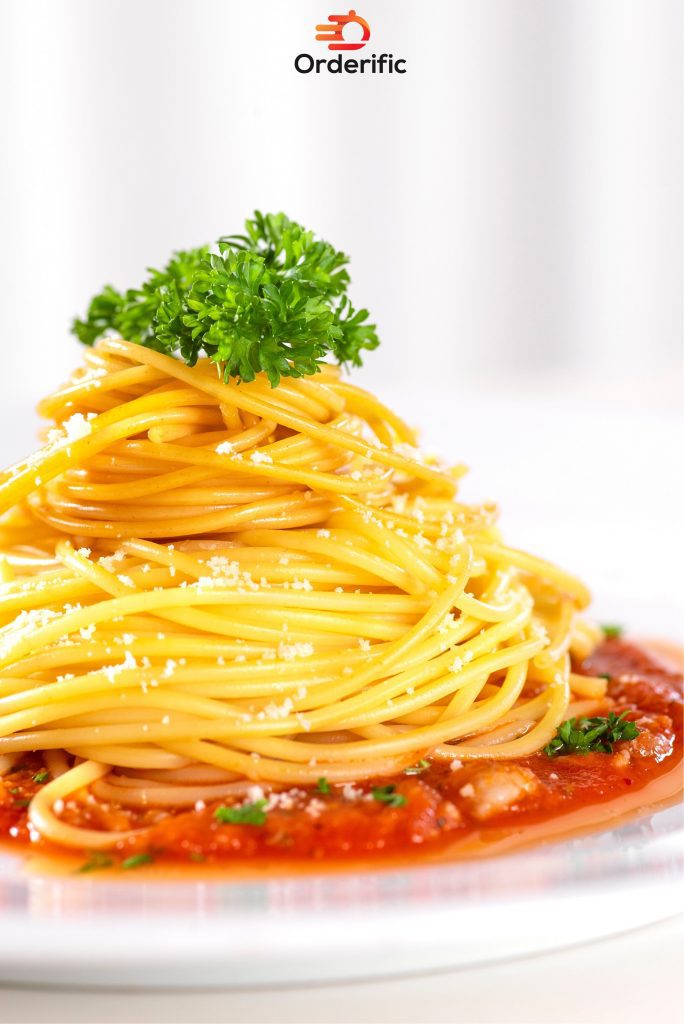 Ziti Pasta, an Italian staple, has roots in home-cooked meals but has found its way to contemporary menus. Known for its large, tube-shaped noodles, ziti offers the perfect vessel for hearty sauces and is often baked to perfection with layers of cheese. It's a comforting classic that reminds us of grandma's kitchen and still impresses in modern-day Italian cuisine.
3. Za'atar: Unveiling the Secrets of the Middle Eastern Spice Blend
Za'atar, the Middle Eastern spice blend, adds a fragrant, tangy flavor to dishes and embodies the essence of the region's cuisine. This versatile blend often features traditional and modern recipes, enhancing savory dishes' unique taste. Try it once, and it will become a staple in your kitchen!
4. Zongzi: A Culinary Tradition Wrapped In Bamboo Leaves
Zongzi, a traditional Chinese dish, symbolizes the Dragon Boat Festival's culinary heritage. These sticky rice dumplings, swaddled in bamboo leaves, encompass a variety of fillings, offering a delightful surprise with each bite.
5. Zeppole: The Irresistible Italian Carnival Treat
Zeppole, a delectable Italian dessert, is synonymous with joy and festivity. This fried doughball, dusted with sugar, is a carnival classic as fun and bubbly as the event it represents.
6. Zabaglione: A Luxurious Italian Dessert With a Velvety Twist
Zabaglione, an Italian culinary gem, is a luxurious dessert known for its velvety texture and rich flavor. Unveil the divine taste of this frothy mixture of egg yolks, sugar, and enchanting zinfandel grapes. It's an absolute sweet, creamy, and irresistible treat to the senses.
7. Zesty Flavors and Zing: Exploring the Essence of 'Z'
Z foods are not just about zucchini and ziti; they embody a zest for life, a zing that tantalizes your taste buds. The bold flavors and unique textures of foods starting with 'Z' make every meal an adventure.
The journey is full of unexpected delights, from zesty zinfandel grapes to decadent Italian desserts. Dive in, and let 'Z' inspire your culinary creativity.
8. Zucchini Noodles: A Healthy Alternative to Pasta
Zucchini Noodles, often termed 'Zoodles,' are an innovative spin on pasta, offering a healthier, low-carb alternative. This guilt-free delight not only satiates pasta cravings but also packs an impressive nutritional punch. Deliciously light and incredibly versatile, Zoodles is a culinary revelation.
9. Zebra Cake: A Visual Feast of Marbled Delight
With its striking marbled effect, Zebra Cake is as much a visual delight as a sweet treat. Its alternating layers of vanilla and chocolate batter bake into a mesmerizing black and white pattern, reminiscent of a zebra's stripes. This dessert is a feast for the eyes and the palate.
10. Zinfandel Wine: A Bold and Flavorful Choice for Wine Enthusiasts
Zinfandel Wine, derived from the bold and flavorful Zinfandel grapes, is a testament to fine winemaking. It's a top choice for wine enthusiasts, presenting a rich palette of flavors. Savor the robust character of Zinfandel – a fine blend of depth and zest.
11. Za'atar Flatbread: A Quick and Flavorful Homemade Delight
Za'atar Flatbread, a Middle Eastern culinary marvel, effortlessly combines simplicity and flavor. This homemade delight, garnished with the unique za'atar spice blend, makes for a quick yet delectable meal. Its irresistible tangy notes are sure to brighten up your palette.
12. Zeroing in on Unique Z-Ingredients: A Culinary Adventure
Embarking on a culinary journey with 'Z' foods uncovers a trove of unique ingredients. Every Z-item adds a distinct touch to the palate, from zippy Zinfandel grapes to the zesty Za'atar spice blend.
13. Zigzagging Through Z-Flavored Desserts: Sweet Temptations
Indulge in a sweet journey zigzagging through 'Z' flavored desserts, from the creamy zabaglione to the striped zebra cake. Experience the delight of sugary temptations, starting with the ultimate letter.
14. Zestful Breakfast Ideas: Starting Your Day With Zest
Kickstart your day with zestful breakfast choices – from zucchini bread to zucchini muffins, and the options are wholesome and delicious. Pair it with a glass of Zinfandel grape juice for a refreshing start. Zestful mornings await! Savor the 'Z'!
15. Zesty Citrus Fruits: A Burst of Refreshment for Every Season
Zesty citrus fruits, particularly those starting with 'Z', offers a refreshing burst of flavor. They complement every season with their tangy goodness, truly embodying the spirit of 'Z.' Be it zesty zinfandel grapes or zingy zest of lime, these fruits are a delightful addition to your culinary journey.
Winding Up
As we bring our culinary journey to a close, we hope this zestful exploration of What food starts with z has tantalized your taste buds and piqued your curiosity. The letter ' Z ' holds a cornucopia of unique gastronomic delights, from zingy zinfandel grapes to soothing zucchini bread and luxurious Italian desserts. But the adventure doesn't have to end here. At Orderific, we believe in celebrating the flavorful diversity of global cuisine. If you're intrigued by these zesty delights, why not try them in your kitchen? Schedule a demo with us today, and let's continue this culinary exploration together. Revel in these flavors and so much more with Orderific – your gateway to a world of exquisite culinary experiences. Click here to schedule your Orderific demo now!
FAQs:
1. What are some foods that start with the letter Z?
Zucchini, Ziti, Za'atar, Zongzi, Zeppole, Zabaglione, Zucchini Noodles, Zebra Cake, Zinfandel Wine, and Za'atar Flatbread are some foods that start with the letter Z.
2. Can you provide examples of zesty dishes?
Some zesty dishes include Zucchini Noodles with Zinfandel Wine Sauce and Za'atar Flatbread with Zesty Zucchini and Zinfandel Grape Toppings.
3. How is zucchini commonly prepared in recipes?
Zucchini is commonly grilled, roasted, sautéed, baked into bread, or made into zoodles.
4. What is the origin of za'atar, and how is it used?
Za'atar originated in the Middle East, and it's commonly used as a seasoning for meats and vegetables or sprinkled onto hummus.
5. Are there variations of zeppole in different regions?
Yes, zeppole variations exist across different regions in Italy and worldwide.