Introduction
Welcome to the world of spirits! Haven't you ever wondered how many shots you get from a 750ml bottle? Whether you're pouring vodka for a round of shots at a party, sipping whiskey by the fire, or measuring cocktails, understanding bottle sizes and how many shots they hold is essential. While a standard shot size is generally considered 1.5 ounces in the U.S., the amount of shots in a bottle can vary depending on the size of your shot glasses and the liquor bottle itself. Whether it's hard liquor, beer, or any other alcoholic beverage, we're here to help you understand how much you drink. Grab your shot glass, and let's dive into the fascinating world of alcohol content, fluid ounces, and the 750 ml bottle.
How Many Shots In A 750ml Bottle Of Liquor
A standard 750ml bottle of liquor, often called a "fifth" in the U.S., typically contains about 17 classic shots. Remember that this is based on the standard shot size of 1.5 ounces. However, this count will obviously decrease if you're pouring larger shots. For instance, if you're running 2-ounce shots, your 750ml bottle will yield roughly 12 shots. Whether you enjoy vodka or whiskey, remember that moderation is vital to a safe and enjoyable drinking experience. Always drink responsibly!
How Many Shots In a Liter Bottle Of Liquor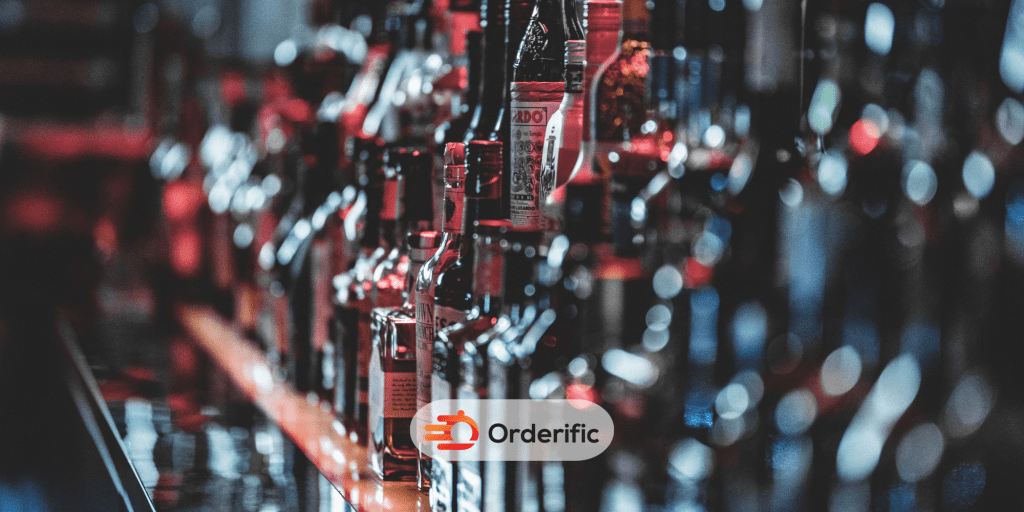 For those who prefer to buy bulk, a liter bottle of liquor is another popular option. This size is roughly 1.3 times larger than the standard 750ml bottle, which holds about 22 classic shots if we still use the U.S. measure of 1.5 ounces per shot. Of course, if you're generous with your pour and opt for 2-ounce shots, a liter bottle will give you approximately 16 shots. Whether your spirit of choice is vodka or whiskey, please remember to sip slowly and enjoy responsibly. The key to a great drinking experience is knowing your limits and understanding your bottle's capacity!
How Many Shots In A 1.75 Liter Aka Handle
The giant standard bottle, commonly known as a "handle," is 1.75 liters. Owing to its size, it's no surprise that it holds more shots than other bottle types. Specifically, a handle of liquor contains about 39 shots, based on the standard U.S. shot size of 1.5 ounces. However, if you're serving 2-ounce shots, a hold will provide you with around 29 shots. This size is perfect for larger gatherings or parties where vodka or whiskey is the drink of choice. But remember, no matter the size of the bottle or the spirit being served, always prioritize responsible drinking.
How Many Shots Are In A Bottle Of Jack Daniels
Jack Daniels is a popular choice for whiskey fans, usually sold in 750ml bottles. Applying the standard U.S. shot size of 1.5 ounces, a bottle of Jack Daniels offers around 17 shots. If your preference leans towards more generous 2-ounce servings, your bottle will yield approximately 12 shots. As always, while you relish the distinct flavors of this Tennessee whiskey, ensure to drink within your limits, promoting a safe and enjoyable drinking session.
How Many Shots Are In A Bottle Of Rum?
Like whiskey and vodka, a 750ml bottle of rum typically yields around 17 standard shots, considering a U.S. shot size of 1.5 ounces. However, if you prefer larger 2-ounce shots, you can expect about 12 shots from your bottle. Rum, with its rich caramel flavors, is a favorite in many cocktails. But remember, whether mixing a mojito or sipping it neat, the philosophy of responsible drinking applies. Enjoy the warmth of your rum at a healthy pace.
Conclusion
Understanding the number of shots in your bottle of liquor, whether it's a 750ml bottle of vodka or whiskey, a liter bottle, or the hefty handle, can greatly enhance your drinking experience. It helps you measure your intake, mix the perfect cocktails, and most importantly, drink responsibly. Remember, each type of bottle, from the standard 750ml to a handle, yields a different number of drinks based on the size of your pour. So whether you're a whiskey aficionado enjoying Jack Daniels, a rum enthusiast, or a vodka lover, always keep track of your servings and enjoy your spirits responsibly.
Are you a restaurant or liquor store owner looking to streamline your ordering process and inventory management? Orderific offers a cutting-edge solution that can simplify your operations and boost customer satisfaction. Schedule a demo with us today and transform your business with our innovative platform!
FAQs
How many shots are in a standard liquor bottle?
A standard liquor bottle typically contains around 17 shots.
Does the number of shots vary by bottle size?
Yes, the number of shots varies depending on the size of the bottle.
Are there guidelines for pouring shots?
Yes, the standard U.S. shot size is 1.5 ounces.
Is the shot size standardized?
Yes, in the U.S., a standard shot is 1.5 ounces.
Can I measure shots without a jigger?
Yes, you can estimate a shot as about one-sixth of a cup.