Introduction
Welcome to the future of juice bars, a world defined by cutting-edge technology and innovation. The juice preparation and service landscape, from juice shops to Smoothies King and Nekter Juice Bar, is evolving rapidly. Think of an intelligent menu that knows your favorite fresh juice, a robotic commercial juicer that crafts the perfect smoothie bowl, or an intuitive juice bar inventory system that streamlines the business plan and enhances customer service. The convergence of fresh fruit, handpicked ingredients, and advanced equipment like masticating and centrifugal juicers makes the juice bar business more exciting. But this is just the beginning. Journey with us as we explore emerging tech innovations that are revolutionizing juicing, reshaping small firms, and redefining the global customer experience in juice bars.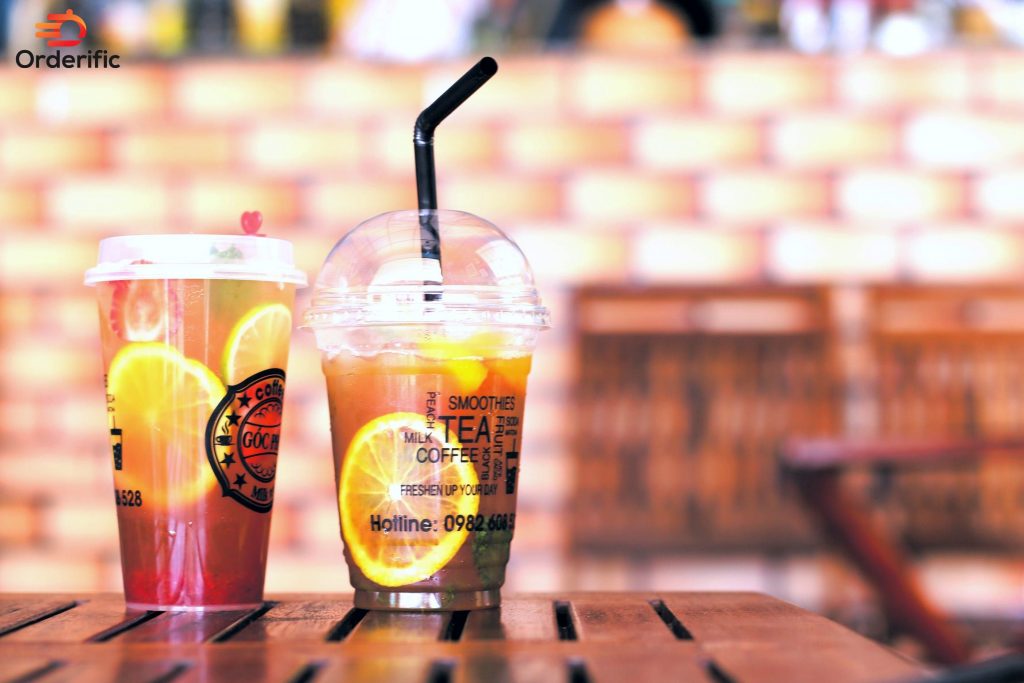 Smart Ordering Systems
Smart ordering systems are revolutionizing coffee shops, food trucks, and juice bars. Smoothie King, Nekter Juice Bar, and other small businesses in the juice bar market are adopting these systems to enhance customer service and streamline their business plan. With an intelligent ordering system, customers can customize their fresh juice or smoothie bowl from the menu items, ensuring they get exactly what they want.
Juicers, both masticating and centrifugal juicers, are loaded with fresh fruit, vegetables, and ingredients according to the juice recipe selected by the customers. The Blender then crafts the perfect smoothie or a cold-pressed juice.
The systems can even remember personal information like a customer's favorite fresh juice or smoothie, making future orders even more convenient. This not only enhances customer satisfaction but also encourages customer loyalty.
Juice bar owners can also benefit from these platforms. For instance, they can easily manage inventory, ensuring the juice bar never runs out of fresh fruit or other ingredients. Moreover, they can track sales and tune their business plan accurately.
AI-Driven Menu Personalization
AI-driven menu personalization is the next big thing in juice bars, taking customization to another level. By leveraging Artificial Intelligence, juice bars can offer personalized menu items tailored to individual customer preferences. This approach transforms the juice bar market, with businesses like Smoothie King and Nekter Juice Bar leading the pack.
Imagine walking into your local juice bar, and Steve Schulze, the owner, has your favorite cold-pressed juice ready. The juicer, whether a masticating juicer or centrifugal juicer, has been loaded with your preferred fresh fruit and ingredients mix. This level of personalization has been made possible by AI, which uses personal information to remember your favorite fresh juice, smoothie bowl, or juice recipe.
But it's not just about making customers happy. These innovations also assist juice bar owners in managing their inventory, ensuring a steady supply of fresh fruits, vegetables, and other ingredients. This efficient inventory management and increased customer satisfaction can significantly enhance a juice bar's business plan.
Furthermore, these establishments are not limited to just serving juices. They are becoming more like coffee shops, offering a variety of healthy snacks, smoothies, and even acai bowls. And just like a coffee shop, customers can enjoy a loyalty program, enhancing their experience and encouraging repeat visits.
Robotics In Juice Preparation
Robotics in juice preparation is an innovation that's making waves in the industry. The deployment of robots, such as 'Chef B', which can craft a perfect smoothie or cold-pressed juice, is not just a novelty but a significant step forward. These machines ensure consistency in taste and quality, while also enhancing efficiency by automating the preparation process. They handle everything from the initial chopping of fresh fruit to the final blending, revolutionizing the juice bar inventory and aligning with the business plan. This innovative approach to juice preparation is setting new standards, making the juice bar experience both exciting and futuristic.
Contactless Payment Solutions
In the era of digital transactions, contactless payment solutions are making their mark in juice bars too. These solutions offer seamless, cashless payments, thereby simplifying transactions and creating a hassle-free experience for customers. They also provide juice bar owners with real-time sales data, aiding in business plan adjustments and inventory management. Whether it's a juice, smoothie, or acai bowl, quick and easy payments are now just a tap away, making your trip to the juice bar as smooth as the smoothies they serve.
Data Analytics For Customer Insights
Data analytics is playing a pivotal role in understanding customer preferences and behavior. It provides juice bars with invaluable insights into customers' favorite juices and smoothies, peak hours of business, and even seasonal consumption trends. This data-driven approach not only helps in personalizing the customer experience, but also in aligning inventory management and refining the business plan. With data analytics, juice bars are transforming their operations, making them more customer-centric and efficient.
Automated Inventory Management
Inventory management is a vital aspect of any successful juice bar business, be it Smoothie King, Nekter Juice Bar, or a local juice shop. Automated systems help streamline this process, ensuring a steady supply of fresh fruit and ingredients for every juice recipe. This reduces the likelihood of running out of popular items like smoothie bowls or cold-pressed juices, enhancing customer satisfaction.
Whether you're a customer at a bustling smoothie bar or visiting an intimate juice shop, your experience is significantly elevated by innovative technologies. The once tedious process of ordering has been transformed into a seamless experience, thanks to smart juice bar equipment like commercial juicers and blenders. From a fresh fruit smoothie to a revitalizing juice cleanse, you can customize your order according to your preferences.
As we see more small businesses like juice bars adopting advanced tech, the juice bar market continues to evolve. The use of AI-driven menu personalization, robotics in juice preparation, and contactless payment solutions are becoming the norm. Owners are leveraging these technologies to refine their business plan, improve inventory management, and enhance customer service.
Conclusion
In conclusion, the future of juice bars is incredibly exciting. The integration of advanced technology into every facet of this industry, from smart ordering systems to automated inventory management, is redefining the very essence of the juice bar experience. As technology continues to evolve, we can expect even more sophisticated and intuitive innovations that will further streamline the operations of such establishments, enhance customer experiences, and elevate the juice bar business model.
From AI-driven menu personalization offering tailored juice options, to robotic preparation ensuring precision and consistency, the once humble juice bar has transformed into a high-tech health hub. With these tech solutions, owners also have the opportunity to refine their business plans and improve inventory management.
Data analytics allows for a deeper understanding of customer behavior and preferences, enabling businesses to better cater to their audiences. And let's not forget the ease and efficiency brought by contactless payment solutions. It's clear that juice bars aren't just about the juice anymore – they're about the entire experience.
Are you ready to transform your juice bar business with these emerging tech innovations? Book a demo with Orderific today and elevate your juice bar to the next level.
FAQs
What is the best iPad POS solution for a Bar?
Square POS is one of the best iPad solutions for a bar due to its ease of use and robust features.
What are some suggestions for opening a juice shop?
A comprehensive business plan, strategic location, unique juice offerings, and efficient use of technology are key to opening a successful juice shop.
What is the digital marketing strategy for a juice bar?
Effective digital marketing for a juice bar involves leveraging social media, SEO, content marketing, and email newsletters to engage customers and promote your offerings.
What technology is essential for modernizing a juice bar?
Smart ordering systems, robotics, contactless payment solutions, data analytics, and automated inventory management are essential technologies for modernizing a juice bar.